NewsBytes #28 - Samsung CSR work in Perak, new prepaid card by Grab & Mastercard, Music with Facebook, New Wiko Sunny3 Plus for RM249 and more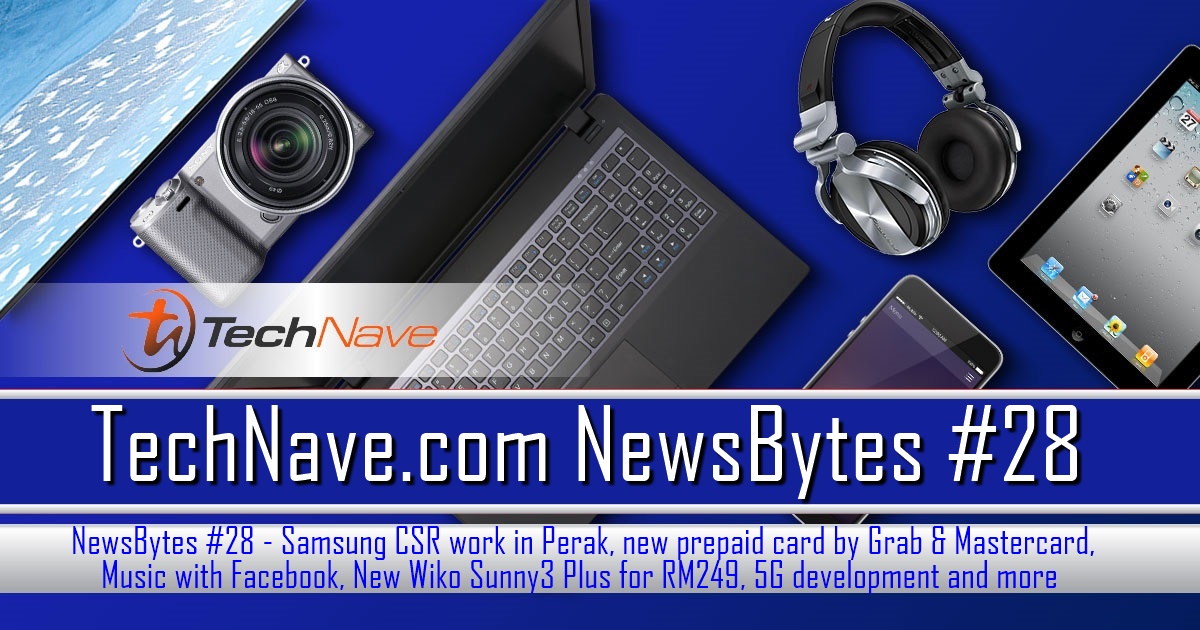 What's up, TechNavers? Welcome back to another edition of NewsBytes and over the past few days, we got some news on some companies doing some community activity together online and offline, new products ranging to phones to storage devices, and some news on 5G by vivo. Without further ado, head on below to check out what has been happening around the world of technology!
Samsung Love & Care campaign in Sungai Siput, Perak
Samsung Malaysia is sure on a roll with its CSR crusade. Just recently over the weekend last week, the company launched a Love and Care campaign in its Samsung Smart Community Centre within the rural areas of RPS Legap of Sungai Siput, Perak. The purpose is to educate the orang asli community access to Information & Community Technology (ICT) in this increasingly digitised world.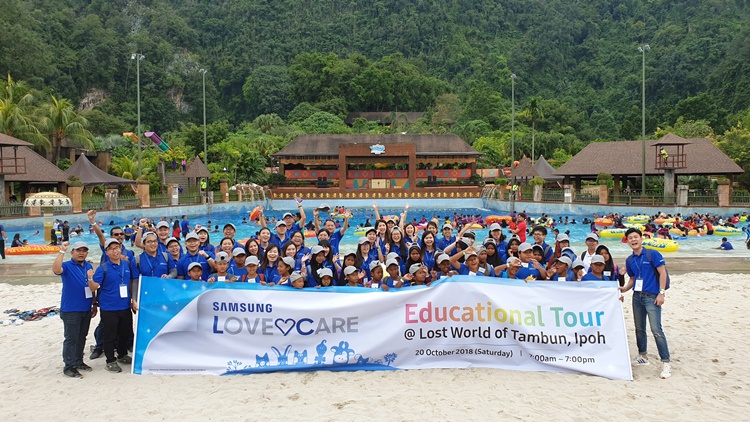 Around 30 children and 5 teachers of the village had a day trip at Sunway Lost World of Tambun, teaching them more about the technology and fun features of the Samsung Galaxy Note9 in various activities around the theme park. Besides that, the Samsung Malaysia team and villagers also participated in a tree-planting activity.
To read the full story, you can visit the newsroom here to check it out.
Grab and Mastercard to launch prepaid cards for Southeast Asia's 400 million unbanked
On the topic of looking out for the community, Grab and Mastercard has announced a new partnership between them and are ready to issue prepaid cards tailored to Southeast Asia. The prepaid card will come in both virtually and physically directly from the Grab app and customers can top it up at any merchant around the world, online or offline, accepting Mastercard.
Grab and Mastercard expects to offer the card in the first half of 2019, starting in Singapore and the Philippines, representing some of the most banked (98%) and the least banked (34%) countries in Southeast Asia respectively. It's not known when Malaysia will get it but stay tuned for that!
Share and Connect with Music with Facebook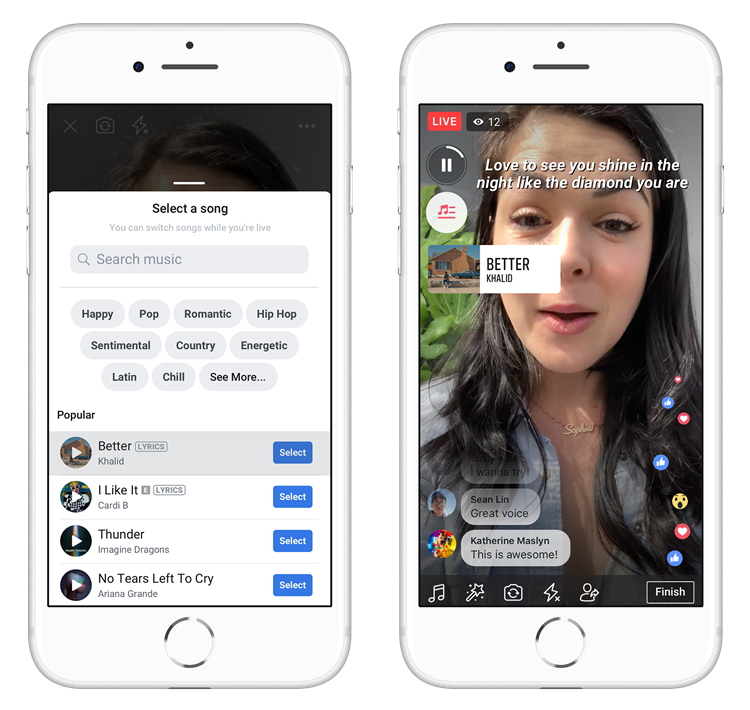 Have you ever skipped a ton of songs to fit your mood, feeling or personality? Well, Facebook is introducing a new way for you to express yourself with music and the company is launching Music on Facebook Stories with Lip Sync Live, as well as adding songs to your profile in the near future.
According to the Facebook Newsroom, the update is currently rolling out as we speak to several countries around the world so do keep a lookout. You will be able to add a song to photos and videos you share to Facebook Stories from Stickers after recording. In addition, Lip Sync will also be included to all profiles soon and the company is looking into to open up more artists and creators by expanding to Pages to connect with their fans. Pretty cool!
Over 1000 Compete in Canon PhotoMarathon Malaysia 2018
If you read our NewsBytes last week, Canon Marketing (Malaysia) Sdn Bhd held another PhotoMarathon 2018 at Sunway Pyramid on 20 October 2018 which attracted over 1000 participants of all ages. This officially makes it the largest photography competition ever in Malaysia.
There were three categories for the enthusiastic photographers - Open, Student and Varsity Challenge. They were challenged to capture photos based on the themes of Hidden, Beauty of Earth and Fragile. Among the thousand competitors, Mohd Safuan bin Salahudin emerged as the Grand Prize Winner and won a Canon EOS R mirrorless camera and an all-expenses-paid photography trip to Japan to participate in the Canon PhotoMarathon Asia Championship.
As for the first and second runner-ups, it came from the Student Category - the young nine-year-old Aliyah Zainab binti Asmady and seven-year-old Muhammad Adam Mikhael bin Mohd Hafizan. You can check out the full story of the event at Canon Malaysia's official page right here.
New Wiko Sunny3 Plus for RM249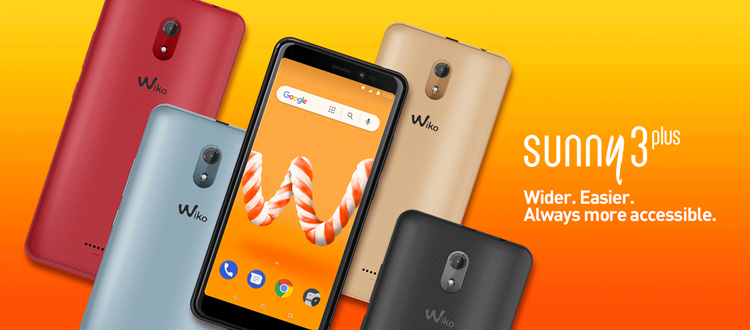 France smartphone brand, Wiko is excited to announce a new Wiko Y-range member called Sunny3 Plus. This is a budget-friendly phone so don't expect anything fancy. It features a 5.45-inch display with an 18:9 ratio, a quad-core processor, a tiny 1GB of RAM, 8GB ROM (with 64GB worth of expandable memory), a 2200 mAh battery, using Android Oreo (Go edition) out of the box, and more.
This should be good enough as a second-hand phone and Wiko will be carrying all 4 colours: Anthracite, Gold, Cherry Red and Grey into Malaysia. To read the full tech-specs, you can check it out here.
Western Digital expands to surveillance storage and analytics portfolio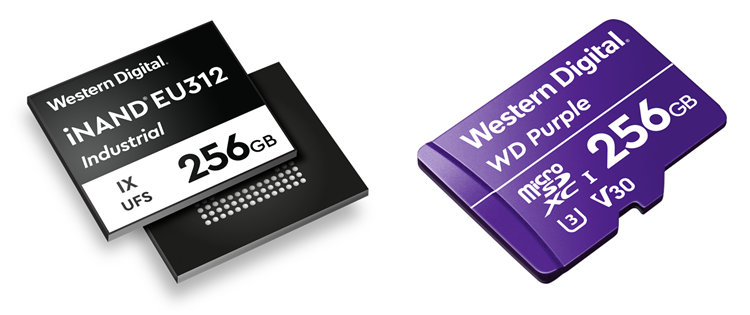 The 3D NAND EU312 IXeUFS 256GB (left) and the new WD Purple microSD card (right)
Meanwhile, Western Digital has manufactured some new products focusing on data storage devices built for the modern surveillance market. Introducing the industry's first industrial-grade 3D NAND UFS embedded flash drive (EFD) for surveillance; an expanded WD Purple microSD card series to support up to 256GB capacity; and Western Digital Device Analytics which is a new device analytics technology enabling OEMs and system integrators to manage their storage subsystems and maintain optimal operation.
These new devices and tools are designed to address the complex and dynamic data demands of a surveillance market in transformation, supporting the high performance, capacity and endurance required by networked and artificial intelligence (AI)-enabled camera systems, as well as other smart video devices operating at the edge. For the 3D NAND UFS-Based EFD, it's able to read speeds up to 750 MB/s1 and write speeds of up to 320 MB/s1, as well as support for up to 768 TBW for continuous recording. The other products are new improvements for 4K and AI enabled videos, as well as proactive storage management. You can know more about it at their website here.
Veritas Tech Symposium 2018 to be held in Kuala Lumpur

In another related storage news, Veritas Technologies is a company that offers enterprise data protection and software-defined storage products and they are coming into the Malaysia market this year. They will also hold an upcoming event, Veritas Tech Symposium 2018 on 31 October 2018 at Hilton Hotel Kuala Lumpur to help customers address data challenges.
In the event, participants will get to hear from various experts on how to take control of their data and manage it across an equally growing and diverse IT infrastructure, as well as how to keep pace with compliance in a world of General Data Protection Regulation (GDPR) and improve resiliency in a world of ransomware. So if you would like to know how to make strategic choices around data protection, collection and storage, backing up their data and others, you can visit the registration page right here.
Alibaba kicked off 10th Anniversary 11.11 Global Shopping Festival in Malaysia with pre-sales promotions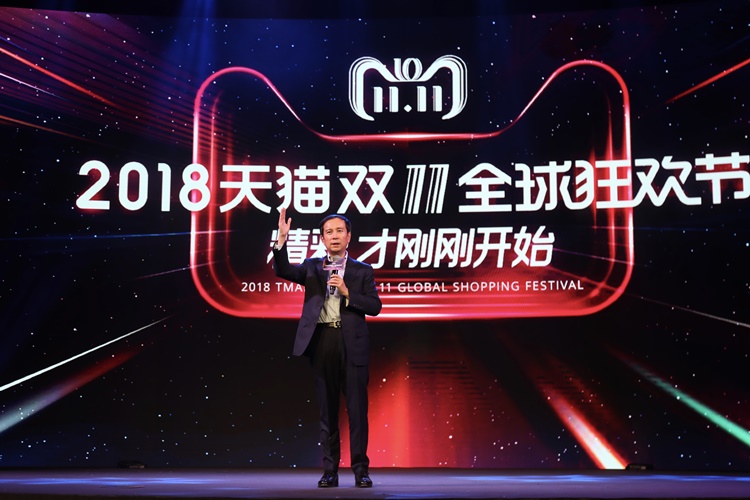 Alibaba Group CEO Daniel Zhang speaks at 2018 11.11 Global Shopping Festival event
With 11.11 approaching, Alibaba Group has recently celebrated its 10th year anniversary and they are offering a ton of promotions for three weeks for Malaysians. There are a host of interactive marketing initiatives are planned including Taobao Lite friend referral program, new member specials and a one-of-a-kind interactive offline event at the iconic Kuala Lumpur Tower. Just on Alibaba's flagship marketplaces, there will more than 500,000 items will be available.
Just so you know, the 11.11 Global Shopping Festival website is in Mandarin. But if you're up for it, you can refer your friends to sign up on Mobile Taobao and Taobao Lite app! and the user with the highest number of referrals and fastest engagement rate will stand a chance to win prizes worth up to RMB100,000 (~RM60,128).
The 10th Anniversary 11.11 Global Shopping Festival Malaysia Offline Event will kick off on 31 October at the iconic Kuala Lumpur Tower with a host of interactive engagements and activities. So be there or be square!
That's it, folks. Stay tuned for more NewsBytes at TechNave.com!