Nintendo Switch Lite is coming to Malaysia on 20 September at RM949
The Nintendo Switch Lite was announced recently and now we finally have the official pricing for the device in Malaysia. The console has been revealed to be priced at RM949 by Maxsoft and will be available starting from the 20th of September.
The biggest difference between the Nintendo Switch Lite and the standard Nintendo Switch is the fact that it does not possess removable Joycons and cannot be docked to a TV. It's a perfect device for those who love single player games and who are always on the go. The device comes in 3 colours which are Yellow, Gray and Blue-Green (or Turquoise).
Pricing for the regular Nintendo Switch as well as the upgraded version with better battery life currently sells for RM1299 in Malaysia. If you're short on cash, the Nintendo Switch Lite is definitely a good option for you. Do you agree? Keep up with the latest gaming consoles on TechNave.com!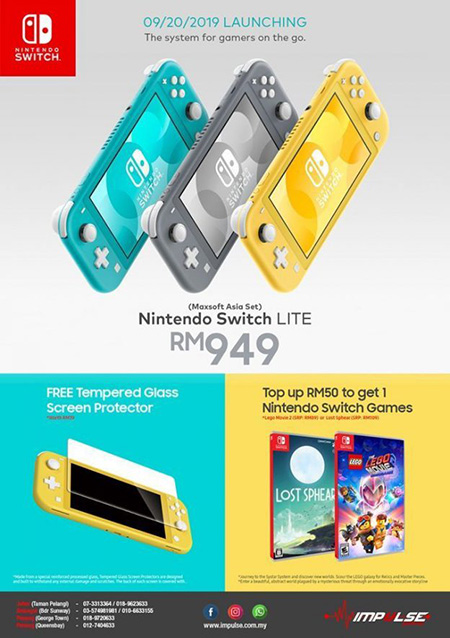 The deal offered by Impulse Gaming for the Nintendo Switch Lite is pretty sweet