Nintendo announces Hyrule Warriors: Age of Calamity, expected release on 20 November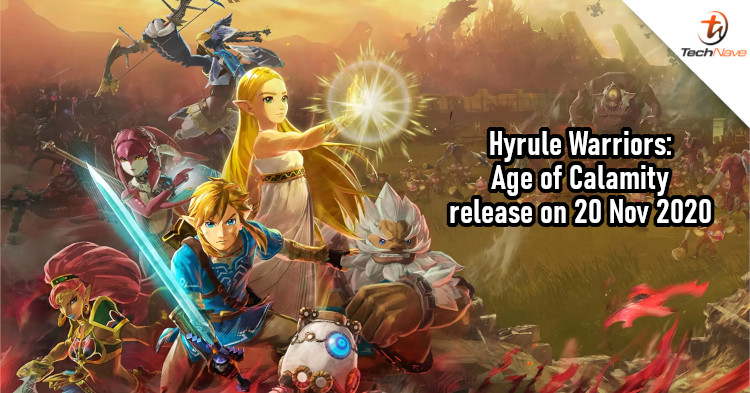 Have you been itching for a sequel to Breath of the Wild (BotW)? Nintendo may not have that ready yet, but the company did surprise many with the sudden announcement of Hyrule Warriors: Age of Calamity. This will be a hack and slash similar to the first Hyrule Warriors launched on the WiiU back in 2014.
Hyrule Warriors: Age of Calamity is a prequel to BotW, set 100 years during the Great Calamity. The game will feature characters like Zelda, the four Champions, and the King of Hyrule. Of course, you'll be able to play as Link, Zelda, and the four Champions who you see as ghosts in BotW. Being a sequel, you'll be able to find out more about what happened to them.
Just like the first Hyrule Warriors, this game will also support local co-op. We're not too sure what kind of co-op mode it would be, but you can probably expect the same 2-person mode that was available in Hyrule Warriors. Besides that, weapon skins have also been confirmed for the game.
Nintendo plans to release Hyrule Warriors: Age of Calamity on 20 November 2020, so you may want to start setting aside some money to buy it. With that said, are you excited for this game? Let us know on our Facebook page and stay tuned to TechNave.com for more updates on the game.