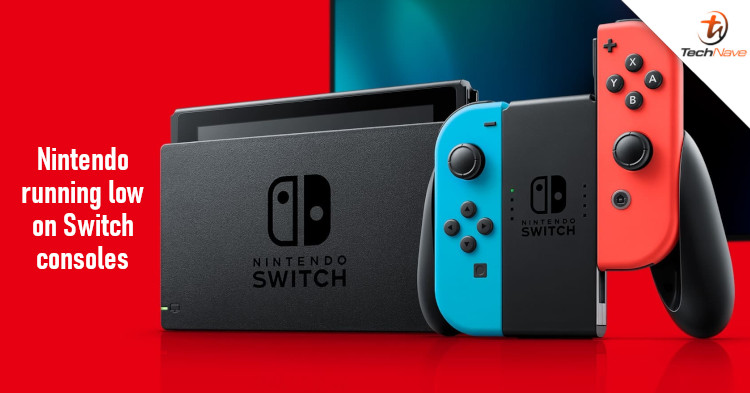 Due to the global COVID-19 pandemic, many of us are stuck at home and need a way to not go stir crazy. Of course, entertaining yourself with movies and gaming is a good idea. But if you're thinking about buying a Nintendo Switch, you might not be able to get one now as the stocks are running low globally.
According to GamesIndustry, Nintendo Switch stocks are drying up and the incoming supply is low. Nintendo even informed its retail customers in Japan recently that only those with prior reservations will be getting units and that shipments have been delayed. This current shortage is attributed to rising demand for the console around the world, as well as supply disruption due to the pandemic.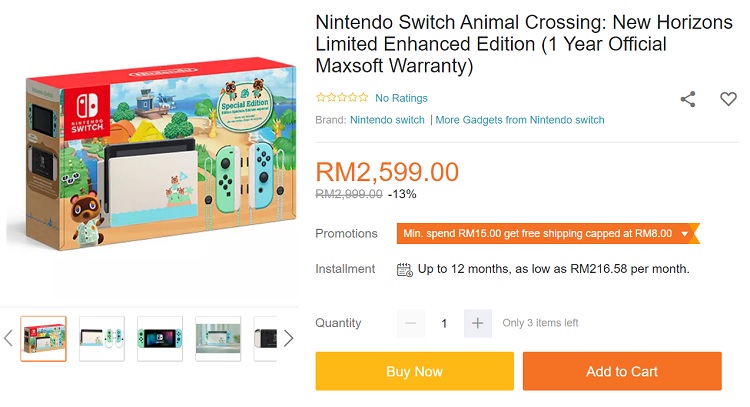 Nintendo Switch prices spiking up in Malaysia
Why the disruption? As you are aware, the COVID-19 pandemic has caused factories to close down in China, which is where many of the parts for the Nintendo Switch are made. Fortunately, those factories have begun to open again, so the situation should improve in the coming weeks. However, the effect of the low supply is already evident here in Malaysia, with prices for Switch consoles going up as high as RM2600 (Animal Crossing edition). Certainly not a good time to be buying one.
Hopefully, all these supply disruptions won't cause prices of other consoles like the Microsoft Xbox Series X and Sony PS5 to reach ridiculous levels. Have you been trying to buy something in the last few weeks and realised that prices have gone up? Do let us know which product that is on our Facebook page. For more news, stay tuned to TechNave.com.