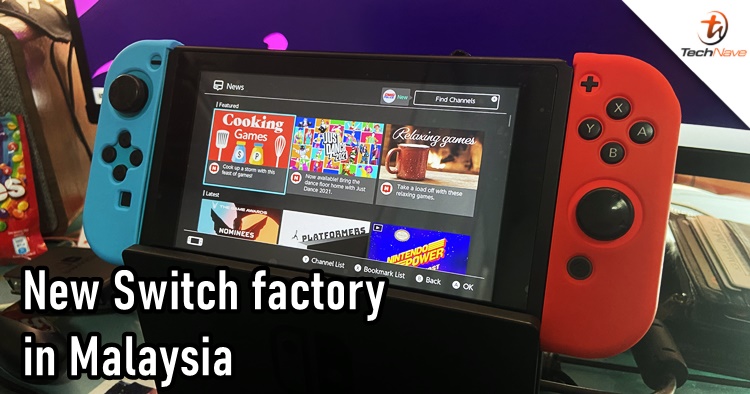 As most of you heard, the Nintendo Switch sales skyrocketed in Malaysia due to the pandemic when Malaysians were looking for ways to have some fun at home. This resulted in a shortage of Switch consoles for a while but it is now back to normal as commented by Nintendo President Shuntaro Furukawa. Moreover, he also announced that Malaysia is now the latest addition to the supply chain alongside China and Vietnam.
According to Furukawa, Malaysia has always been part of the supply chain plan before the COVID-19 situation happened. With that, the company has added Sharp Corp. as one of their partners but the local factory was not named because the information is not available for the public. Sharp Corp. and Nintendo remained tight-lipped about the factory in Malaysia as well.
Despite not knowing the full details, Furukawa did also say that the factory is not running at full capacity yet, not until at the end of the year. The first batch would be out "soon" and we aren't sure if this means the local price would drop since the Switch is made in Malaysia now. Should consumers grab the Switch console again during the holiday season, it could end up shipping more than 10.8 million units.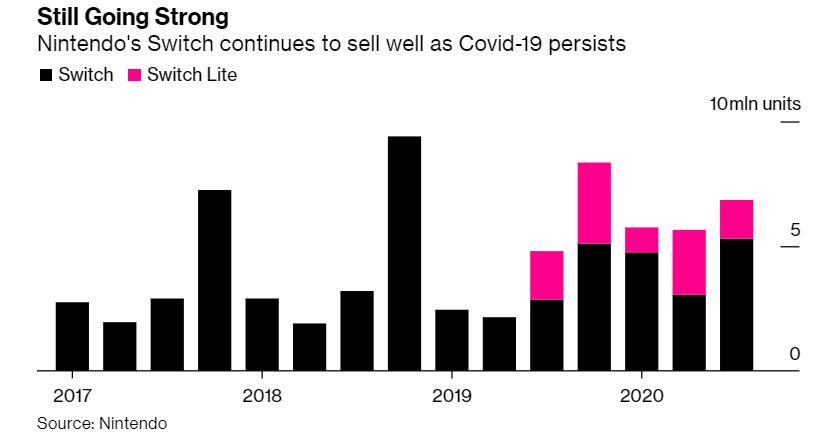 The quarterly sales for each year, December is consistently the hottest season for the Switch console
Sources also noted that Foxconn Tech, the leading supplier for Nintendo was tasked on finding an alternative manufacturing site outside of China to avoid the trade war issue with former US President Trump. Malaysia ended up being chosen as Sharp had extra capacity to do so and there's that.
Personally, that's a good sign because having a new factory means more job roles for Malaysians in these trying times. It's also a win-win situation for Nintendo and the Malaysian gamers who can't get enough of Switch goodness as well. Stay safe and stay tuned for more trending tech news at TechNave.com.