Nokia Lumia 920 now at RM1309 from DiGi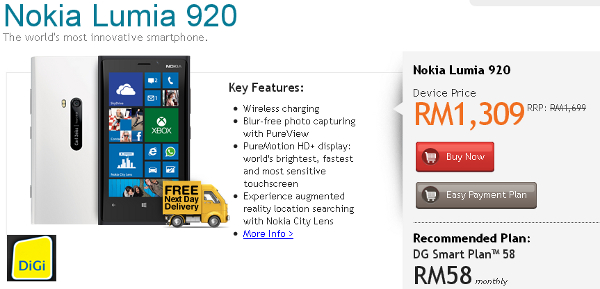 While Nokia has already lowered the retail price of its Lumia 920 Windows 8 smartphone by RM300, DiGi has gone and lowered it even further with a revised bundle pricing. While the original price was RM1999, the RM300 drop from Nokia and the price revising from Digi now means you can get the Nokia Lumia 920 at RM1309. This deal is available under a 24 months contract with DiGi's DG Smart Plan 58 with the RM1309 price available after rebates. Check out the details in the table below: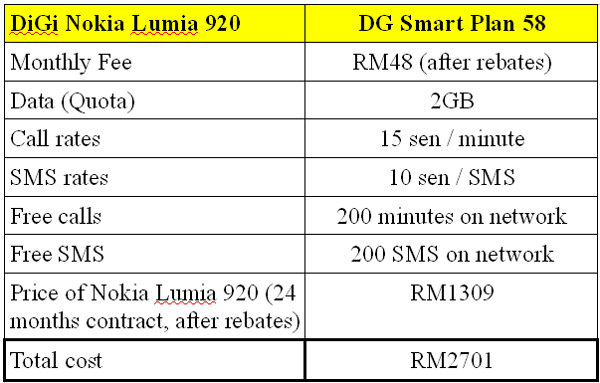 In addition to this, you also get up to 100 minutes of Free Skype calls. For more DiGi telco plans click here but if you want more information regarding this deal, go check out the DiGi site.
Nokia Lumia 920 Specs & Price >