Nokia Rolls Out Plan B with Asha 501 smartphone and platform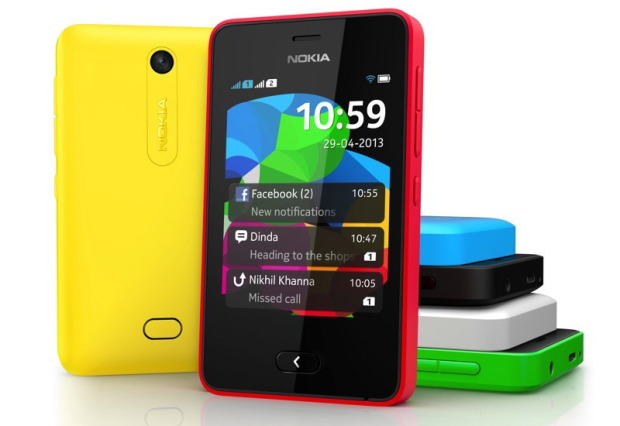 It is no secret that Nokia wants to be the top phone maker again, but so far, its attempts at doing so through its Windows Phone Lumia line have been a bit too high-end to gain enough momentum. Realizing this, Nokia have therefore released (yesterday) a touchscreen feature phone in the form of the Nokia Asha 501 complete with its own OS and Apps platform. Built upon the Smarterphone platform, the Asha 501 is not using Symbian, Windows Phone or even Android, but still offers app support for stuff like Facebook, Twitter and even games from Electronic Arts and Gameloft. In short, this is Nokia's plan B while their Plan A Lumia Windows Phone rounds up their two pronged attack to regain the world's phone market share. Due to the Asha 501's USD$99 price point it aptly covers the lower end of the market. When it was released recently in India the Nokia Asha 501 was planned just for areas outside of the US like South East Asia and so forth.
Hitting all the low-end sweet spots
As mentioned earlier, the Asha 501 is priced at USD$99 without any contracts or subsidies. Tech specs include:
3-inch QVGA TFT Capacitive Display (320 x 240 pixel resolution, scratch resistant)
64MB RAM
128MB storage + MicroSD (up to 32GB, free 4GB MicroSD card)
3.2MP camera
WiFi b/g + Bluetooth 3.0 +F/M Radio support
One / Dual SIM support
1200 mAh Li-ion battery (48 hours standby)
99.2mm (H) x 58mm (W) x 12.1mm (T)
98g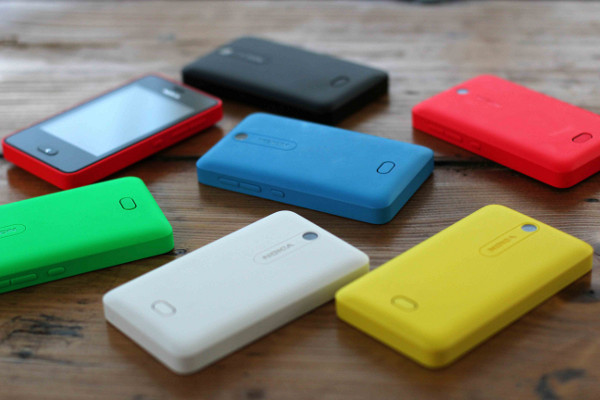 Based on the specs above, its easy to say that the Asha 501 is basically a feature phone with a touchscreen, but its design is just like the Lumia 520 all the way down to the solid polycarbonate chassis. The back panel pops out as you want it and it generally looks durable and feels good. It doesn't have any GPS nor does it have 3G support, however, most of their targeted audience won't care and may rely on just WiFi hotspots for their hit of Internet goodness via the Asha 501. The most encouraging feature remains it's battery which when combined with the low-end hardware offers an awesome 48 day standby time (26 days for the Dual SIM version) and up to 17 hours of talk time, something that even Nokia's previous 3310 and other similar phones were not capable of.
Apps and Platform Performance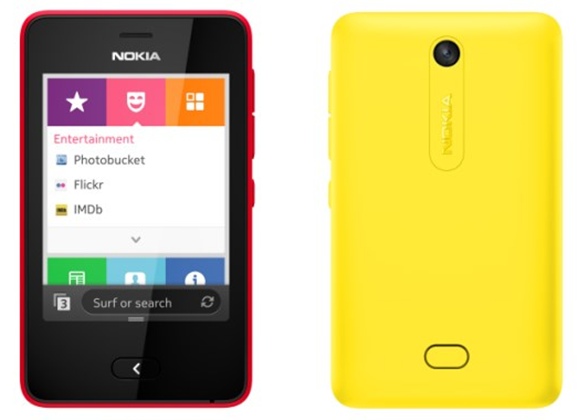 The Asha platform is actually a combination of the aforementioned Smarterphone experience with a touch of MeeGo. It incorporates a simple swipe user interface called Fastlane with a standard touchscreen icon interface to get things done. It does however come with all the basic social media apps such as chat, email, Facebook and Twitter (with potential for dedicated Whatsapp buttons). So far, app development looks to be ongoing as Nokia have promised their Nokia HERE maps app for the platform soon. Developers can easily port over existing apps to the platform, just bear in mind that the hardware is limited so no NOVA 3 or Shadowgun. The Nokia Asha 501 phone is expected to ship during Q2 (sometime in June) along with the Nokia Asha 210. Check out the various videos below:
Swipe away with the Nokia Asha 501
The story behind the Nokia Asha 501 design
User feedback on the new next generation Nokia Asha
Take a look at the Dual-sim version of the Nokia Asha 501
Hands-on with the Nokia Asha 501

Nokia Asha 501 Specs & Price >