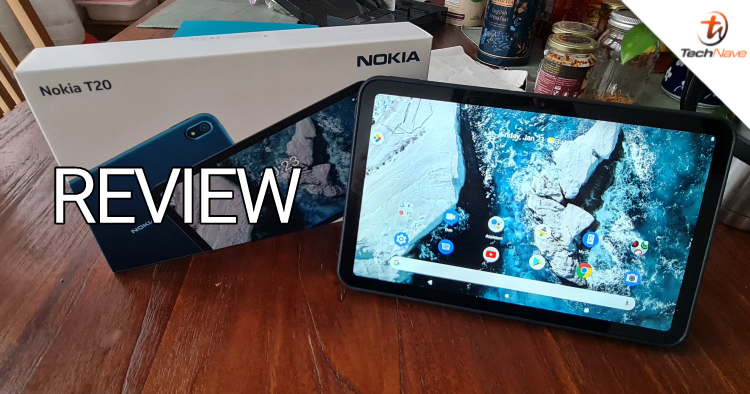 As Android tablets are making a comeback, more and more brands are coming in with their devices. The Nokia T20 is HMD Global's 10.4-inch display tablet for this exact purpose. Featuring a 2K pixel resolution, Unisoc chipset and 4G LTE SIM support at RM1099 it seems to really target those who intend to stream videos but how does it handle in other aspects? Find out in our full review of the Nokia T20 tablet below.
Looking slim and trim at 7.8mm thin and 470g, our Nokia T20 review unit came in blue with a plastic backside that is a fingerprint and smudge magnet. There's also a slight camera hump for the single xMP rear camera along with an LED flash. The tablet does offer a 3.5mm audio jack along with a USB Type C port while controls like a power button and volume rocker are on the side. The tablet also has 4G LTE nano SIM tray with microSD flash memory support, something which is rare in tablets of this price range and size.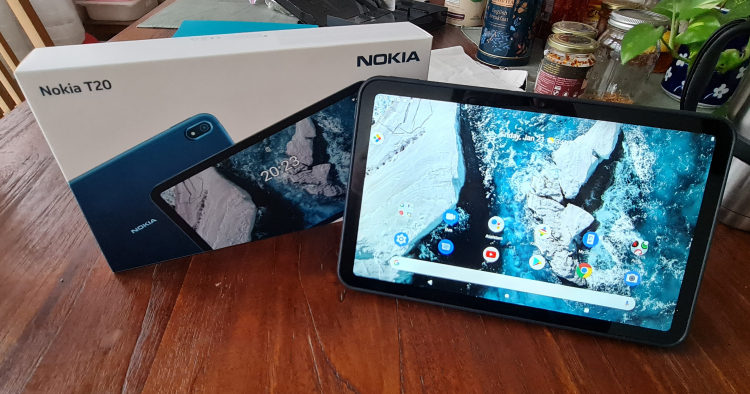 The Nokia T20 tablet comes with a rugged case (while stocks last)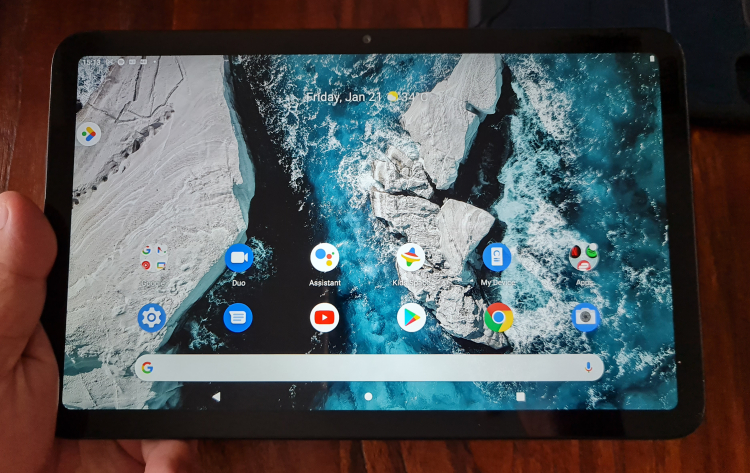 The 10.4-inch display has a 1920 x 2000 pixel resolution (which Nokia says is 2K, but actually only offers FHD)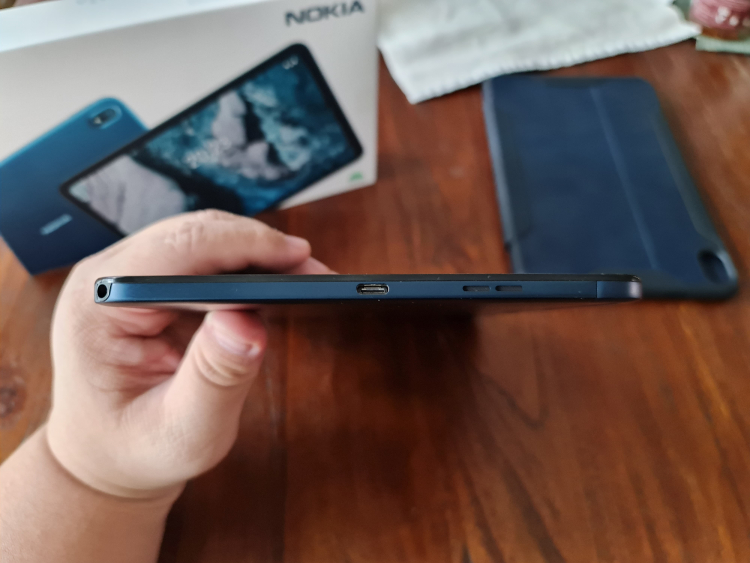 There's a USB Type C port and a 3.5mm audio jack on this side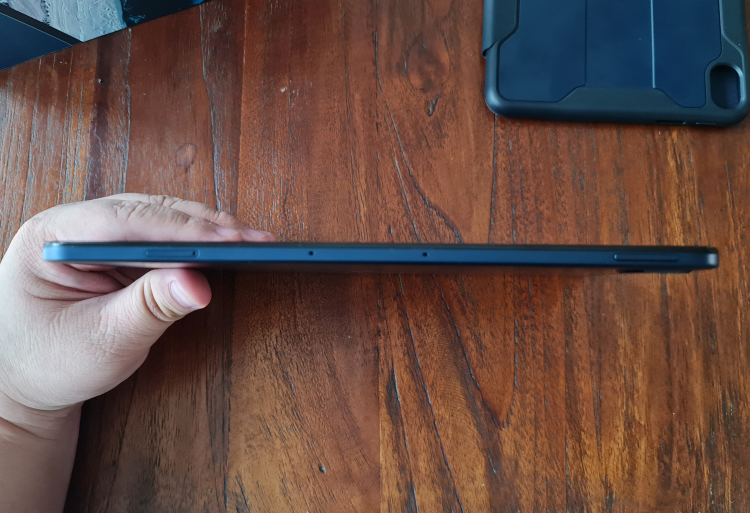 The SIM / Memory card tray is on this side but the tablet is quite thin at 7.8mm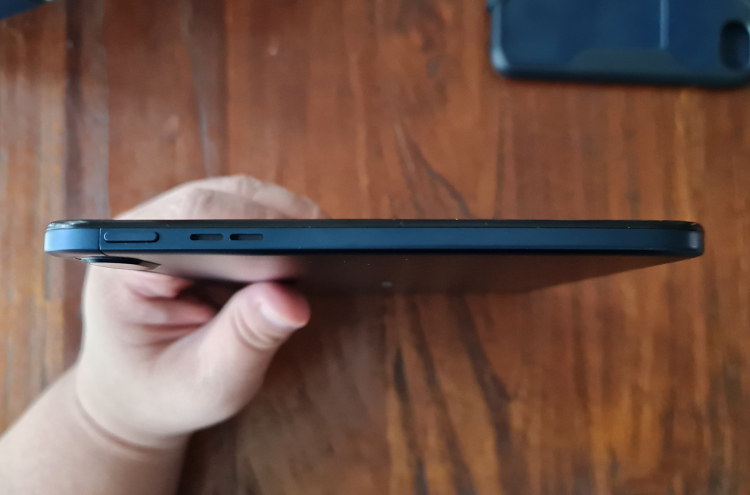 There's only a slight camera hump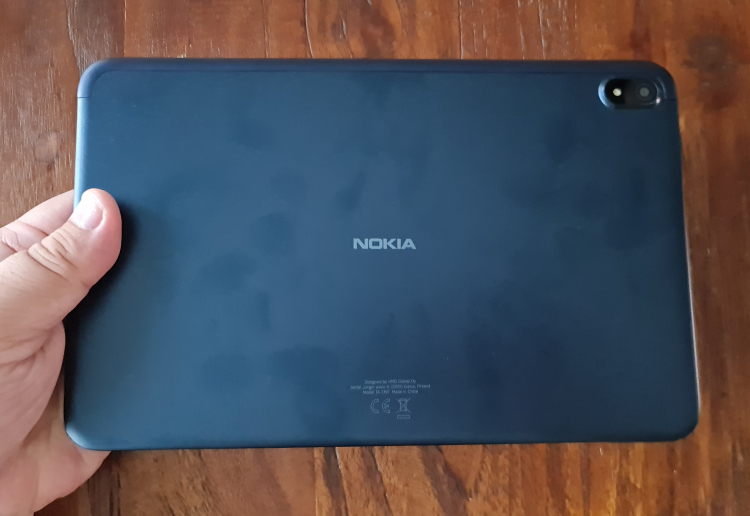 The back is matte but still attracts smudges and fingerprints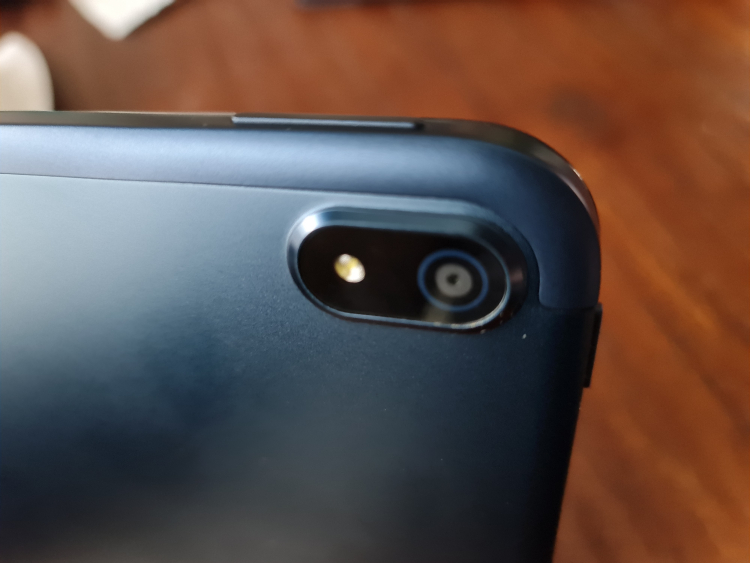 The 8MP rear camera and LED flash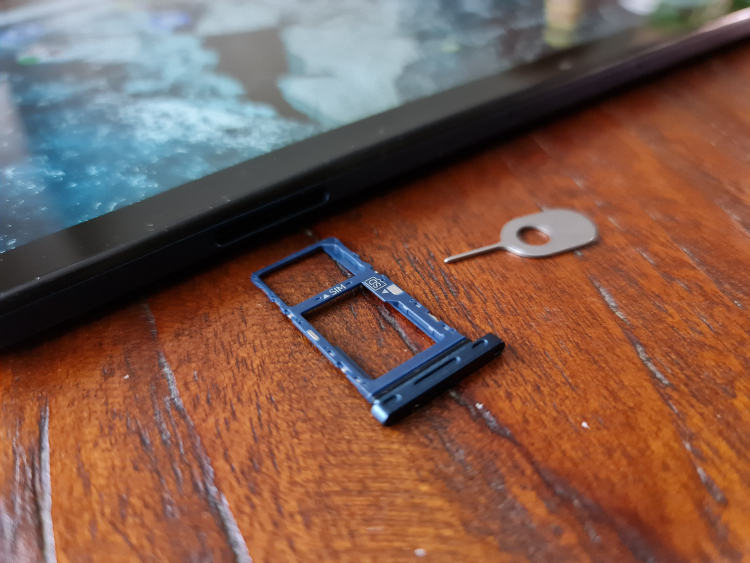 The Nokia T20 is one of the few 10-inch tablets in Malaysia to offer 4G LTE SIM (nano) support
On the front, there's the 10.4-inch 2K (1200 x 2000) pixel resolution display but for the size of the tablet, the bezels are not as thin as we would have liked, but at least it's easier to grip one handed. The 5MP front camera easily fits in the side bezel, suggesting that HMD Global thinks that the T20 is better used in landscape mode. The tablet is currently available with their rugged case (while stocks last), but I have to say that I don't really like cases that fold up to the back like this one as they might pick up dust or other stuff which then gets into contact with the screen.
While the tablet is seemingly running on stock Android, the GUI really reminds me of ChromeOS with its mostly Google-only apps and clean layout. Nonetheless it is still Android 11 and according to Nokia, it has at least 2 years of updates and 3 years of security updates guaranteed. The only thing I didn't really like was the Google TV icon on the left as I could neither remove it or reposition it, which irritated me a little.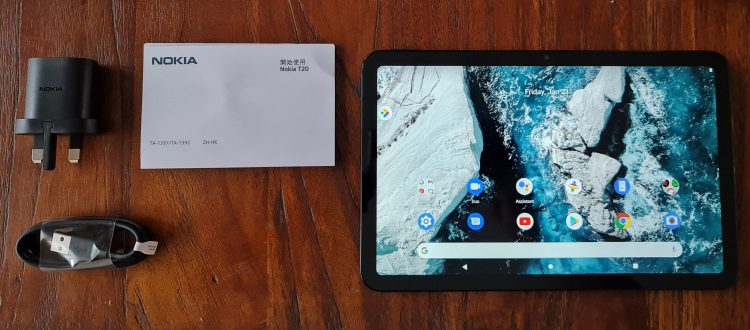 This is what you get in the box
While the tablet can use 15W fast charging, the charger in the box is only 10W
Powered by the Unisoc T610 chipset, our benchmarks weren't very good for this China-made chipset particularly GeekBench 5 but real life testing like games showed pretty stable and smooth performance. Asphalt 9 gaming was smooth and impressive with almost no lag, while working on the T20 was fast and zippy.
Movie watching and streaming worked quite well too but the display is only able to hit 1080p resolutions on YouTube. Audio quality was passable but a bit tinny and fluctuating a bit on the higher registers. Battery life is very good though, as you can expect about 1 to 2 days of battery life on normal to intermittent usage for a single charge. Fast charging should take about 2 hours and a half or so with a fast charger. Too bad the charger it comes with is only 10W which takes about four hours to charge to 100%.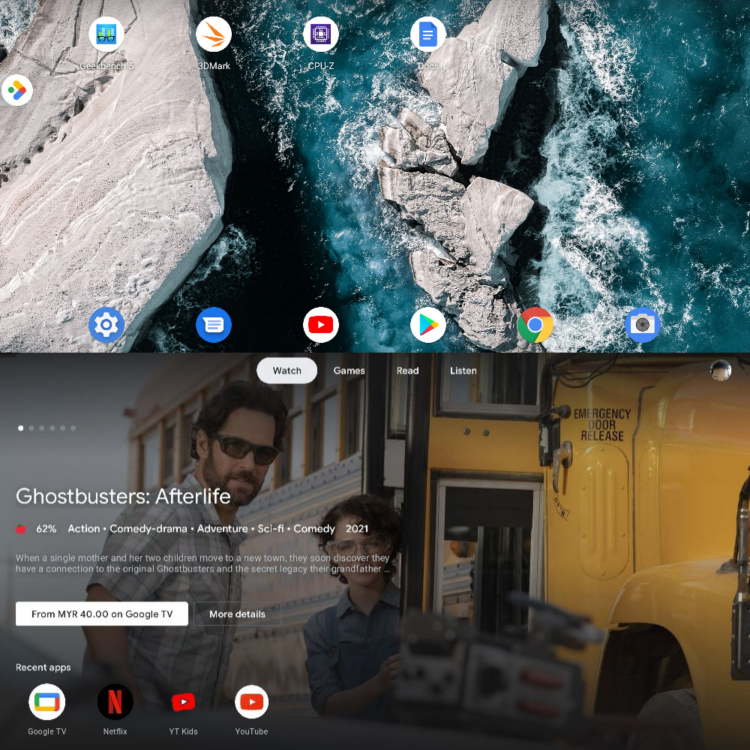 The interface is very similar to ChromeOS except for the Google Watch icon on the upper far left which cannot be moved or removed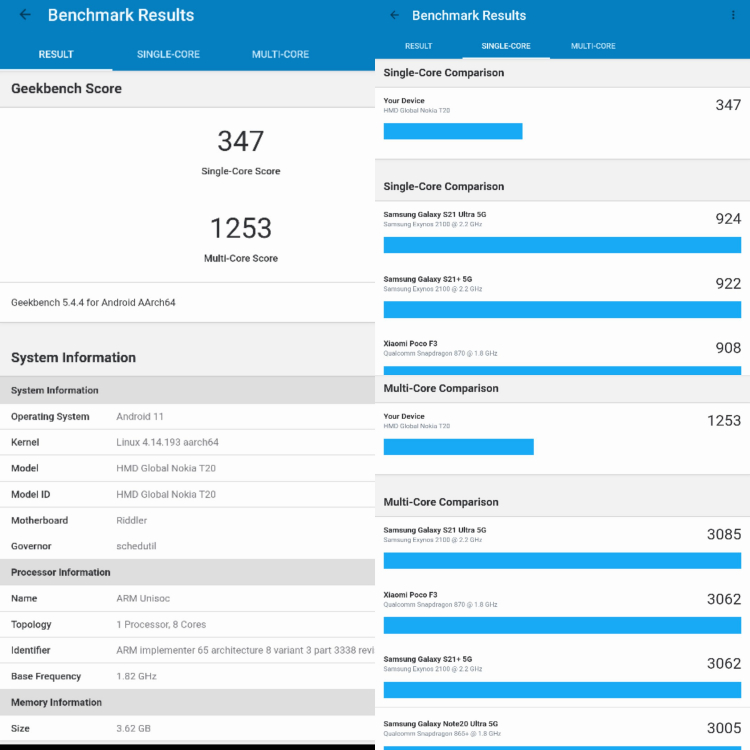 Geekbench 5 scores seem underwhelming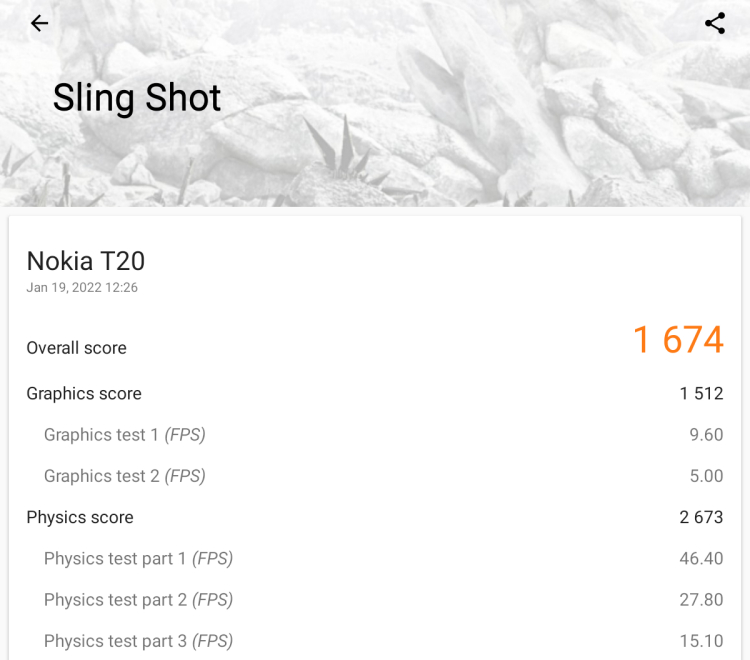 3DMark scores
Hands-on Asphalt 9 demo on the Nokia T20 shows fast and zippy performance
Connectivity-wise, on WiFi the tablet works just fine and as long as your telco has coverage so too does the 4G LTE. Nokia did say to check out their Google Kids Space which is apparently only available to certain devices but as a parent myself I'd say that the curated content still isn't something I'd leave to my kids on their own.
We've said this before about tablet cameras but unfortunately the 8MP rear camera and 5MP front camera for the T20 aren't really what we'd recommend to take most photos. The colour is off, details are blurry and the autofocus is neither smart nor very fast. The front camera is good enough for an online meeting but if you're looking to take a good photo or selfie we'd really recommend you use your smartphone instead.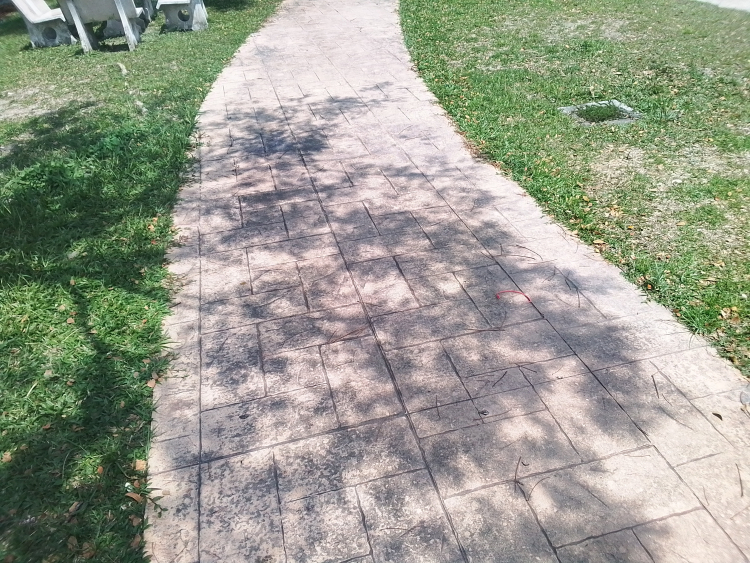 While details can be a bit blurry, with a little patience you can take good photos with the 8MP rear camera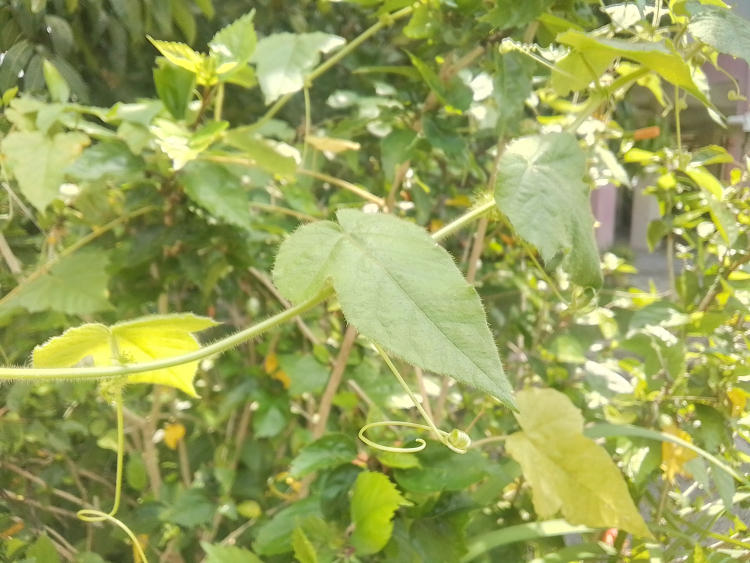 Objects in motion might become a bit blurry due to the slow autofocus but colours are also a bit washed out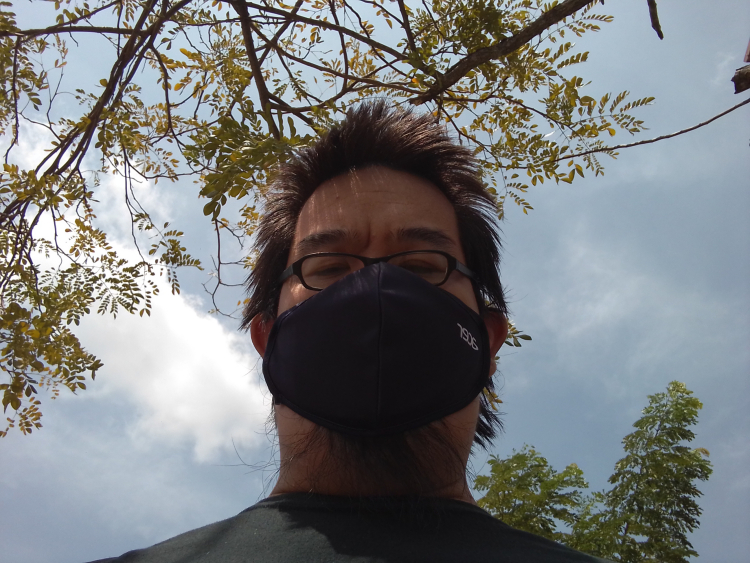 The 5MP front camera is good enough for a selfie or online meeting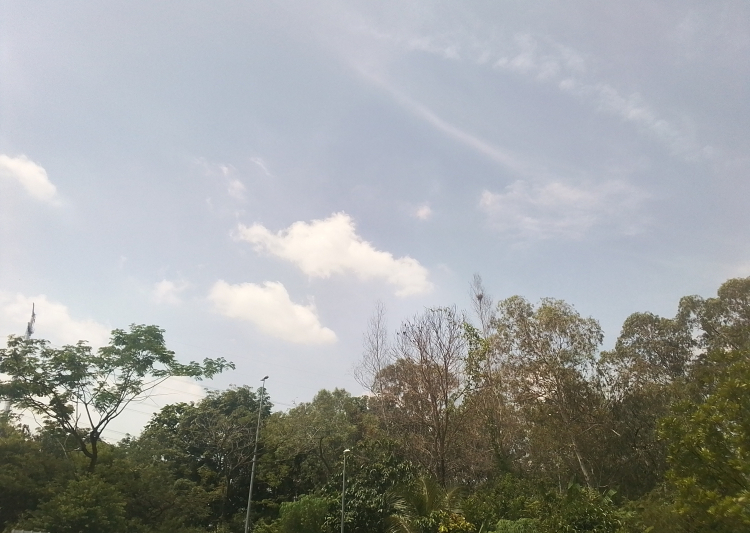 8MP, Auto
Overall, the Nokia T20 tablet is a good 10.4 tablet for both work and play. Details on the display are clear while the zippy performance, 4G LTE connectivity and long lasting battery life makes it a good device to have while on the move. However, at its price tag of RM1099 it's a bit pricey, especially since the 2K display only has a practical resolution of FHD 1080p.
Other US reviewers have noted this already, but there's a lot of competition in this price range including the recently revealed Samsung Galaxy Tab A8 10.4 2021 which has a faster Unisoc chipset, similarly sized 10.4-inch FHD display and a side fingerprint sensor but no 4G LTE. Then there's the realme Pad which has similar tech specs as the T20 but doesn't have the 2 years of guaranteed Android updates. Both are priced below the T20's RM1099 but as we mentioned before, each device has its pros and cons.
What do you think? Would you get the Nokia T20? Let us know why or how you intend to use it on our Facebook page and stay tuned to TechNave.com.
Tech Specs and Features
Here are the tech specs and features for the Nokia T20:
Unisoc T610 chipset (Widevine L3 support)

4GB RAM

64GB storage + up to 512GB microSD

10.4-inch display (1920 x 2000 pixel resolution, 400 nits, 5:3 aspect ratio)

8MP auto-focus rear camera + 5MP front camera

Supports Bluetooth 5.0, WiFi dual band 802.11 a/b/g/n/ac, 3.5mm audio jack, USB Type C port (USB 2.0),

8200 mAh battery (up to 15W fast charging, 10w charger included)

features 4G LTE Cat 4 (nano SIM), IP52 certification, stereo speakers with power amplifier, OZO Audio - Capture and playback

measures 7.8 x 247.6 x 157.5mm | 470g

Android 11 (2 years of upgrades, 3 years security update)

Available in deep blue
Pros and Cons
Pros: 10.4-inch 2K display. 4G LTE. Unisoc chipset is fast and zippy. Good battery life. Guaranteed 2 years of updates.
Cons: 10.4-inch display only has FHD practical resolution. Only comes with 10W charger. A bit pricey.
Summary: A decent 10.4-inch tablet for people on the go.