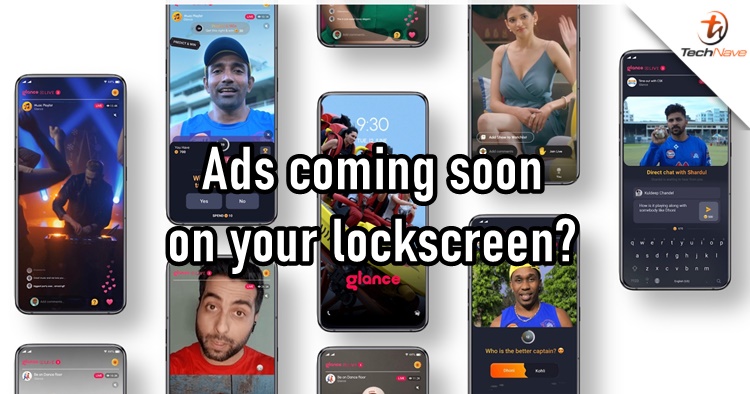 Advertisements on your phone's lock screen? Yup, that's a real possibility because apparently, a lock screen company, Glance was reported to be meeting up with US carriers to launch ads on some Android phones' lock screens in two months' time.
It's not that hard to imagine it as well. How the Glance company work is providing a platform to show headline news instantly, as well as some video clips, quizzes, mobile games, and photos that pop out every time you turn on your lock screen. Now, imagine yourself turning on the lock screen and the ads could appear like widgets hanging out there.
In any case, this could be either annoying or neutral depending on how you feel about ads online. We won't be surprised too if Apple approaches this path one day since the upcoming iOS 16 will be introducing widgets on your iPhone's lock screen too. Knowing how consumers rarely change anything on their phone settings, advertisers and Glance would probably take advantage to forcefully show you their ads.
InMobi, a mobile marketing platform from India, and Glance, a subsidiary of InMobi, have received investment from Google for this. Glance is also part of Pragati OS, a customized version of the Android system developed by Google and Jio. So be prepared when the day comes of ads invading your lock screen.
But what do you think about your lock screen showing you ads? Will you be ok with it? Let us know in the comments below and stay tuned for more trending tech news at TechNave.com.