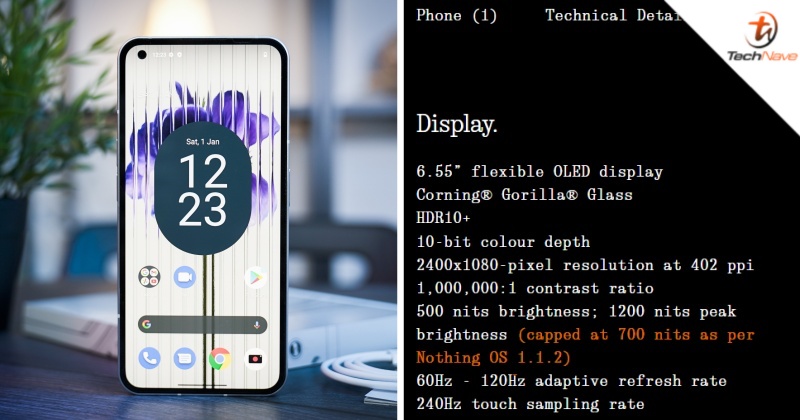 The Nothing Phone (1) has got to be one of the most hyped up smartphones in recent history but sometimes, it's just hard to keep up with expectations. Previously, we reported that early adopters of the device have been getting quality control issues, whereby their displays have a green tint or dead pixel issues and now, there is more controversy about the Phone (1)'s display.
The controversy is in relation to the display's brightness, whereby Nothing advertised it as having 1200 nits peak brightness but according to a ComputerBase report, the Phone (1) can only reach up to 700 nits. The portal tried to emulate certain situations in which peak brightness would be enabled, such as watching HDR content but all scenarios fail to make the display turn brighter than 700 nits.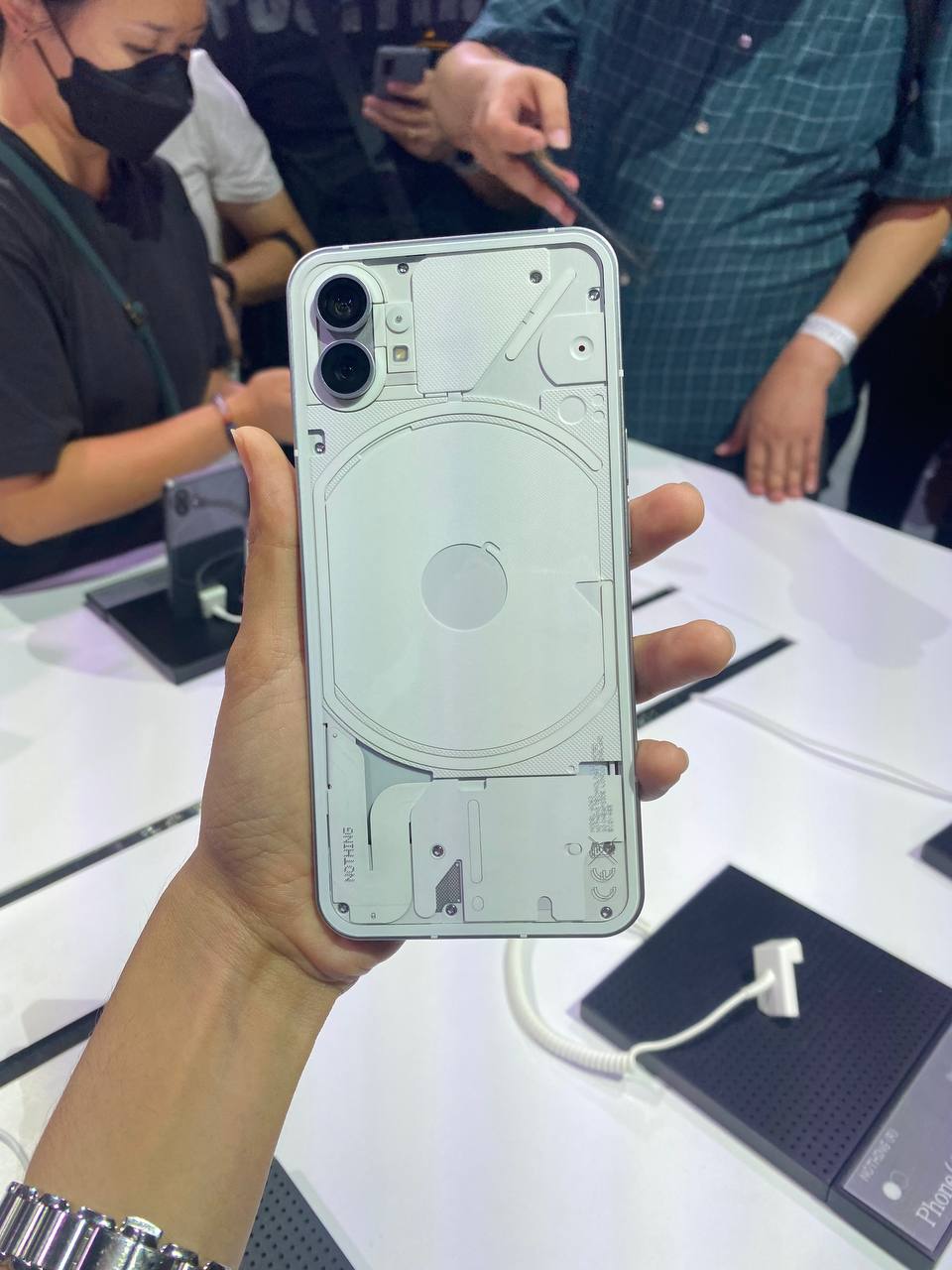 Other portals have also found the Phone (1) to behave the same way and contacted Nothing for comments. The company has since told ComputerBase that 'the peak values are around 700 nits for brightness' and that it will 'adjust this in the future'. Moreover, XDA also received a reply from Nothing which is more detailed, whereby the company said that 'the hardware is capable of reaching up to 1200 nits peak brightness but this is currently capped by the software to 700 nits'.
The company further elaborated that the decision was made to ensure a balanced user experience regrading heat and battery consumption. Nothing then asserted that it will monitor feedback from customers closely to understand if this should be addressed in future software updates.
Accordingly, Nothing has also updated the Phone (1)'s specs list on its official website to assert that the display has 500 nits brightness in regular use and that the 1200 nits peak brightness has been capped at 700 nits as per Nothing OS 1.1.2. Hence, Phone (1) users have just live with the reduced peak brightness for now until Nothing decides to unlock its full capabilities in future updates.
So, what do you guys think of this whole situation? Share your thoughts with us in the comments below and stay tuned to TechNave for more trending tech news.