Now you can see what's popular and trending on Netflix in your country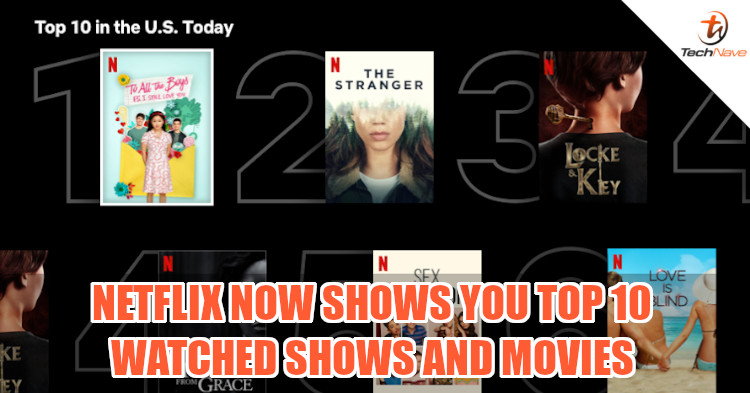 A lot of people like to pick what they watch based on what's popular. After all, if so many people are watching the show, it has to be good, right? Knowing what's popular on the platform is something that many have wanted in Netflix for a long time and now the company is finally adding top 10 lists to its service.
According to an official blog post, Netflix will now add a top 10 list to the platform. Not only would there be an overall top 10 list, but there will also be two lists for top 10 shows and top 10 movies. The lists are based on what people are watching in your country and would be updated daily. It means that for us here in Malaysia, the lists represent what's popular among our fellow Malaysians on Netflix.
With the new feature, you'll see the lists appear in a customised row in your UI. Netflix has explained that the positioning of the row will depend on how relevant the shows or movies listed are to you. In other words, if you typically watch animations, then you'll see more of those listed. Shows that are under the top 10 list will also have a badge attached to it, making it easier for you to spot them while browsing.
So, have you managed to see the new feature in action and do you find it useful? Let us know on our Facebook page and stay tuned to TechNave.com for more news like this.