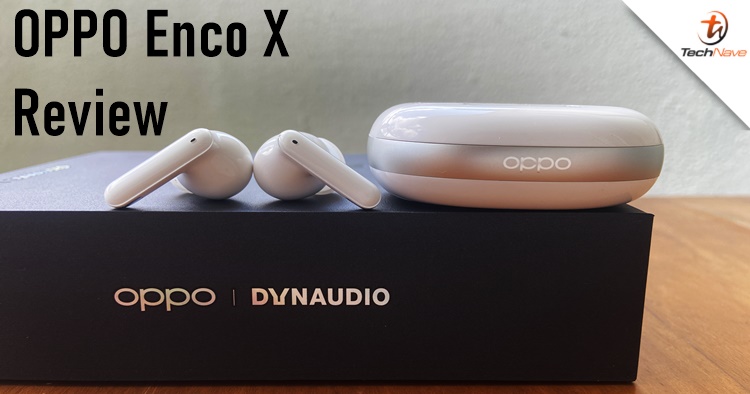 In the age of jumping on bandwagons, wireless earbuds (or earphones) are among the most trending tech products recently, thanks to Apple. OPPO released two of them before but was mostly met with a lukewarm reception. Most of the public's perception was along the lines of "Oh, they are doing it too?" But what about the OPPO Enco X?
After testing these wireless earbuds for two weeks, I can safely say that OPPO really stepped up their game for delivering the best sound quality possible. I'm not saying this for the sake of saying it either. In fact, I'm very picky when it comes to audio, so believe me when I tell you this - OPPO got it right this time. If you want to know more, read on to find out what's so special.
As always, we shall start with the design first. The packaging is already rather impressive. Inside the nice black box, you will find the usual instruction manual, safety guide, extra silicone earbuds (small and large), and of course, the charging case with the Enco X in it. The charging case itself is pretty slim and fits into your pockets seamlessly. You will also notice a button on the side that makes the Bluetooth pairing process easier and faster.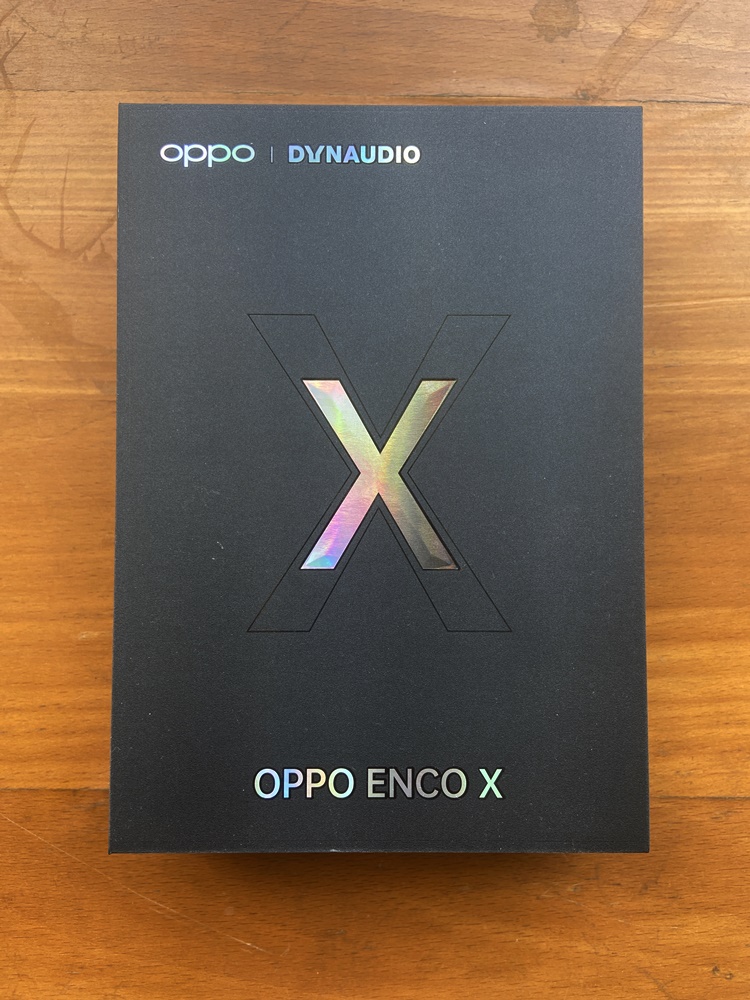 Very nice packaging there
Inside the box, you get some extra silicone ear tips (large and small), a USB Type C cable (below the ear tips box), the safety guide, and the product manual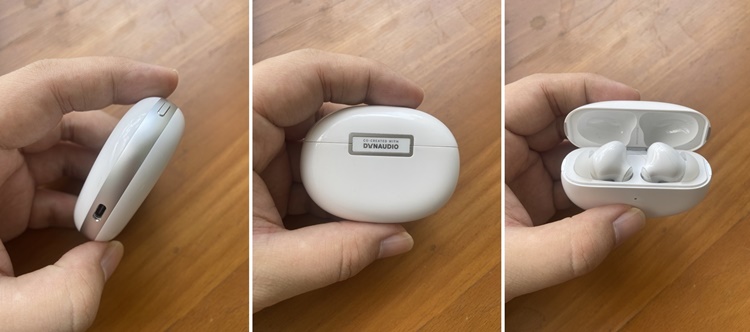 Dynaudio trademark on the casing, more on that later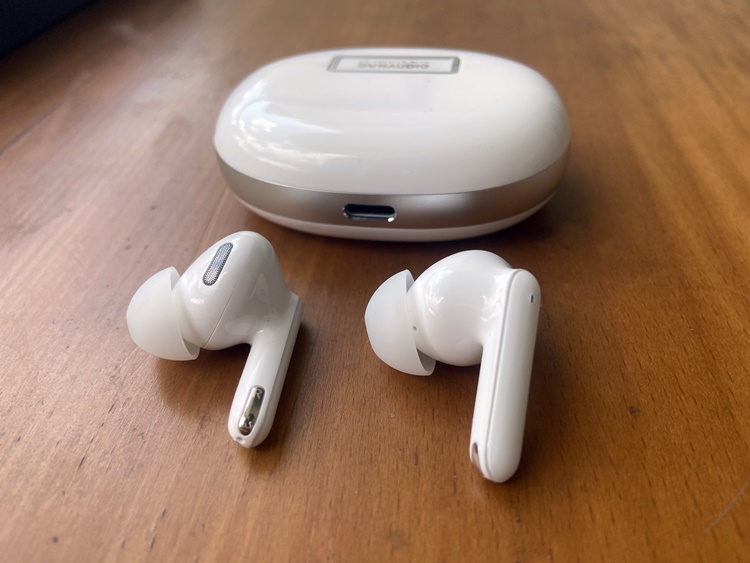 See the plastic surface on the outside? That's where you use the sliding gestures
P.S. - You can wear them for jogging, but don't bring them for a swim
The Enco X looks like any ordinary wireless earbuds, except it's not. OPPO has done a wonderful job with the touch controls, which you can experience on the exterior mini plastic surface that contains the mics. You can now slide up and down along the smooth surface to control the volume or play the next track. This is something I've always wanted, and it's kinda mindboggling that no one has ever come up with a solution like that for earbuds after all these years.
If you don't want the sliding option (why wouldn't you?), you can still double-tap on either earbud. You can also enable Max Noise cancellation or Transparency mode by holding on either earbud for a second, as well as double-tap to answer or end calls. It should be noted that to enable track skipping via sliding, you would need the Hey Melody app or OPPO Enco X - Earbuds Function.
Hey Melody app user interface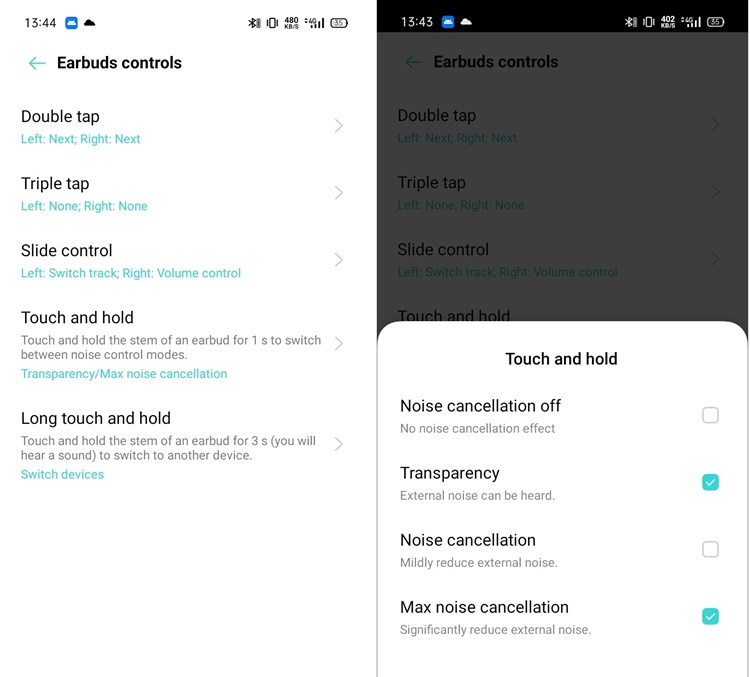 Earbuds control and functions, you can customise them to your preference
By the way, you can pair the Enco X to an iPhone via Bluetooth. But since the Hey Melody app is not available on the App Store at the time of publishing this review, you cannot fully utilise the customisable features with it. If you have an OPPO phone, you can just go to the Bluetooth settings and follow the instructions. With that said, the Hey Melody app is only available on Android for now.
The Hey Melody app is quite straightforward, so you should have an easy time navigating it. The first thing to do when entering the app is to pair the Enco X. After that, you are free to do the Earbuds Fit Test or set the Touch Controls. The Earbuds Fit Test will test if your ears fit or not, while the latter lets you choose how you want to switch songs, triple tap, and more. Do note that the Enco X can be paired up to 5 different devices (including your PC). To switch between the paired devices, just do a long touch and hold it to do so.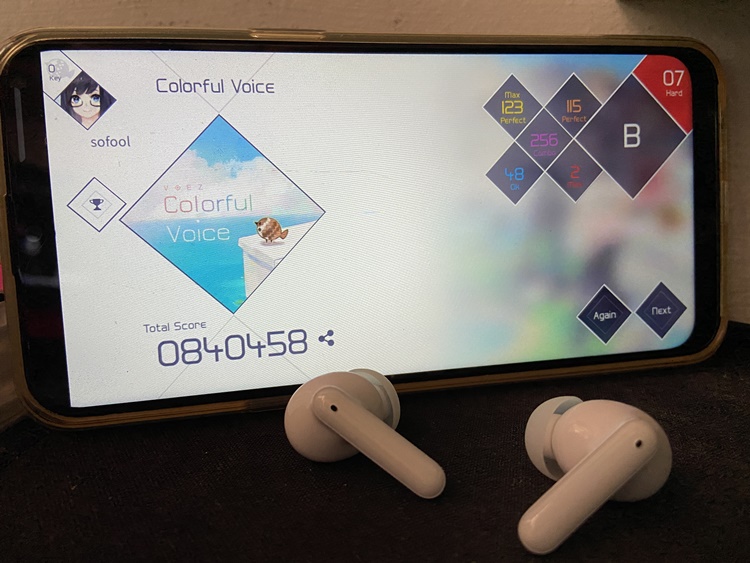 Sound quality is grade A
That's pretty much it for features, but the sound quality is where the Enco X truly shines. You may have noticed the "Co-created with Dynaudio" slogan on the casing, right? If you don't know the brand, it's a reputable loudspeaker maker from Denmark, a sign that OPPO means business this time. Thankfully, OPPO isn't just slapping on a gimmick and calling it a day. The Enco X actually sounds excellent, and to be honest, I don't really know what to nitpick on.
The Enco X sounds good with almost all kinds of song genre. I especially love how the treble, mids, and bass don't overlap each other too much. Whenever a song plays an instrument, it would shine for a few seconds before retreating to the background for the sake of dynamics. You can even use these earbuds for mobile gaming. However, I didn't detect any distinct differences for this use case (even with the so-called low-latency). On the other hand, it sounds great with music, so you'll probably have a blast playing rhythm games on your phone. I was also surprised by how well the Max Noise Cancellation performed, especially when I walk on pathways with cars driving by.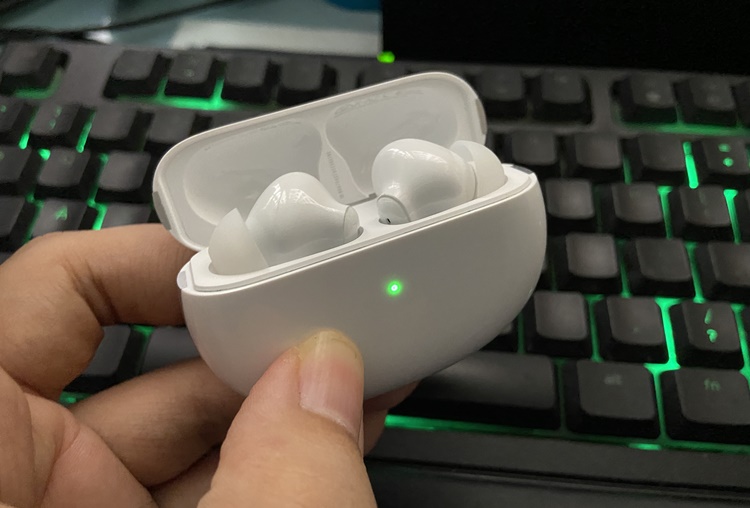 It supports wireless charging too
The battery performance is also another highlight. When I first got the Enco X, I was sure that it wasn't fully charged. But it took me a week to completely drain the earbuds and charging case. The earbuds' rated standby time is up to 4-5 hours of music playback, but I never got that far because I usually couldn't stand wearing them for an hour. In other words, your ears may experience the same need to 'breathe' after a while.
For RM699, I believe the OPPO Enco X is one of the better wireless earbuds available in the market and is totally worth it. I love the innovative touch control features (especially the sliding volume and song skipping), great sound quality and amazing battery life. If I had to nitpick something, it would be the fact that I can't stand wearing them for long periods.
Tech Specs and features
11mm dynamic driver and 6mm Balanced Membrane Driver
20KHz - 20kHz frequency response range
38dBV/Pa mic sensitivity
Bluetooth 5.2 (LHDC/AAC/SBC)
44mAh battery (earbuds), 535mAh (charging case)
Up to 4 hours with Max Noise Cancellation on or 5.5 hours with Noise Cancellation off + 50% volume, 20-25 hours with charging case
Charging case input - 5V-1A, 80 minutes (earbuds) and 110 minutes (earbuds + charging case)
Pros: Various touch control options (like the sliding gesture to control the volume and skip songs), excellent sound quality, and battery life doesn't seem to end
Cons: Some users may not like to wear them for too long
Conclusion: It's worth it, trust me
So that's about it, folks. What do you think of the OPPO Enco X? Know anyone who has them? Let us know in the comments down below, and stay tuned for more tech gadget reviews at TechNave.com.