OPPO Find X3 is the first to support 10-bit full path colour management system. How does it work?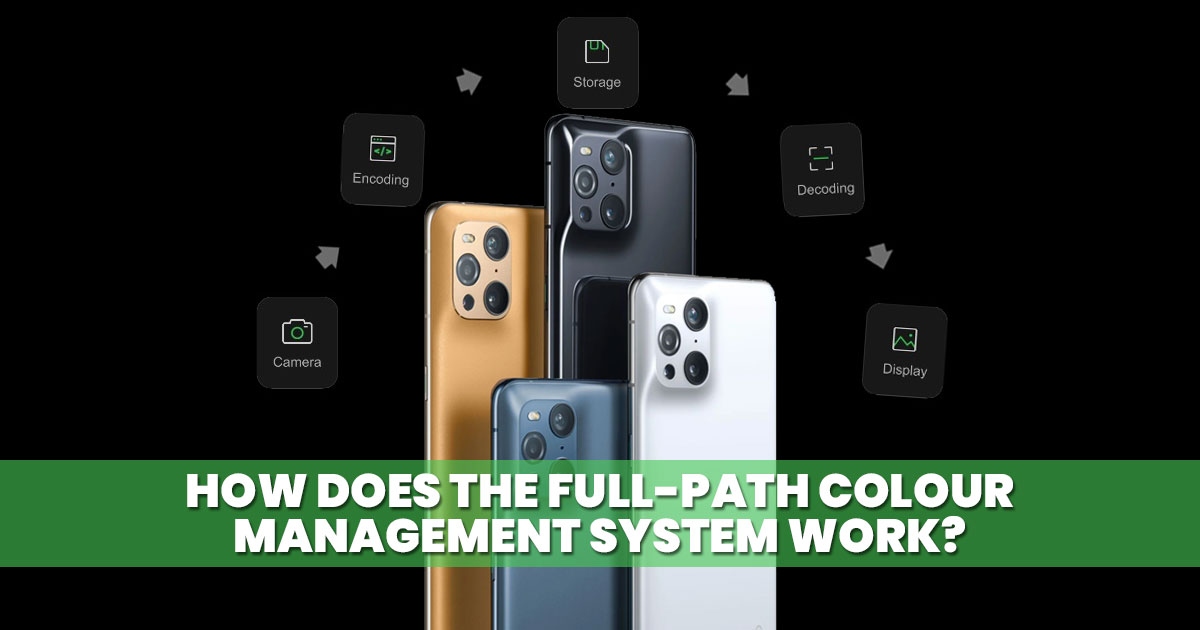 Earlier this year, OPPO unveiled the Full-path Colour Management System. Its aim is to deliver the most accurate colour reproduction so that avid photographers can snap the most vibrant pictures possible. The good news is that the Find X3 series is only the first of many to be equipped with this system, with more OPPO smartphones expected to feature it in the future.
With that said, what exactly is the full-path colour management system, and how exactly does it work? In this article, we will be taking a look at the colour management system, as well. Without further ado, let's get into the details.
Drawbacks of smartphones without this system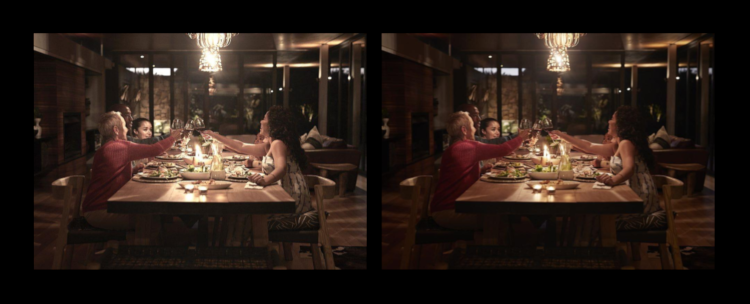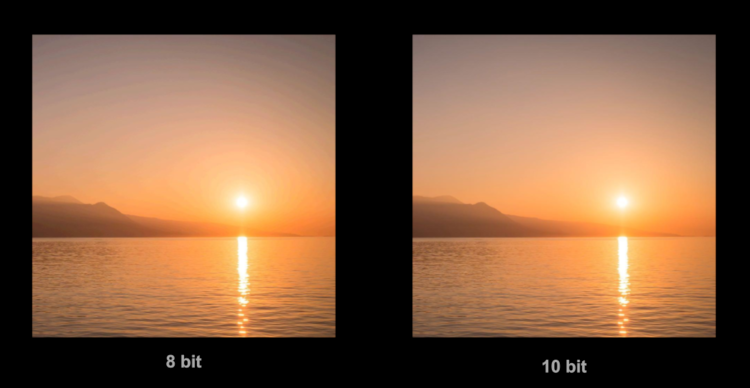 8-bit vs 10-bit colour depth
First of all, why would we need the full-path colour management system in the first place? Smartphones without the system may inaccurately reproduce colours from the image onto the display, which could throw photographers off, especially when they take pictures that involve a lot of colours.
But that's not all there is to it. Depending on how the image file is encoded, it might cause the image file to lose colour fidelity. This might not be immediately obvious to the user until they open the picture on a professional image editing software. As a result, the photographer might need to enhance the colours in post-production to make them as accurate as possible, which requires more time and effort.
How does it work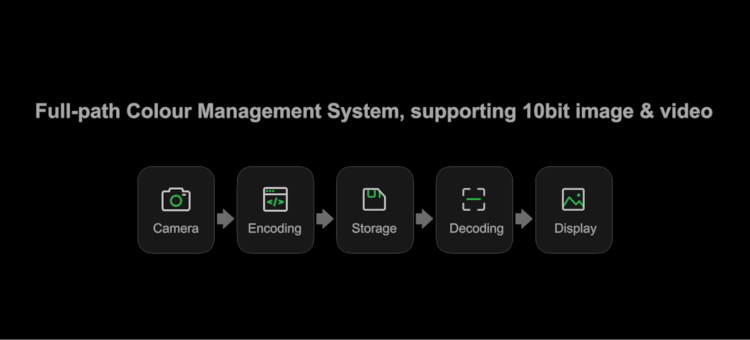 Full-path Colour Management System in a nutshell

Benefits of HEIF
The Full-path Colour Management System ensures that pictures you've taken won't suffer from the loss of colour fidelity during the encoding and decoding process. On top of that, it takes advantage of the HEIF image format that gives you high quality pictures at a much smaller file size thanks to better compression that the format offers, as well as DCI-P3 and 10-bit colour depth to ensure that the colours are stored as accurately as possible.
The system also uses distortion correction, multi-frame noise reduction, perceptual extreme super-resolution, and more to help capture high-quality images. In addition to that, it also supports Digital Overlap HDR mode which takes multiple pictures at different exposure setting and intelligently layer them on top of each other to produce an amazing picture.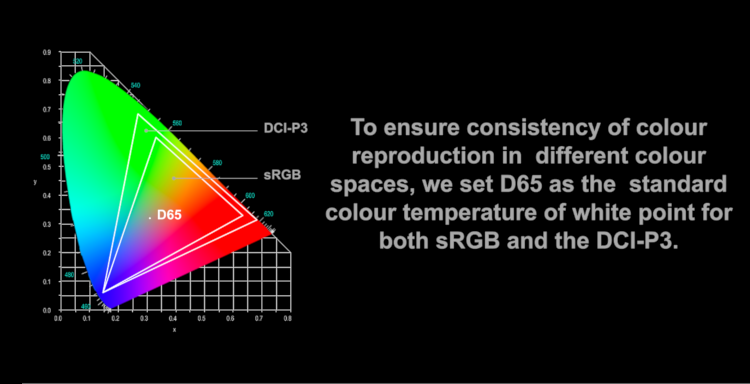 DCI-P3 with D65 white point visualized
The displays on OPPO's smartphones were meticulously calibrated to achieve film-grade colour accuracy at around 0.4 JNCD to ensure consistency no matter the content you're viewing. In addition to that, it also the first Android smartphone to utilize algorithm that was develop in-house since 2018, to ensure that colours remain accurate and no matter then circumstances by intelligently adjusting DCI-P3 with D65 white point at the center of the colour space.
How does it benefit photographers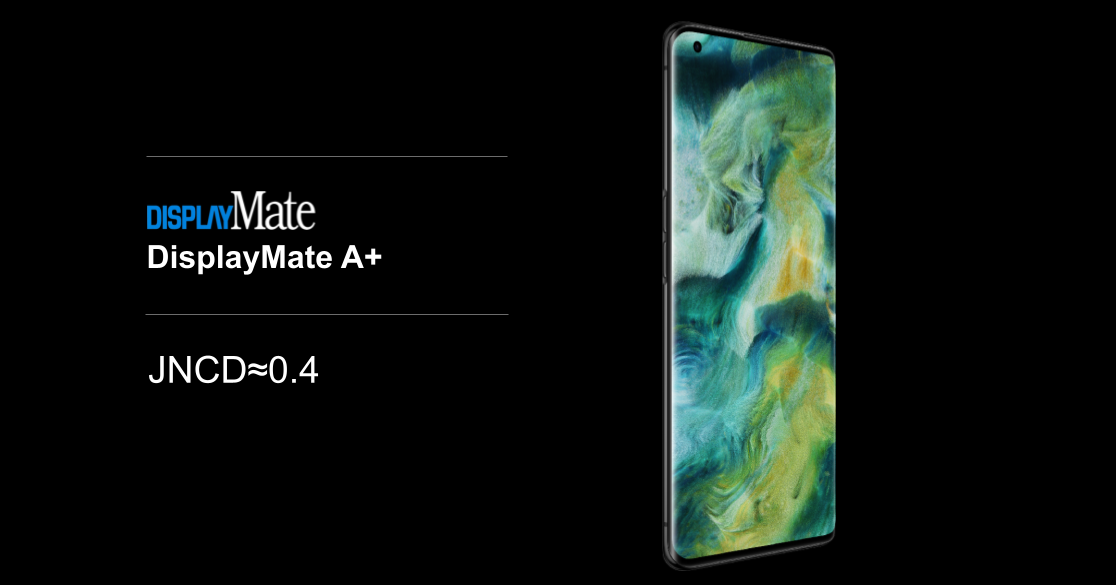 A+ grade on DisplayMate!
With the Full-path Colour Management System in OPPO devices like the OPPO Find X3 series, photographers can fully rely on the smartphone to take pictures without post-production enhancements. Moreover, mobile photographers can take more photos before running out of space. This gives them the freedom to do multiple shoots a day before uploading the files to their workstation for processing.
But that's not all, due to the fact that everyone's working remotely during the pandemic, it will be easier for photographers to communicate with their photo editors on how they want the pictures thanks to the 10-bit full-path colour management system. The fact that they don't necessarily need to be in the same room, it could streamline the entire photo-taking and photo-editing process, which could also save time and money.
When can you take full advantage of the system?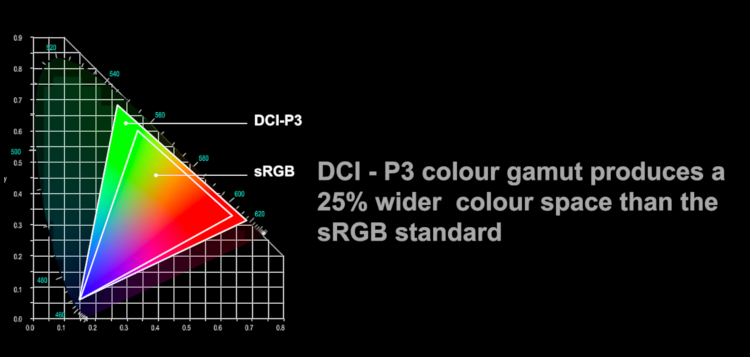 DCI-P3 vs sRGB
In terms of scenarios, the Full-path Colour Management System is perfect for photographers who regularly deal with subjects that have vibrant colours. This could include a garden filled with various colourful flowers, the rainbow, a random graffiti on the street, and more.
If you find yourself travelling between shoots often, the HEIF support will definitely be useful for you. The ability to take high-quality pictures with small file sizes means you don't need to constantly unload your photos to a PC to clear up storage space. Last but not least, if you ever need to show the pictures to friends or family, you can show it to them with the confidence that the display is portraying the colours correctly.
What are your thoughts on OPPO releasing the first Android smartphone equipped with the Full-path Colour Management System? Let us know on our Facebook page and for more updates like this, stay tuned to TechNave.com.
Oppo Find X3 Specs & Price >