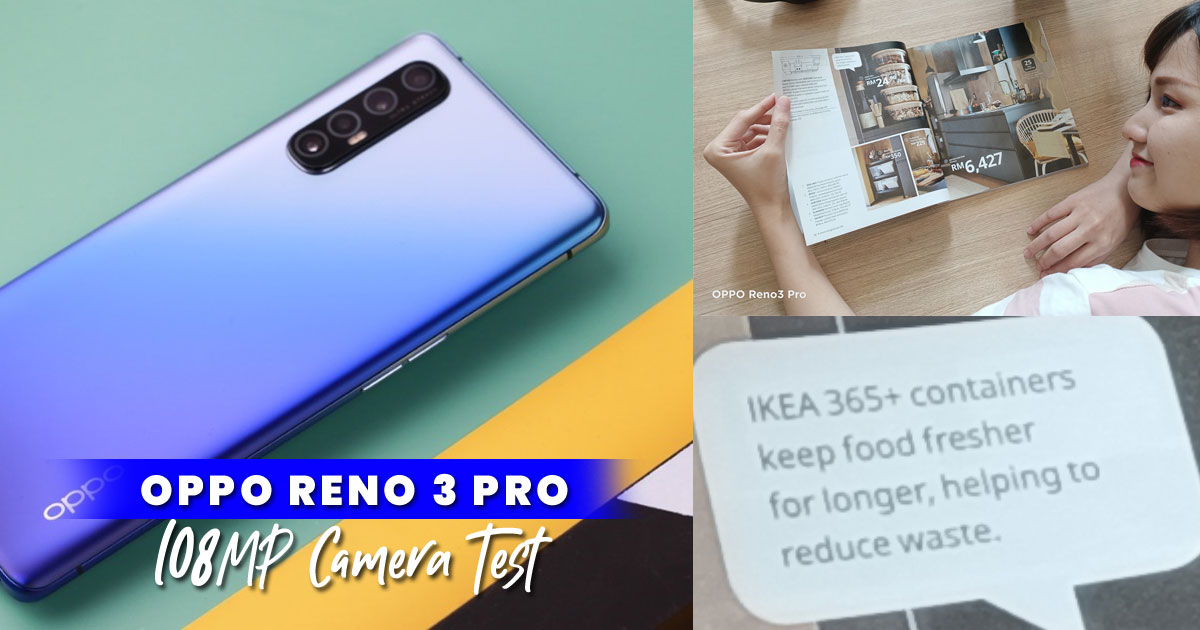 The OPPO Reno 3 series has been out in Malaysia for quite some time now. Touting a 64MP quad rear camera and a 44MP + 2MP dual front camera, this is clearly a camera-centric device for the customers but it begs the question - is it any good?
Over the past two months or so working from home, we managed to play around with the OPPO Reno 3 Pro camera quite a bit. In this article, we will be looking into three main aspects - the Ultra Clear 108MP Image Mode, Ultra Dark Mode, and the selfie mode (in the dark). So if you've always wondered how the photo quality might turn out, you're at the right place and without further ado, here's our camera test of the OPPO Reno 3 Pro.
The Ultra Clear 108MP Image Mode - Better than expected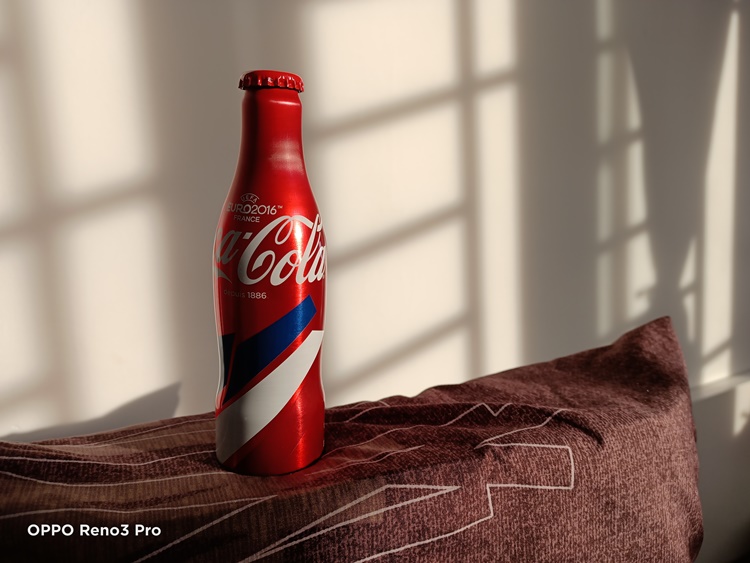 A 108MP Image Mode shot of a Coca-Cola bottle
Even though the main camera helms a 64MP sensor, the OPPO Reno 3 Pro can still produce a 108MP Image Mode shot which is not uncommon for smartphones these days. Dubbed as the Ultra Clear 108MP Image Mode, one might be sceptical about this feature being "ultra-clear" but since we have tested it already, we are pleased to report to you that this feature is no gimmick and the results are surprisingly good.
But to truly test the 108MP image quality, we will be zooming in on the image as usual because that will allow us to see the quality of the pixels. Granted, we won't be expecting some DSLR-level pixel quality here but for smartphone standards, it's good enough. Check them out below!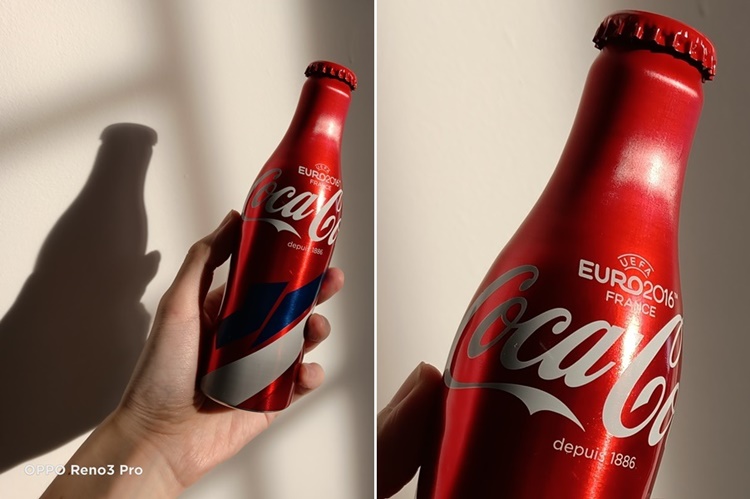 Yup, this is the quality of the 108MP Image Mode. No edits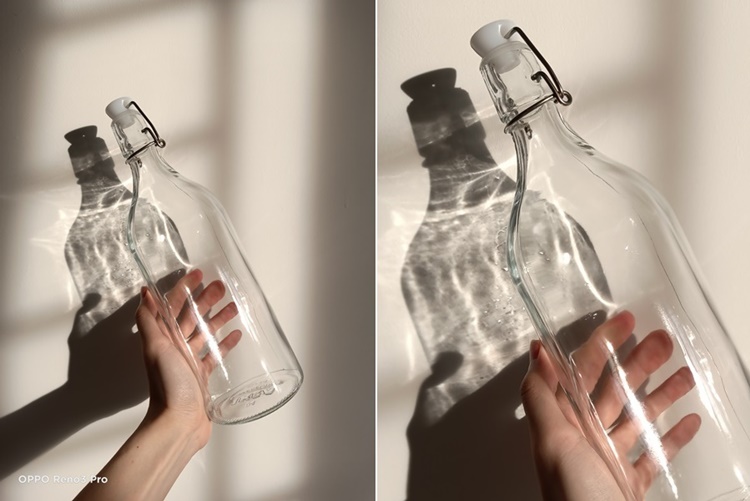 You can even see some skin details on the hand there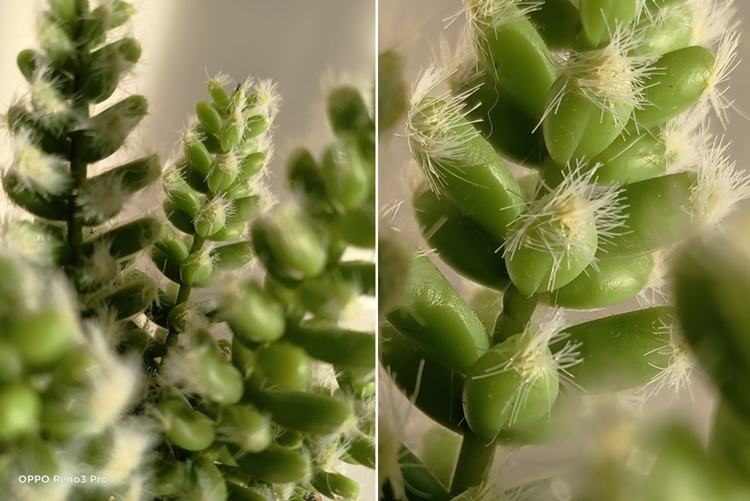 Another 108MP Image Mode shot
Ultra Dark Mode - Who needs a flashlight?
Next up, the Ultra Dark Mode is a camera mode used for taking photos in extreme low-light conditions. Yes, we know plenty of smartphones nowadays that have this feature and thankfully this is not another gimmick by OPPO.
As the name suggests, this camera mode can indeed do wonders in total darkness even without the use of a flashlight. On paper, we think it's possible to take some astrophotography shots at night but we just didn't have the chance to do that yet. Anyway, see the photos below for yourself.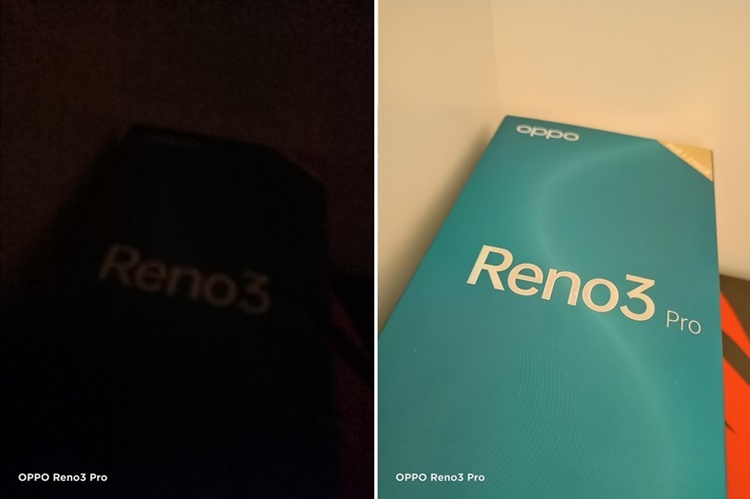 Before and after using Ultra Dark Mode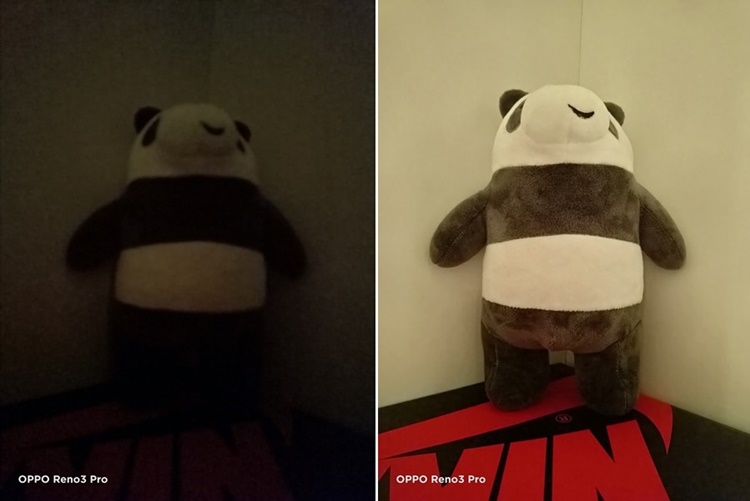 No flashlight needed here, you have to take our word for it
Selfie Mode (in the dark)
Having a good selfie shot is pretty important to most smartphone consumers. To be honest, having a 44MP front camera is a bit overkill but if OPPO can integrate it, there's no reason for them not to hold back. It's also the first time they equipped the front camera with a new Ultra Night Selfie Mode and this just makes taking a selfie convenient.
By combining the camera software AI algorithms, HDR and multi-frame noise reduction functions, the front camera is able to capture precise details of the subject's face without overexposing the brightness too much. Even if you are in complete darkness, the front camera can still take a well-lit selfie shot without the flash!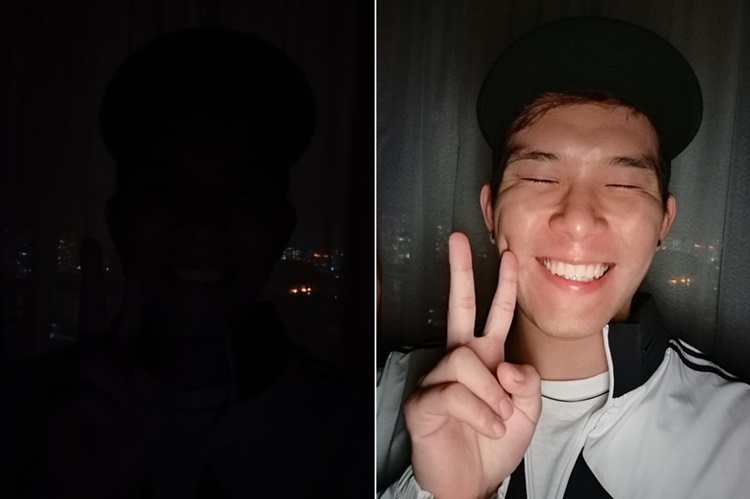 A selfie in the dark (left) and one with Ultra Night Selfie Mode (right)
A tutorial on how to turn on Ultra Night Selfie Mode
Pretty good 20x zoom quality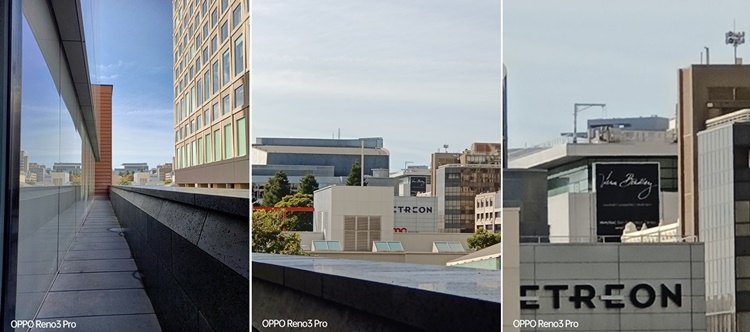 (L-R) 1x, 5x hybrid zoom and 20x digital zoom in

In addition to the camera arsenal, the 13MP telephoto lens is also capable of zooming up to 20x digitally. The camera software separates five different zoom modes - 1x, 2x, 5x (hybrid), 10x, and 20x (digital) and with this, you can switch the zoom flexibly anywhere from indoors to outdoors. Personally, I think the 10x is already pretty good, and 20x is more than enough.
Other features - Go Ultra Steady Video Pro, 90Hz curved screen and Super flash-charge
Moving away from the photography section, the Reno 3 Pro also possesses an anti-shaking video recording feature. This Ultra Steady Video Pro offers a fusion of OIS (optical image stabilization) and EIS (electronic image stabilization) for your video recording adventures. As the name suggests, this feature can accurately sense the camera's direction and eliminate the vibration along with it.
Do keep in mind that this has nothing to do with SOLOOP, which is a default video editor pre-installed on the phone so you don't need to download another. So whether if it's a casual video recording to shooting a short film, SOLOOP is ready at your disposal.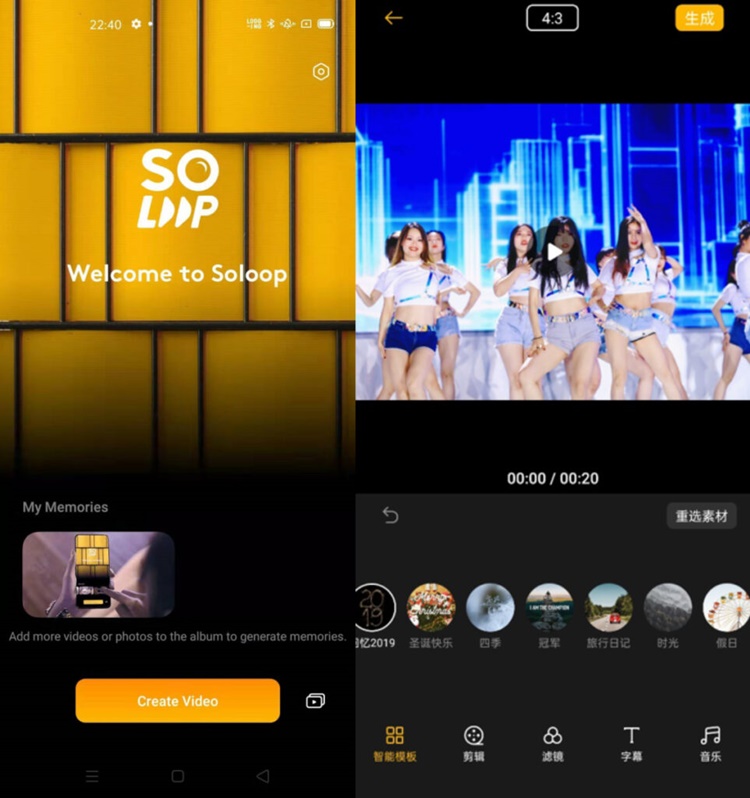 SOLOOP video editor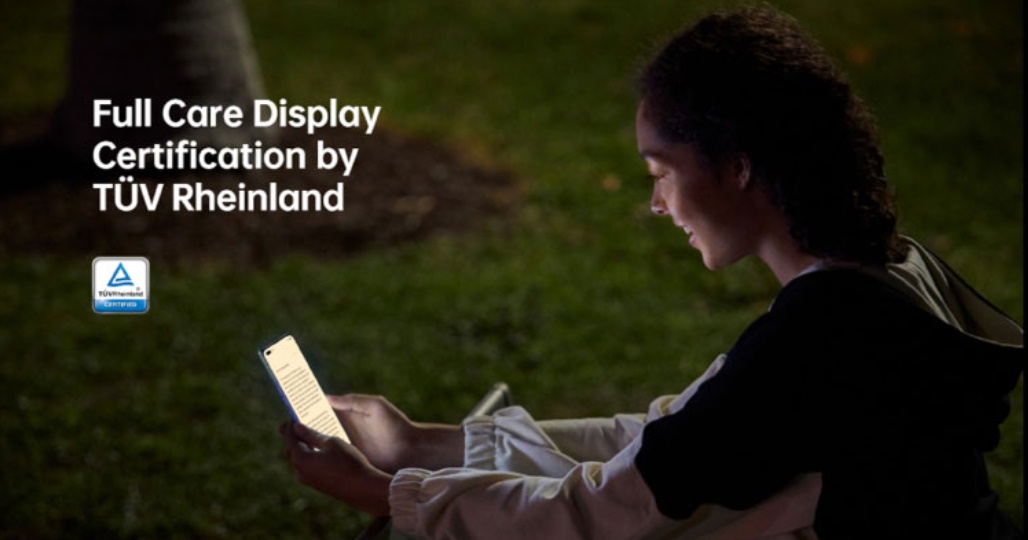 TÜV Rheinland certified
It's also worth mentioning that the Reno 3 Pro's display is pretty awesome as well. Measuring 6.4-inches, the Super AMOLED display supports 90Hz refresh rate and 180Hz touch sampling rate, alongside 800 nits brightness (1100 nits peak brightness), P3 Wide colour gamut and HDR 10+ certified. In order words, all the photos and videos you take will look absolutely stunning on the phone.
To add on, the Reno 3 series have passed the TÜV Rheinland certification meaning that you won't damage your eyesight that much in the long run. Thanks to the low blue light screen filter technology, you can also have fun binge-watching your favourite TV shows anytime with Dolby Atmos stereo speakers for entertainment.
The battery is also another factor to consider when taking all the photos and videos on the Reno 3 series. After all, what good is a phone if the battery runs out fast? Equipped with a 4025mAh battery, there's also the trademark 30W VOOC fash-charging technology 4.0 to help you fully charge up to 100% within less than an hour. Don't need to worry about damaging the battery as well, since the battery also passed the TÜV Rheinland for safe charging usage.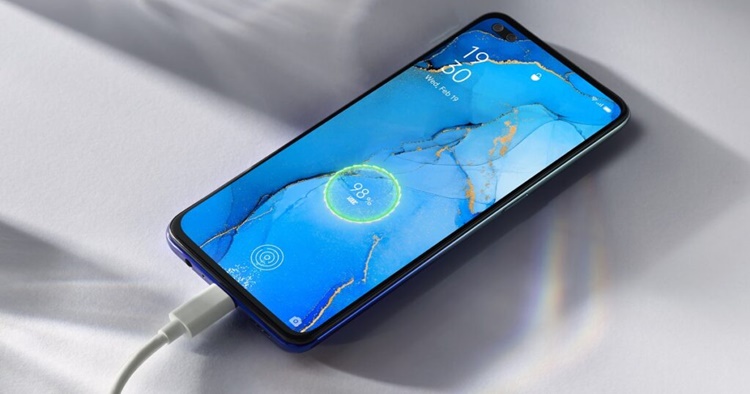 The 30W VOOC fast-charging technology can also charge up to 50% within 20 minutes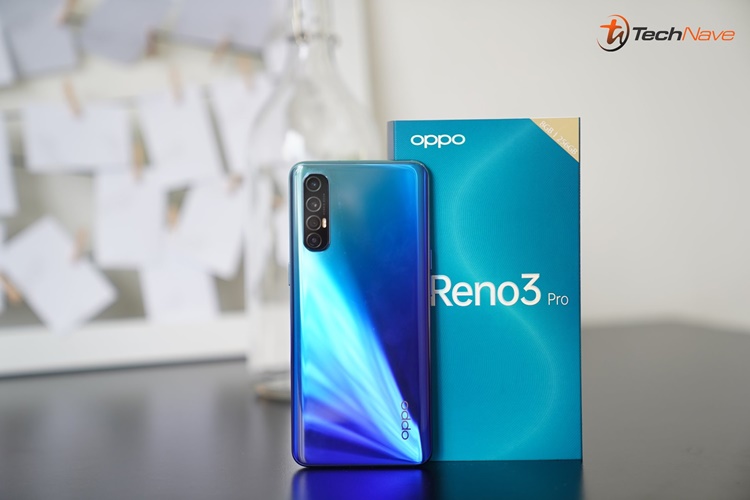 The OPPO Reno 3 Pro may have flown under the radar for many people since it sports a MediaTek Helio P90 chipset, but that doesn't stop the phone from producing good photo samples. As you can see from the photos above, the 108MP Image Mode is most impressive and I daresay that it might perform even better than some flagship's 108MP main camera. The Ultra Dark Mode also left a good impression and selfie lovers will probably have no problem with the front camera at all. All in all, can't really complain much about these 3 camera modes!
But what do you think of the OPPO Reno 3 series' photo samples and features? If this is what you're looking for, you can either get the Reno 3 or Reno 3 Pro which is priced at RM1699 and RM2399 respectively. You can visit the nearest authorized store or OPPO Concept Store, or purchase it online on their shop at Lazada and Shopee right here. Also, let us know what you think of the phone in comments below and stay tuned for more tech articles at TechNave.com.