OPPO Reno 6 5G review - Good looking phone with a great camera, but it has room for improvement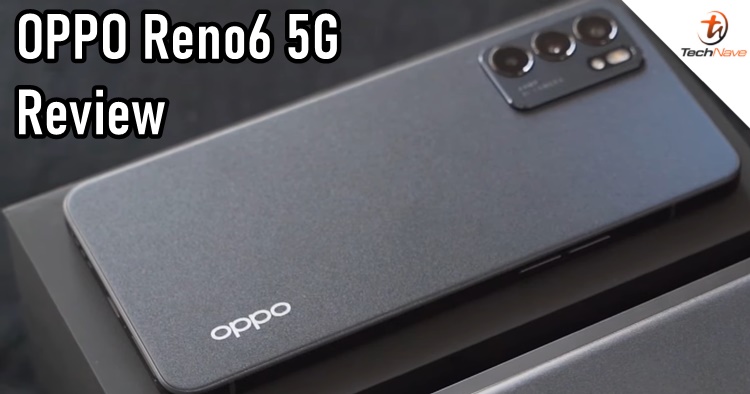 For the longest time, the OPPO Reno series has been a popular mid-to-high-end series in Malaysia for the younger generation. So, how did the consumers perceive the OPPO Reno 6 5G? Well, if you need an opinion then let us tell you all about it.
At RM2399, this price tag may seem a bit expensive, but it's for good reasons. Without beating around the bush too much, we will take a deeper look at its design, functionalities and performance to see if it's worth having or not. This is the review of the OPPO Reno 6 5G.
Design - Good first impression
One of the best aspects of the OPPO Reno 6 5G is its design. Unlike other Android phone manufacturers obsessed with curved sides, this phone comes with flat sides and curved corners that mimic the current iPhone 12 series. People may think that there's a lack of creativity. But nowadays, every brand is just copying each other anyway. At the very least, this phone gives Android users a different experience.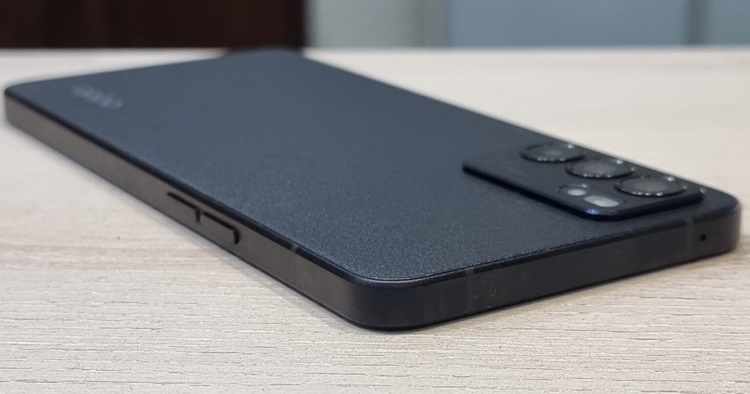 Our review unit was black, but it looks great in blue and aurora too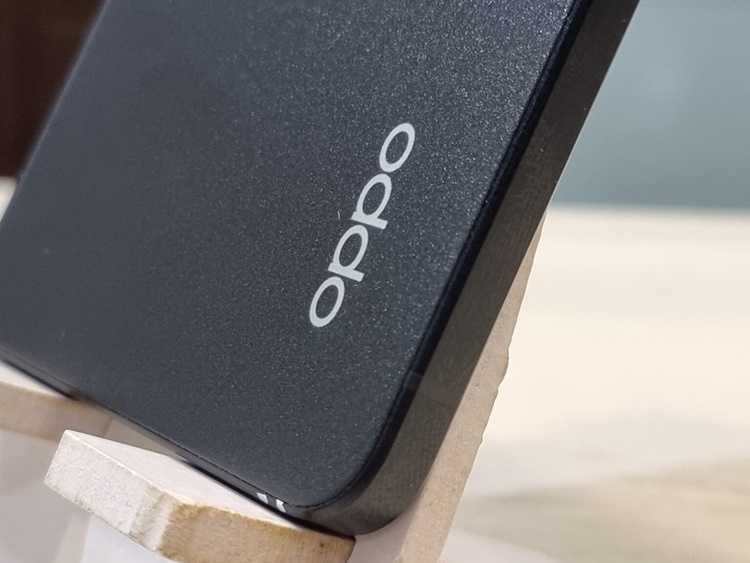 A closer look at the back coating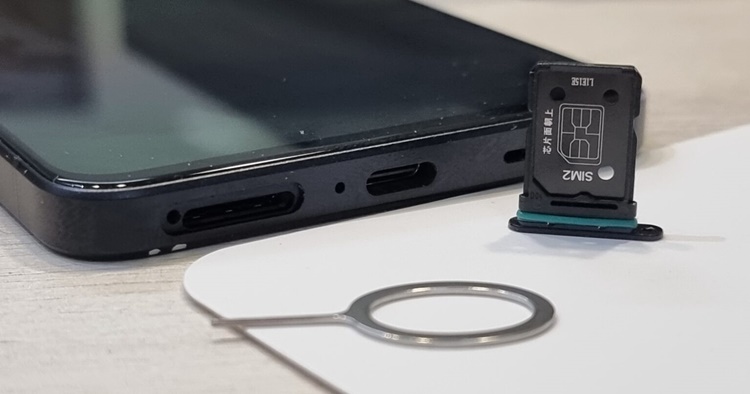 A dual SIM card slot and no 3.5mm audio jack. There's also a single mono speaker grille that's easily blocked when you're gaming, something that can be quite annoying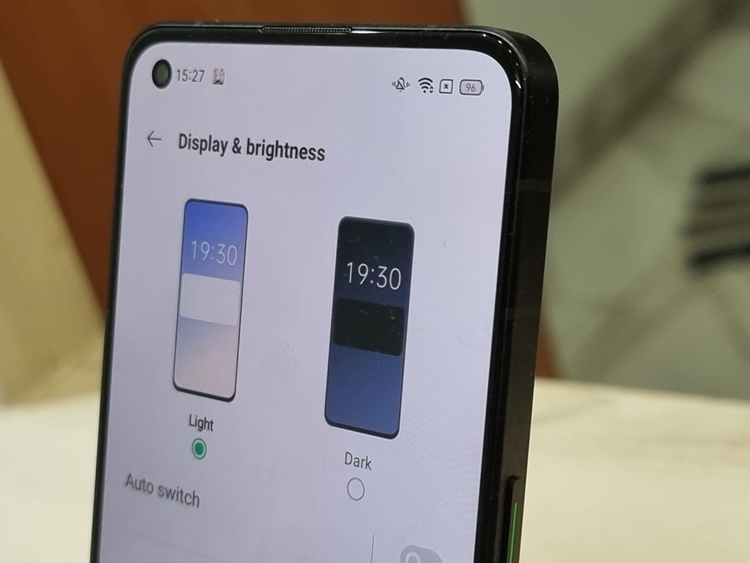 The front display with clean borders around
Since there's no curved screen, the borders around the phone provide enough space for our fingers and prevent the issue of touching the display by mistake. However, there is a tiny problem - the paint coating on the borders may actually wear off. According to our writer from the TechNave Chinese team, the paint quality isn't that good. The solution? Put on a protective case (haha).
Tech specs and features - A mid-range phone with some perks
Here is the list of tech specs of the OPPO Reno 6 5G: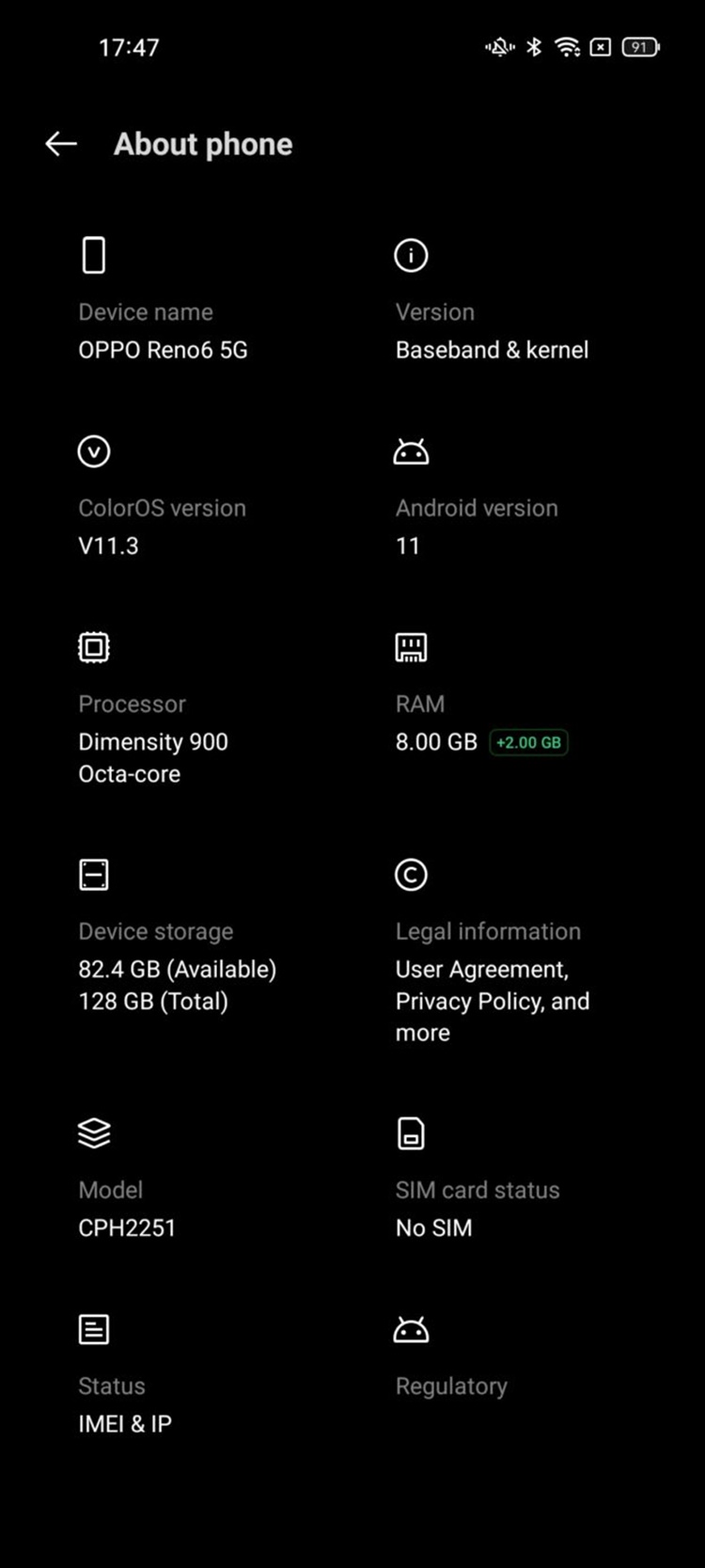 Mediatek Dimensity 900 5G chipset
8GB of RAM (+ up to 5GB of virtual RAM expansion)
128GB of internal storage
6.43-inch AMOLED display (90Hz refresh rate, FHD+)
Triple rear camera - 64MP Master camera + 8MP (ultrawide) + 2MP (macro)
Front camera - 32MP
Features SoLoop Template, Movie Professional Recording, in-display fingerprint sensor, 65W Super VOOC 2.0 flash charge
Supports 5G, Wi-Fi 802.11 a/b/g/n/ac/6, Bluetooth 5.2, USB Type-C 3.1, NFC connection
4300mAh battery
ColorOS 11.3 based on Android 11
As mentioned, the Reno 6 5G is a mid-range phone using the Dimensity 900 5G chipset. It's backed up by a respectable 8GB of RAM and 128GB of storage, as well as extra RAM via virtual RAM expansion. While it's cool to see this feature on the Reno 6 5G, it honestly doesn't impact overall performance by that much.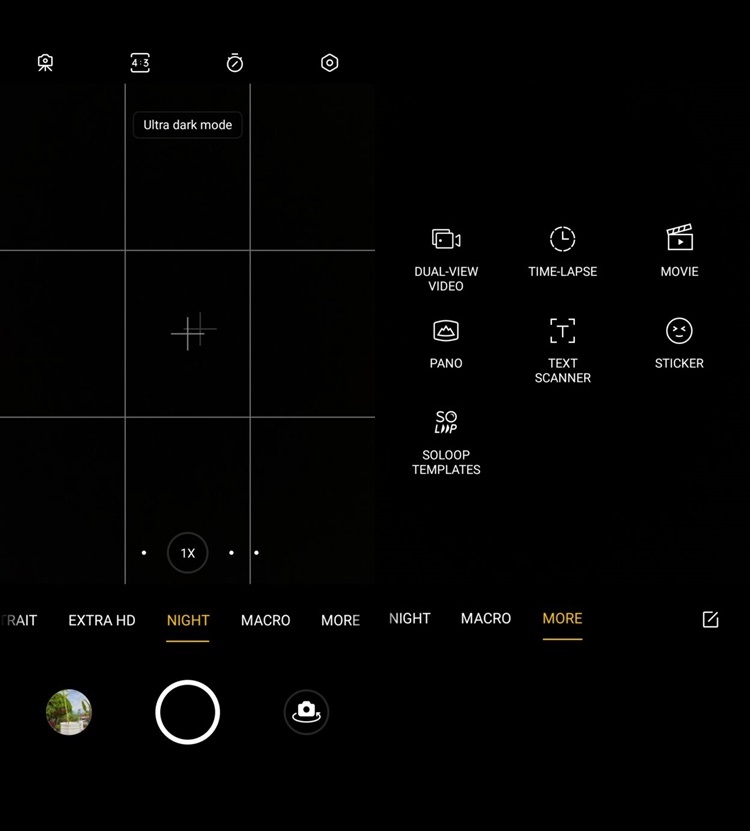 Camera UI
For your info, virtual RAM expansion allows a device to store more data on standby. It's useful for apps that don't need to be that fast, such as web browsers. In other words, this feature doesn't work to improve the performance of apps like mobile games. Although the Reno 6 5G offers up to 5GB of virtual RAM, you only need 2GB most of the time.
Speaking of mobile gaming, the Reno 6 5G has a Game Assistant app. By now, most mobile gamers should be familiar with this type of system. Like any other mobile game assistant, it offers a performance mode, "do not disturb" mode, and an exclusive feature called the vibration enhancement mode. According to OPPO, this feature allows you to use accurate vibration feedback when playing. Unfortunately, our writer didn't test it, as it only supports League of Legends: Wild Rift and PUBG Mobile.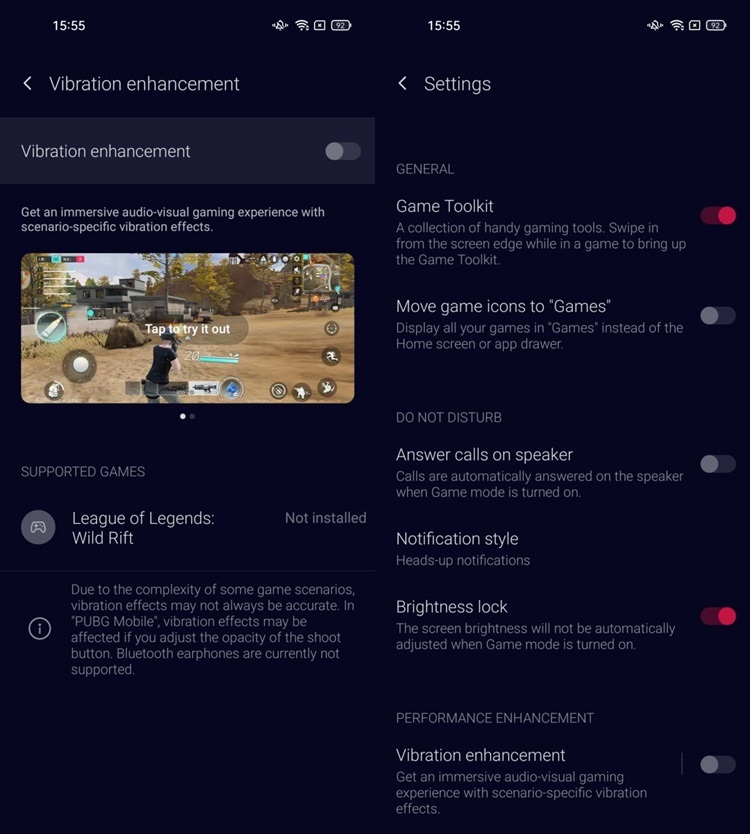 We didn't try out the Vibration Enhancement mode, but here's an explanation of what it does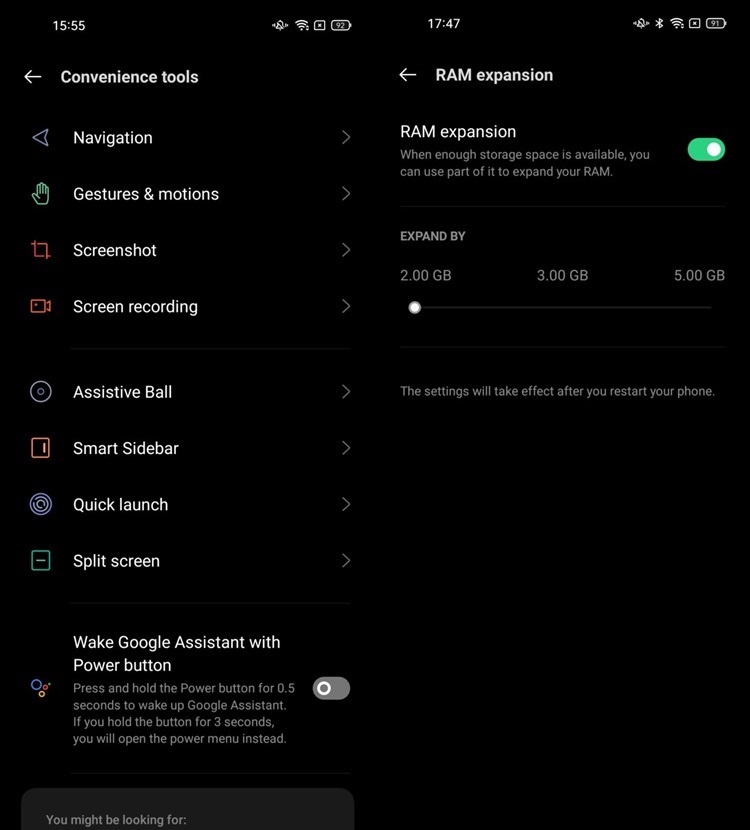 Convenience tools (left) and RAM expansion (right)
Next, let's talk about the OS. The latest ColorOS version on the Reno 6 5G is V11.3. OPPO has been working hard on introducing new features like the Convenience Tools, Game Assistant, and Virtual RAM Extension that we just mentioned. In Convenience Tools, there are features such as navigation key design, gesture swipe, Smart Sidebar, fingerprint Quick Launch, and so on for you to customise.
Performance - Great camera performance as expected
In terms of performance, the Reno 6 5G is good enough to meet basic needs. But what about mobile gaming? Well, in Call of Duty: Mobile, you can only configure the settings to give you the highest frame rate or graphics quality. While not being able to max out both is kind of a bummer, the gaming experience is still decent. On the other hand, Genshin Impact can run its max settings at 60FPS. While the gaming experience is good, its chipset processing speed is not fast enough when launching the game.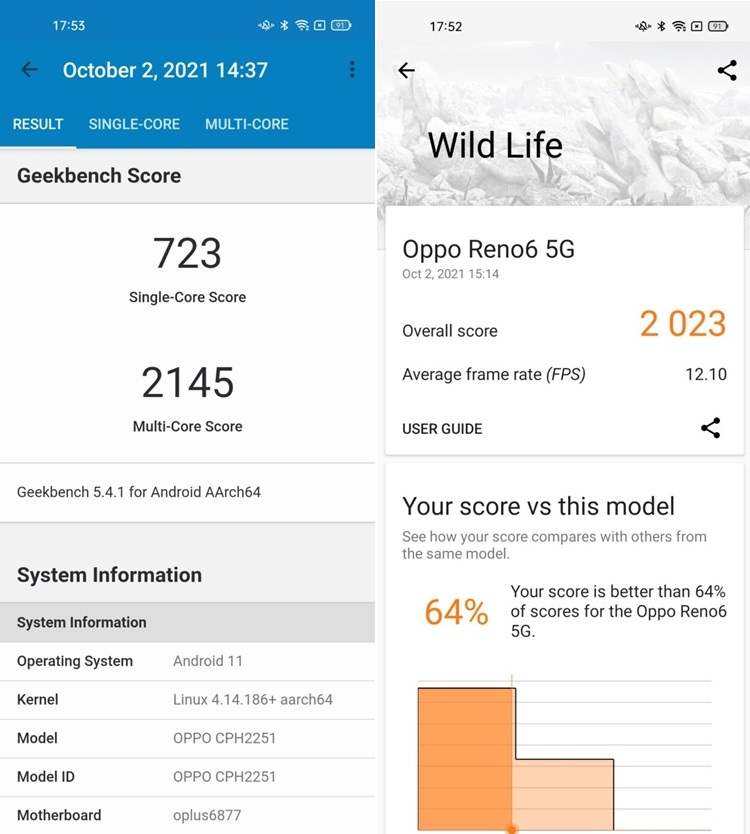 Geekbench 5 score (left) and 3DMark score (right)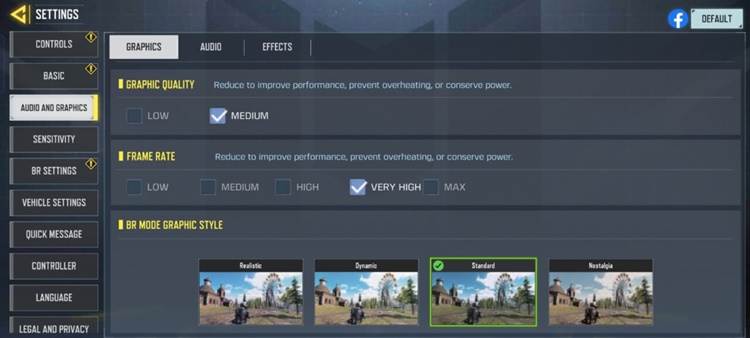 This is the max settings you can go in COD Mobile
Genshin Impact looks great on this phone
Like most phones, the Reno 6 5G can get warm after 30 minutes of mobile gaming. But if you're taking it for a photo session, the phone can heat up very quickly. On the flip side, its 4300mAh battery is quite long-lasting. If you don't play games or take photos, the phone can last up to two days. Charging up is sweet too. Thanks to the SuperVOOC 2.0 65W flash charge technology, it only takes slightly over an hour to fully charge.
While the Reno 6 5G may heat up when taking photos, photography is also its main strength. Be it daylight or night, the phone can handle various scenarios that you can think of. It even supports up to 4K 30FPS video recording. With SoLoop, you can even shoot different types of photography styles. Check out the photos below!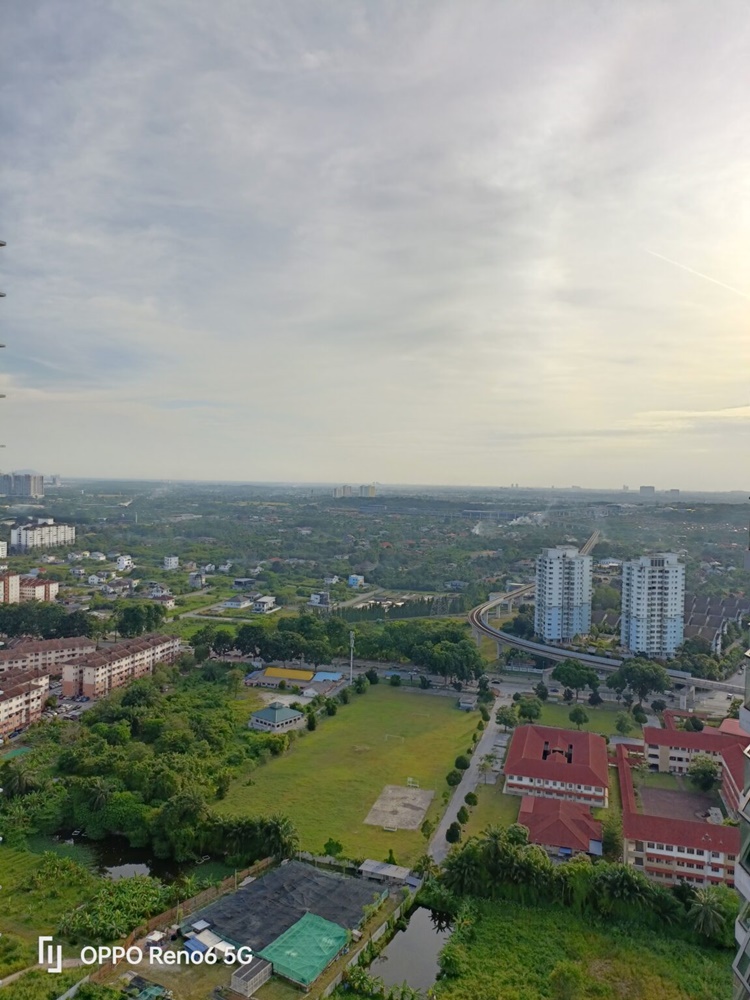 Auto shot using the 64MP master camera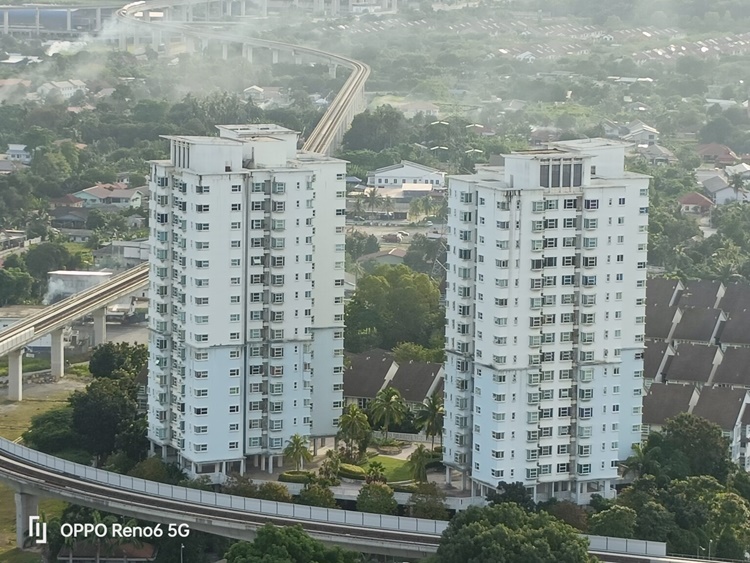 The two buildings are still quite clear after zooming in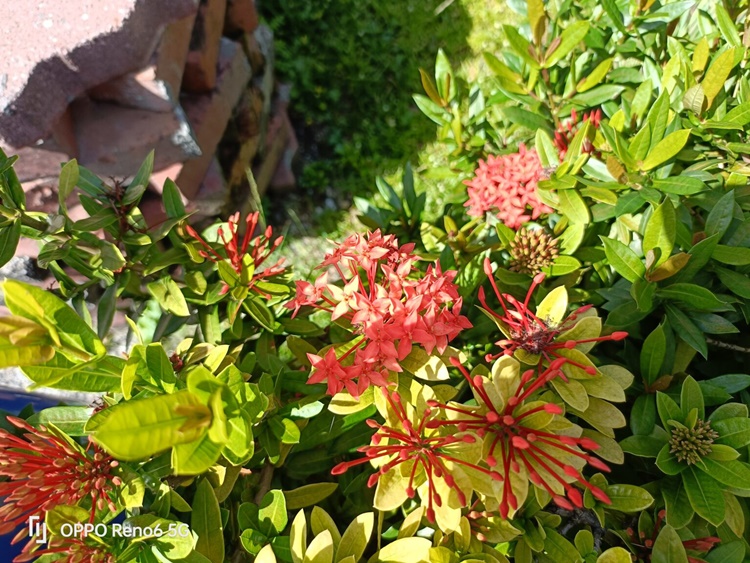 Colour concentration and contrast are good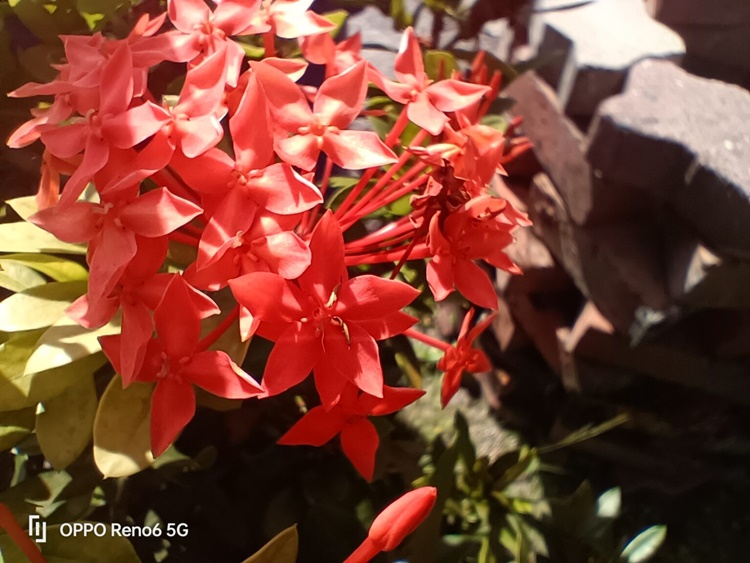 Macro mode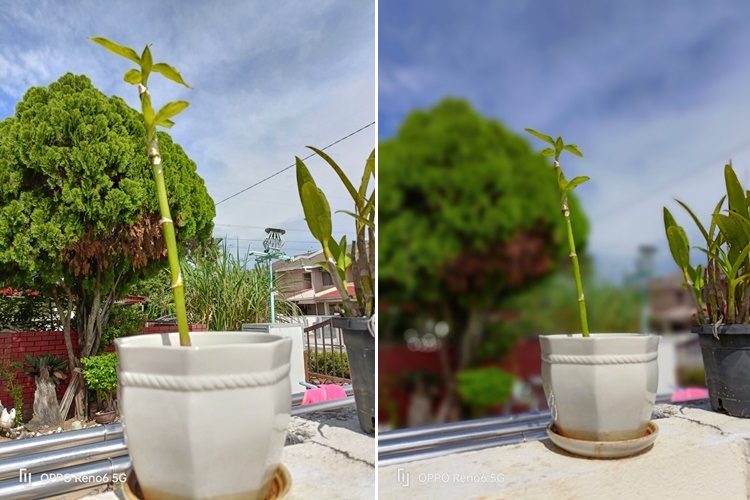 Before and after using portrait mode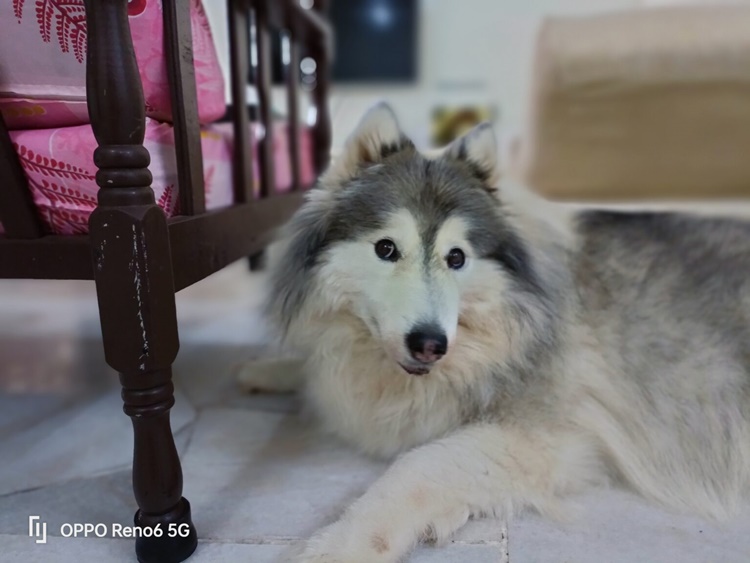 Portrait mode photo of doggo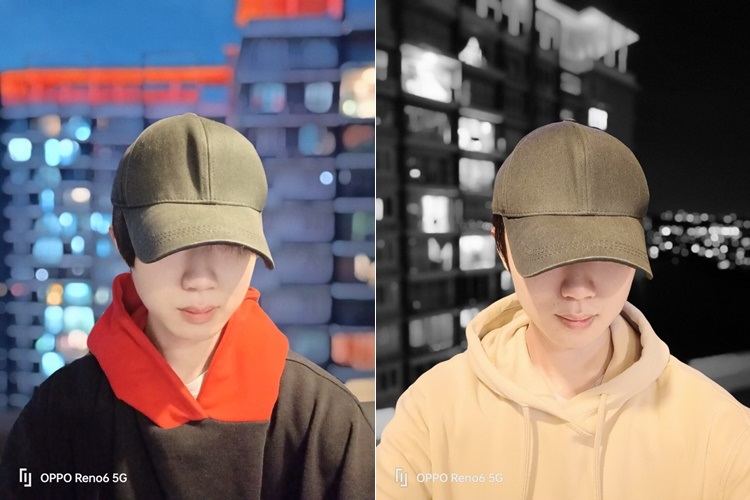 You can really try out different kinds of portrait modes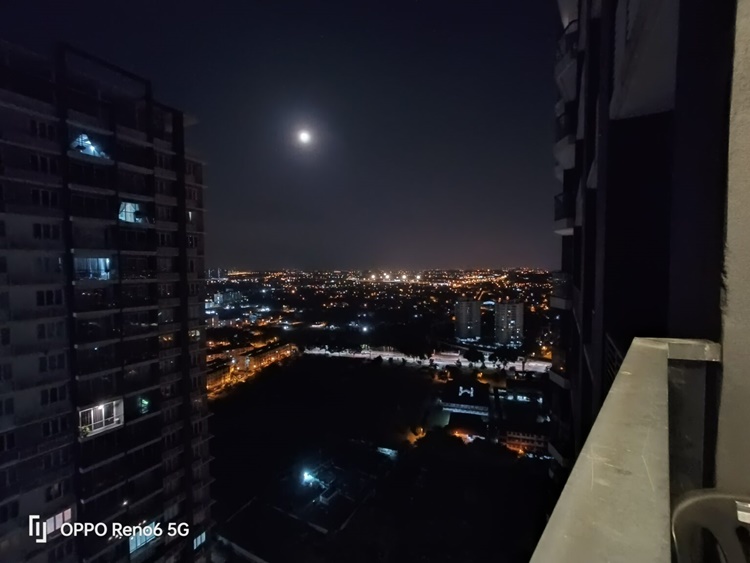 Night shot mode
Before we end, we also want to talk about its connectivity performance. Overall, we had no problems in this area and enjoyed a stable and fast connection. However, since there are no 5G spots to test the phone's 5G connectivity, we can't comment about it. Hopefully, the phone's 5G connectivity feature can shine when 5G is rolled out across Malaysia.
Conclusion - Good phone but the price is hard to justify
Overall, the Reno 6 5G is a pretty good phone. Its best qualities are the camera performance, good looking design, excellent battery life, and decent mobile gaming performance. However, it has some shortcomings, including the mono speaker and the lack of a 3.5mm headphone jack.
Is its price tag justified? Well, that depends - if you're just getting it for the design, form factor, and camera performance, then we think it's worth it. But because most Malaysians are price-sensitive, the Reno 6 5G has a tough time against other phones using a Snapdragon 778 5G chipset with a lower price tag. This includes the Xiaomi 11 Lite 5G NE (RM1199), realme GT Master Edition (RM1499), and the Samsung Galaxy A52s 5G (RM1899).
But what do you think? Do you agree with our review and know anyone using an OPPO Reno 6 5G? Let us know in the comments below, and do stay tuned for more tech gadget reviews at TechNave.com.
Oppo Reno 6 5G Specs & Price >