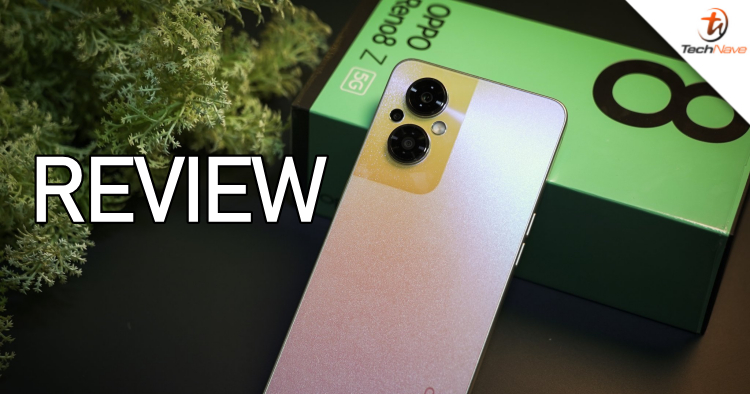 Last July, OPPO Malaysia added a new member to the OPPO Reno8 series with the OPPO Reno8 Z 5G. However, the OPPO Reno8 Z 5G is almost the same as the OPPO Reno7 Z 5G. So, to those who currently own the Reno7 Z 5G phone, it's rather difficult to recommend an upgrade to this phone. To those who don't, the OPPO Reno8 Z 5G offers expanded storage of 256GB compared to the 128GB in the Reno7 Z 5G. Check it out in our review below.
Design – Almost identical to its predecessor!
In terms of design, the OPPO Reno8 Z 5G looks identical to the OPPO Reno7 Z, measuring 159.9 x 73.2 x 7.7 mm and weighing 181 grams. The OPPO Reno8 Z 5G also has a flat back and sides, which still gives it a fairly premium look and feel.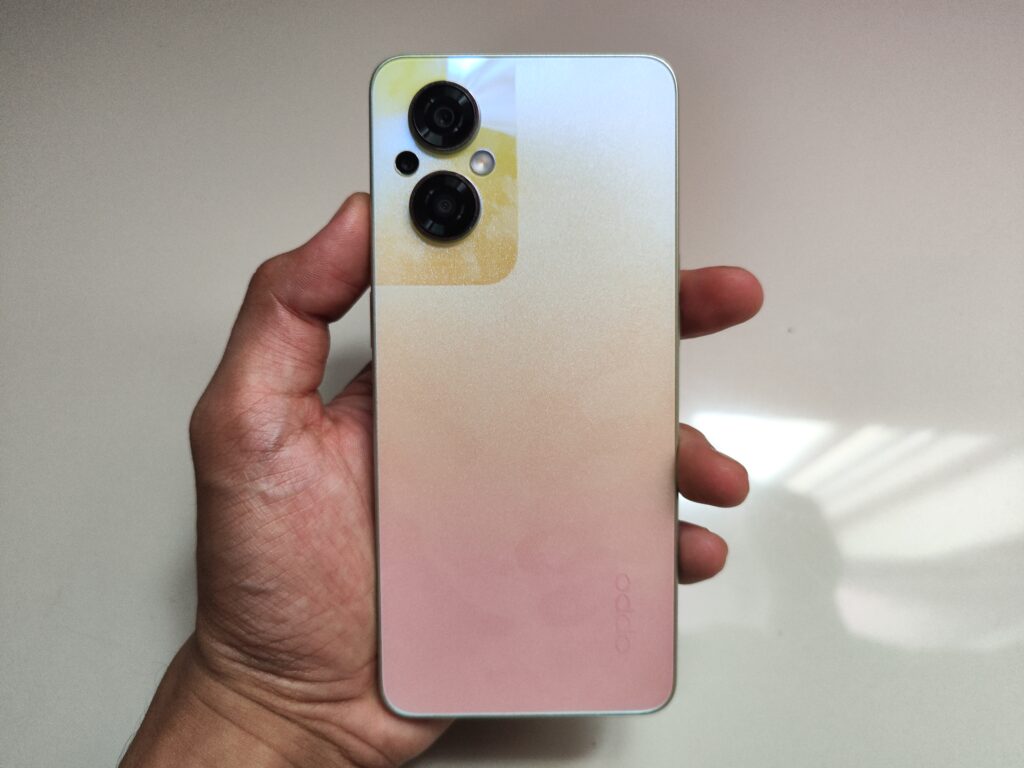 The back of the OPPO Reno8 Z 5G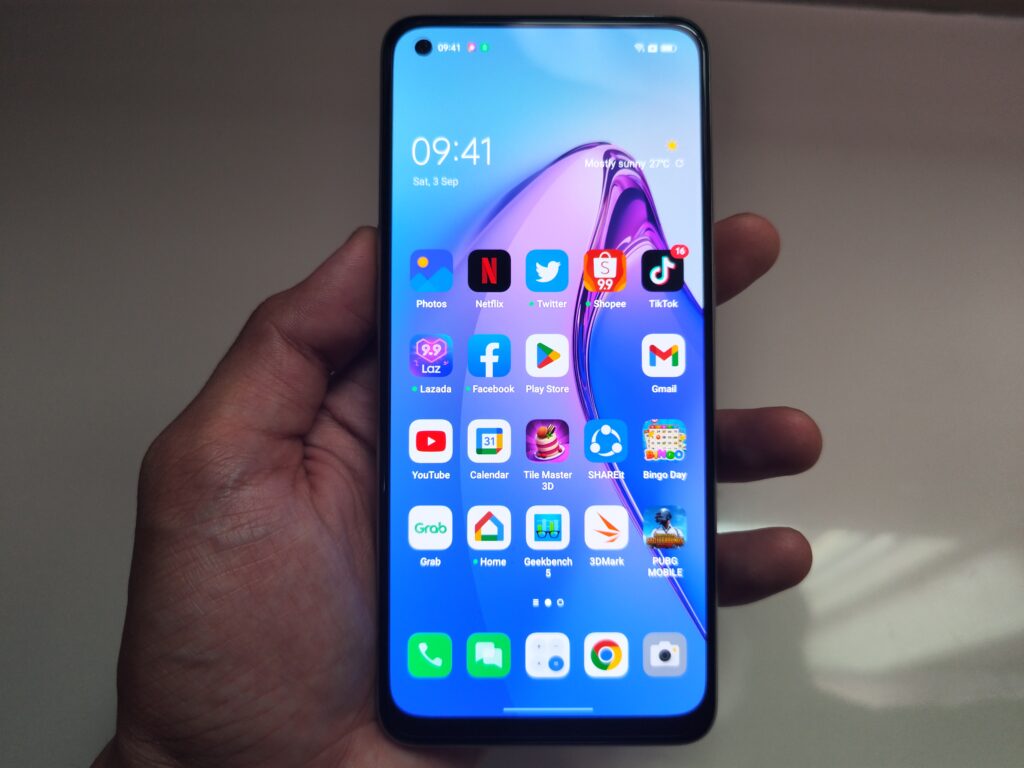 The 6.43-inch AMOLED screen
Our OPPO Reno8 Z 5G device was in Dawnlight Gold which is a better choice than black because of the changing rainbow effect on the back when the phone is moved at various angles. However, if you want something more elegant, you can't go wrong with the Starlight Black colour.
Although it is rather shiny on the back, the finish is actually matte. It's a little strange to be honest, considering the rainbow-like shimmers and matte finish are not features we usually see together, but they still look praiseworthy. The only difference in terms of physical appearance compared to the OPPO Reno7 Z is that the camera part is slightly larger and has a glossy finish.
The rear camera setup consists of a wide-angle main camera, a macro camera on the bottom and a depth sensor and LED flash located between the main and macro cameras. As you can see, there are two large lenses, which are the main and macro cameras resulting in a slight camera hump. I suggest you put on a case to protect the lens as it may scratch easily due to this design.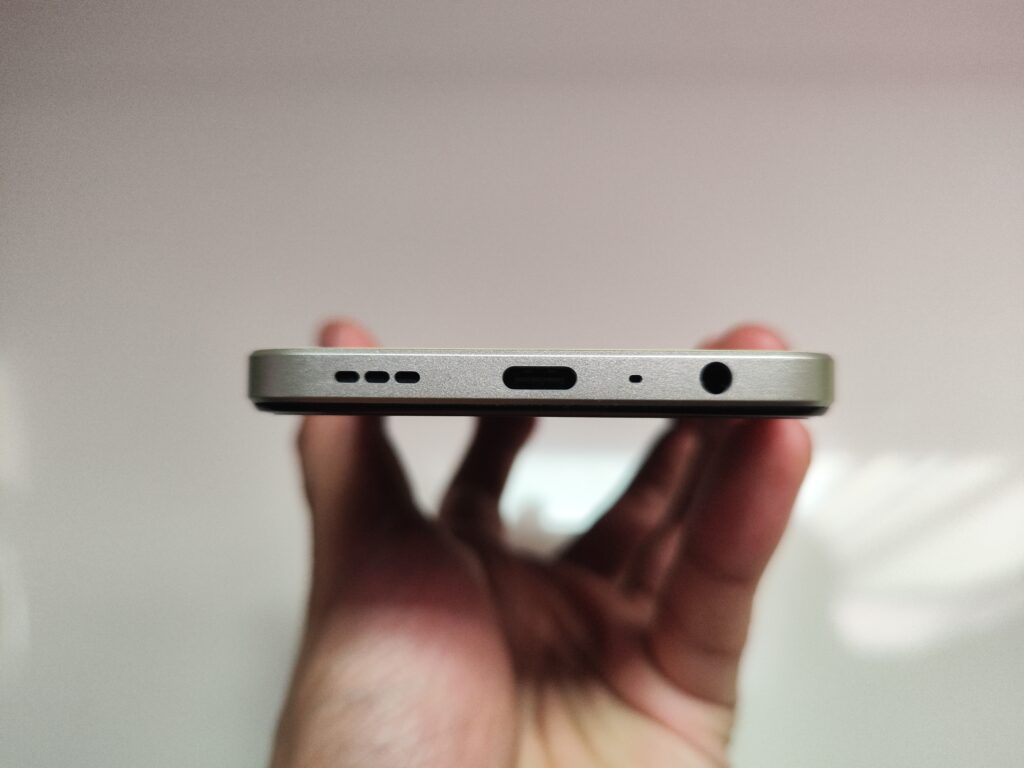 On the bottom, there's a USB Type C port, speaker and 3.5mm audio jack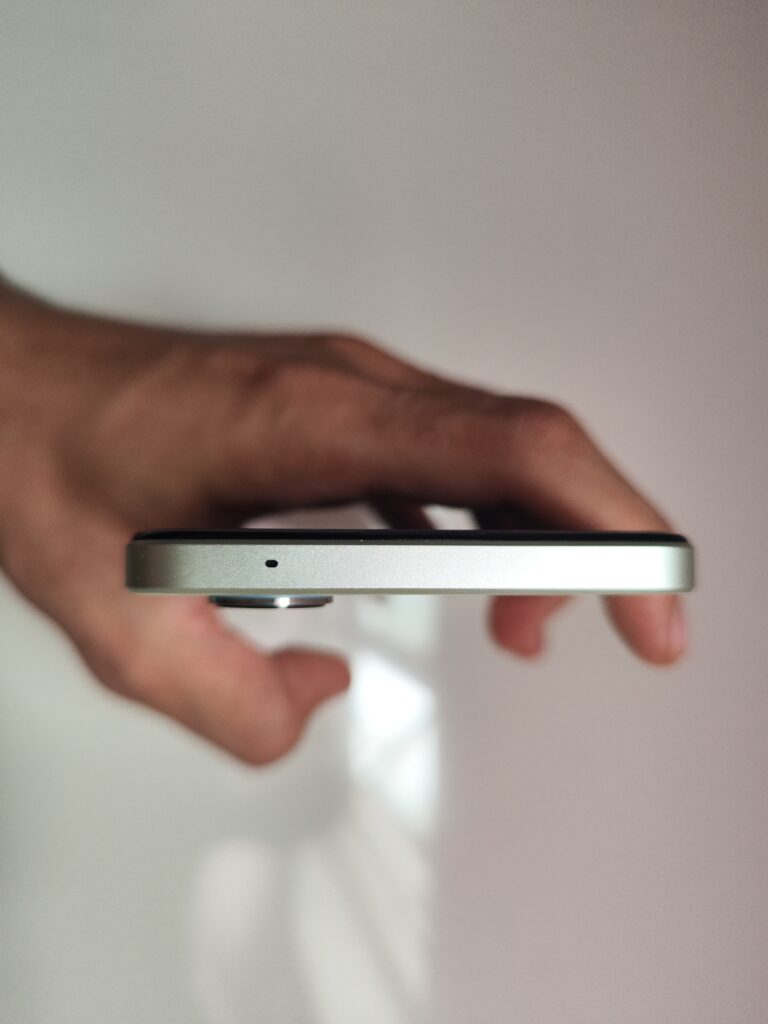 The top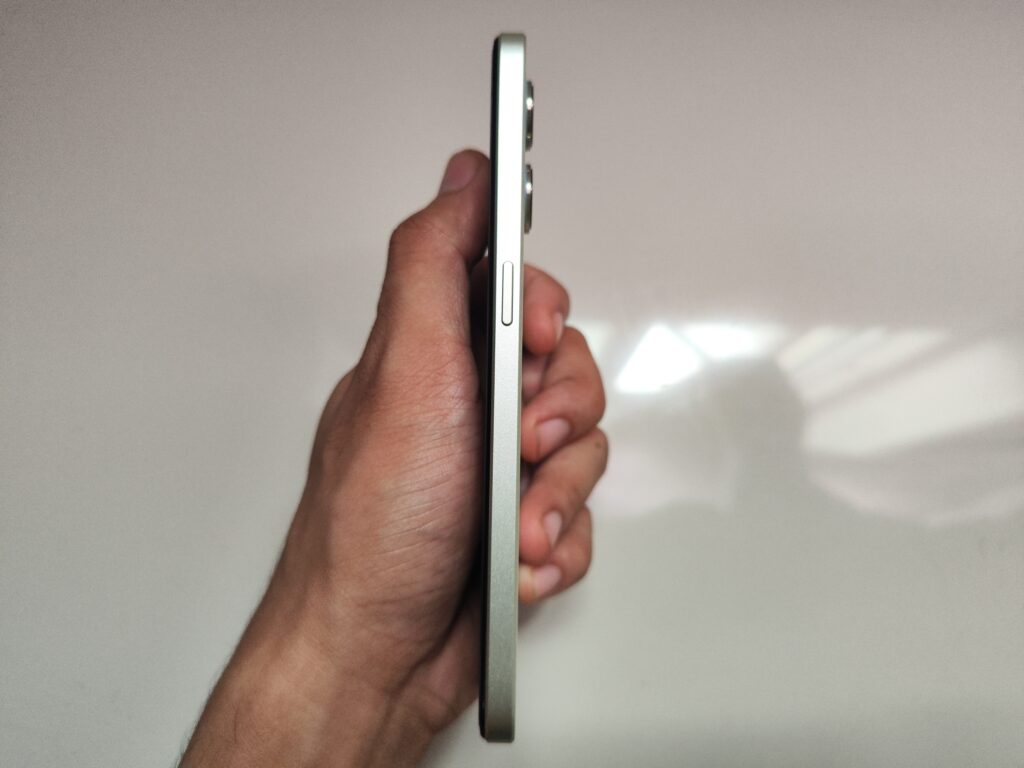 The power button is on the right side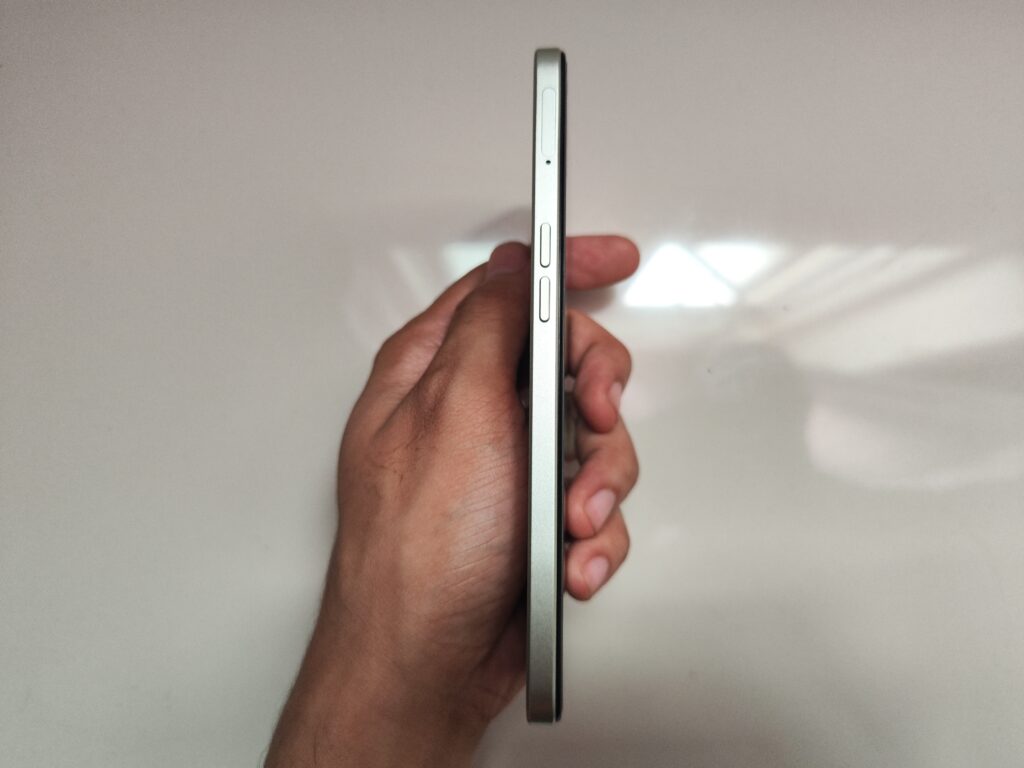 The volume buttons and the SIM tray are on the left side
On the left side of the OPPO Reno8 Z 5G, there are the volume buttons and SIM tray, while on the right side there is the power button. At the bottom is a 3.5mm audio jack, a USB-C port and a speaker.
Tech specs and Features – Increased storage to 256GB
Here are the complete specifications for the OPPO Reno8 Z 5G:
AMOLED 6.43 inches, 1080×2400 pixels, 60Hz refresh rate, 600nits brightness
Qualcomm Snapdragon 695 5G chipset
LPDDR4x RAM 8GB, RAM expansion up to 5GB
256GB UFS 2.2 storage
64MP main camera + 2MP macro camera + 2MP depth sensor
16MP selfie camera
4500mAh
SuperVOOC 33W fast charging
Colour – Starlight Black & Dawnlight Gold
Under-display optical fingerprint scanner
Dimensions – 159.9 x 73.2 x 7.5 mm, Weight – 181g
Price: RM1799
The device is powered by a Qualcomm Snapdragon 695 chipset paired with 8GB of LPDDR4x RAM. Like other OPPO devices, the Reno8 Z 5G supports virtual RAM expansion of up to 5GB RAM and 256GB UFS 2.2 storage. The device uses a 6.43-inch AMOLED display with a 60Hz refresh rate and FHD+ resolution, as well as a 4500mAh battery that supports SUPERVOOC 33W fast charging.
In addition, the screen is also equipped with an optical fingerprint scanner in the display. Since it uses an AMOLED panel, the screen of this device can produce good colours and contrast. Contrast and sharpness are good, but they're not up to par with HDR10+ or QHD displays. In addition, when you use this phone under the sun you might find it a little difficult to see the display clearly.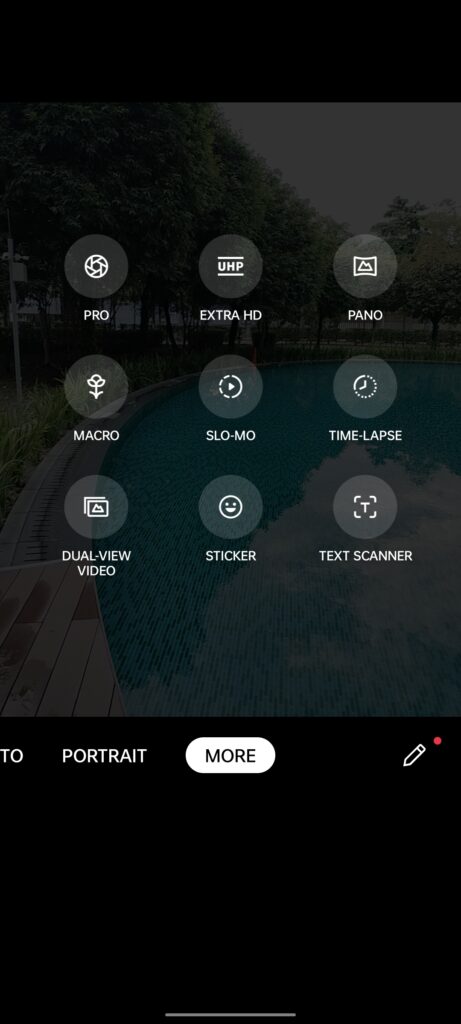 Camera modes
The OPPO Reno8 Z 5G has three cameras on its back with LED flash. The main camera is equipped with a 64MP sensor, a 2MP depth sensor and a 2MP macro camera. On the front, there is a 16MP selfie camera. In the camera app, you'll see various features like night mode, slow-mo, time-lapse, panorama and macro.
Portrait mode is also available on the selfie camera. If you want more manual control, Pro mode allows you to adjust shutter speed, aperture, ISO, white balance and exposure level. Video recording is standard at 720p or 1080p resolution.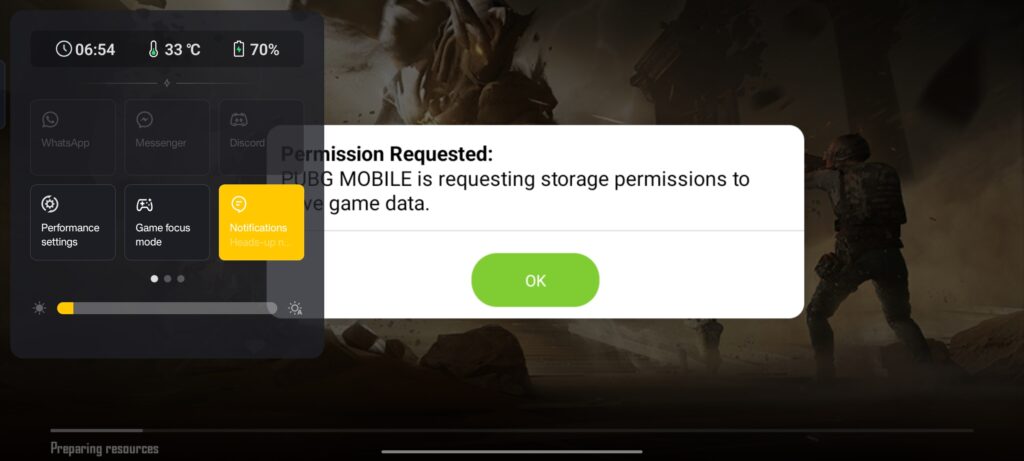 Sliding window for settings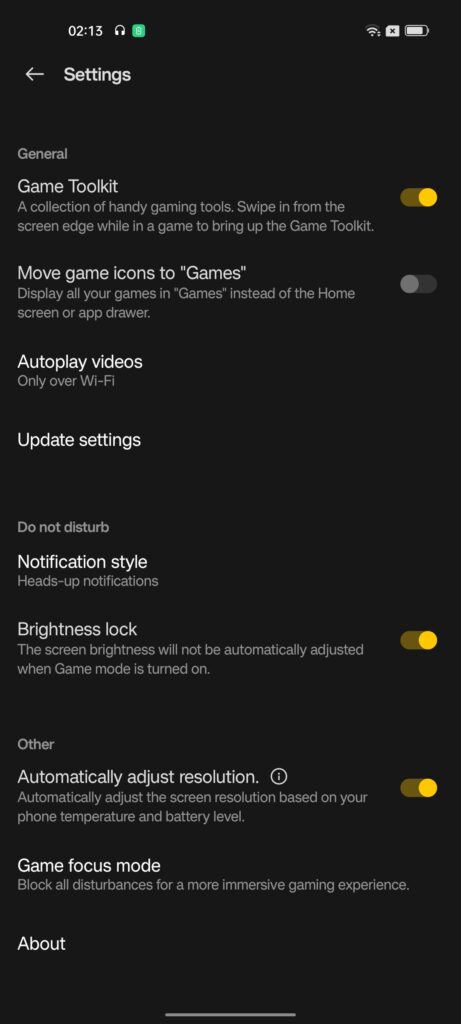 Game Toolkit Settings
The Game Toolkit offers various shortcuts you can access while in the game by opening up a window on the top left. With it, you can arrange shortcuts like Voice Changer and Orientation Lock to make more room for other apps.
However, the floating window only supports one application at a time. Other information displayed in the Game Toolkit includes time, phone temperature and battery percentage. You can also check the updated system status in real-time and move it around the screen. This feature ensures that all games are played smoothly and integrates the game toolbar when you are in the game.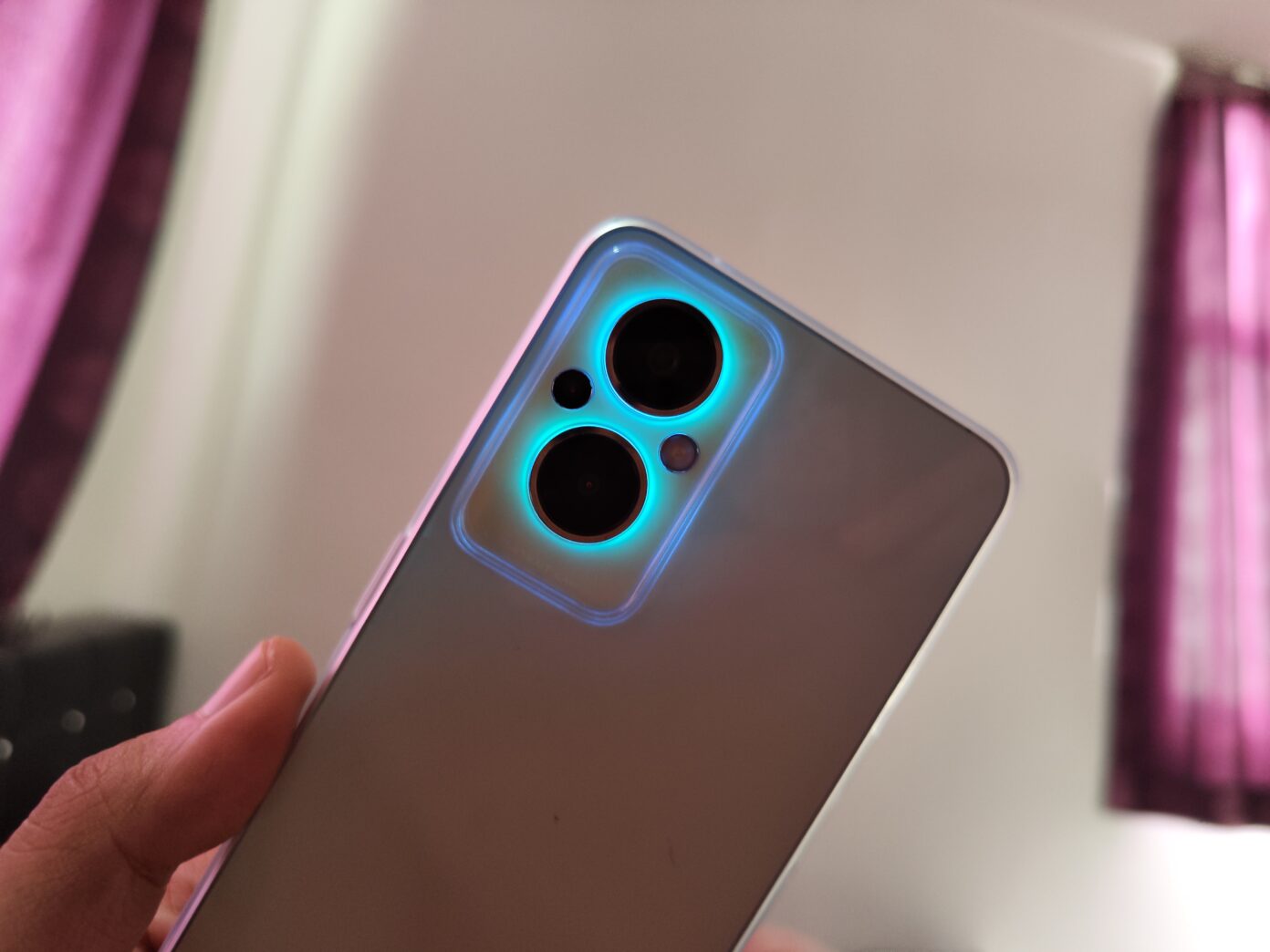 The Breathing Light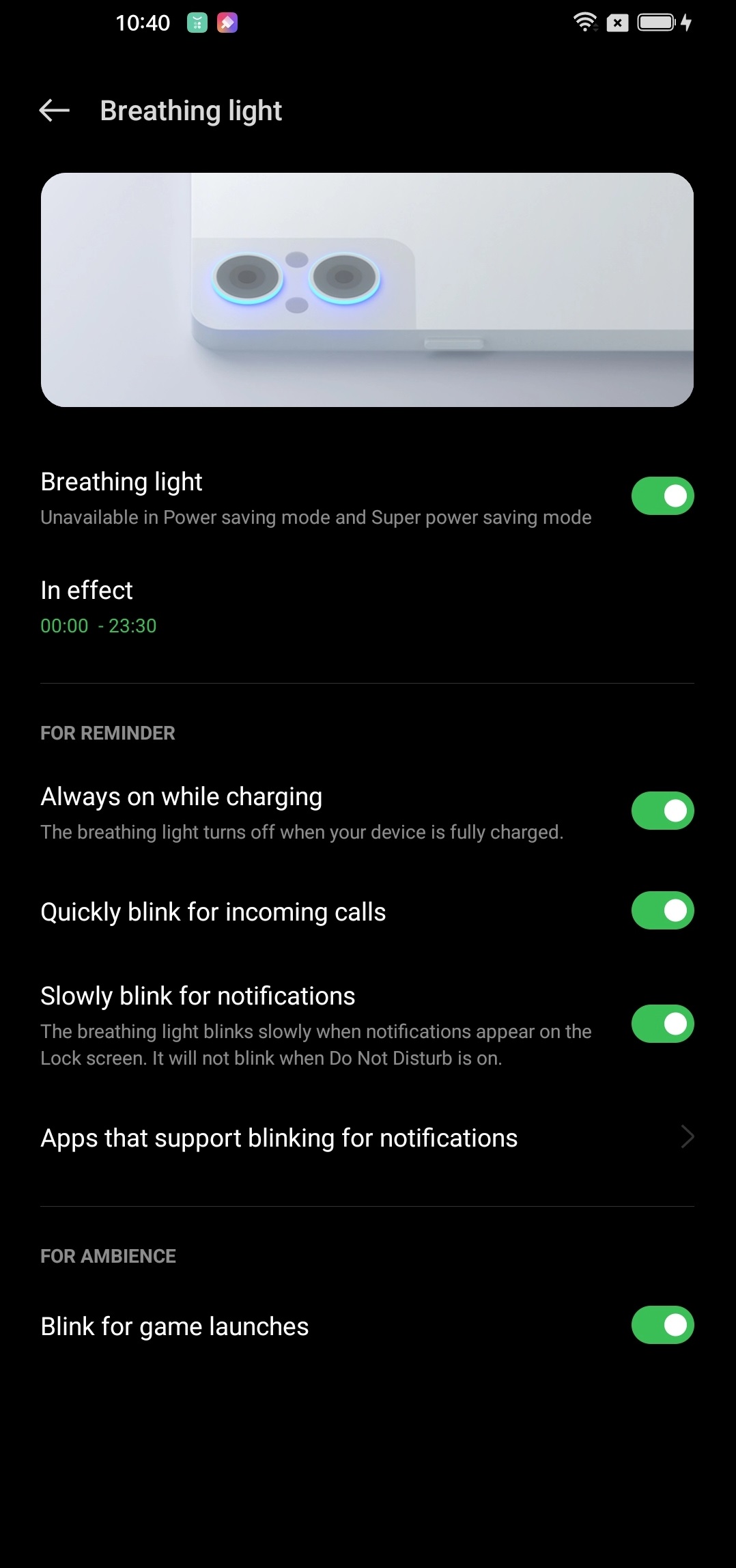 The Breathing Light settings
There are also other features like Breathing Light, which controls the light around the two cameras on the back. You can set it to light up when charging or receiving a phone call. There is also a Flexible window that allows you to have two applications or tabs open at the same time.
Another feature is the Games mode which allows you to block all notifications while playing games. It can open mobile games quickly. There are also pre-installed apps like Netflix, WhatsApp, Lazada and more. Bloatware on the device is not very useful, but you can uninstall most of the unnecessary apps.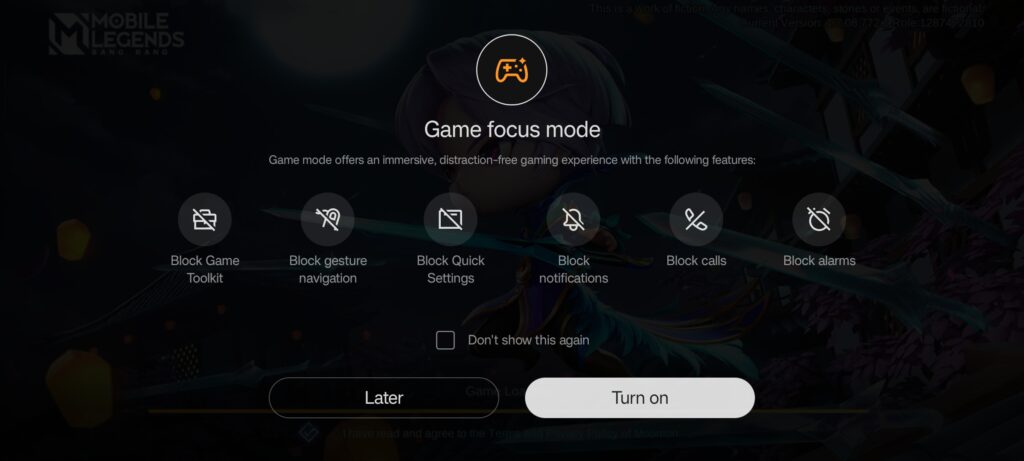 Game Focus mode
In this game toolbar, you can set the phone to maximise performance and avoid notifications. This is a very useful feature to have when you want to focus on the game and have the best performance at the same time.
Another interesting feature on the OPPO Reno8 Z 5G is the Air Gesture feature. It works by using your hand gestures in front of the camera without actually touching the phone to scroll a page. At the time of posting this review, this is only available on Facebook, YouTube and TikTok. In addition, it can also be used to put the phone in silent mode.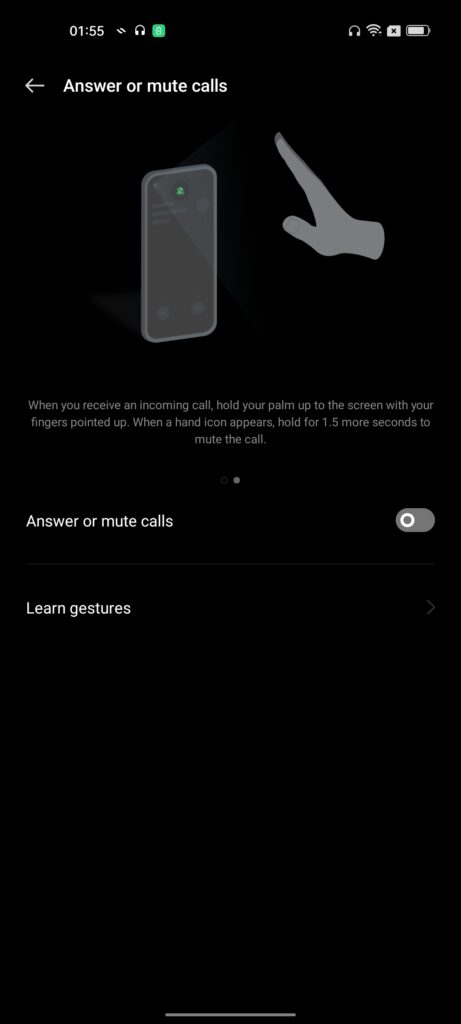 Control your OPPO Reno8 Z 5G with a wave of your hand
Performance – Smooth and can play mainstream games
In terms of performance, the phone runs smoothly with almost no lag. 3DMark and Geekbench 5 benchmarks ran fairly well. Here are the results we got: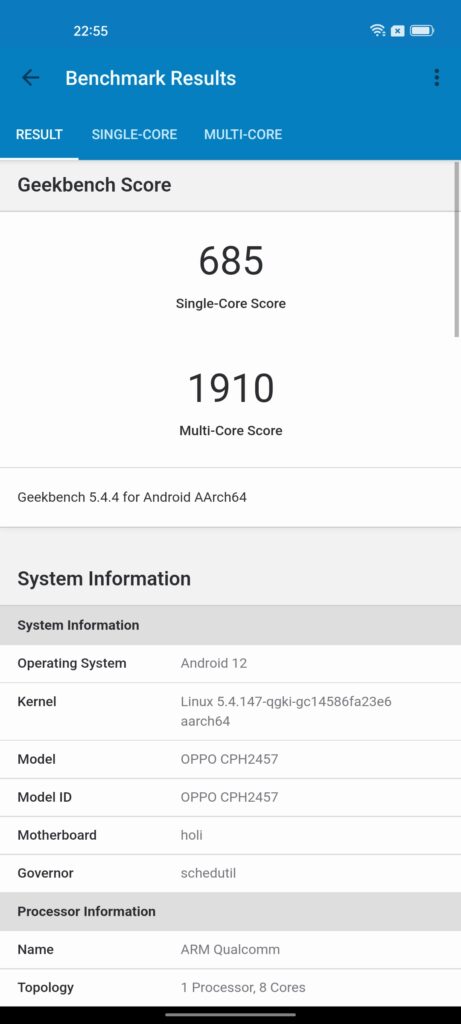 Geekbench 5 scores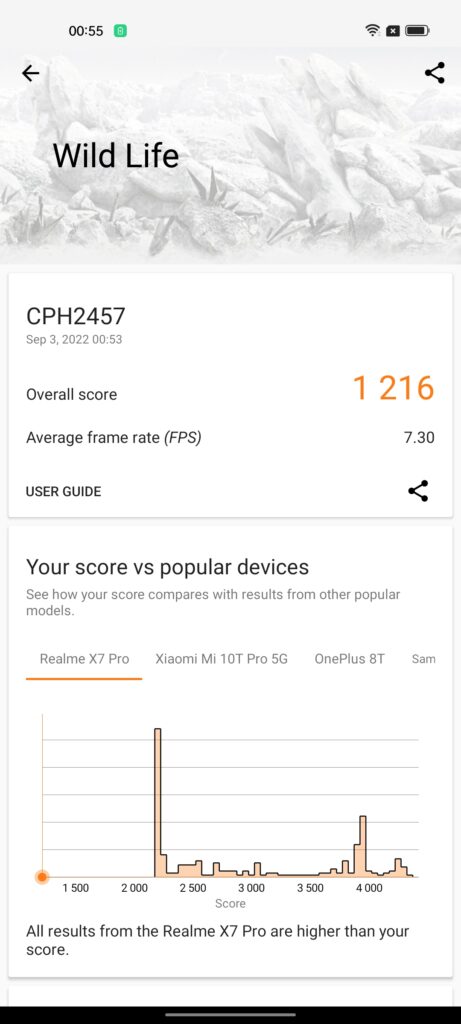 3DMark scores
For gaming, we tried PUBG Mobile. While the Reno8 Z 5G isn't the best for this game, it's still above average compared to other mid-range phones in terms of graphics performance.
Nonetheless, we were quite happy with the OPPO Reno8 Z 5G when playing games. The screen was very responsive. and the movement was smooth. We couldn't set the graphics to the maximum fps setting though, but overall, it still felt smooth when gaming.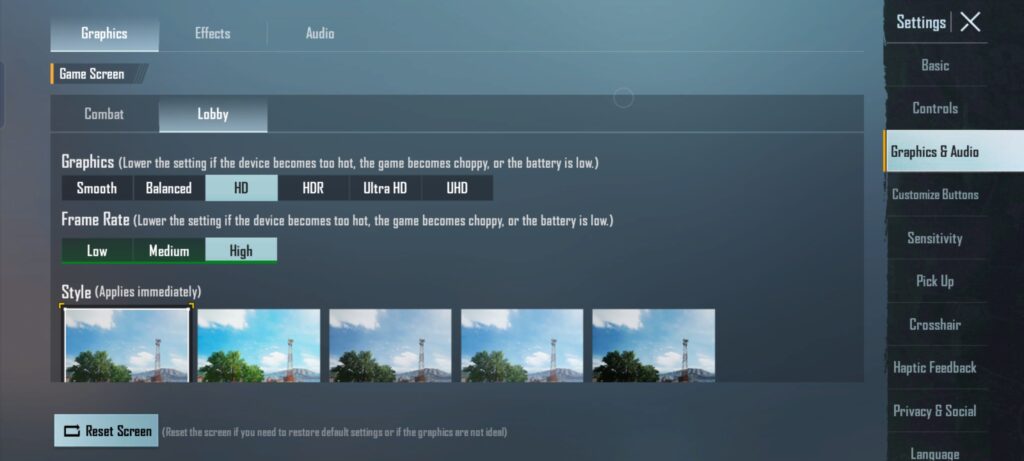 PUBG Mobile settings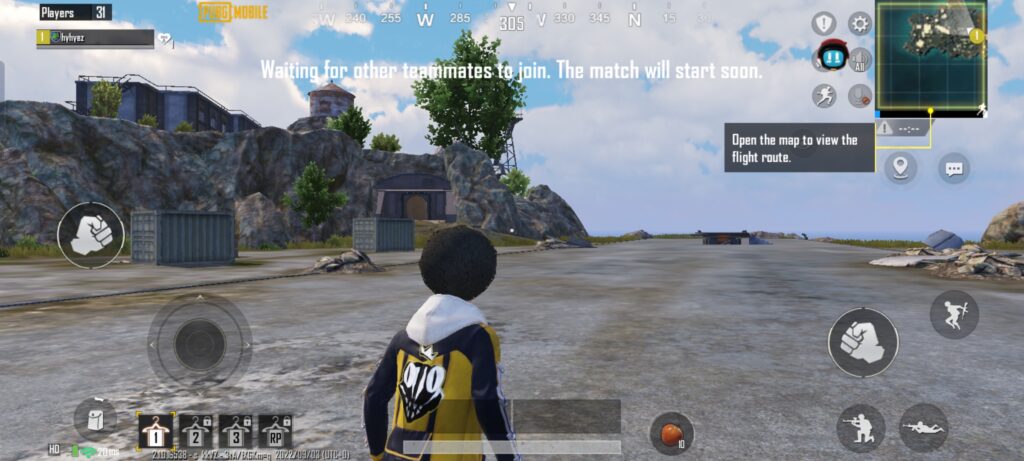 PUBG Mobile was still playable
While the 4500mAh battery is pretty good, the phone is still thin, light and can last all day. The phone can last around half a day with auto brightness and high-performance modes activated. Of course, that's with normal daily use of web browsing, social media postings, and watching YouTube videos via WiFi.
However, things change when using the phone's mobile data connection because it drains the battery faster. Thankfully, the 33W SuperVOOC charger supplied in the box helps accelerate charging from 0% to 100% within an hour. The phone does not feel hot while charging because OPPO has optimised SuperVOOC to work properly and safely on all their devices.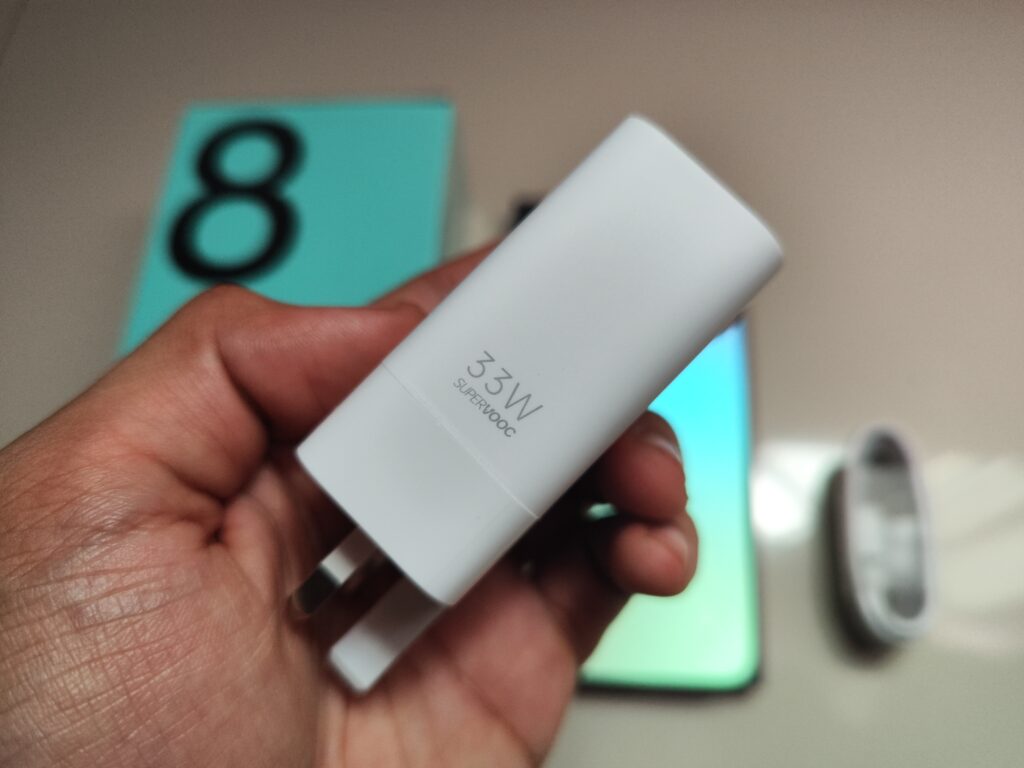 SuperVOOC 33W charger plug
The OPPO Reno8 Z 5G is equipped with a 64MP primary camera but lacks OIS and instead relies on EIS. Other cameras include an 8MP ultra-wide-angle camera with a 120-degree field of view and a 2MP macro camera. For selfies, the OPPO Reno8 Z 5G uses a 16MP selfie camera.
Photos from the main camera are quite detailed and have accurate colours even in bright conditions. The ultra-wide-angle camera has a slight drop in quality compared to the main camera. However, it doesn't have any tone distortion, and we didn't find a big difference in colour tones. The camera app also has an AI scene optimisation option that enhances colour contrast to make photos more beautiful.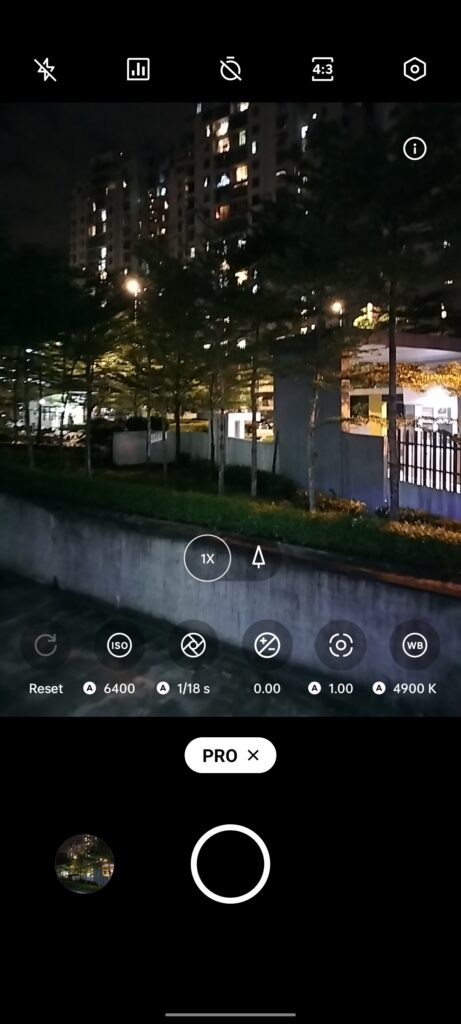 Settings in Pro mode
It also comes with an HDR mode that can be set manually or automatically. There is also OPPO's AI feature that can automatically detect the best scenario when taking photos. It also has several other modes to choose from like Night, Normal, Portrait, Dual-view, Extra HD, Pro, Macro and Panorama.
In normal mode, it can go up to 6x digital zoom, but we'd recommend staying at 3x zoom and below to get better shots. Sometimes, HDR mode can be tricky as it tends to over-process the image, making it look too sharp and too bright. Turning off HDR mode will result in more natural-looking photos.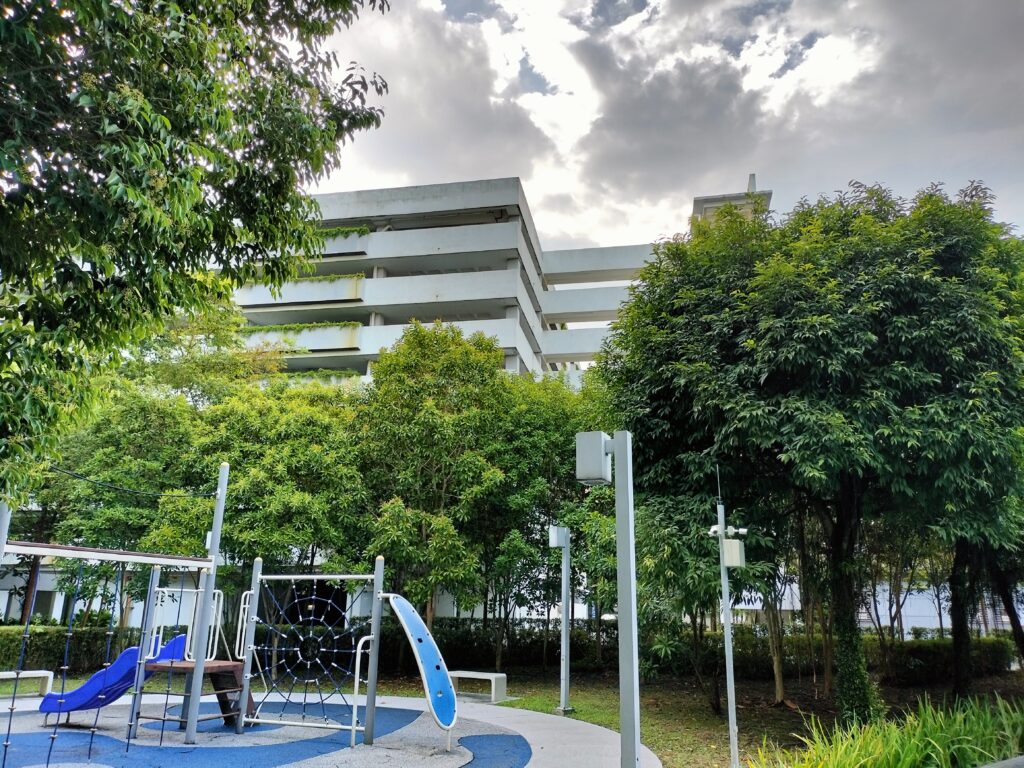 1x zoom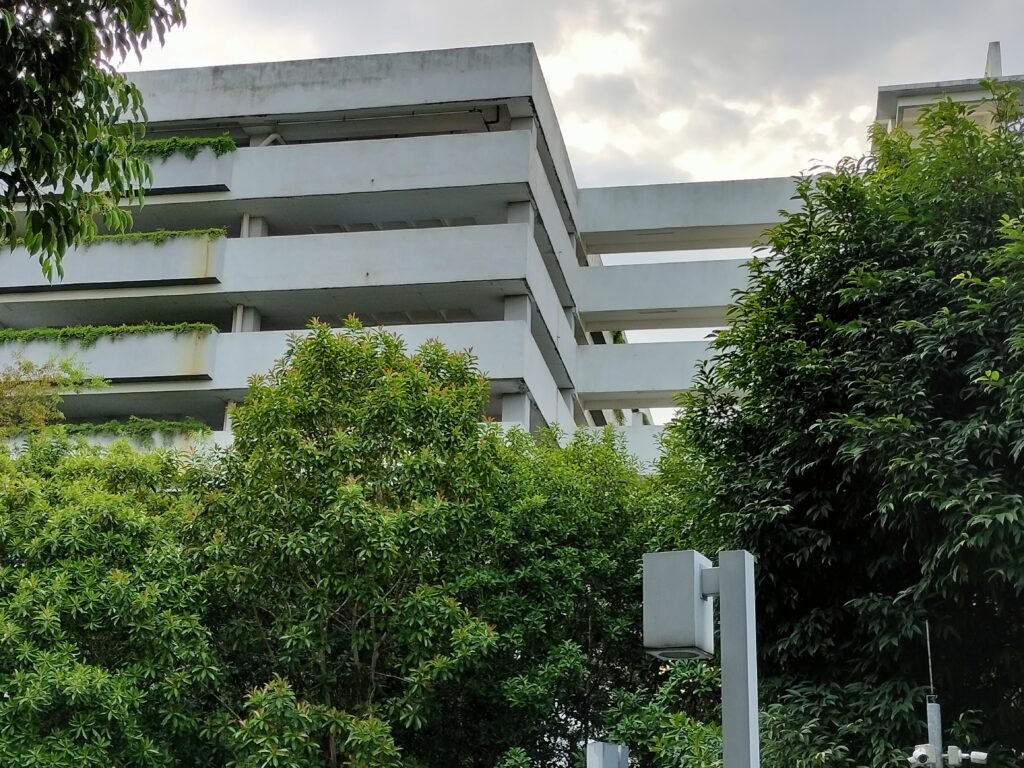 2x zoom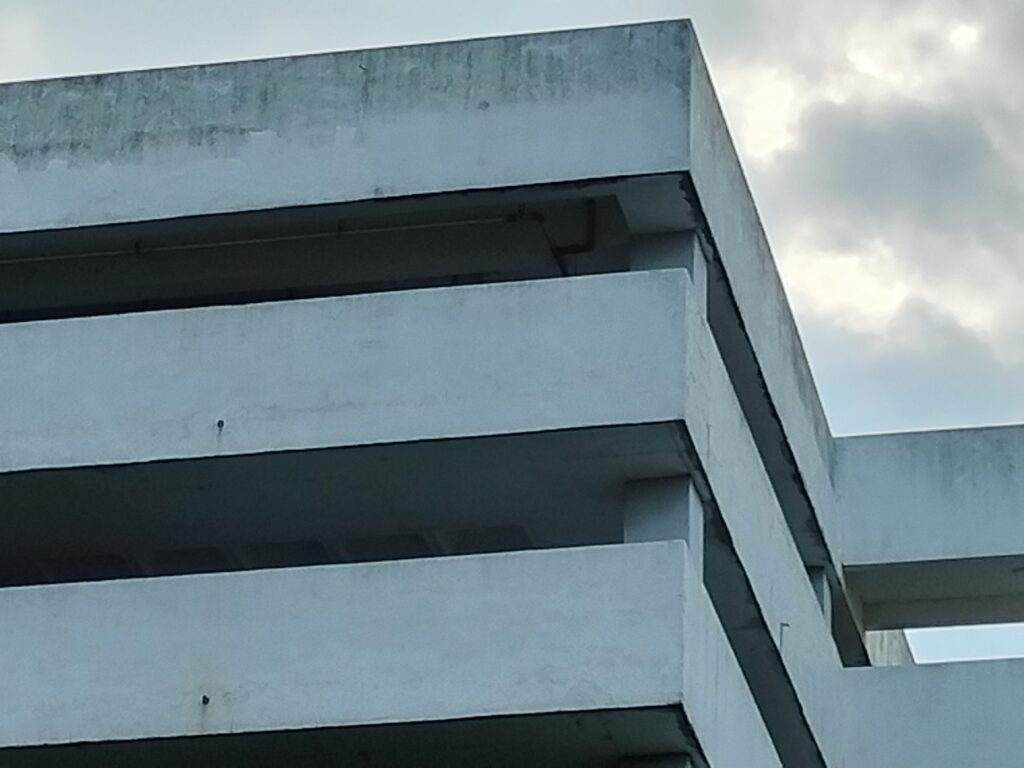 6x zoom
The indoor shots were very good, and the OPPO Reno8 Z 5G can capture a good balance of colours and tones. With that said, you can see some photos taken by the OPPO Reno8 Z 5G below.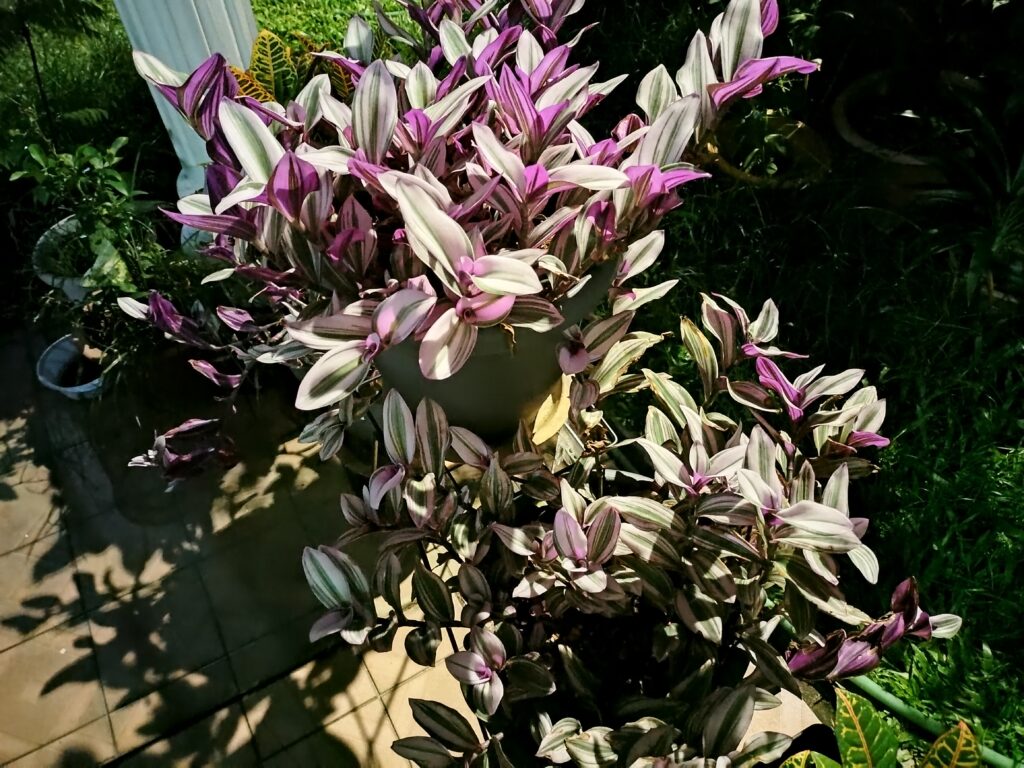 Example shot in low light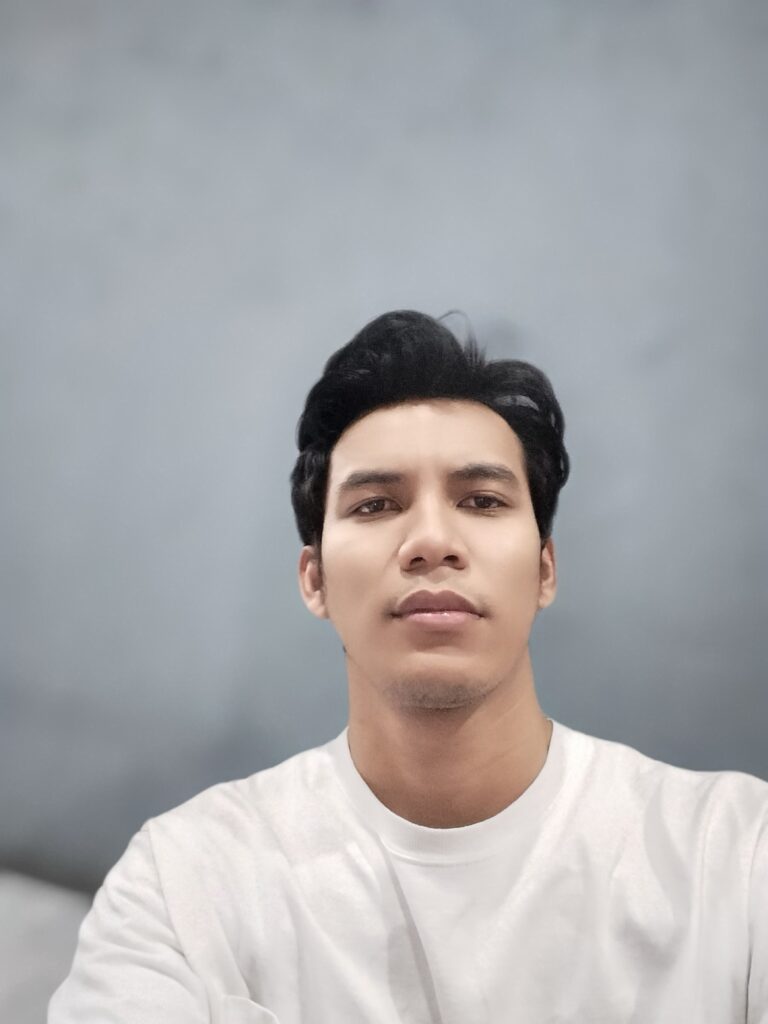 Selfie using portrait mode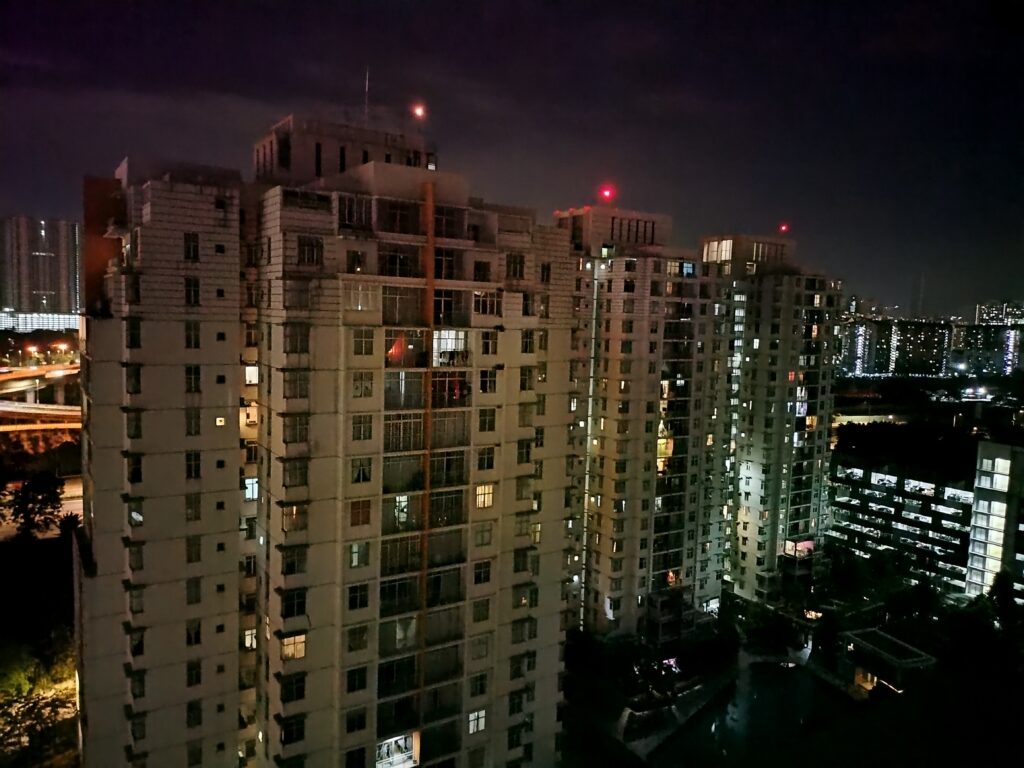 Night mode
Video taken using OPPO Reno8 Z 5G
Conclusion – Design or specifications, your choice
Overall, the OPPO Reno8 Z 5G is an elegantly designed smartphone with capable hardware for everyday affairs with a price tag of RM1799. It offers good performance on par with other phones in the same midrange segment and has a camera to match the price. The ColorOS UI has good features, but the amount of pre-installed bloatware can annoy some users.
The lack of OIS also affects the performance of the camera, especially when taking photos in low light. Since the number of smartphones launched in this price range in the past year is quite high, there is fierce competition for the Reno8 Z 5G. At this price, you can also consider the HONOR 70 or Xiaomi 12 Lite.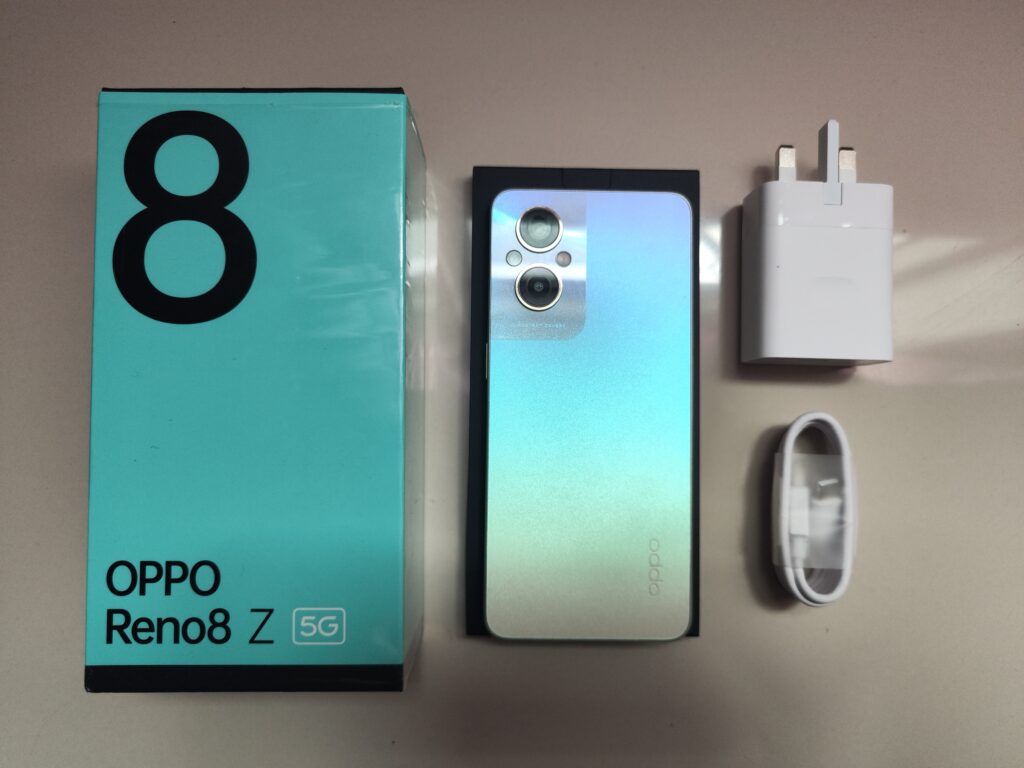 Here's what you'll get in the box
Both of these phones have better specs for roughly the same price. One of the things that makes it difficult for the OPPO Reno8 Z 5G to compete with other devices on the market is its screen which only supports a 60Hz refresh rate. However, if you're an OPPO fan, then the Reno8 Z 5G is still a pretty good premium mid-ranger in its own right.
Did this OPPO Reno8 Z 5G review help you choose the right mid-range phone for you? Let us know if you are interested in the OPPO Reno8 Z 5G on our Facebook, and stay tuned to TechNave for more reviews and technology news.