OPPO debuts its first imaging chip, MariSilicon X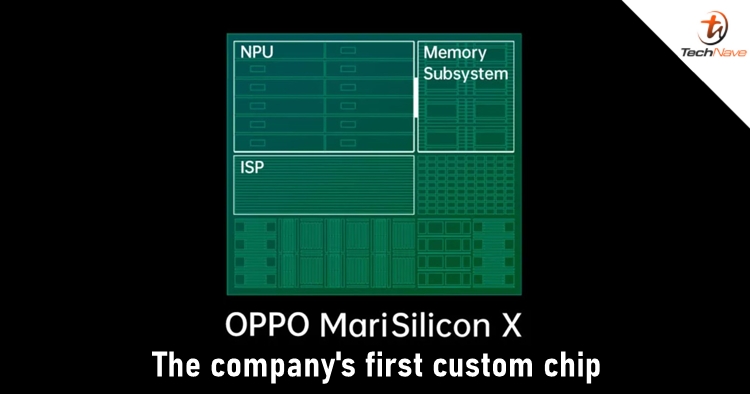 The OPPO INNO Day 2021 kickstarts today with a few pieces of awesome technology. Earlier today, we have already reported about the OPPO Air Glass. Now, we would like to add on another invention, and it's the Chinese tech company's first imaging chip named MariSilicon X.
The MariSilicon X is a 6nm chip that combines traditional image signal processing (ISP), a neural processing unit (NPU), and memory components into a single chip for AI imaging. It offers a 20-bit HDR imaging pipeline capable of running AI algorithms directly on RAW data rather than later down the compression pipeline. OPPO states that this results in a notable 8dB signal-to-noise (SNR) improvement compared with processing after RGB and YuV encoding.

Furthermore, the chip also comes with separate RGB and white pixel data channels for its RGBW sensors. OPPO is calling it an RGBW Pro mode, and it brings a 1.7x improvement in texture quality using this technique. Lastly, the chip is also more power-efficient compared with Qualcomm's Snapdragon 888. It's said that the AI noise reduction algorithm on the Snapdragon 888 powered OPPO Find X3 Pro runs at just two fps requires 1,693mW of power. Meanwhile, the same algorithm on MariSilicon X runs at 40fps and consumes 797mW.
It's interesting to know the numbers, but we still have to get our hands on the device that packs the new chip to experience the actual performance. If nothing goes wrong, the next Find flagship should debut with the chip in Q1 2022. What do you think about this new OPPO imaging chip? Leave a comment to let us know your thoughts and stay tuned to TechNave.com for the latest tech report.