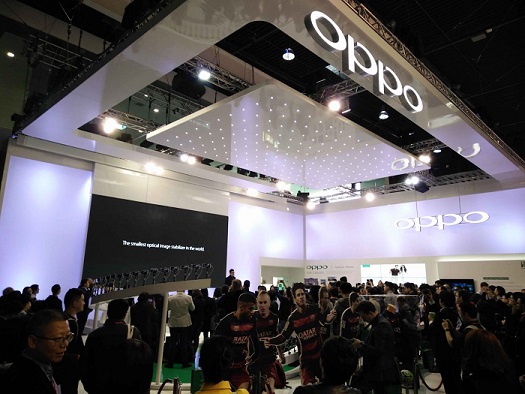 According to the latest report from research firm IDC, OPPO is now the top smartphone brand in China. The company took a 16.8% share of the market, shipping a total of 78.4 million units in 2016. That's a massive 122.2% growth compared to 2015, where they only held an 8.2% market share with 35.3 million units shipped.

Huawei remained solidly in second place, with figures that very closely matched with OPPO's amounting to 76.6 millions units shipped to amass a 16.4% market share. Third place was claimed by Vivo, which is yet another surprise. The company's shipment volume of 69.2 million units, enables it to claim a 14.8% share of the market. These 3 brands, OPPO, Huawei, and Vivo, combined to make up almost half the total shipments within the country.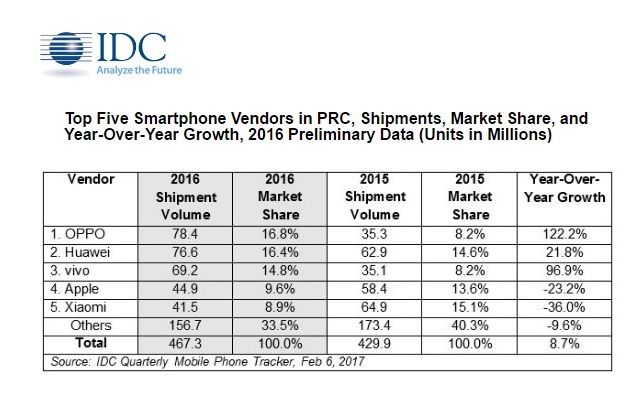 Rounding off the Top 5 is Apple and Xiaomi, with 9.6% and 8.9% of market share, respectively. 2016 is the first time Apple had fallen off the Top 3 list, which is quite the surprise, as its year-over-year growth compared to 2015, had actually dropped by 23.2%. The overall shipment volume for all brands, increased by 8.7% over 2015, with a total of 467.3 million units shipped.
[Source]