OPPO's next smartwatch could have electrocardiogram scanner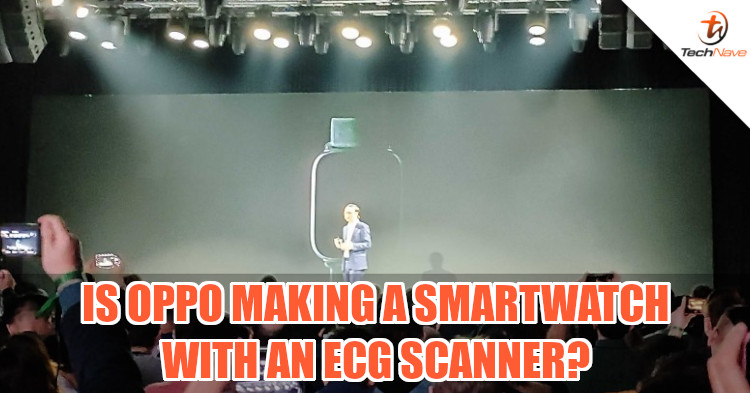 Image courtesy of GSMArena
Companies always have to think about what to add into products, all in order to continue innovating them. Now, a rumour is claiming that OPPO wants to add an electrocardiogram (ECG) scanner into a smartwatch. This would be OPPO's first foray into the smartwatch scene.
According to Gizmochina, OPPO has already confirmed that its first smartwatch will be announced within the first quarter of 2020. In other words, the latest release window would be around the end of March. Design-wise, the watch has a rectangular body with rounded corners. It's also supposed to have a dial with a square/rectangle shape, which OPPO declared to be better since it can allegely display more information.

Screenshot taken from Gizmochina
More importantly, if this is true, this would be one of the few smartwatches that can do ECG measurements. With it, users would be able to monitor will be able to monitor their own heart rate for abnormalities like high-blood pressure or other irregular rhythms. An ECG scanner on a smartwatch would be useful for those who have heart conditions, making it possible to have a form of early detection on their wrists.
Having said that, the post on Weibo where the leak originated from was since deleted. This could either mean that it was false news, or the leaker was forced to remove the post. Regardless, do you know of anyone who would want to use a smartwatch like this? Let us know on our Facebook page and follow us on TechNave.com for more news like this.