OnePlus 6 review - Still a flagship by any other name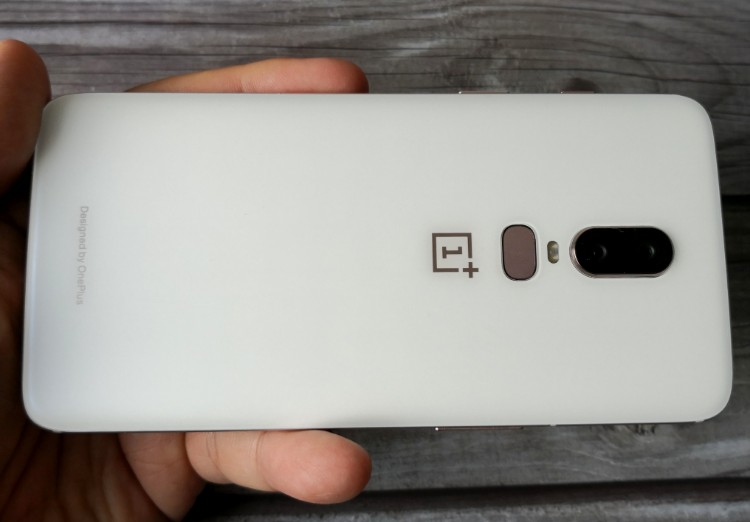 When OnePlus first came out it was the flagship killer, the one delivering flagship performance and features for a fraction of the price. Now with the OnePlus 6 and the latest Qualcomm Snapdragon 845, up to 8GB RAM and 128GB storage is it still the value king? Find out in our review of the OnePlus 6 below.
Design - Feels like solid silk
In terms of design, the OnePlus 6 doesn't stray far from the original HTC-like grip and curved back, which is a good thing. This is not only because it looks good but also with the silky white version, it offers one of the best hand feels (smooth and cool to the touch with no fingerprints or smudges but it is a bit slippery) for a smartphone around. However, like most of today's smartphones, it goes for a notched (which holds the infrared sensor, a speaker and the 16MP front camera) 6.28-inch display with full HD+ resolution which while compact, is an instant hate-it or love-it deal breaker for some users.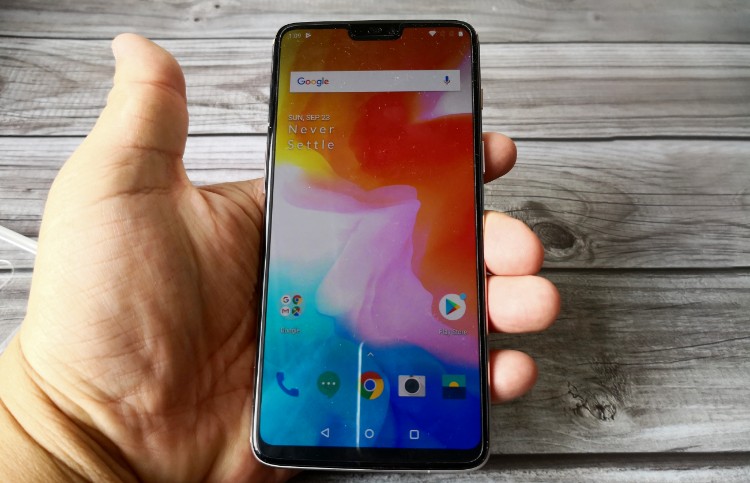 There's the fullview display with a notch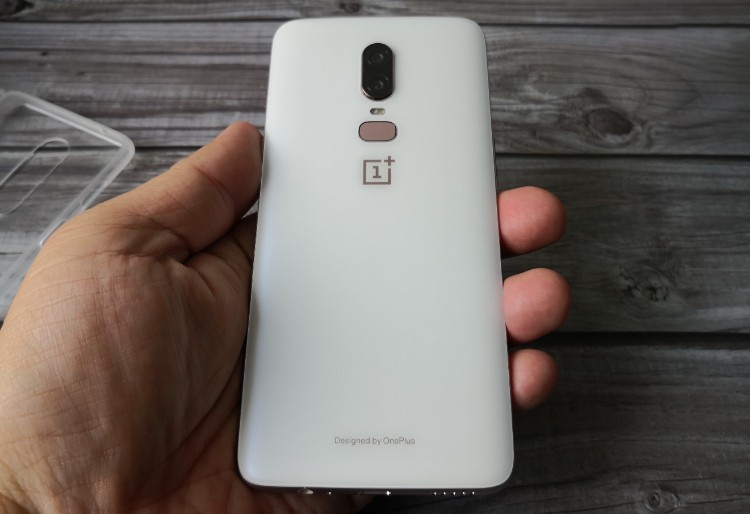 Dual rear cameras with the metallic fingerprint sensor while that silky white back is just awesome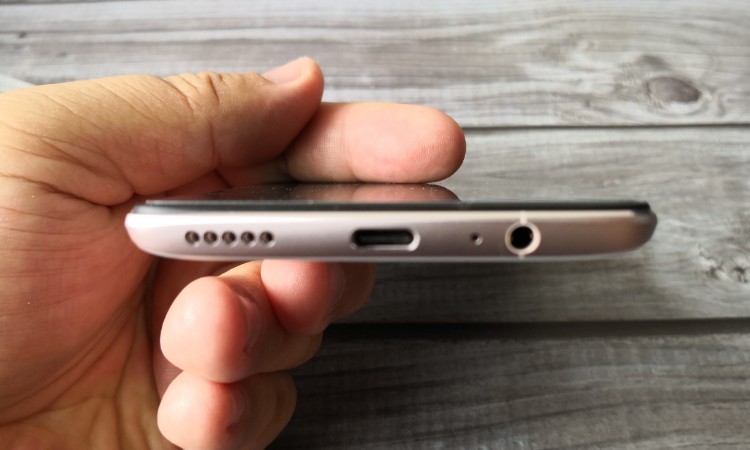 The usual speaker grill, USB Type C and 3.5mm audio jack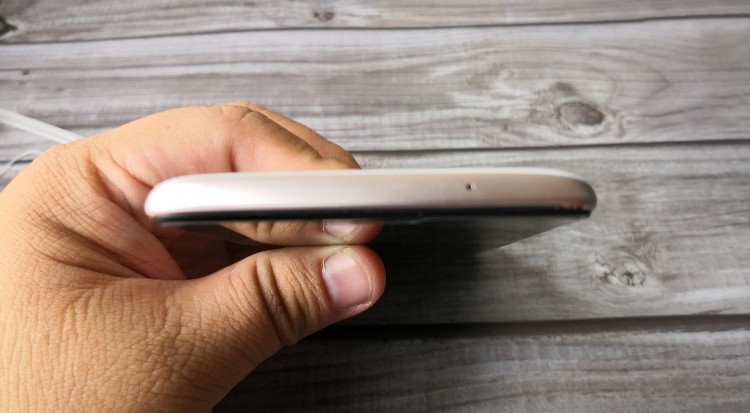 Nothing to see here
OnePlus have retained their dedicated alert slider which can now go to silent or vibrate from normal. It's a bit too tight to do one handed unless you have a strong grip while the volume button placement on the other side doesn't help. There is a USB Type C port and 3.5mm audio jack along with another speaker on the bottom while the shiny metallic fingerprint sensor is located beneath the dual rear cameras and dual LED flash.
The SIM tray only has space for 2 SIM cards, so no expandable memory options here. OnePlus have also included a free soft silicone case with slightly raised corners so the screen won't get scratched if you place it flat on the display. Too bad the textured sides of the case make my hands itch but that could just be me (so I'd recommend getting another case with this, like maybe the Karbon or Wood bumper cases).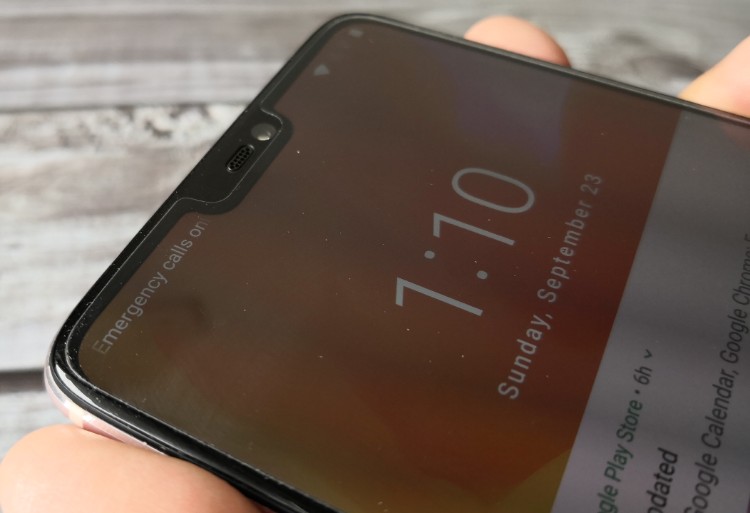 The notch is rather small in this one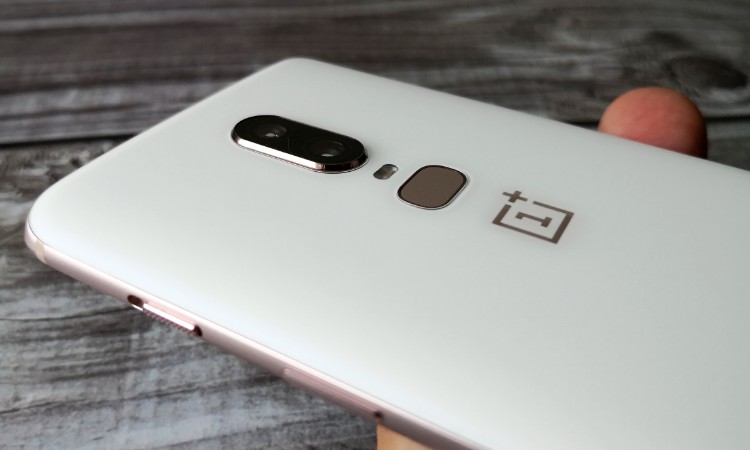 Dedicated alert slider lets you mute your phone or put it on vibrate only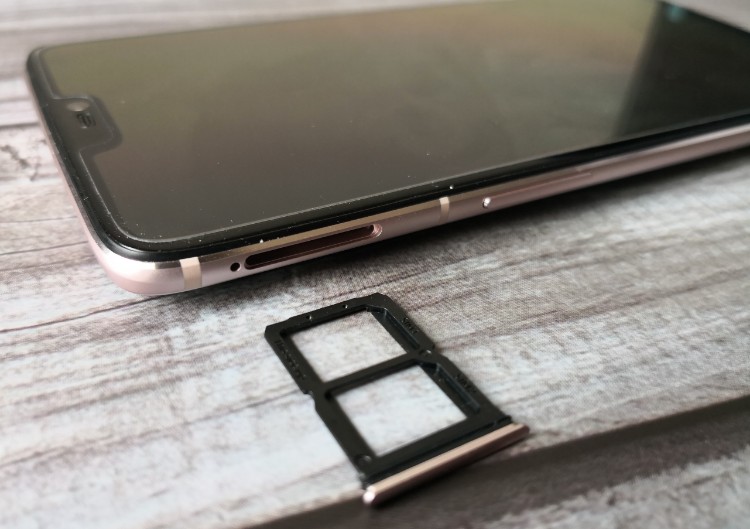 Just dual SIM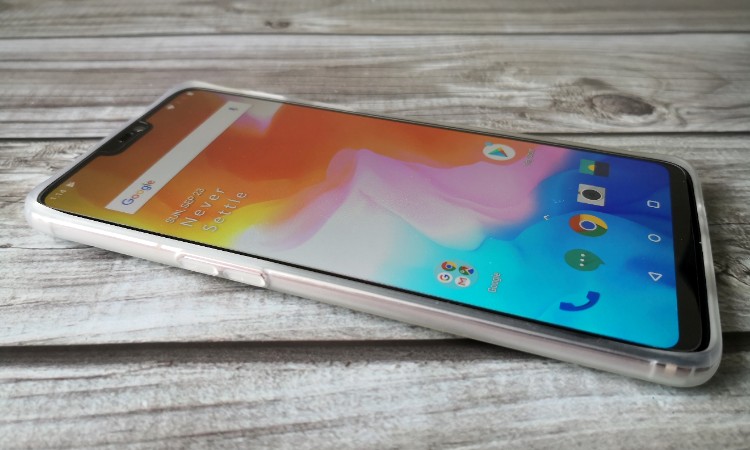 The value-added casing certainly looks well designed but it felt itchy to me
Tech Specs and Features - Flagship internals with in-the-dark face unlock
Apart from the flagship-level Qualcomm Snapdragon 845 chipset, 8GB of RAM and 128GB of storage there aren't many other new innovative features for the OnePlus 6. True, there is the aforementioned mute slider and the infrared face unlock works in the dark most of the time (cause the screen is so bright), but there isn't much else. The phone comes with IP54 water and dust resistance which means that it is splash proof (good for the rain or spilled drinks but not for a swim or the shower).
Here are the OnePlus 6 tech specs:
Qualcomm Snapdragon 845 Chipset




6GB or 8GB of RAM (ours was 8GB RAM)




64GB, 128GB or 256GB internal storage (UFS 2.1, expandable memory unavailable)




6.28-inch Optic AMOLED display




16MP (f/1.7, OIS, EIS) + 20MP (f/1.7) dual rear camera, 16MP (f/2.0) front camera




Features Fingerprint Sensor, Face Unlock, USB Type-C, IP54 water and dust resistance, dual SIM slot, Fast Charge (5V 4A), Game Mode




Supports Wifi, NFC, 40 Global Bands, Bluetooth 5.0, 4G LTE, 4 x 4 MIMO Cat.16/13 4CA




Oxygen 5.1 based on Android 8.1 Oreo




3300 mAh battery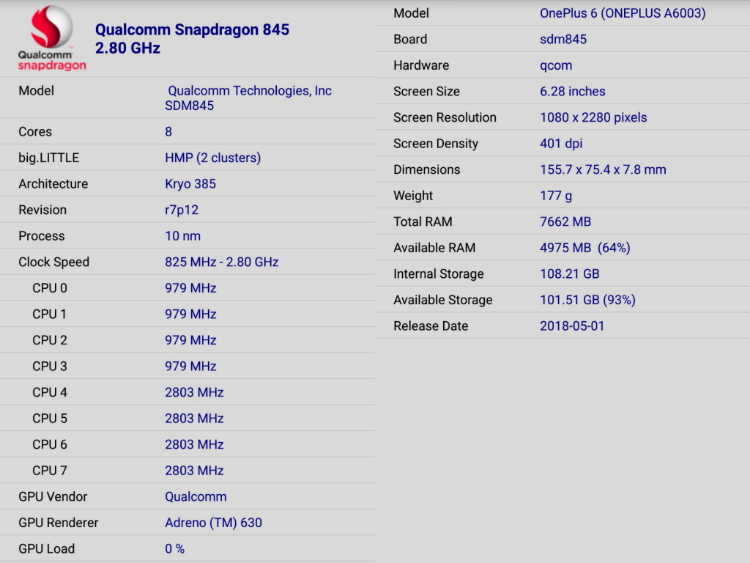 8GB of RAM with the Qualcomm Snapdragon 845
The 16MP + 20MP dual rear cameras offer OIS or Optical Image Stabilization and EIS or Electronic Image Stabilization for photographers and videographers with shaky hands alike. There's no visible AI (Artificial Intelligence) features but there is Google Lens (which searches what you see on the Internet) alongside the usual HDR, Panorama, Beautify, Portrait and Pro modes and there is also what seems to be 2x optical zoom. You can record video up to 4K in 60fps as well, but with no OIS or EIS settings visible we don't know if it has stabilization on the higher resolutions.
The OnePlus Oxygen 5.1 OS is clean and bloat free for the most part, but like the flagship features, there aren't any surprises here. There is the Game Mode for no notifications while gaming, Gestures for double taps and 3-finger screenshots but we would have liked it if we could customize the alert slider for things other than mute. The 3300 mAh battery supports Dash Charge.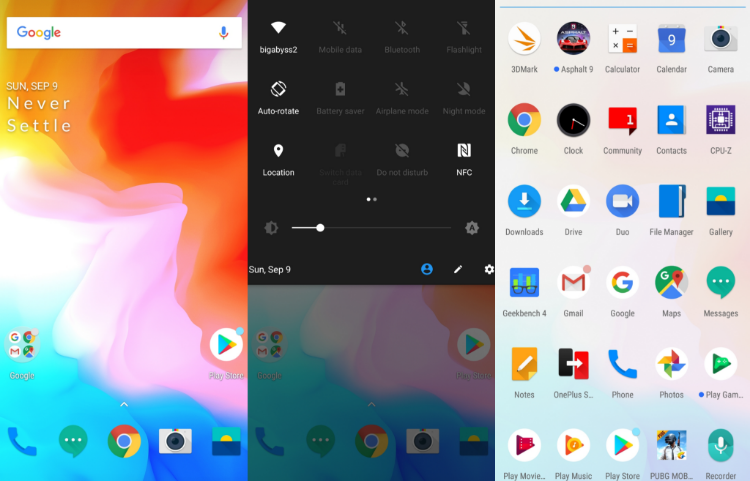 The usual OnePlus interface, clean and fairly bloat-free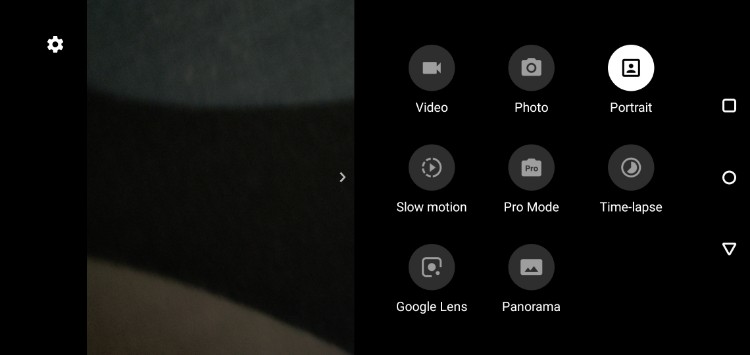 Enough camera features
Pro mode
Performance - Undoubtedly powerful but missing a few things
With the Qualcomm Snapdragon 845 and 8GB of RAM, the OnePlus 6 is undoubtedly powerful with super smooth performance on high quality settings for PUBG Mobile and a 2nd place ranking in AnTuTu. Other benchmarks like 3DMark, GeekBench 4 were equally high. Connectivity and call quality was clear.
The phone does become hot but mostly on the metal sides and not to the point of being toasty. Battery life is 1 day and a bit more but charging to full doesn't take too long, just a bit less than 2 hours. Audio quality is quite loud and powerful, much more than many other phones we've tried but because the placement of the speaker grill is on the bottom and it gets covered when we play in landscape mode, it feels like actual shotgun blasts against my palm when firing guns in PUBG Mobile. So, uncomfortable? A bit, but it should satisfy most audio needs.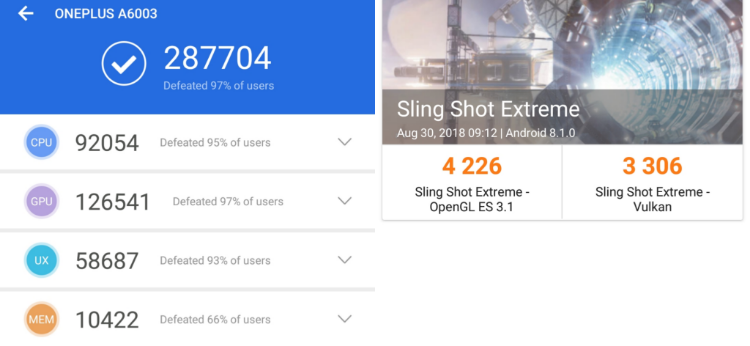 AnTuTu and 3DMark benchmarks were flagship level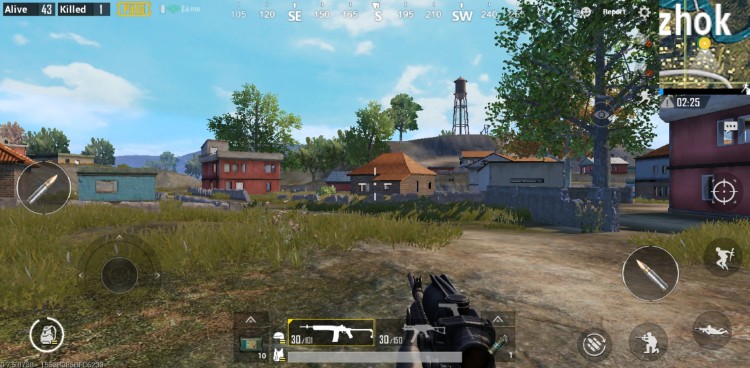 Demanding games like PUBG Mobile played HD resolutions lag free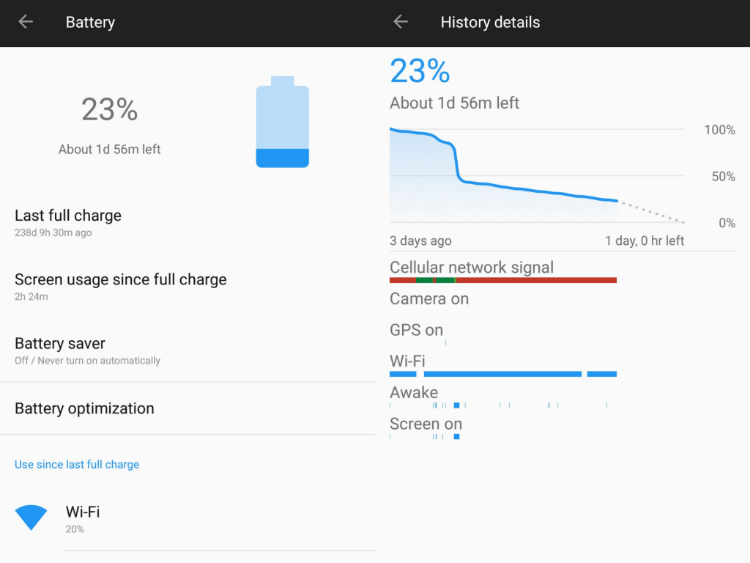 Fairly good battery life for the OnePlus 6
Camera performance is very good, with clear shots and good fast autofocusing. However, if there isn't enough light, autofocus strains to find its target and the result is often blurry (something we didn't expect from a cameraphone with OIS). Fortunately, this is only when it is almost completely dark with just a bit of light. This isn't to say that the camera is bad as colours are spot on even in the dark, but you'll lose out a bit on the details.
The lack of AI camera features means that you have to know the basics of photography and compose the image well to get the right shots correctly. Make no mistake though, under normal low-light conditions like city lights and street lamps, the OnePlus 6 does just fine with nice colours and somewhat smoothened details. The 2x zoom is good and fast but I can't see much use for it unless under specific conditions.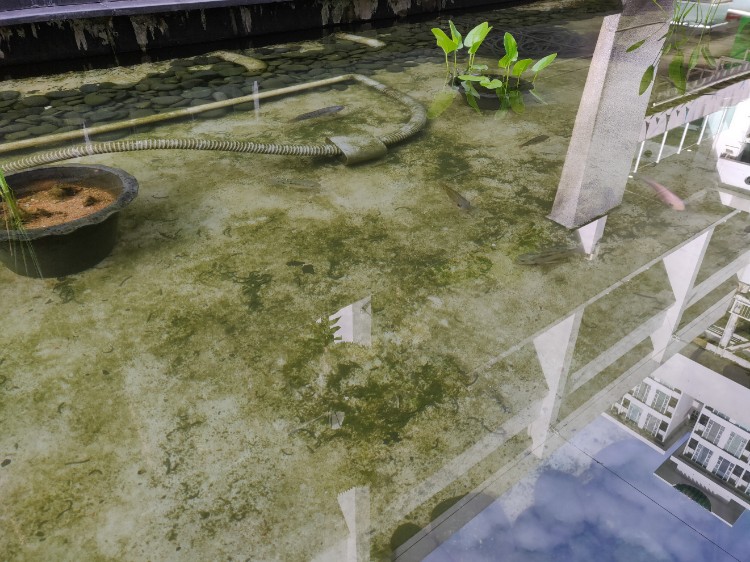 Auto ~ catching the fish and the reflections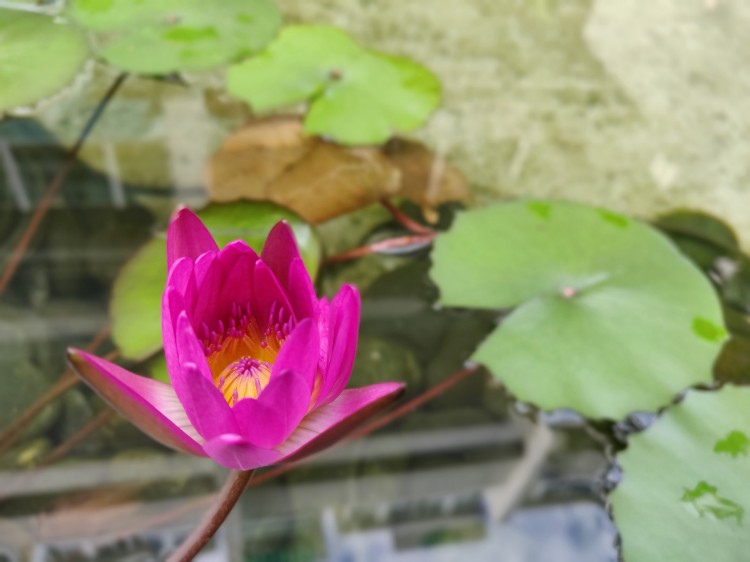 Focus on what you want or blur out the background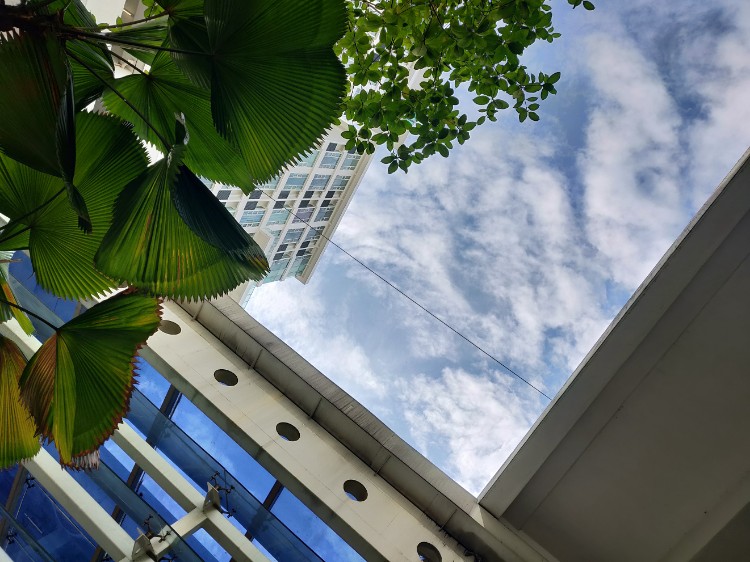 Auto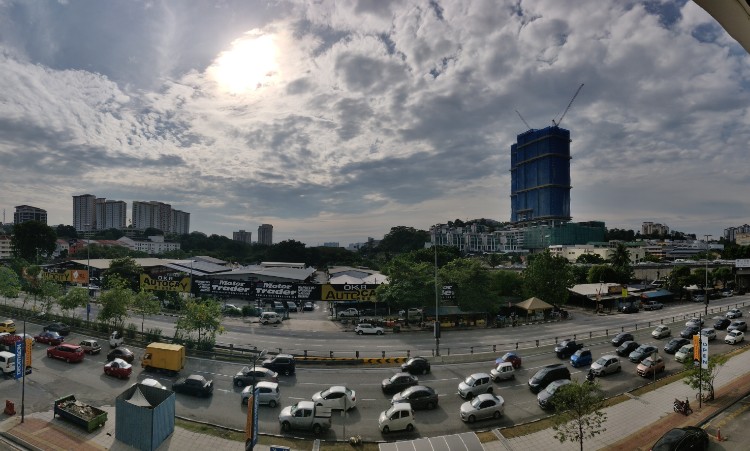 Panorama
Pretty good HDR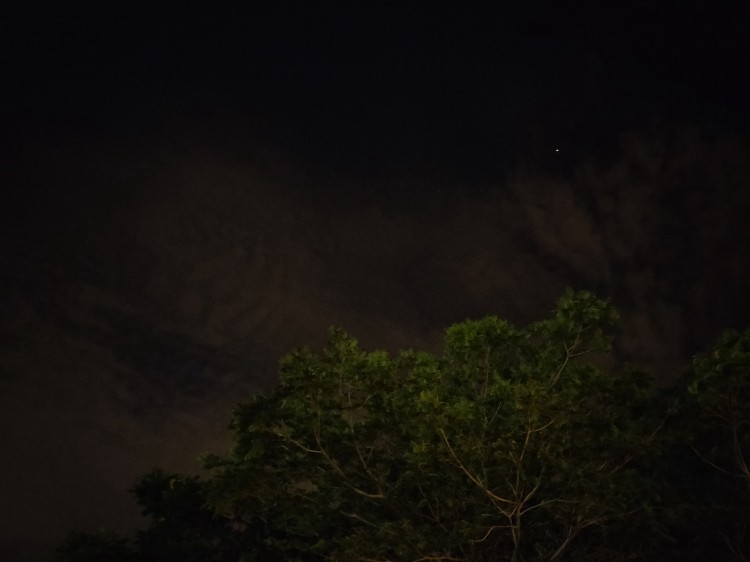 Colours are spot on in low-light but details can be a bit blurry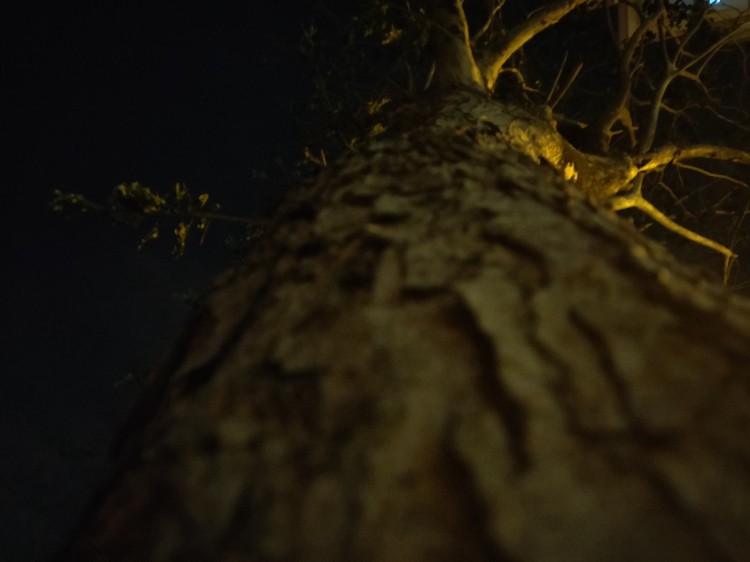 When there isn't enough light, the sensor strains to focus...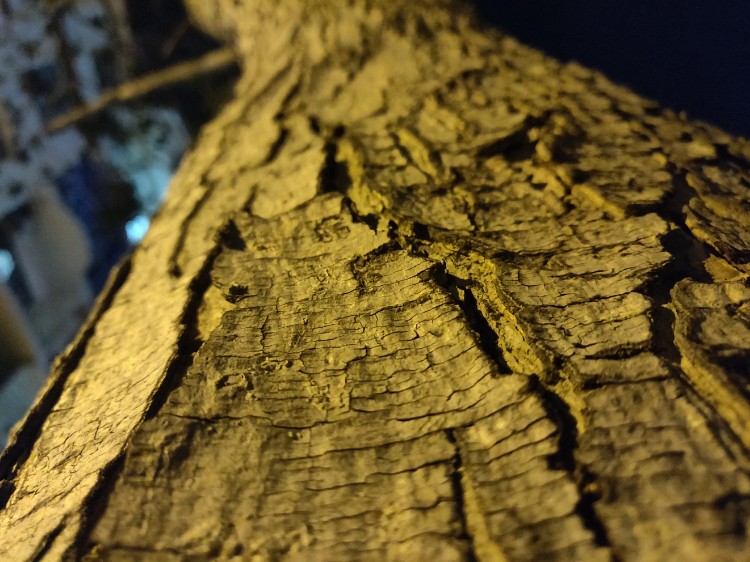 ... but on the other side of the tree where there is light, details are sharp and clear
Selfies turned out well enough but we have to say that we're also surprised that the only options for the front camera are portrait mode, video recording and auto (which does have beautify). You can't take a selfie panorama or use pro mode with the front camera either but images turn out well with enough light. You may have to expect some noise from both the front and dual rear cameras under really low light conditions though.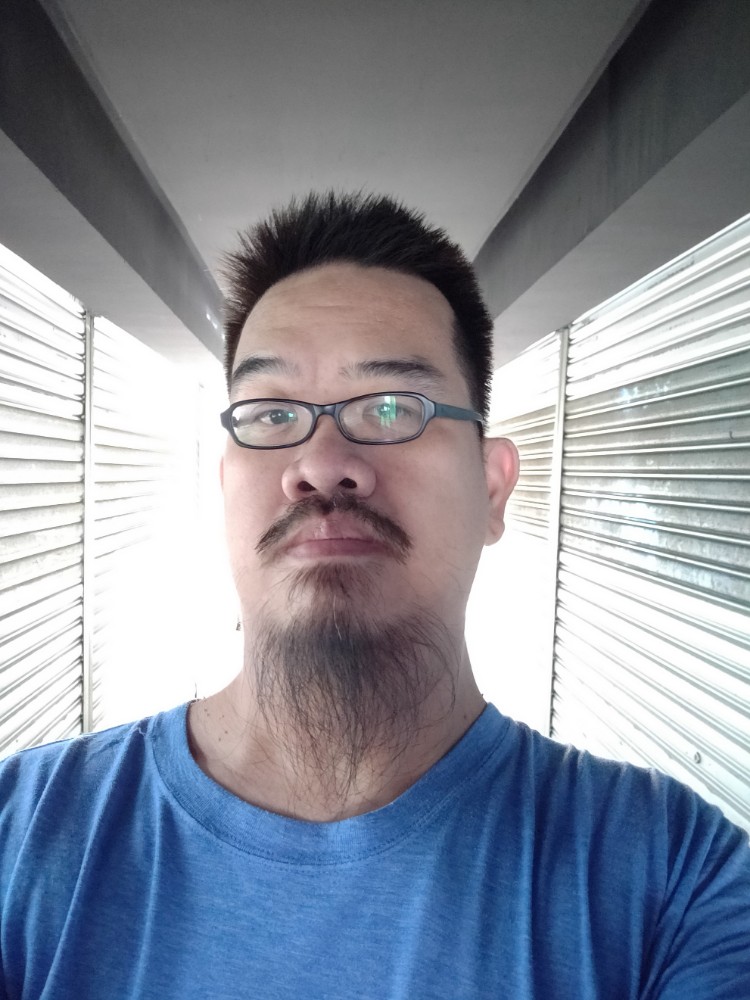 Pretty good front camera under fairly low-light conditions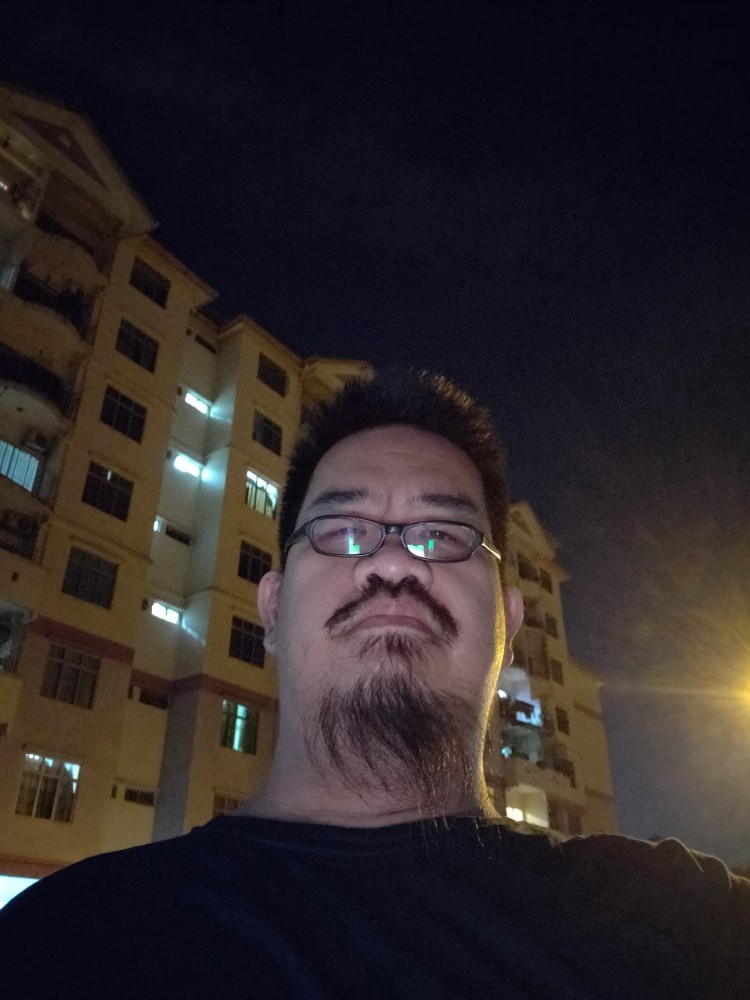 The screen flashes quite brightly when it is dark
Conclusion - This might not be the killer you're looking for, but it is a flagship that you could want
Overall, the OnePlus 6 is a very good flagship phone, unfortunately, it has been here long enough to become the flagship it was originally designed to kill. Priced at RM2799, there are now a lot of phones packing in Qualcomm Snapdragon 845 chipsets, 128GB of storage and more, including AI features which the OnePlus 6 does not have. This doesn't mean that the OnePlus 6 is a bad phone though, just not the value king it was supposed to be. If you're looking for a performance device with 8GB RAM then the OnePlus 6 should definitely be in your consideration list.
The current list of flagship killer contenders includes the ASUS ZenFone 5Z (SD845, 6GB RAM, 128GB storage - RM1899 | SD845, 8GB RAM, 256GB storage - RM2199), the Pocophone F1 by Xiaomi (SD845, 6GB RAM, 128GB storage - RM1499) and the Honor Play (Kirin 970, 4GB RAM, 64GB storage - RM1249), but nearly all of them don't offer the same 8GB RAM total package that the OnePlus 6 has. Many of them do offer AI features though, so the OnePlus 6 is probably more for the performance user who wants to edit his own photos afterwards.
As it currently is, it's rather hard to recommend the OnePlus 6, so we'd recommend waiting a bit until the OnePlus 6T is out before coming to a conclusion. For now, the OnePlus 6 is strictly for the OnePlus fans, but when the OnePlus 6T comes out, we expect an appropriate price drop for it. Stay tuned to TechNave.com for your tech news and reviews.
OnePlus 6 Specs & Price >