OnePlus 8T 5G is official and will launch in India first
At this period of the year, OnePlus would usually release their T series as a follow up to their flagship lineup that appeared earlier this year. After much speculation, the company has finally confirmed the existence of the OnePlus 8T 5G from its Twitter account in India.
Although it's just a simple tweet, it seems to also confirm that the OnePlus 8T Pro won't be making an appearance but we could be wrong about that. There's a video showing the 8T 5G will launch on 14 October 2020 and there's already a promotion page on "Notify Me" for the Indian market. Joining the promo would stand a chance to win exclusive prizes including the OnePlus 8T 5G.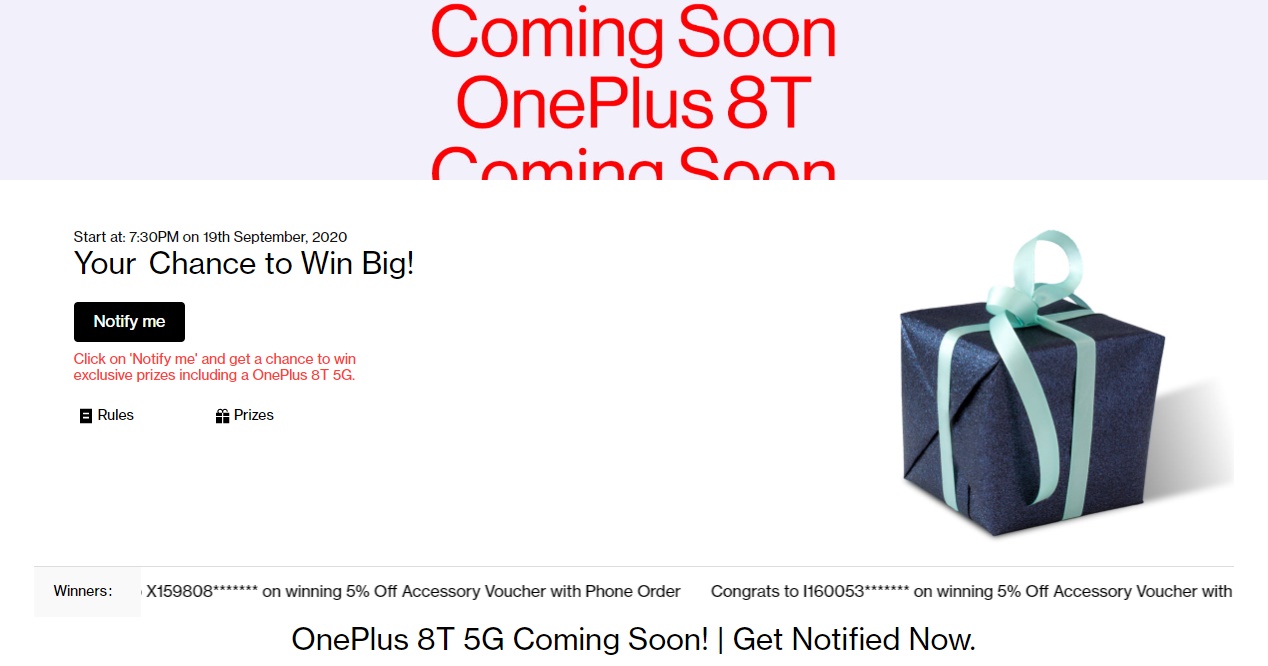 In terms of tech specs, the T series doesn't differentiate itself from the earlier model that much. Should the rumours be true, the 8T 5G could have a faster 65W fast charging support, up to 120Hz refresh rate, a 48MP + 16MP + 5MP + 2MP quad rear camera setup, and a Snapdragon 865 chipset only. It will only be a matter of time when October arrives, so sit back and relax.
By the way, Robert Downey Jr. was also spotted on the website so it's obvious that he would be the ambassador. The OnePlus 8T 5G should also make its way to the Malaysian market in the future. So until then, stay tuned for our official news coverage at TechNave.com.