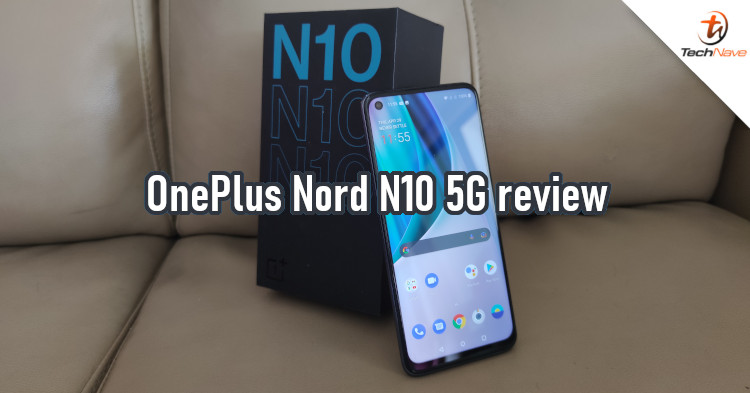 Having a powerful flagship device is great, but some people treat it like having a status symbol and never make full use of their devices. Obviously, not everyone has the privilege of forking out so much money just to underutilise a device. This is why mid-range devices tend to sell better.
If you ask me which brand's mid-range devices I'd recommend, one of them would have to be OnePlus. The brand has long had a tradition of launching flagship-class devices only but started releasing mid-range options like the OnePlus Nord series last year. In this review, we'll be taking a look at the recently launched OnePlus Nord N10 5G to see if it delivers as well as it's flagship predecessors.
Design - A classic look that won't go old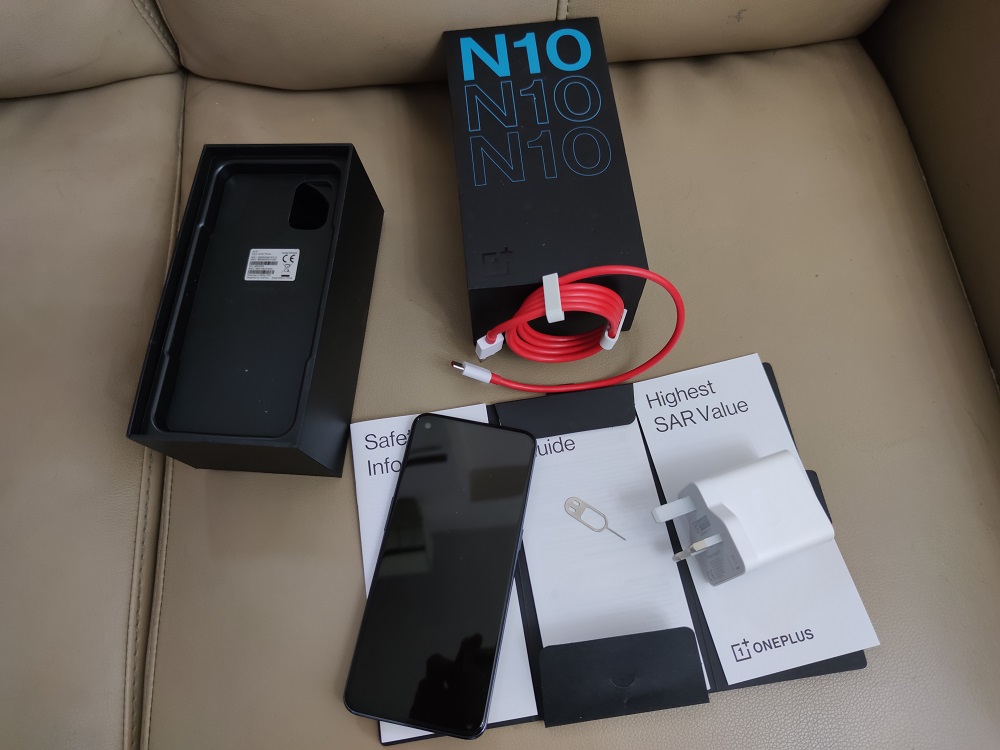 Everything inside the box of the OnePlus Nord N10 5G
Starting from the front, you get a flat 6.49-inch display with a punch-hole on the top-left for the front camera. When the screen is on, you'll notice that the punch-hole is larger than expected. Personally, I find that annoying but it's not a deal-breaker. It does have a good screen-to-body ratio though, so that's nice. The bezels on the top and sides are really thin, while the bottom has a thicker chin but isn't too noticeable.
At the back, you'll find the quad-camera module and LED flash on the top-left. There's also a fingerprint reader at the standard rear spot, which is relatively easy to reach. The one immediately apparent thing is the camera bump, which is thicker than expected. It's not the thickest we've seen, but the phone will wobble a bit if you place it on a flat surface. Besides that, the glossy plastic body is a serious fingerprint magnet. As such, we recommend getting a protective case to use with it (we didn't find any inside the box).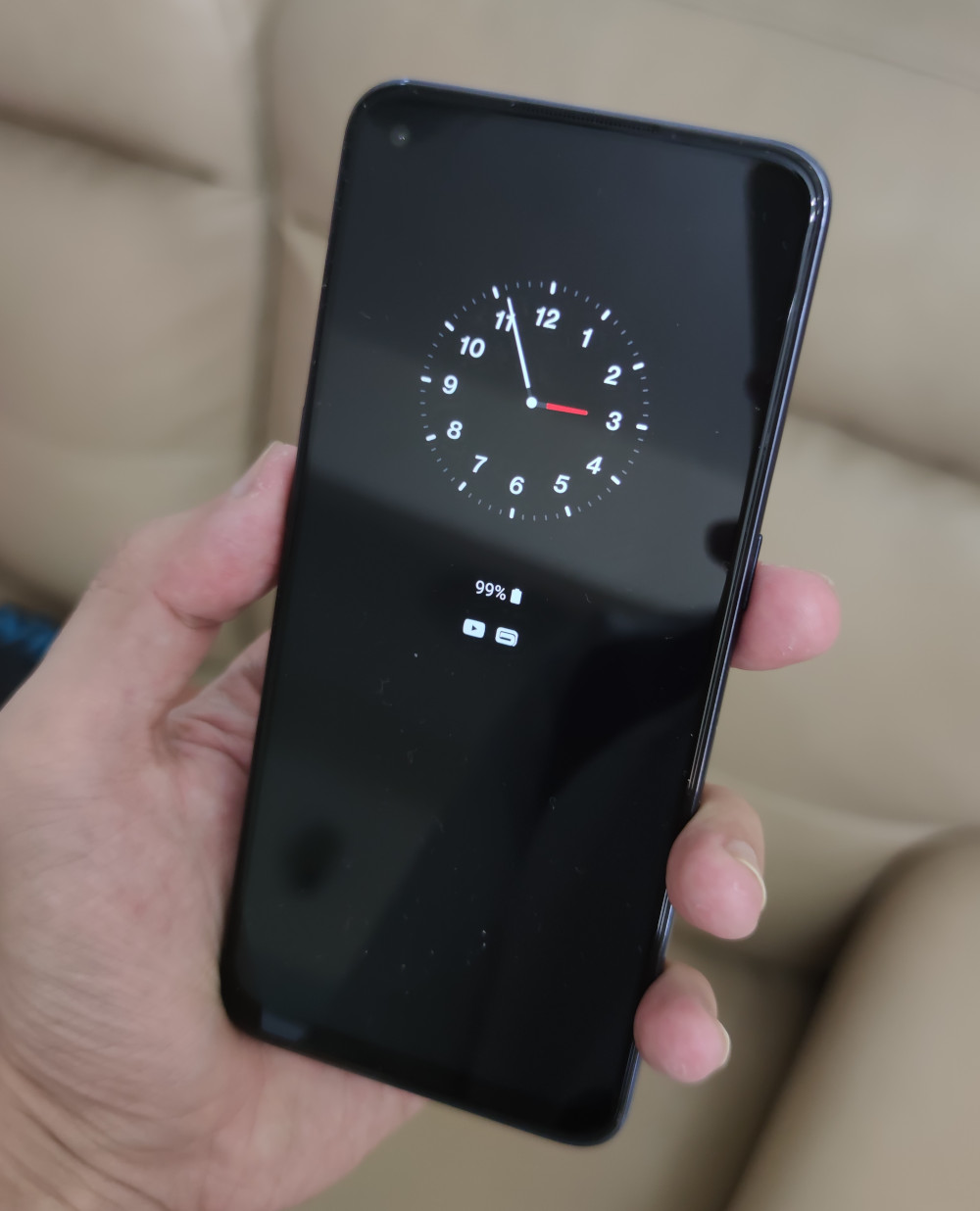 Front of the phone, nothing sticks out other than the punch-hole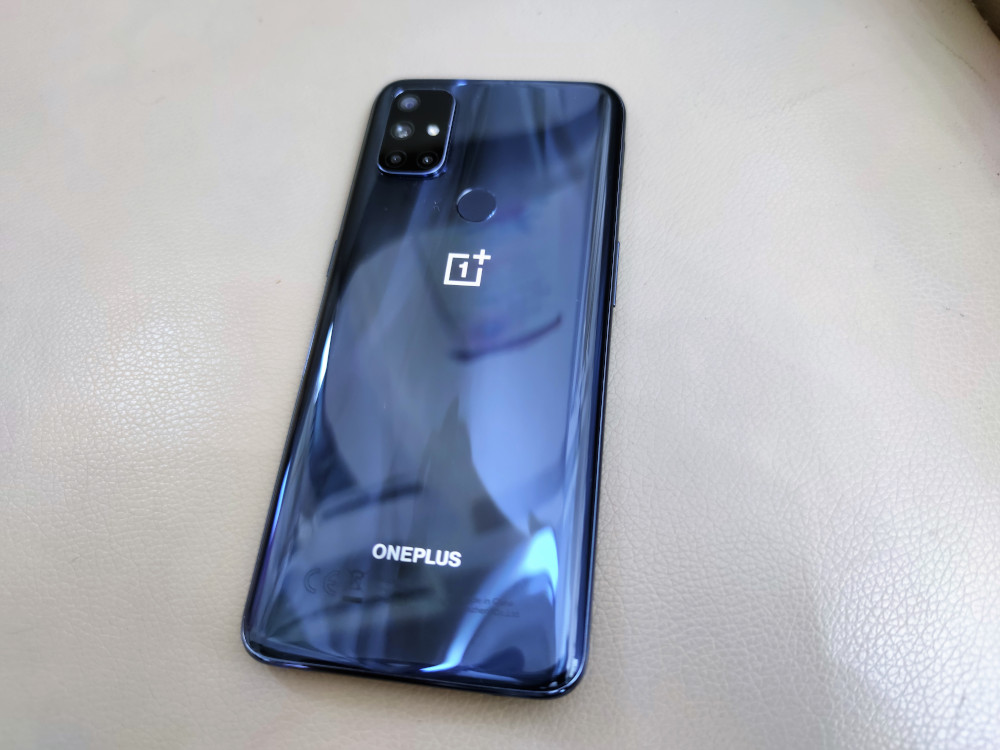 The back of the phone is a glossy plastic that's reflective but smudges easily
The buttons and SIM tray are split between the left (top) and right (bottom) sides of the phone

The phone actually has speakers at the bottom and top
Moving on, you have the power button on the right and the volume buttons on the left. We like the way OnePlus positioned them, as they were in comfortable reach and allowed for easier screenshots. The SIM tray is also on the left, while the bottom houses an audio jack, USB-C connector, and speaker. Overall, the Nord N10 felt a bit plain for us. Don't get me wrong, being plain isn't necessarily bad but we kind of expected it to have a stand out design.
Tech specs & features – Decent hardware and plenty of useful features suited for general users
Display - 6.49-inch IPS LCD, 90Hz screen refresh rate
Chipset - Qualcomm Snapdragon 690
Memory - 6GB RAM + 128GB ROM
Rear cameras - 64MP (main lens) + 8MP (ultra wide-angle lens) + 2MP (retro portrait lens) + 2MP (macro lens)
Front cameras - 16MP
Battery - 4300mAh, with 30W fast-charging
Colours - Midnight Ice
Next, let's talk about product specifications. As you would expect, the tech specs for this device places it firmly in the mid-range. It comes with Qualcomm's Snapdragon 690 5G chipset, 6GB of RAM, and 128GB of internal storage. You could also add a microSD card to add more storage space, though it does occupy a SIM card slot. Speaking of SIM cards, this phone supports dual SIM with one slot for nano-SIM.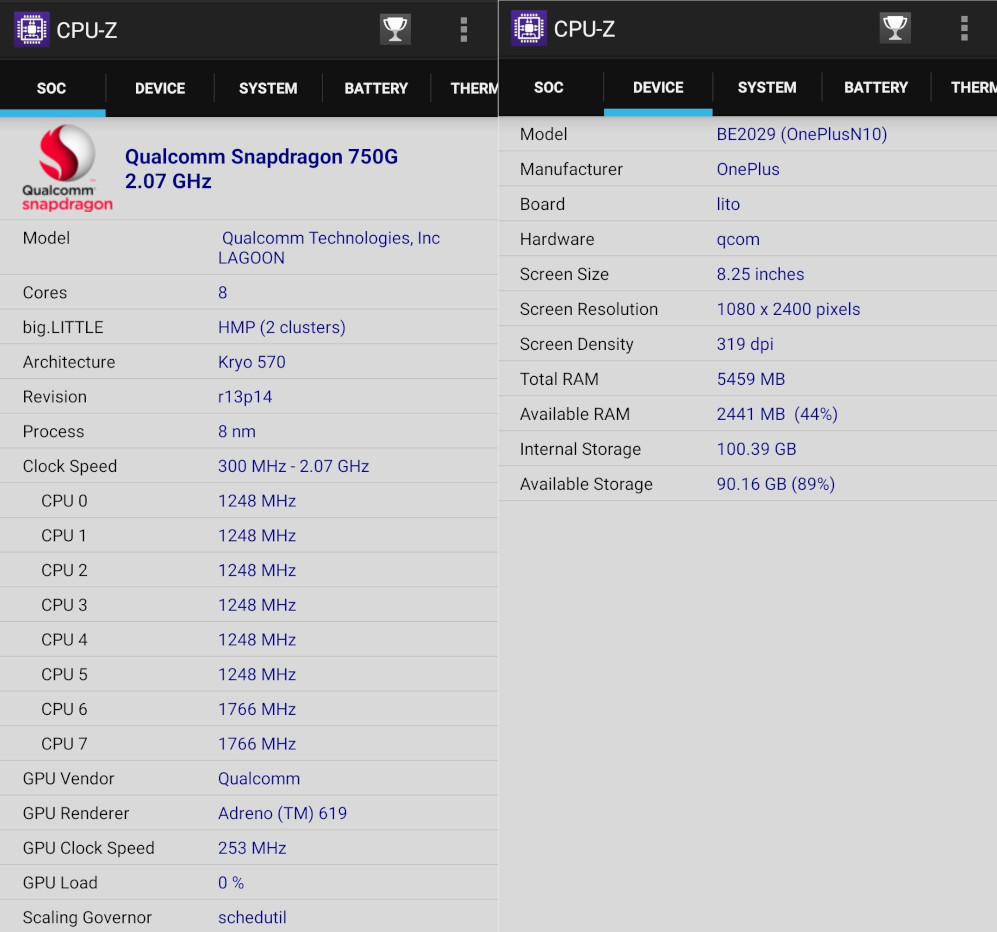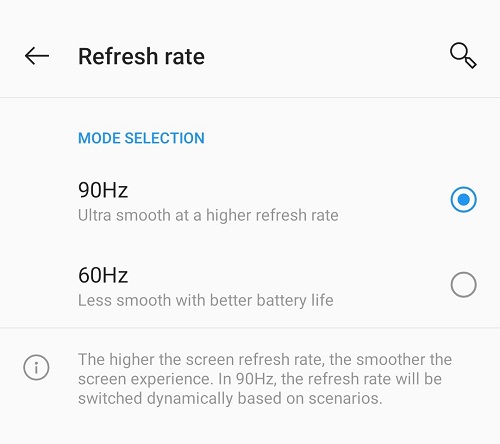 At the 90Hz setting, the refresh rate will switch dynamically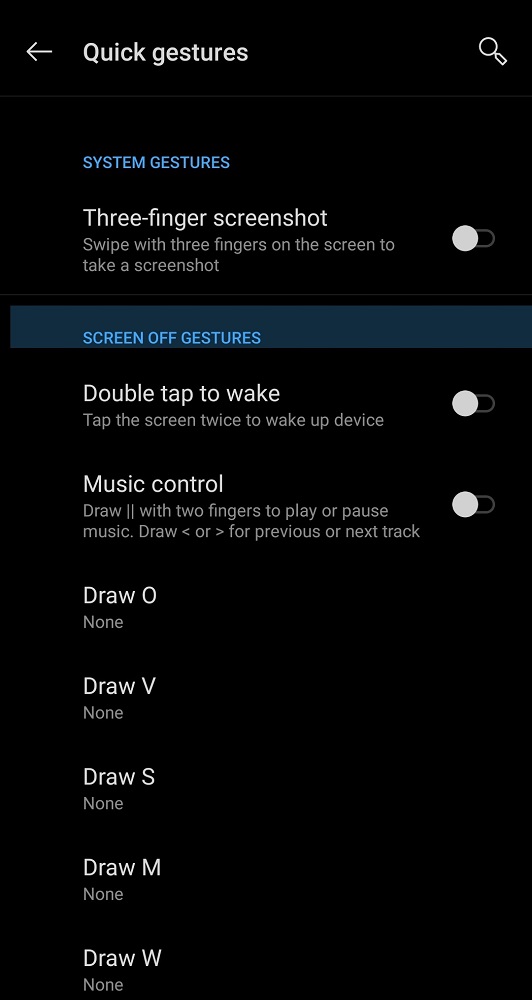 You can map some touch gestures to certain apps or functions
For the display, the Nord N10 5G comes with a 6.49-inch IPS panel that has a max resolution of 1080 x 2400 and a refresh rate of 90Hz. Overall, this is quite common for mid-range phones these days. The 90Hz refresh rate is more than enough to make the phone look very smooth, be it for web browsing or general use. You can also switch the refresh rate to 60Hz, but it's best to keep it at 90Hz. In this mode, the phone will dynamically switch the refresh rate based on the content being viewed anyway. The display also supports Quick Gestures, which you can map to certain apps of functions to quickly start or activate them.
As for the cameras, there are a total of four cameras at the back – a 64MP main camera, 8MP ultra-wide camera, 2MP macro camera, and a 2MP depth sensor. On the front, you'll also find a 16MP selfie camera under the punch-hole. In terms of camera features, the notable ones would be time-lapse, slow-motion, super macro, and Nightscape. There's also a Pro mode, which comes with the usual adjustment functions like ISO, white balance, aperture, and exposure levels.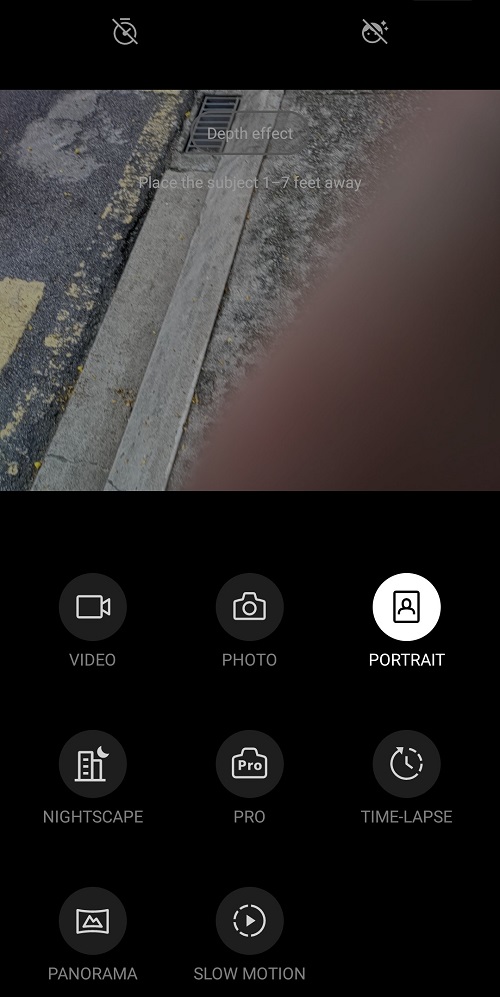 It only has a few camera features, but average users should be satisfied with these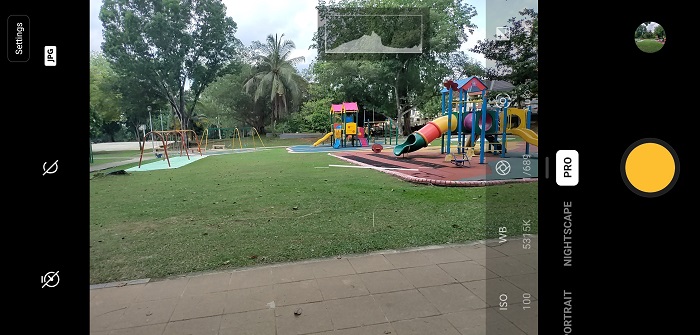 Pro mode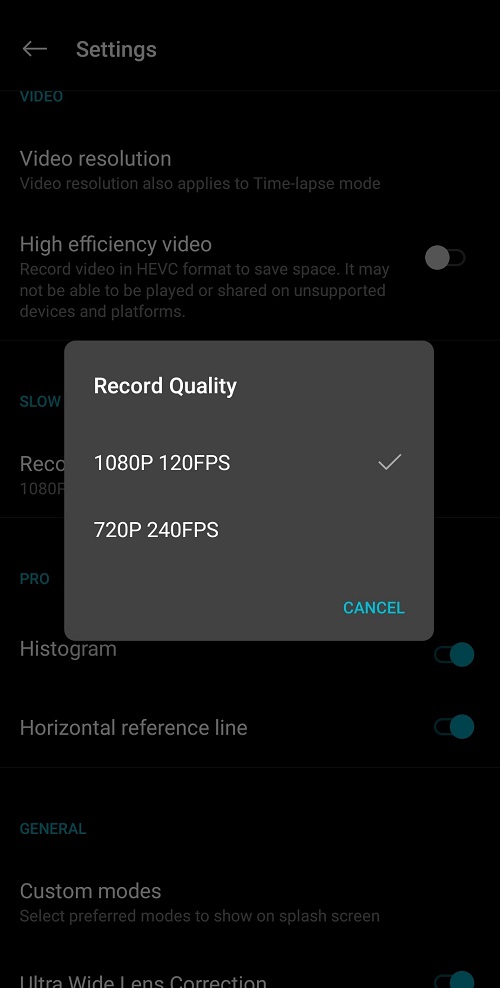 It's possible to record slow-mo videos at 240p, but the resolution would be lower
There aren't as many features when it comes to video recording, but you do get 4K/30fps video recording. The camera app also comes with a slow-mo video, though the settings are limited to 1080p at 120fps or 720p at 240fps. Do note that the 720/240fps setting uses the 8MP less, so the detail isn't as good. This isn't a feature that most people would use, but it's there if you happen to need it.
Moving on, let's talk about the features of this phone. There are a few that some may find useful, like Game Space, which is not as packed with functions as the game mode you'd see in some more high-end devices, but it does provide some useful functions. You can route phone calls to speakers while you play, which leaves your hands free. There's also a Pro Gaming mode that will prioritise the phone's processing and network bandwidth for games. But while it helped with more data-intensive games that need an always-on Internet connection, it doesn't really do much to boost game performance.
Fnatic Gaming Mode was renamed to Pro Gaming Mode after an update, but it does the same things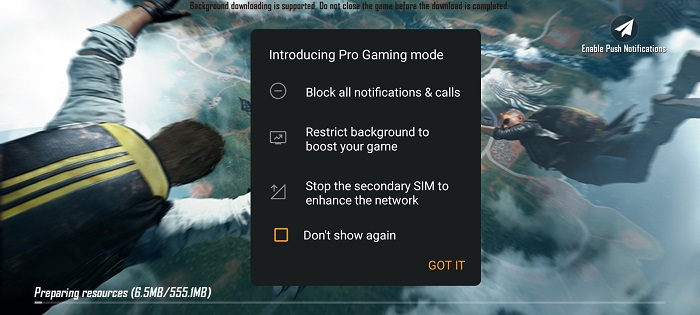 Pro Gaming Mode causes the phone to prioritise the game and blocks distractions
For biometric security, the OnePlus Nord N10 5G supports both fingerprint and face unlock. The fingerprint unlock is the faster option since you can just tap your finger over the sensor and get an almost instant unlock. On the other hand, the face unlock requires you to press the power button once for the camera to recognise your face, before you can swipe up to unlock. It also doesn't work sometimes if you're wearing a mask.
Performance – Average performance, but great for multimedia
As you can tell from the specs, this isn't a device that's designed to be powerful. It comes with a Snapdragon 690 chipset and 8GB of RAM, allowing it to score 609 points for single-core and 1847 points for multi-core on Geekbench 5. As for 3DMark, it managed 2176 points in the Sling Shot Extreme benchmark.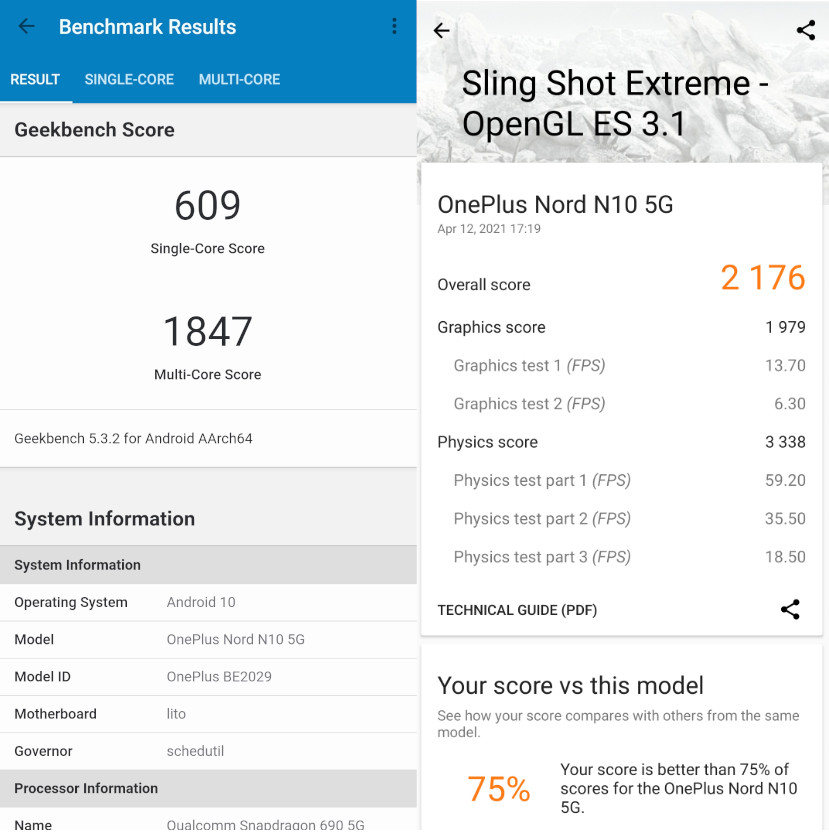 Geekbench (left) and 3DMark (right) benchmarks show decent performance, for a mid-range
If you're into mobile games, the OnePlus Nord N10 5G has enough performance to play some games like PUGB Mobile at High without noticeable stuttering. But don't expect to play high-end titles like Genshin Impact at anything above minimal settings. Even if you do so, the game will drain your battery really fast. Leaving games aside, the phone does well enough for daily tasks and the OxygenOS is probably one of the cleanest operating systems you'll find.
Not into games? Well, you should consider using this phone for videos or music then. The 6.49-inch display may just be an IPS panel, but the visual quality is pretty decent and the 90Hz refresh rate makes it quite smooth. Perhaps the best part about multimedia on this phone is the audio, as it uses dual speakers instead of the more common single speaker setup. This means the phone's volume is pretty high and the audio is more balanced when you're watching videos in landscape mode.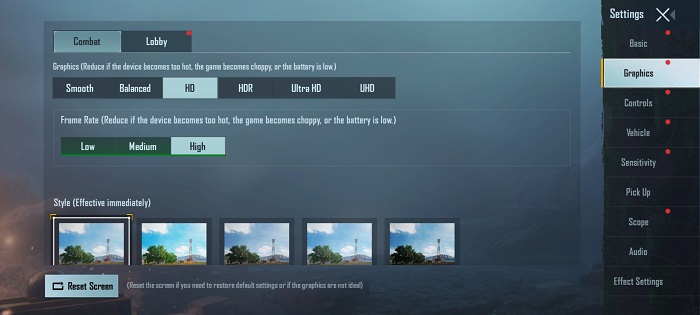 You could play the game in HD with High settings, which is OK for most people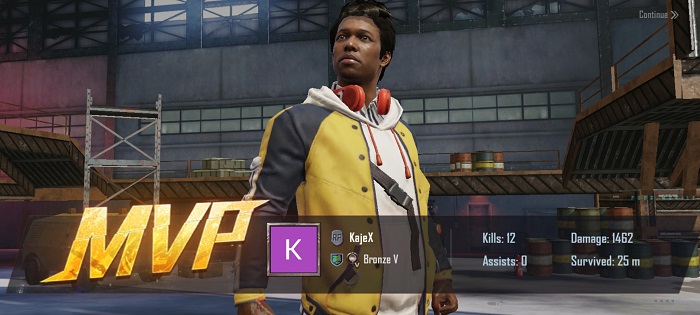 It doesn't look the greatest, but the phone won't lag at the right settings and doesn't heat up
As for the battery life, its 4300mAh battery can last more than a day if you're just using it for basic tasks like web browsing and text messaging. But if you watch a lot of videos or play mobile games often, you're looking at closer to 6-8 hours, depending on how much you tax the phone. Fortunately, the 30W charger is good enough for quick top-ups. In fact, a 20-minute charge is enough to provide around 25% charge to the battery. Perfect, if all you have is a short lunch break to charge the phone.
Moving on to cameras for this phone, they do well enough under natural lighting. Overall, it felt like the cameras delivered decent contrast and colour. Sure, they don't produce the sharpest photos but the details are decent. The software certainly doesn't try to overprocess too much here, which is fine in this case.
For the photos taken at night, the Nightscape feature does an okay job. The areas that are lit maintain good detail, contrast, and colour. Photos in Nightscape mode also look brighter, as the software will artificially boost the lighting. However, that results in noise for the areas that are originally not that well lit. Mind you, I'm no expert in mobile photography, so you'll have to check out the photos included and judge for yourself.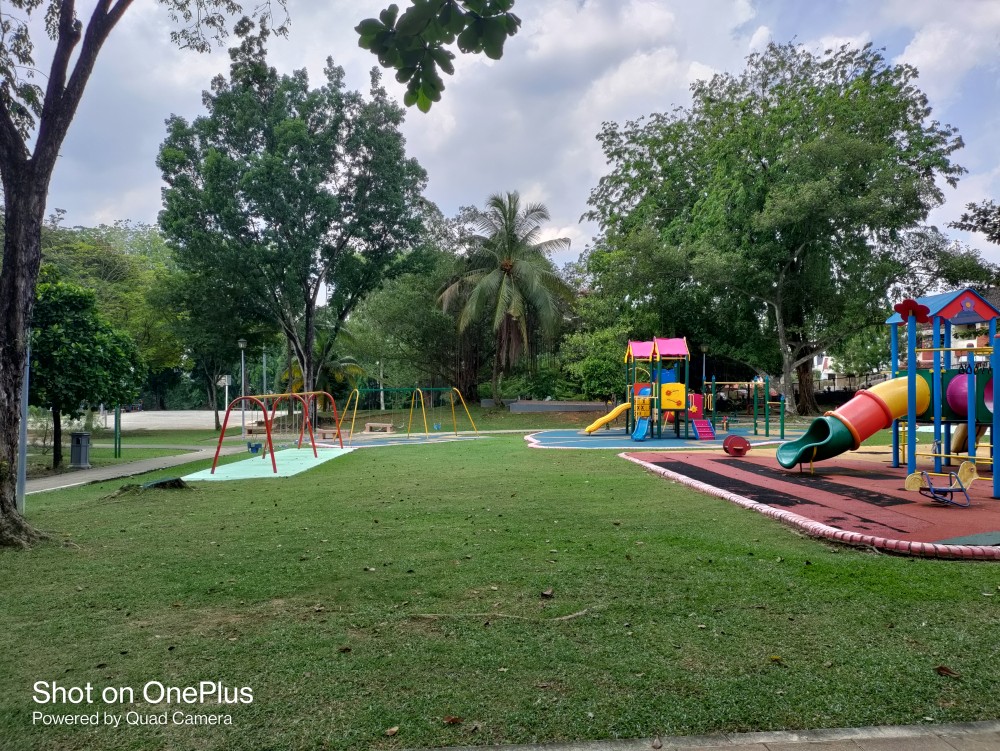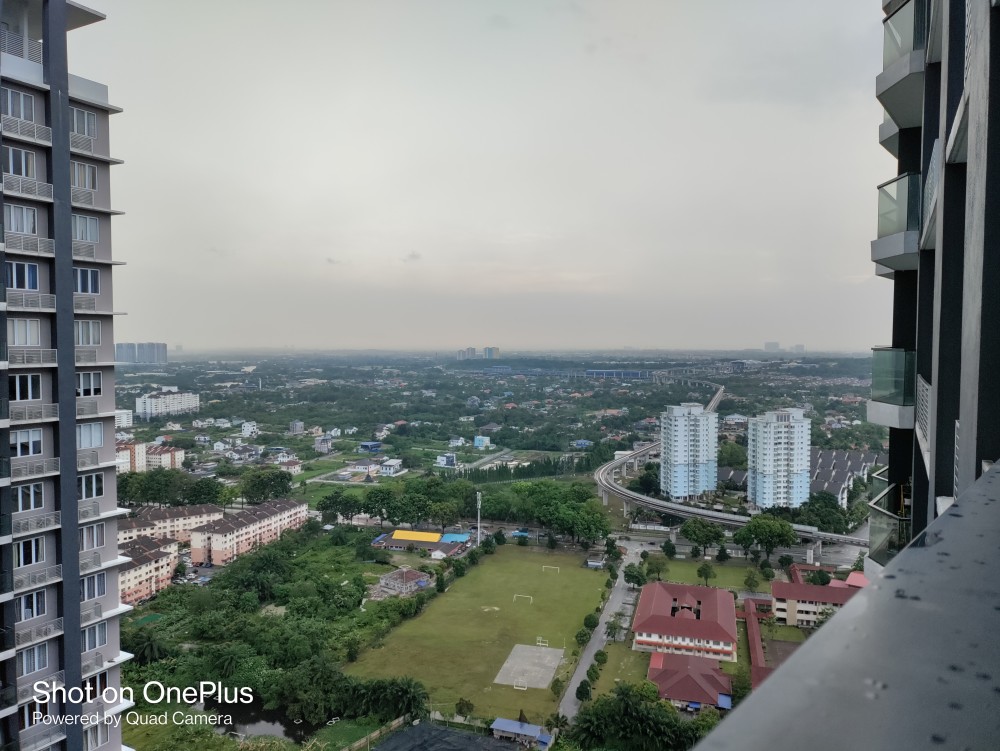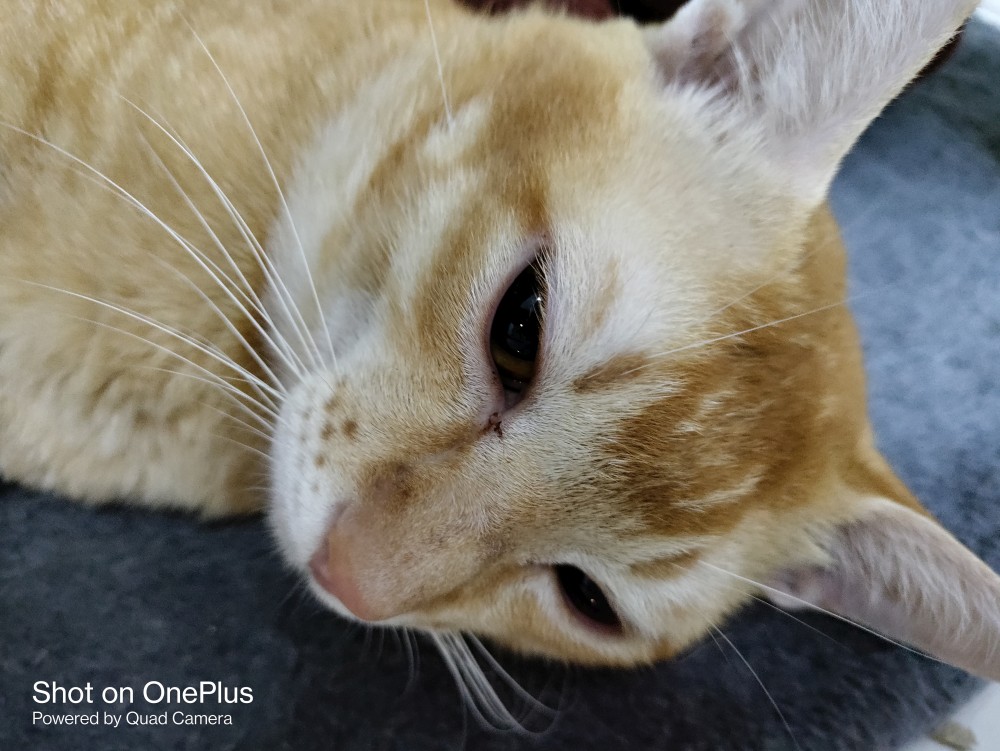 Normal Mode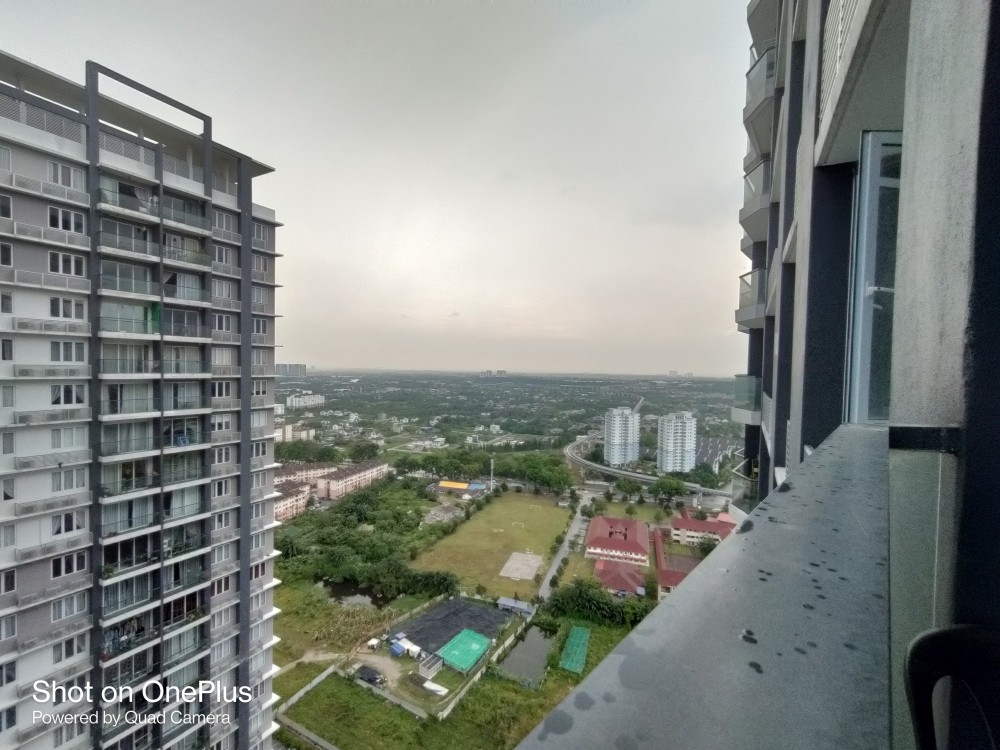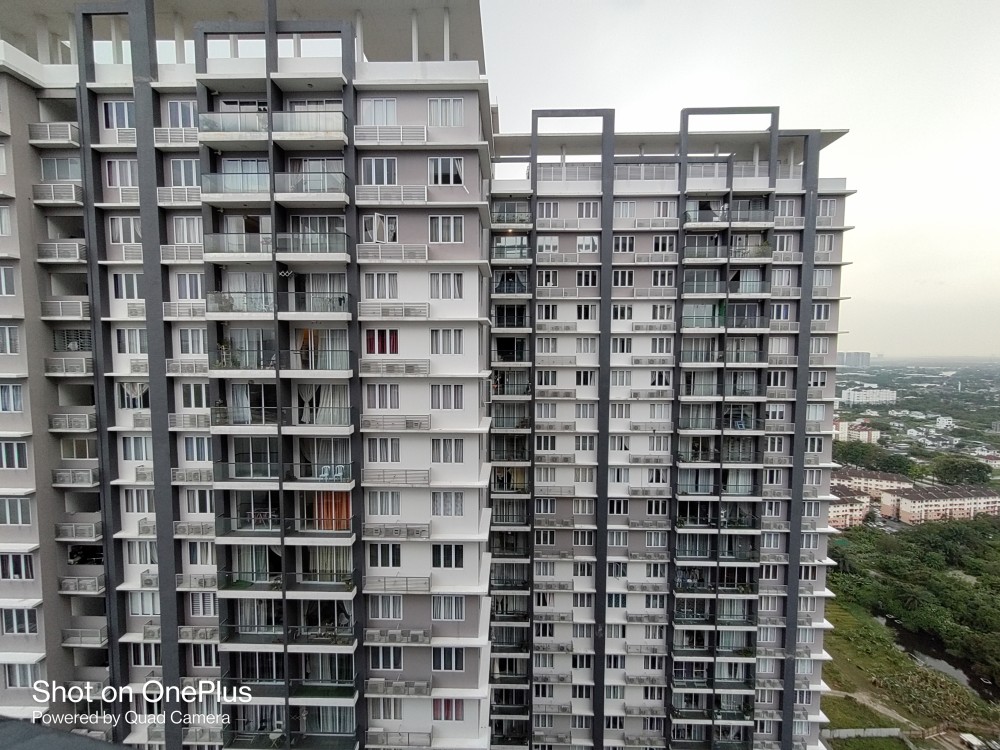 Wide-angle Mode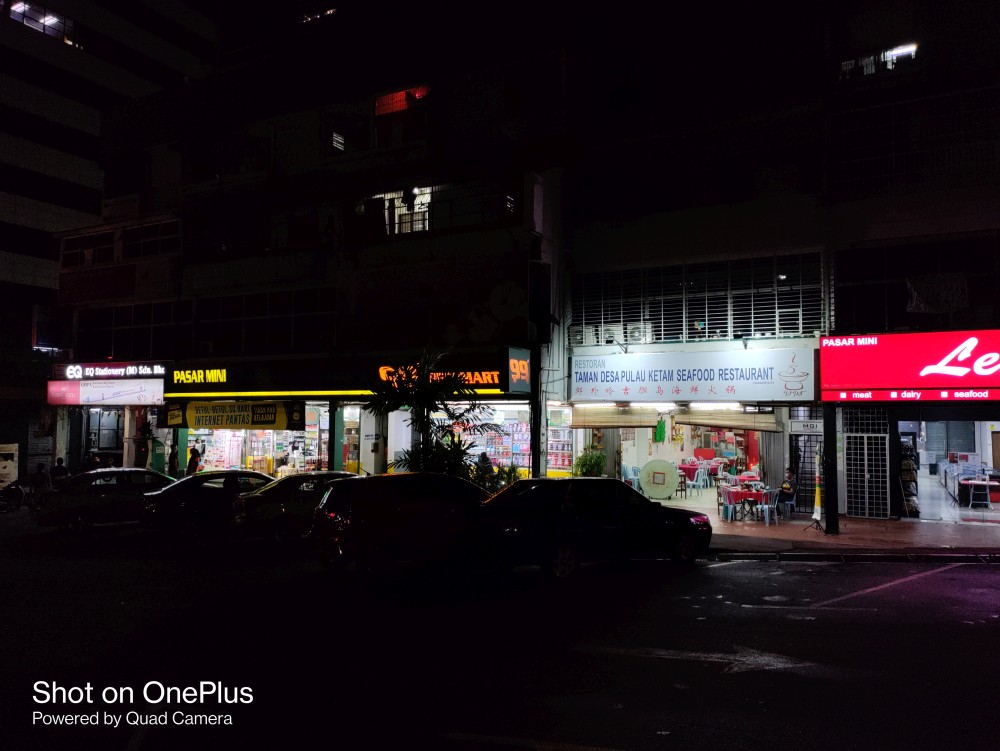 Low-light shot (Normal)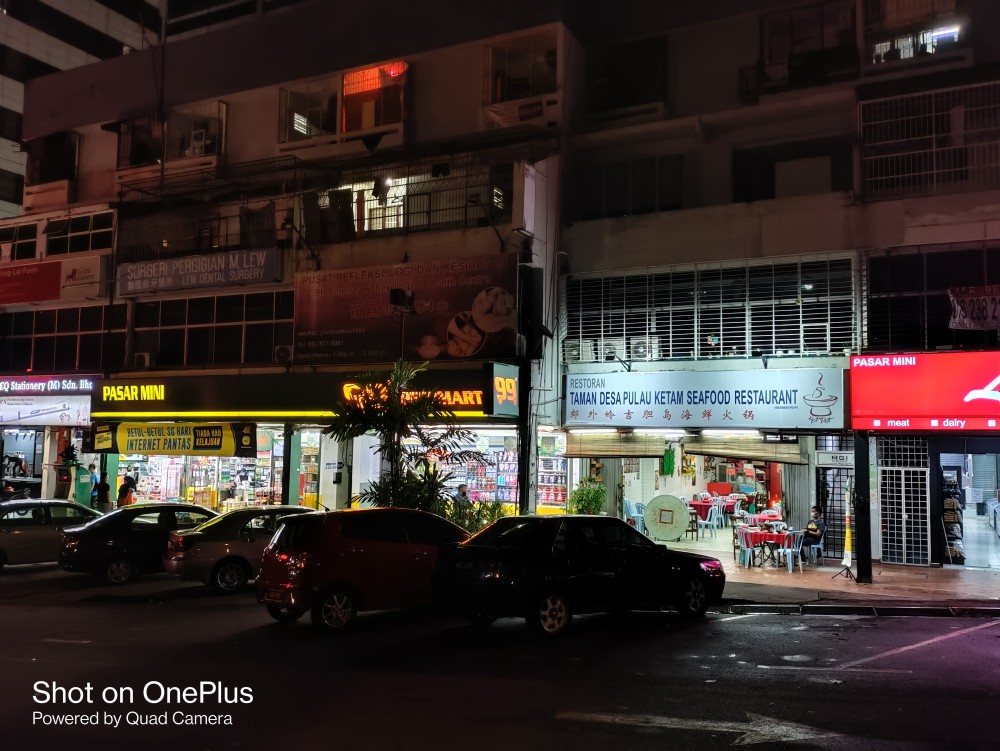 Low-light shot (Nightscape Mode)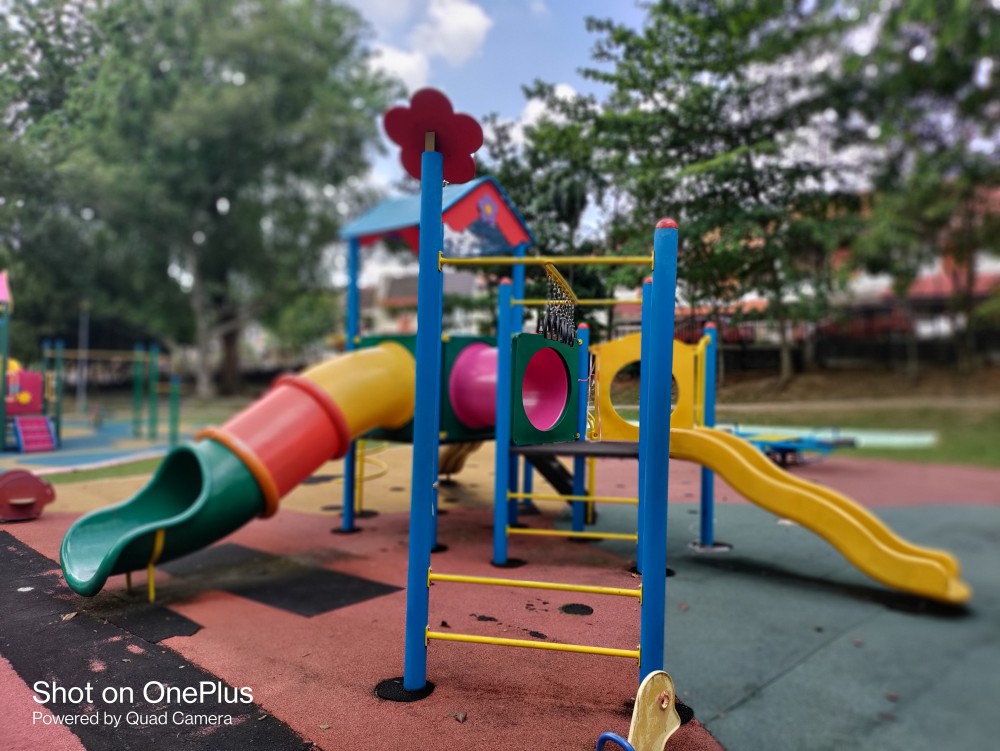 Portrait mode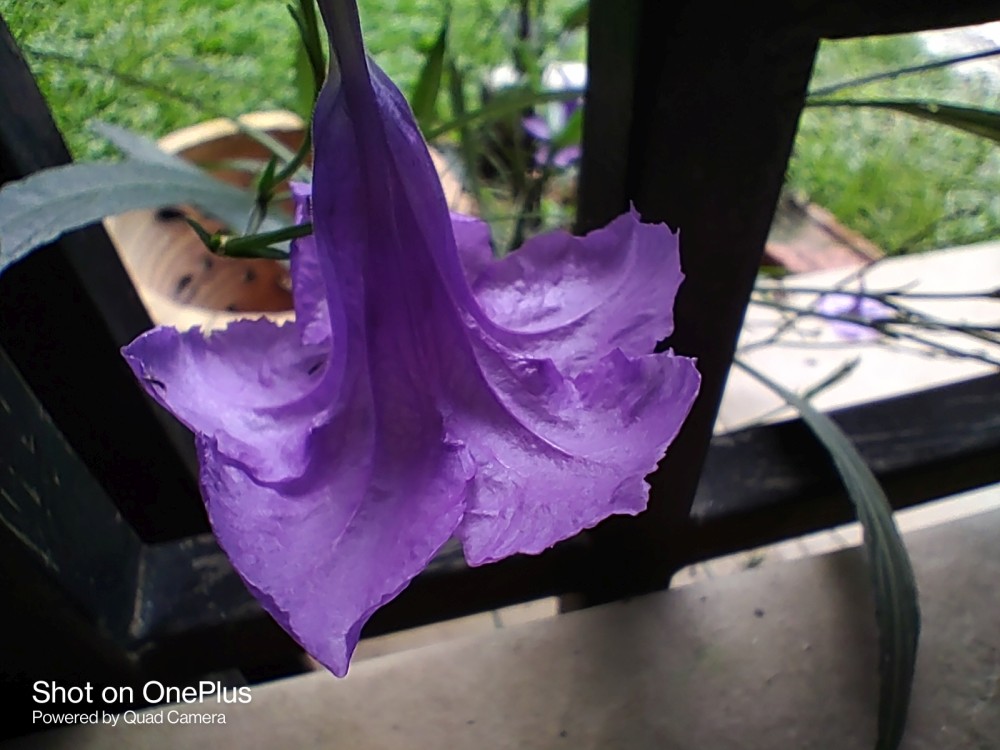 Macro mode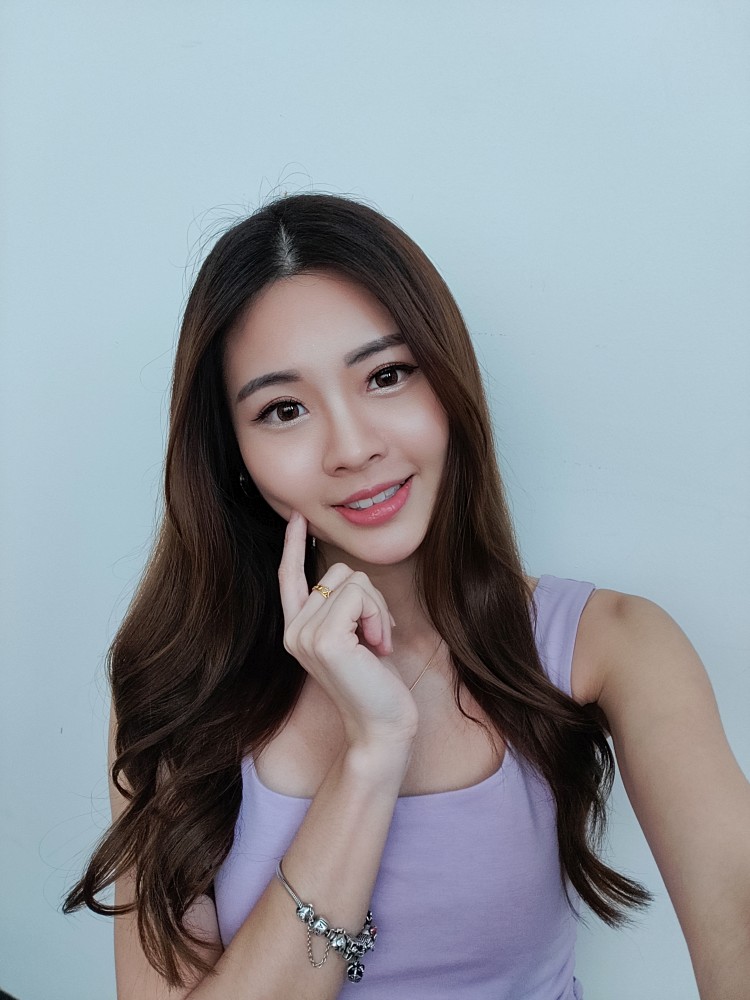 Front camera selfie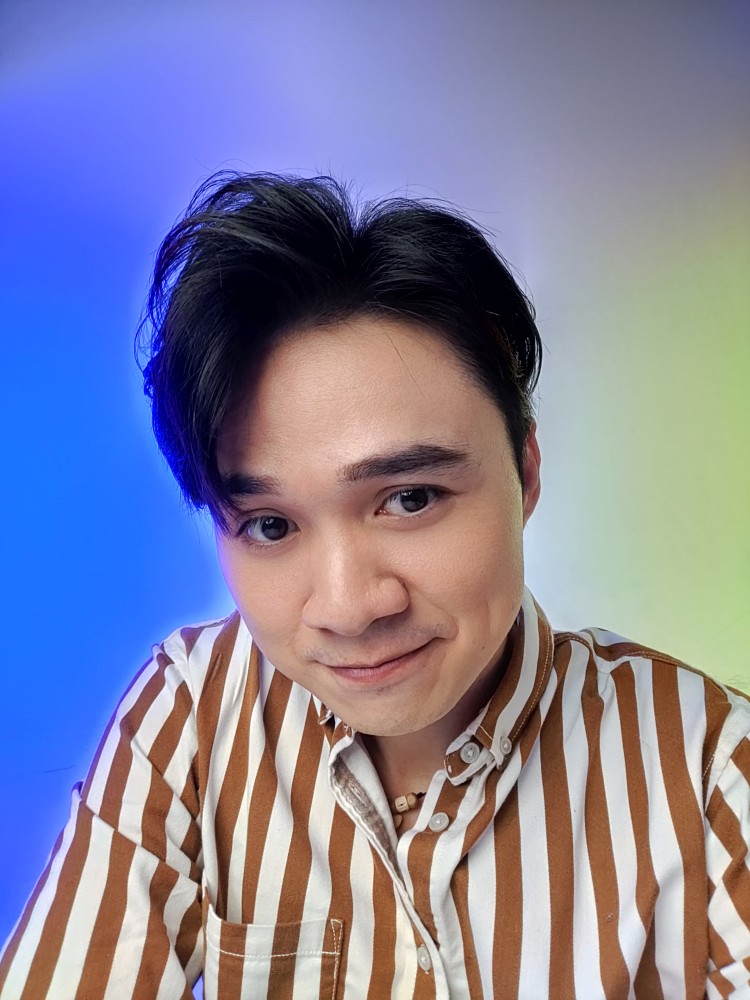 Front camera selfie with a filter added
Conclusion – Average device but has some merits
To close, here's a round-up of what I think about the phone. On the good points, my favourite part is its OxygenOS, which is a clean operating system that has barely any bloatware. It's as close to vanilla Android as you can get, except it's actually better thanks to its built-in features. The display is decent and the dual speakers are a nice touch too, especially if audio is important for you.
Besides the above, the OnePlus Nord N10 5G really doesn't stand out much. Its performance is decent at best and the cameras don't really impress us. Overall, the one word that can describe the phone would be average. For RM1199, it's not the most competitive mid-range we've seen. But if you like devices with a clean OS, it's a good option and it does futureproof you for when 5G networks do come online (expected to be 2023) in Malaysia.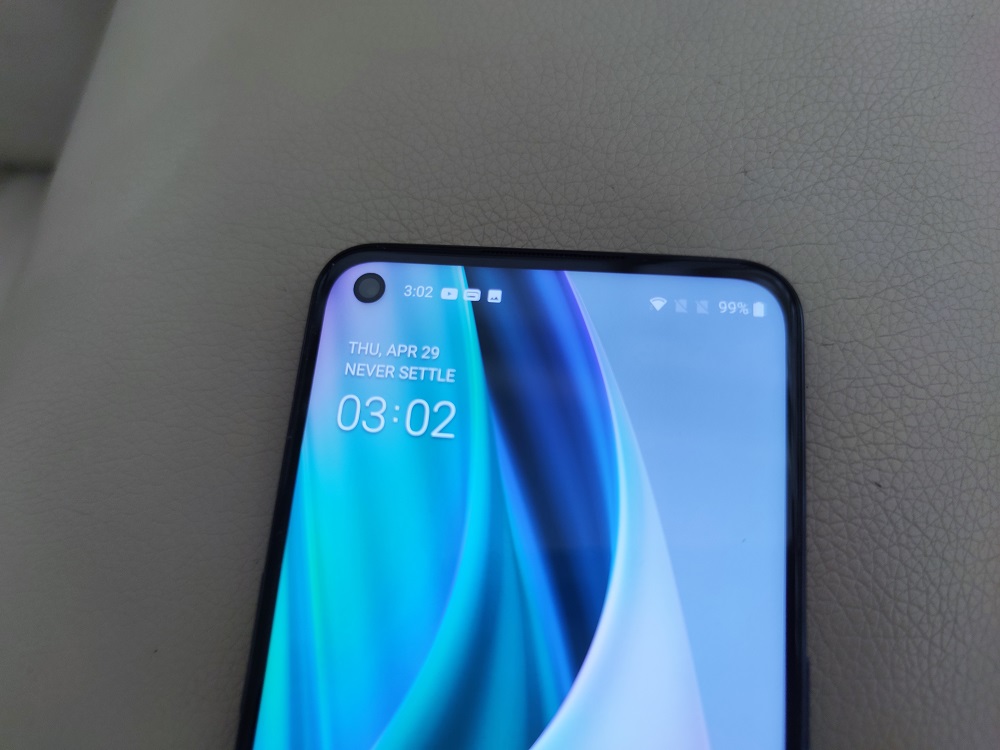 Having said that, there are quite a few alternatives in this price range. For instance, the recently launched realme 8 Pro is a slightly more powerful device and has a 108MP main camera for RM1299. Another option is the recently unveiled Redmi K40 Gaming Edition, which comes with a notably more powerful chipset but less RAM (6GB) for its cheapest variant (~RM1264).
So, that's it for our review of the OnePlus Nord N10 5G. What do you think about this mid-range device, would you be interested in getting it? Let us know in the comments below! If you want more articles like this, stay tuned to TechNave.com.