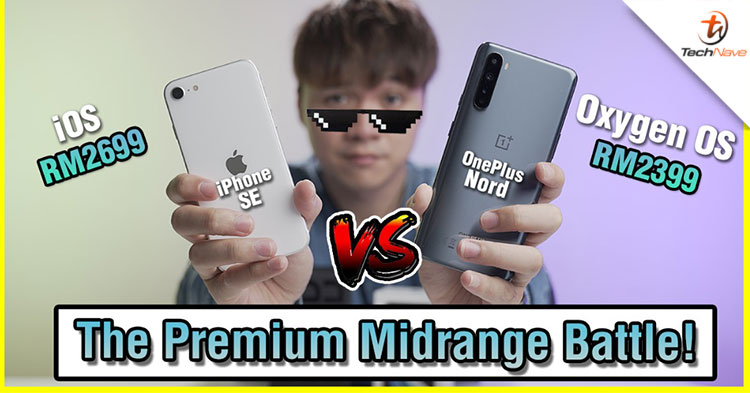 We've been receiving requests and comments for us to do comparisons between two recent smartphones, so here you have it! The Battle between the two most aniticipated premium midrange smartphones, the OnePlus Nord and the iPhone SE 2020. Although both of these smartphones are having different platforms but they are having a similar price point and also parked at the same category on their respective brands.

In terms of the tech specs, the OnePlus Nord is coming in with the Snapdragon 765G 5G chipset whereas the iPhone SE 2020 is equipped with the A13 Bionic chipset which is now the strongest chipset for Apple at the moment. Both are also running on different platforms, the OxygenOS 10.5 and also the iOS 13.5. Looking at the pricing, the OnePlus Nord is priced at RM2399 for the 12GB+256GB and bundled with the OnePlus Buds and iPhone SE at RM2699 for the 3GB + 256GB variant, check out the video below and watch how will the OnePlus Nord fare against the iPhone SE 2002.
Catch our unboxing videos for both of these phones at our Youtube Channel and also on TechNave.com!