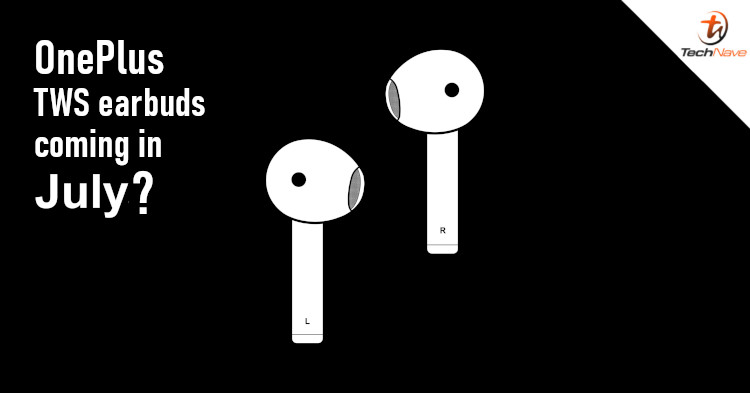 Image by Max J.
Here we go again! Just when you think that we've seen enough true wireless stereo (TWS) earbuds, another company decides it has to make one. Sources claim that OnePlus has more than just the OnePlus Z smartphone, but also has new TWS earbuds up its sleeve.
An illustration that allegedly shows the phone's real design was found online recently. The Twitter source, Max J., claimed that he got the info from a "new but seemingly reliable source". It also seems that it will be announced in July 2020, around the same time when the company would unveil the OnePlus Z smartphone.
*¹ New but seemingly reliable source; take it with a pinch of salt

— Max J. (@MaxJmb) May 15, 2020
To be honest, this rumour doesn't sound credible to us and even the leaker said to take it with a grain of salt. However, the OnePlus Bullets Wireless 2 that was released a while back was quite well received. It's not too much of a stretch to believe that OnePlus would decide to make a TWS model, especially since it's the current trend.
With that said, what do you think of this rumoured OnePlus TWS model? Would you be interested in getting it if it's released here in Malaysia? Let us know on our Facebook page and stay tuned to TechNave.com for more news like this.