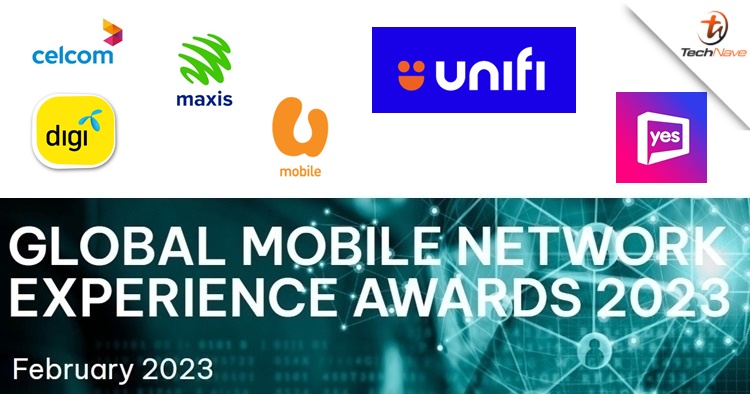 Recently, Opensignal released two new reports about each country's mobile network experience globally. As usual, we will be taking a look at our local telco's performance in various categories.
First up, Celcom has impressed Opensignal so far as one of the most improved telcos on a year-on-year basis. Celcom improved the most in Games Experience, Voice App Experience, Download Speed Experience and Upload Speed Experience. In the Download section, it rose by 95.6%, the second-highest percentage increase observed globally and the largest seen in South East Asia.
Additionally, Yes by YTL Communications also appeared in the Global Rising Stars chart. If you take a closer look at the chart below, Yes is also listed in the same four categories as Celcom. Although Opensignal didn't mention any of the year-on-year data percentages about Yes, the analytic firm certainly took note of the telco as one of the Global Rising Stars across the aforementioned categories.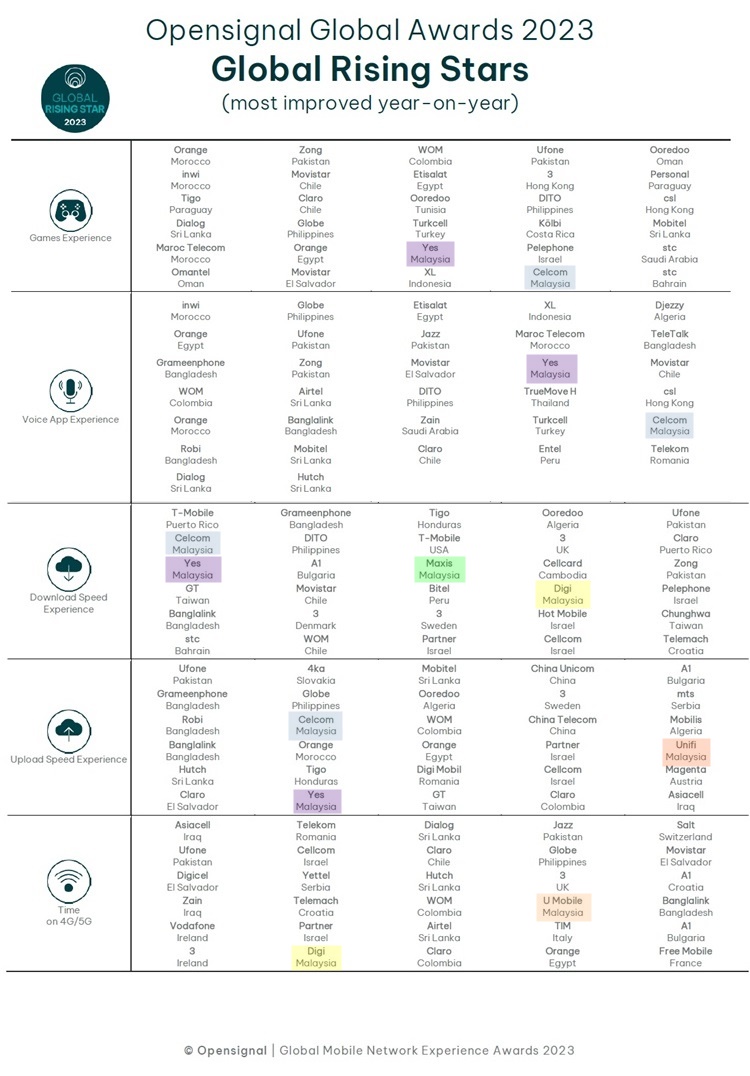 On the other hand, Maxis got Global High Performer for Time on 4G/5G and a Global Rising Star for Download Speed Experience. Opensignal reported that Maxis' network rose by 61% within a year, whereas for U Mobile, the company rose by 9.5% to reach 98% as a Global High Performer and a Global Rising Star for Time on 4G/5G. Unifi also got a Global Rising Star for Upload Speed Experience, with its network rising by 26.4% between H2 2021 and H2 2022. Meanwhile, Digi only appeared in the Download Speed Experience and Time on 4G/5G without any data presented.
Next, Malaysian users observed a 26% improvement in their Live Video Experience. This landed Malaysia in fifth place globally in terms of 4G to 5G Live Video Experience improvement. Indonesia got first (32.7%), followed by the Philippines (28.1%), Peru (27.1%) and South Africa (26.3%). It is also noted that Malaysia is one of the top 10 markets that offer live video streaming providers an opportunity to expand.
If you want to read the two reports, visit the links below to check them out. Stay tuned for more trending tech news at TechNave.com.