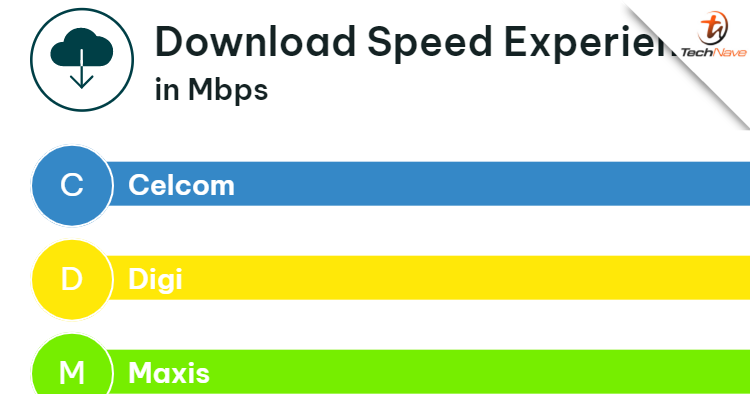 We are entering the fourth quarter of the year soon but before that, Opensignal just released the latest report of Malaysia's Mobile Network Experience report. As usual, there are just a couple of key findings from June until August 2022, namely, Digi, Celcom and Maxis.
According to Opensignal, Digi seems to be doing very well as the subscribers now have the fastest average download speeds with 20.5Mbps. On the other hand, Digi along with Maxis also got the best Video Experience award, with statistically tied scores of 43.2-43.3 points (on a 100-point scale). With the consistent performance, Digi also bags another win at the Excellent Consistent Quality award at 64.8%.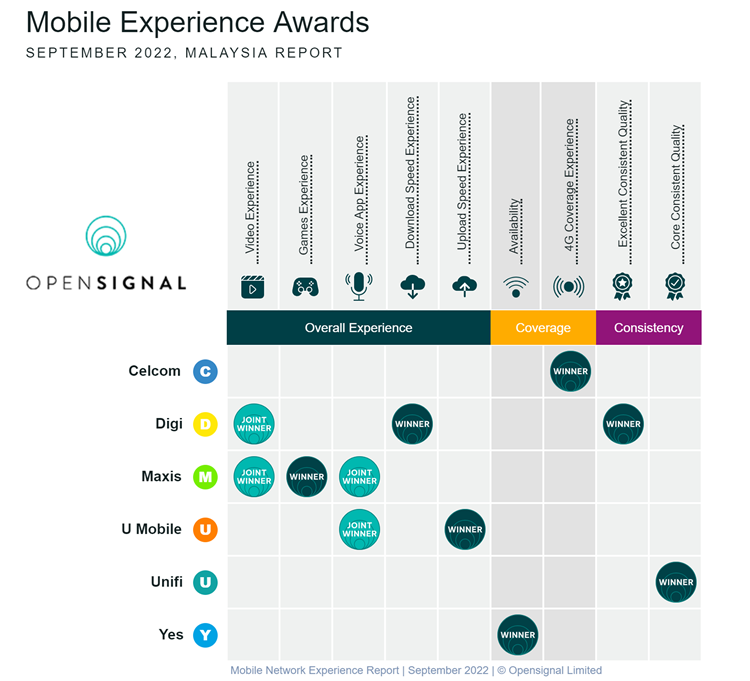 Meanwhile, Celcom takes hold of the 4G Coverage Experience award with an impressive score of 9.2/10 point scale. The chart says Maxis users also got to have the best mobile gaming experience, followed by YES for Availability, Unifi in Core Consistent Quality and U Mobile for having the best Upload Speed Experience.
On the other hand, our commercial 5G services got noted by Opensignal as one of the last countries in Southeast Asia. There is still no official signage or confirmation on which local telcos have signed up for the single 5G wholesale network by Digital Nasional Berhad. It is not known how long will Malaysia continue to face this challenge, since it was reported that Maxis and U Mobile backed out a few weeks ago.
For the full report by Opensignal, you may visit the official webpage right over here. Stay tuned for more trending tech news at TechNave.com.