Opensignal reports that Malaysia has one of the best 5G download speeds (for now)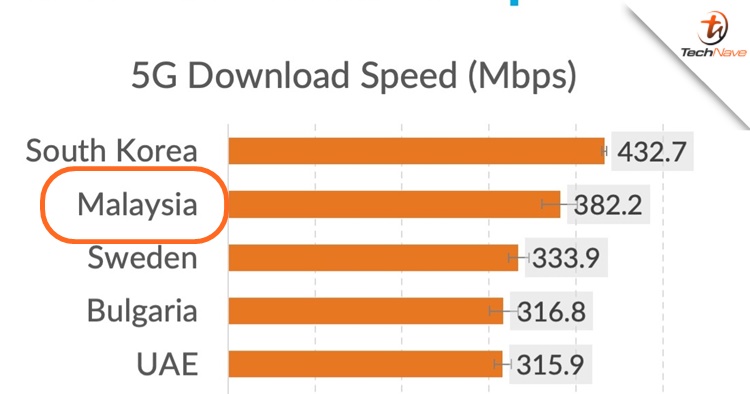 Yes, we are as surprised as you are. In this latest global 5G experience report by Opensignal, Malaysia is actually one of the top rankings in three 5G speed categories, as well as 5G Games Experience. As many of you should know, 5G is still rolling out and not available in many states at all.
Despite that, Malaysia tops the table for the uplift in users' average download speeds using 5G over 4G with a staggering 25.7 fold increase. In the 5G download speed and 5G peak download speed category, Malaysia is surprisingly behind South Korea and Taiwan in second place respectively. Malaysia is also in first place in and 5G upload speed ahead of Sweden.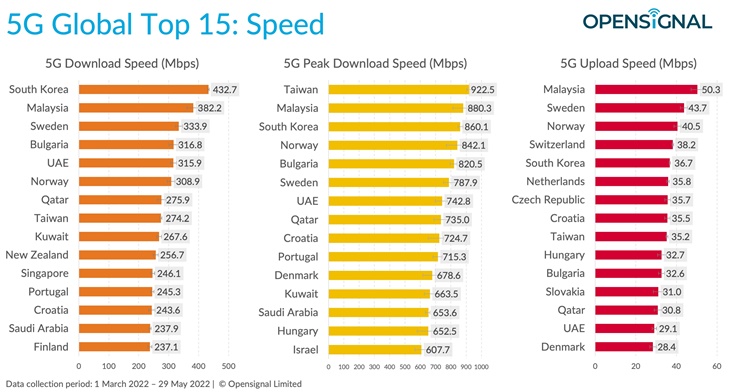 Currently, only two operators have deployed 5G across the nation and also are on a single wholesale network. Of all the places, we also only know that some parts of Kuala Lumpur, Cyberjaya and Putrajaya are the hot spots for 5G. With this, there can only be so few 5G users and Opensignal predicts that as more users and more operators take up 5G, then the 5G experience would likely to drop dramatically.
That being said, Malaysia is hanging on at the top 15 in 5G Games Experience just behind Germany. Our country is nowhere to be found in the 5G video and voice app experience at all, though. And since 5G is only limited to three districts for now, Malaysia did not appear in the 5G availability and 5G reach chart as well.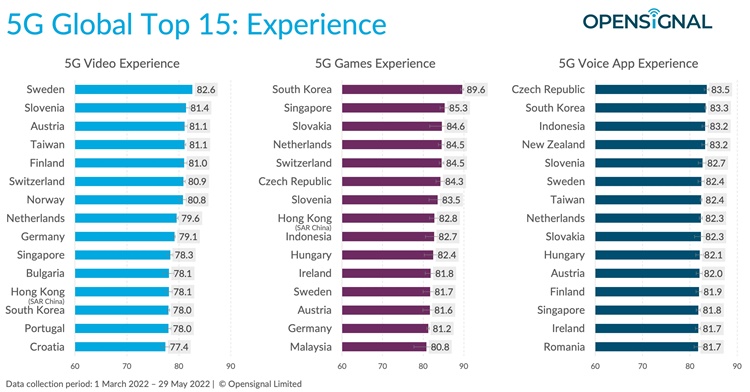 The data collection was gathered from 1 March until 29 May 2022 by Opensignal. If you would like to read the full report, you can do so by visiting the link right here. Stay tuned for more trending tech news at TechNave.com.