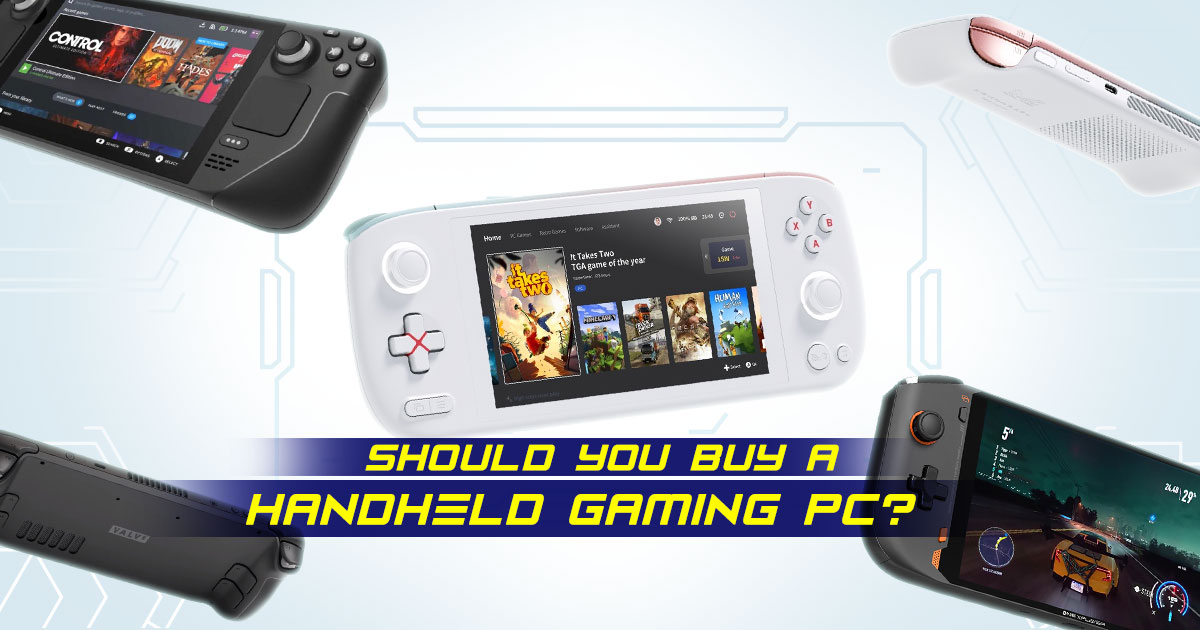 If you're into PC gaming, you've likely heard of the new gaming console from Valve - the Steam Deck. I'm personally quite interested in it, as it has even more potential reach than the Nintendo Switch.
Unfortunately, the Steam Deck isn't available in Malaysia and importing one is near impossible. So, what happens if I want to have a handheld gaming PC? The alternative is to get one that runs on Windows. But could these handheld consoles become mainstream PC gaming, and should you buy one? I probably won't, and below are reasons why I think it's a bad idea.
Fixed/limited performance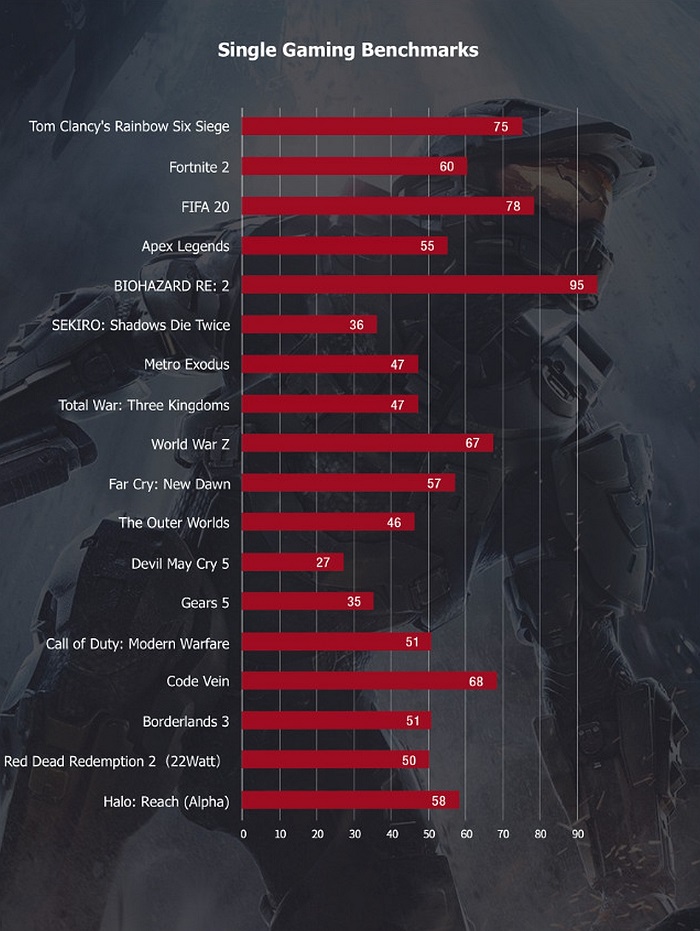 Benchmarks for the GPD Win Max released in 2020 in native 1280x800 resolution (image from Wccftech)
One of the biggest factors for that would be the performance or the limitations on performance to maintain the form factor. Handheld gaming PCs don't tend to be powerful. This is because the hardware can't be too powerful or it would be hard to maintain a relatively portable body. There's also the issue of cooling, as companies need to find the right mix of cooling performance and acceptable noise level.
It doesn't help that many of them use chipsets that tend to run hot, so the cooling systems have a hard time catching up. Some companies are going for AMD Ryzen chips for their handheld consoles, as those have more powerful integrated GPUs. These APUs are expected to enable higher performance on handheld consoles, and might not need as much cooling.
Personally, I'm eyeing the recently announced AYANEO 2. This handheld gaming PC will come with an AMD Ryzen 6800U chipset, which is expected to deliver great performance. Would it prove to be powerful enough to make handheld Windows gaming more appealing? Well, we'll find out once it's out on the market.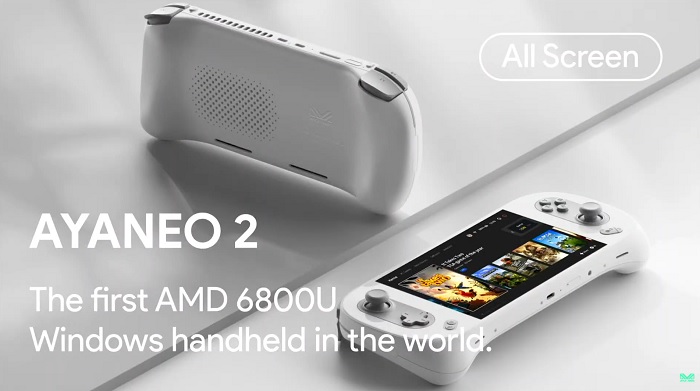 The AYANEO 2 was recently announced and seems quite promising
Lack of customisability
Besides limited performance, handheld gaming PCs have one problem that makes them less than appealing - lack of customisability. Unlike desktop PCs, you can't swap out the components in a handheld gaming PC. This means that they lack upgradability, which is crucial to keep up with the always growing requirements for new PC games.
Sure, you could upgrade the storage for some models with microSD chips or small PCIe SSDs. But forget about upgrading the CPU because it's probably soldered onto the circuit board. Unlike laptops, you also can't connect an external GPU to the device for extra performance, which is quite a bummer.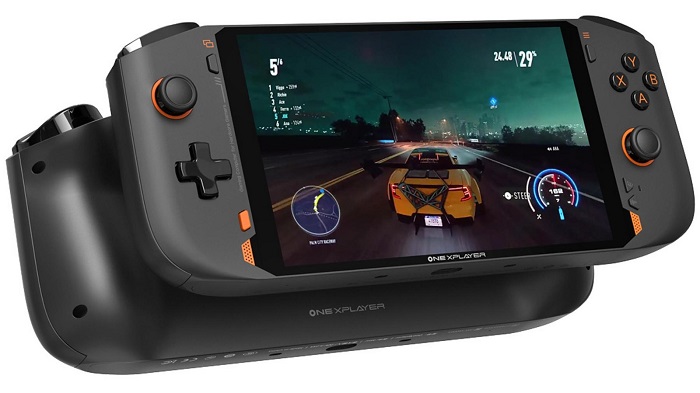 Like most handheld gaming PCs, the ONEXPLAYER Mini lacks upgradability
Unoptimised games and software
One of the reasons why the Steam Deck is getting so much interest is the software. Valve has done a great job on the Steam Deck UI, making it a relatively smooth user experience for a handheld console. Of course, I won't say that the Steam Deck is perfect.
In fact, plenty of reviewers have pointed out that it has software issues. But if you ask me, the Steam Deck does well enough for what it offers and the UI rarely gives you problems. Moreover, Valve managed to make many games playable out of the box.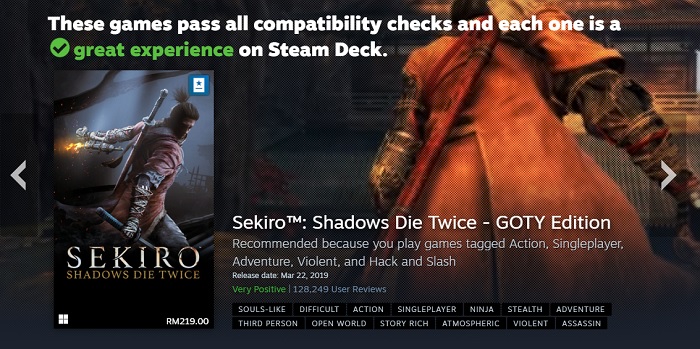 There's a dedicated compatibility page for the Steam Deck, but handheld Windows gaming PCs don't have that
At a glance, Windows-based systems shouldn't be all that different. But it has plenty of issues, like the UAC (User Account Control) prompts disabling trackpads. Overall, it's a lot less optimised for handheld gaming PCs, which makes them a pain to use.
It doesn't help that many games aren't compatible or perform worse on Windows handheld gaming PCs. I'd get a Windows OS license to go with the device, which is kind of nice if I also want to use it as a mini PC. But that's not really what I have in mind.
High cost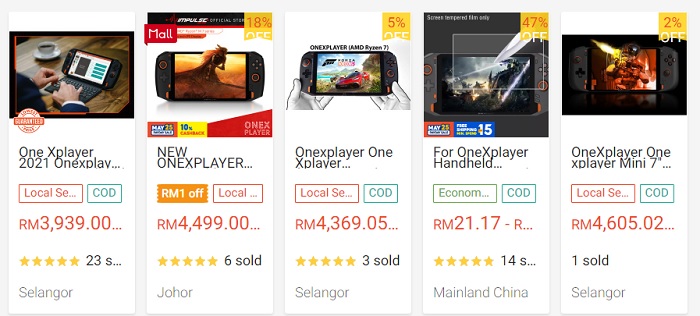 Some models are available on local platforms like Shopee, at scary prices
Another big reason that handheld Windows gaming PCs won't work is cost, more so for Windows-based ones than the Steam Deck. For reference, the Steam Deck is USD399 (~RM1758). It's an okay price that's somewhat comparable to current game consoles, but not exactly cheap considering its limited storage. And if I want more storage, I'd have to pay more for an additional PCIe SSD.
The Windows models are way more expensive. For instance, the ONEXPLAYER Mini - a decently powerful handheld gaming PC - sits at a hefty USD1259 (~RM5546). It's 3x more expensive than the Steam Deck but only has the display as an advantage over the latter. That Full HD+ display also resulted in poor battery life, so it's hard to call it a solid win. At this level of pricing, I rather just shell out more money and get a desktop gaming PC.
Low availability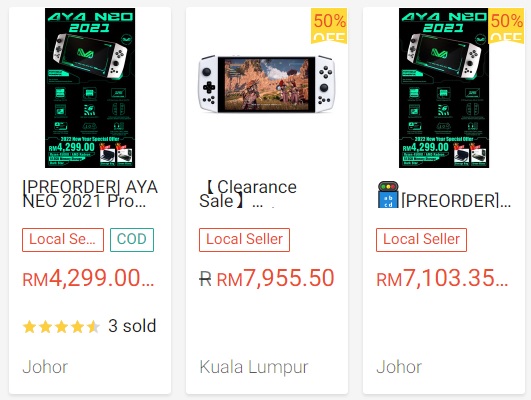 Some brands only have 1 or 2 models available through local platforms
Last but not least is availability. All of these consoles, including the Steam Deck, have limited availability. Sure, you could import some of them via foreign e-commerce websites like Taobao or eBay. However, you'll likely have to pay exorbitant prices to scalpers. I have a friend in Australia that just bought one from eBay, and he paid nearly RM4000 for it. Yikes!
Some handheld Windows gaming PCs are more accessible for us Malaysians. For example, you can find some AYANEO or ONEXPLAYER models on Lazada or Shopee. However, be prepared to pay RM4000-8000 for one unit, depending on the seller. Moreover, these are imported units that are usually from China. If you run into any issues, warranty claims or repairs could take weeks if not months.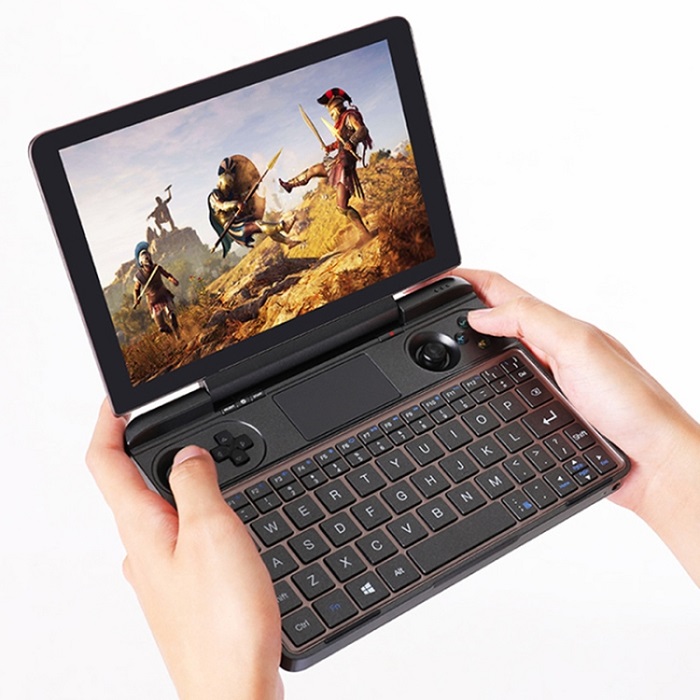 Handheld gaming PCs have a lot of problems to solve, such as weird control schemes...
Due to the reasons above, I don't see handheld PC consoles becoming mainstream for PC gamers. The Steam Deck is the best option in that category, and even that console has its share of issues. Would I get one if a brand could solve or address all the points above? Definitely. Do PC gamers need that kind of portability? That's a bit more debatable.
But what do you think about this topic? Are handheld PC gaming consoles worth the money? Share your thoughts in the comments, and stay tuned to TechNave for more articles like this in the future.