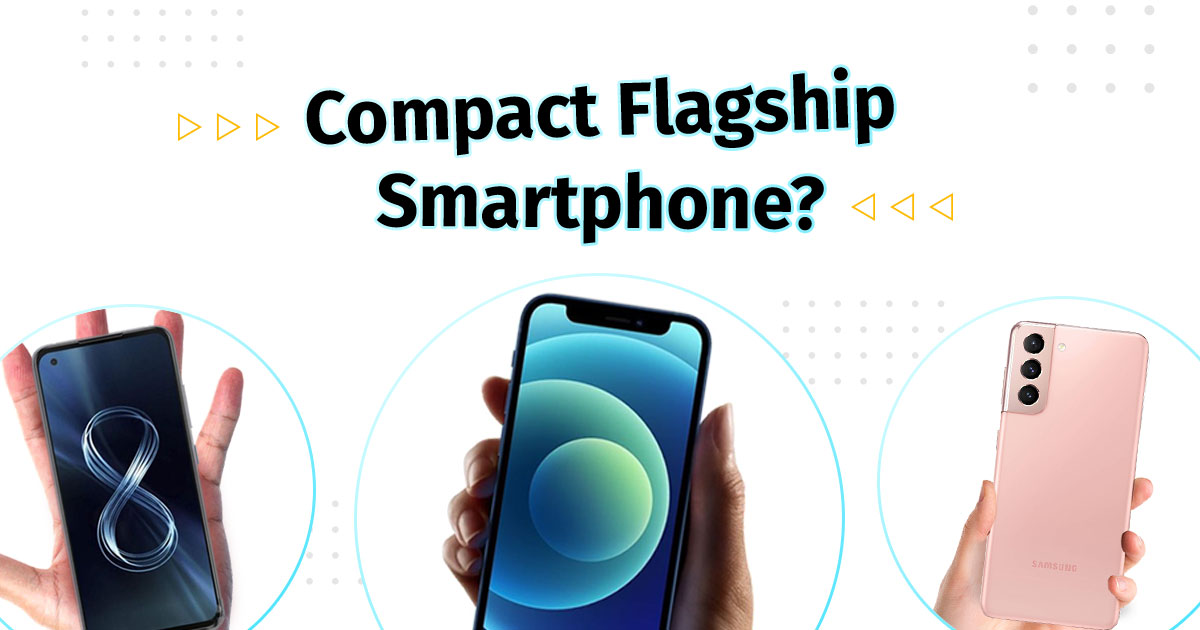 Smartphones these days are slowly growing in size because of the demand for devices with larger displays and battery size. Because of that, some smartphones are big enough to the point they could barely fit inside a person's pocket comfortably.
Some smartphone manufacturers like ASUS and Apple released compact flagship smartphones that are smaller and equipped with top of the line tech specs and features. But, with smartphones nowadays equipped with around a 6.8-inch display, should you still consider getting a compact flagship smartphone?
This article will highlight the benefits of compact flagship smartphones and the things to consider before getting one. With all that said, let's have a closer look.
They're much more portable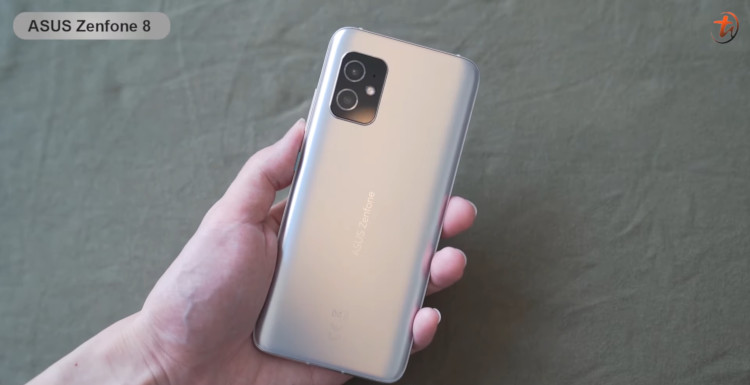 Holding up the ASUS Zenfone 8 which only has a 5.9-inch display
Compact flagship smartphones have a much smaller form factor than their full-sized variants, making them much more comfortable to hold and it will also fit in most pockets. When attempting to fit a larger smartphone in a small pocket, the phone might stick out slightly or not fit at all.
Not only that, but for individuals with smaller hands, a compact flagship smartphone might be a lot more comfortable for one-handed use as they don't have to stretch their fingers as much just to reach the corners of the display. Furthermore, it reduces the likelihood of users dropping their smartphone while using them because they are much smaller and less awkward to hold.
They're usually cheaper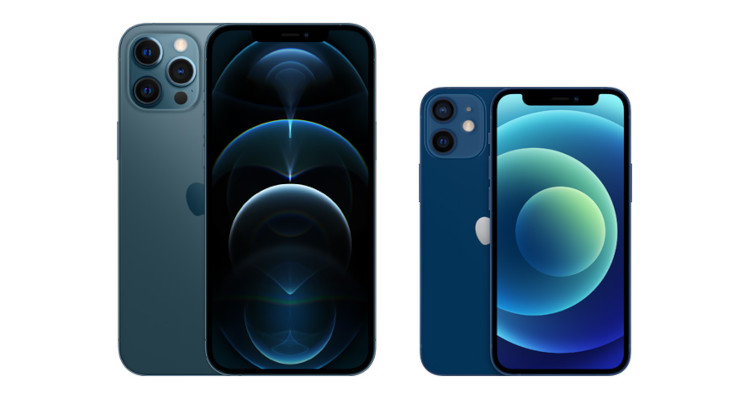 Left: iPhone 12 Pro Max at RM5299. Right: iPhone 12 Mini at RM3399

Because of their smaller size, compact flagship smartphones are usually cheaper than other variants because their smaller chassis, battery capacity, and display. A trade-off to consider is that they are usually not equipped with up to the same specs as the full-sized variants.
For instance, the iPhone 12 Mini only comes with 4GB RAM, 12MP + 12MP rear camera, and a smaller 2227mAh battery, while the iPhone 12 Pro Max has up to 6GB RAM, 12MP + 12MP + 12MP + ToF 3D LiDAR sensor, and a 3687mAh battery. As for the pricing, the iPhone 12 the iPhone 12 Pro Max is priced at RM5299, which is significantly more expensive than the iPhone 12 Mini at only RM3399.
However, even though the iPhone 12 Mini is the cheapest and smallest device in the iPhone 12 series, it was not as well-received as the others because it did not strike the right balance of size, features and affordability. Also, some might argue that a 5.4-inch display, while compact, might be too small by today's standards for reading text, viewing pictures or watching videos.
If you judge the ASUS Zenfone 8 by it's size and price, you might might consider it a compact flagship smartphone that lacks some features instead of a full-fledged smartphone. But that's not the case as the Zenfone 8 is more than capable of punching above its weight because it comes with 120Hz display, Snapdragon 888 chipset, and IP68 water and dust resistance.
What about foldable phones?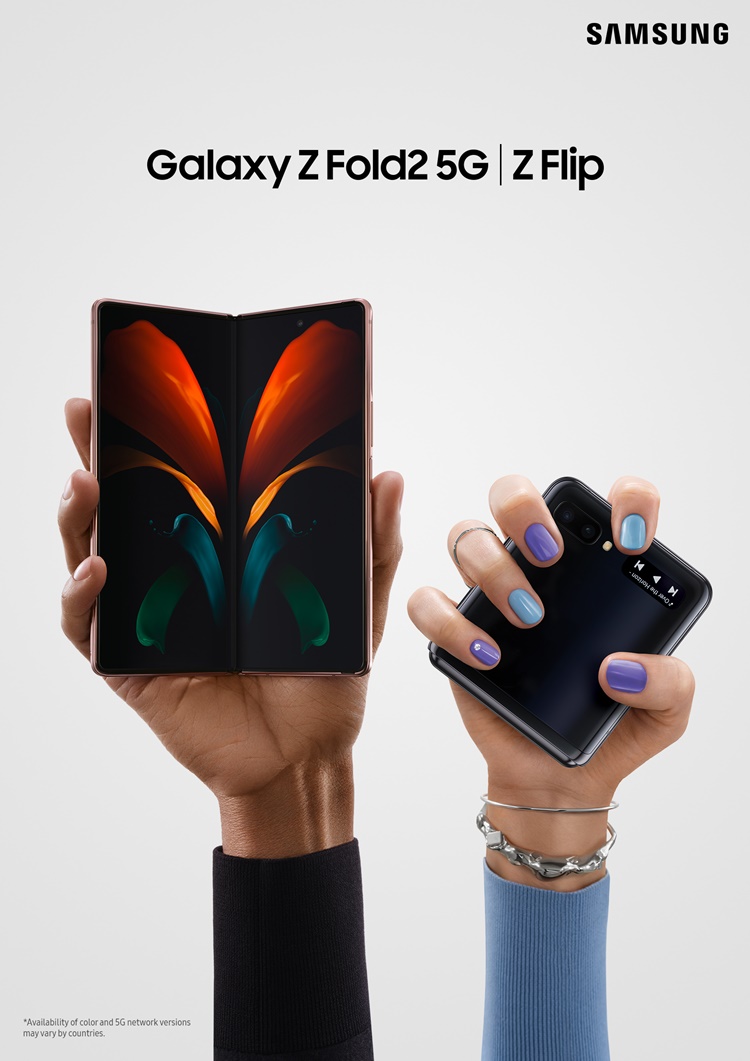 Samsung Galaxy Z Fold 2 and Galaxy Z Flip foldable smartphones
Foldable smartphones could be the compact flagship smartphone of the future as they're relatively portable because they're not as wide when folded, and they're usually equipped with flagship features. However, they're still quite expensive as the technology is still very new, and it might take several years before it becomes cheaper to manufacture.
Not only that, but there are still quite a few issues that need to be addressed, like the crease usually found on foldable displays and durability of the hinge. Also, foldable phones are more susceptible to water damage, which could be a deal-breaker for me.
Conclusion - Are compact smartphones worth getting?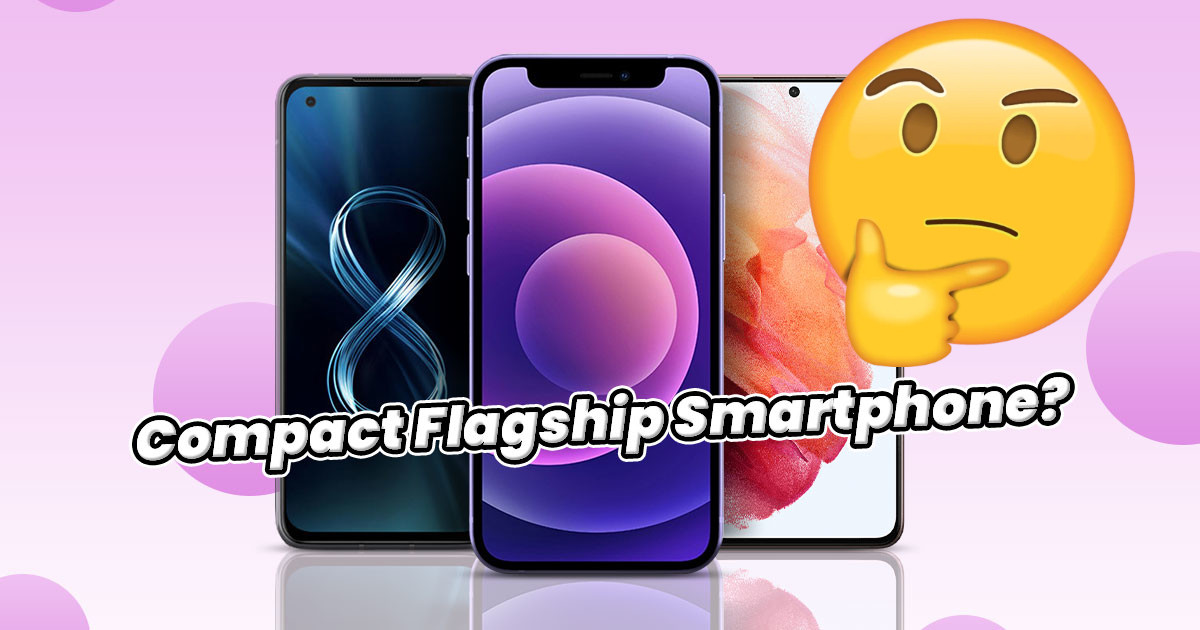 Compact smartphones are great candidates for those who want a flagship smartphone but don't necessarily need all the flagship features found on more expensive variants. They're also worth considering if you're looking for a phone that's small enough to be used comfortably because of the smaller overall size.
Personally, I would much rather get a larger smartphone because it usually has a longer battery life and reading text as well as watching videos feels a lot more comfortable. With all that said, what are your thoughts on compact flagship smartphones that are available today? Is there anything we missed? Let us know on our Facebook page and for more updates like this, stay tuned to TechNave.com.