Oppo A3s Price in Malaysia & Specs
Rate & Review Oppo A3s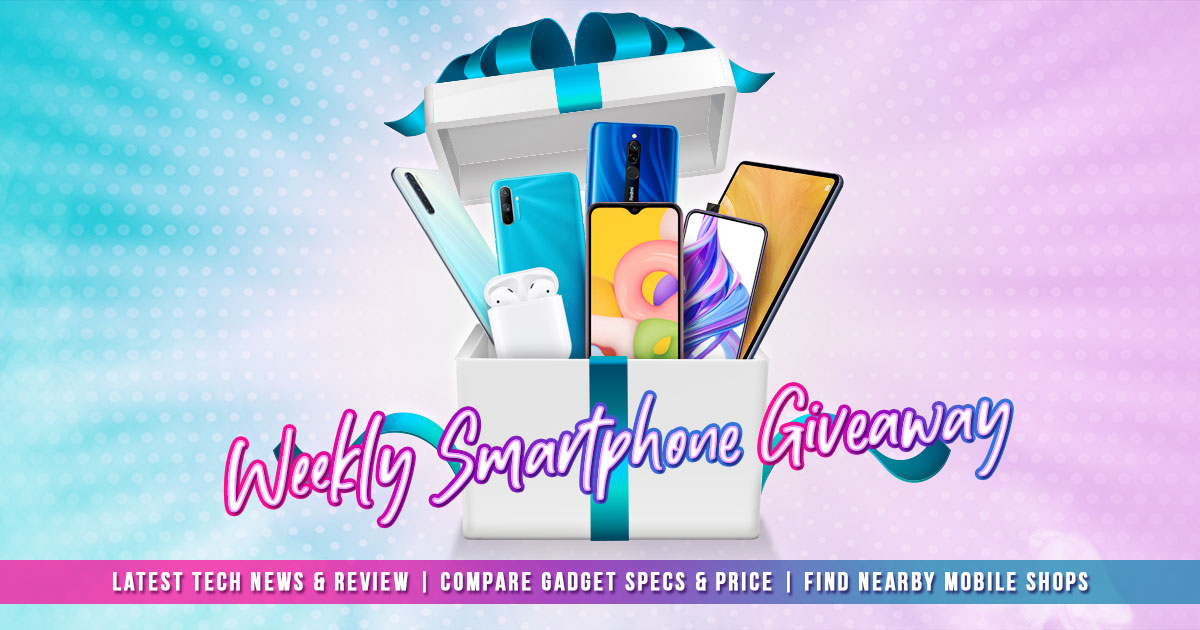 Rate & Review now via the TechNave APP and win yourself a branded new smartphone weekly.
Download the TechNave App Now: http://onelink.to/technave
Follow the latest Tech News and Gadget Reviews
Compare Gadget Specs
Get the best Prices from Nearby Retail stores
Win FREE smartphones from the weekly Giveaway.
Donwload now from:
User Reviews & Ratings
Filter by:
good

i suggest u to buy this phone since it have good camera quality!

the camera quality is probably good , and i love the camera because it have portrait

im okay with this phone but the storage isnt supporting me cause it only have 16 gb and it get lagged when i use the phone for straight 3 hours

29 Jan 2022 *Owner Review

Gloss red variant

For the price point if you're okay with small ROM memory, then it's worth it

Big screen size, responsive, loud speaker, doesn't heat up easily

Small ROM memory, can't sent apps into SD card, less customizable camera

06 Sep 2021 *Owner Review

Not b

The battery does not run out quickly. This phone is lighter than other phones. Suitable size to fit in a trouser pocket. Easy to be carried anywhere.

Device is not compatible with some apps. Small RAM. Slow running when playing games especially PUBG. Not all documents can be downloaded for example DOCX, PPTX and others.

09 Jul 2021 *Owner Review

Good and Long lasting

Not suitable for me who is studying

Lots of batteries and a good camera

There isn't much space and I can't work

10 May 2021 *Owner Review

Good and Easy to use

The image taken by oppo camera is clear and smooth

lack in game

28 Apr 2021 *Owner Review

kuat macam nokia 3310

penggunaan harian okay

bukan untuk pubg

30 Mar 2021 *Owner Review

Oppo A3s cool

Oppo A3s mmng terbaik

Tahan lama

Tiada kekurangan selama saya gunakan

15 Mar 2021 *Owner Review

so awesome,handy,light, better perform, colourful.

But still a better choice

Battery life
Light in total weight
Stunning thickness


Lack of storage space

11 Mar 2021 *Owner Review

Epic

It can't break easily

It a bit big for a pocket

17 Feb 2021 *Owner Review

Oppo a3s

Sangat best

Sangat best main game tak leck

Takde kekurangan

10 Feb 2021 *Owner Review

Awesome

Awesome

Many things

No

10 Feb 2021 *Owner Review
Dec 28, 2022

Did you know that the Galaxy Z Flip4 5G also has a Bespoke Edition that allows you to choose your own preferred colour combination? Let us help walk you through what this is all about!

Dec 27, 2022

To those who are hunting for smartphones, you might be thinking "what's a good phone to go for?" Of course, making a choice is easy if you have a sufficient budget and specific requirements. For example, a clamshell foldable could be a great choice when picking a premium device for a lady. With that said, here are 4 reasons to get the Samsung Galaxy Z Flip4.
More "Oppo A3s" News & Reviews
Most Popular
You might also like