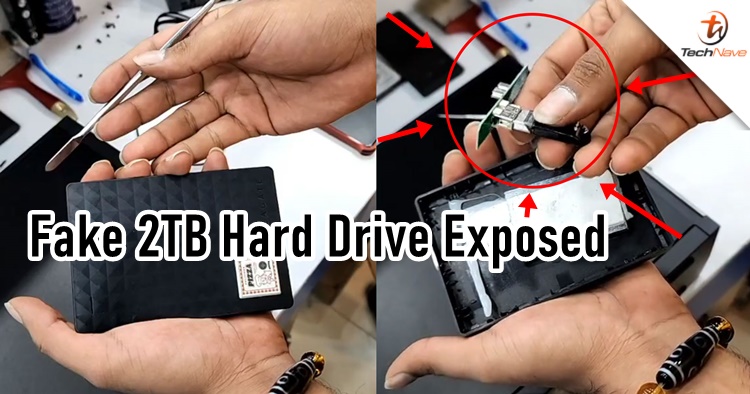 We have read and heard much news about fake items on online platforms now and then, but this one really takes the byte (#badumtss). According to Says.com, TikTok user @thesinghspeaks, Bilawal Singh (a computer repair shop owner) shared a video of how a customer of his got scammed by a Shopee vendor selling fake external hard drives.
In his video, he first went to the Shopee store that sells the said hard drives. A 2TB mode cost RM105 which his customer bought and amazingly, the store has already sold over 1900 units with an average 4.6 stars rating from 460 customers. At first glance, the store seems like a trustworthy place to shop but it's not what it seems.
Despite the many 5-star reviews, most of them only mentioned its fast delivery but not the performance. There are a couple of 1-star reviews as well, criticising that files tend to disappear inside the hard drive, undetectable and perhaps the most mind-blowing one of all - the 2TB hard drive contains a 2GB pen drive inside!
@thesinghspeaks then went to open up the external hard drive that his customer got. True enough, a 2GB pen drive was found attached to a small circuit board. There's even a small metal plate inside so that it makes the product feels "real" due to the weight. Suffice to say, previous buyers who gave a 5-star rating have been scammed.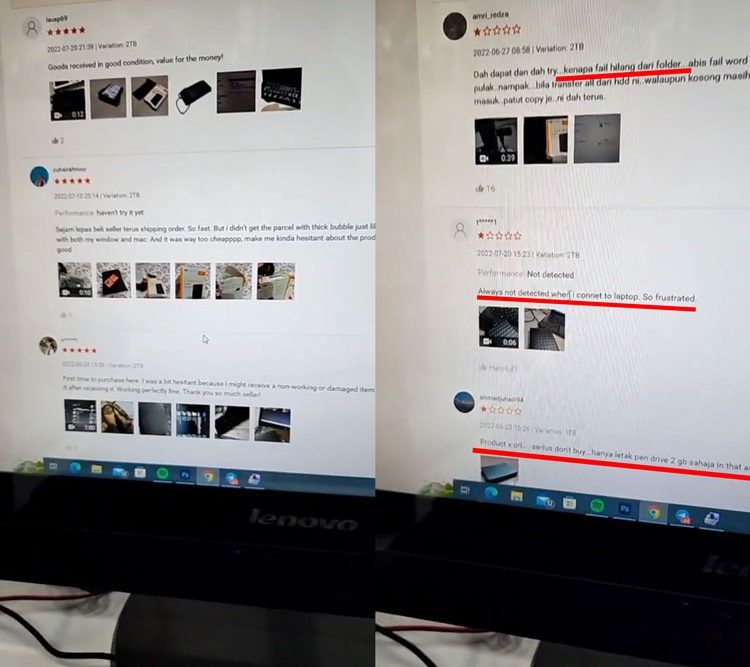 Says.com confirmed that the online store on Shopee has probably been closed down since it can be found anymore. To avoid buying fake products online, you must always make sure the store is trusted. Trust stores are also included in Shopee Mall, with the Preferred or Preferred+ badge. Stay tuned for trending tech news at TechNave.com.