Over 7 million TikTok accounts got deleted for "suspected underage accounts"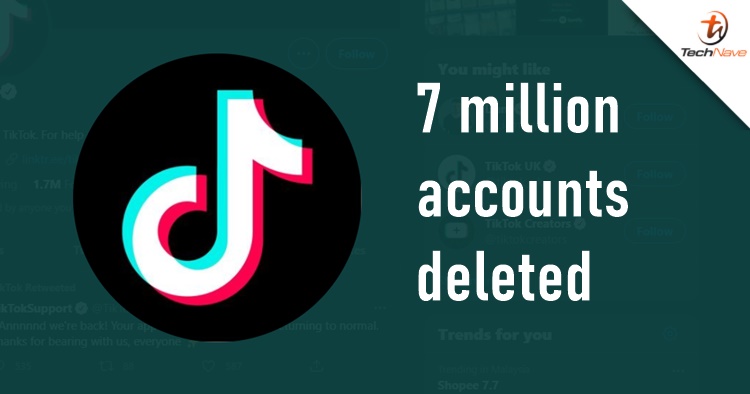 During the pandemic, more and more people have started to sign up for other social media accounts and make their own short clips. This includes TikTok and it has definitely caught a lot of attention from the youngsters, even to the point of making Instagram thinking of changing its business model to video sharing.
However, there is bound to be inappropriate videos here and there, and there are many minors below 13 years old joining the platform as well. In case you didn't know, you must be at least 13 years old and above to use it and turned out that there were many as 7 million of them pretending to be one.
TikTok just recently released their Q1 2021 Transparency Report, covering from January to March. In the report, about 11 million accounts got removed for going against the community guidelines or policy rules. Among the 11 million, 7 million were "suspected underage accounts". That is a high figure but TikTok said it only makes up less than 1% of all the TikTok users.
We mentioned inappropriate videos earlier before, so those who are still below 18 years are required to have special settings. For example, those between ages 13 and 17 are automatically set to private, and their videos and engagement are restricted to a degree.
That said, if you are a parent - we highly recommend you to be more careful of your children's social media usage. Stay safe, stay healthy and stay tuned for more trending tech news at TechNave.com.