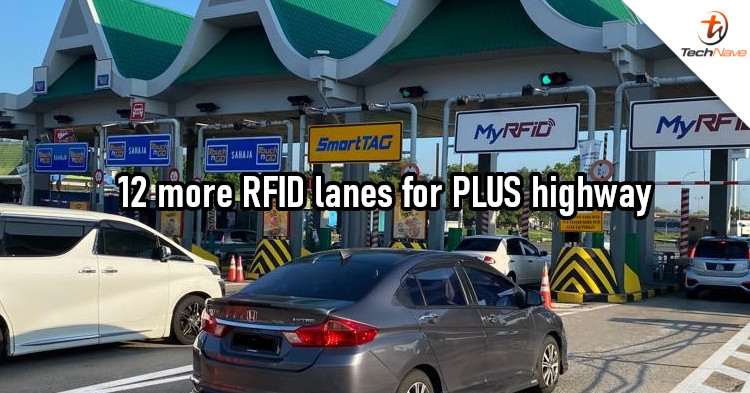 With CNY just around the corner, many are once more planning their balik kampung drive. As usual, we can expect massive congestion on major highways like PLUS Highway. Fortunately, the Lembaga Lebuhraya Malaysia plans to ease the burden this year.
Earlier today, PLUS Malaysia confirmed that it will be cooperating with Lembaga Lebuhraya Malaysia to increase the number of RFID lanes on the PLUS Highway. Specifically, a total of 12 RFID lanes would be added to 11 toll plazas. These include the Rawang Selatan, Setia Alam, Kubang Semang, Subang, Putra Mahkota, Shah Alam, Jalan Duta, Jambatan Pulau Pinang, Sungai Buloh, Sungai Besi, and Kajang toll plazas.
PLUS melahirkan komitmen untuk menambah 12 lorong RFID yang melibatkan 11 plaza-plaza tol utama di lebuh raya kami untuk menyediakan perkhidmatan yang lebih baik demi kesejahteraan, keselesaan dan kelancaran perjalanan pengguna lebuh raya.

(2/3)

— PLUS Malaysia Berhad (@plus2u) January 15, 2023
As a reminder, these Touch 'n Go RFID lanes help you drive through tolls at a faster rate, as there's no need to stop your car and wind down your window. Having more RFID lanes should ease the congestion at the toll plazas. Of course, you can only benefit from this if your car has a TnG RFID chip. PLUS also said that this project will be undertaken in stages, and should be completed in mid-April 2023.
If you're part of the balik kampung gang and are RFID-ready, this should come as good news for you. But do you think this is enough to ease the usual festive period congestion, or is there something else the authorities should do? Share your thoughts in the comments, and stay tuned to TechNave for more news like this.