PM Muhyiddin announced that 5G will be ready by the end of 2021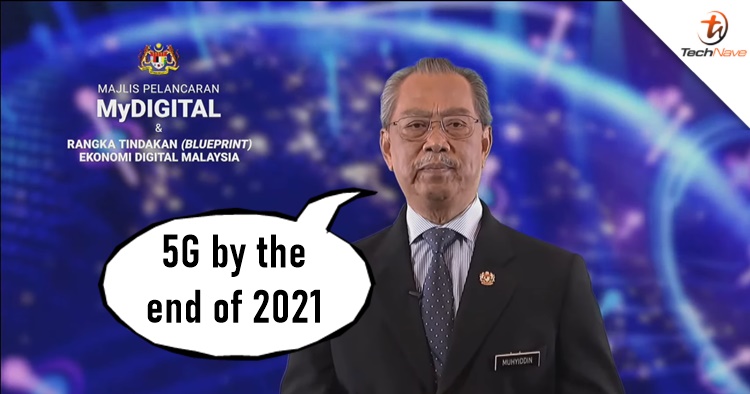 At 10 AM this morning, there was a MyDigital launching ceremony held by our Prime Minister in regards to the digital economy blueprint. Among the topics, 5G was mentioned and here's what you can expect on the execution plan for Malaysia.
According to PM Muhyiddin, the 5G technology is scheduled to be released by the end of 2021 which is earlier than expected. Initially, it was aimed at the end of 2022 or early 2023 but there seems to be a change of plan. It was also previously announced that the industrial sector would have it first, but he seems to imply that the public will get to utilize it as well.
On top of that, Muhyiddin also shared that a total of RM21 billion will be invested in the National Digital Network (JENDELA) project to improve the connectivity over the next 5 years. Our local telco companies also plan to invest a total of RM1.65 billion to improve the connection to the international submarine cable network until 2023. Finally in the next 10 years, a total of RM15 billion will be invested in 5G across the nation which would create approximately 105,000 job opportunities.
5G not only improves our network speed experience but has some uses for industrial work. This includes health monitoring applications for chronic patients, smart emergency assistance, and applications for senior citizens. But do you think Malaysia is really ready for 5G? Let us know in the comments below and stay tuned for more trending tech news at TechNave.com.