POCO M3 Pro 5G review: More than meets the eye for an entry-level smartphone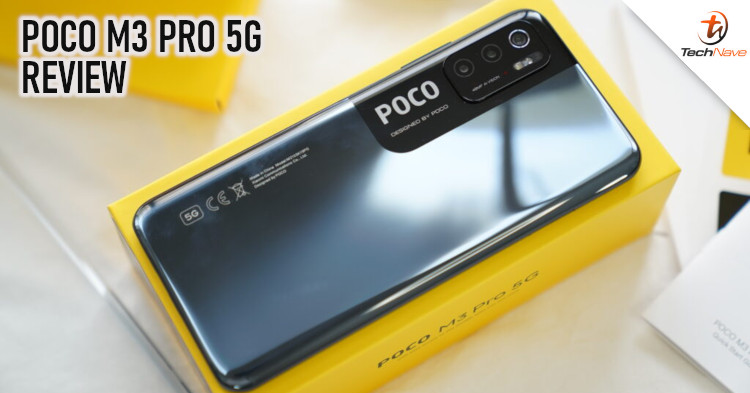 Ever since POCO became independent, they've been churning out smartphones that are pretty impressive as they're not only feature-filled, but they're also quite well designed. In addition, their smartphones are also affordable, allowing consumers to get flagship-level at a relatively low cost.
In comes the POCO M3 Pro 5G, which is equipped with several big improvements compared to its predecessor from the price of only RM699. Let's have a closer look at the POCO M3 Pro 5G and take a look at how it stacks up against the POCO M3.
Design - Unique compared to the rest of the market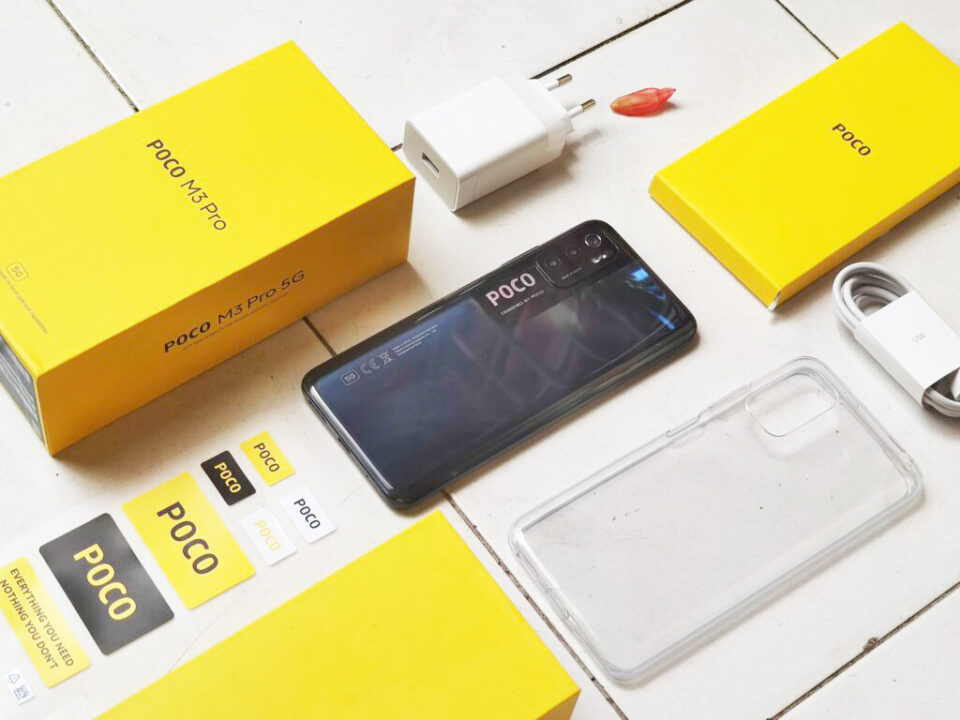 Everything that's in the box
Unlike the POCO M3, the POCO M3 Pro comes with a glass back instead of a plain leather design, giving a more premium look. As usual, with anything that's made of glass, you might need to wipe it often as glass will typically attract oily smudges and fingerprints.
With that in mind, you might want to consider using a smartphone case so that you won't have to wipe as much, and it also protects the device from drops. As for the colour options, the POCO M3 Pro is available in 3 colours, including the POCO Yellow, Cool Blue, and Power Black.
The phone has a matte aluminium finish around the sides, which gives it quite a more premium feel. However, as with any material with a matte finish, oil from fingerprints tends to stick to its surface, and they're usually quite challenging to get rid of.
A closer look at the rear camera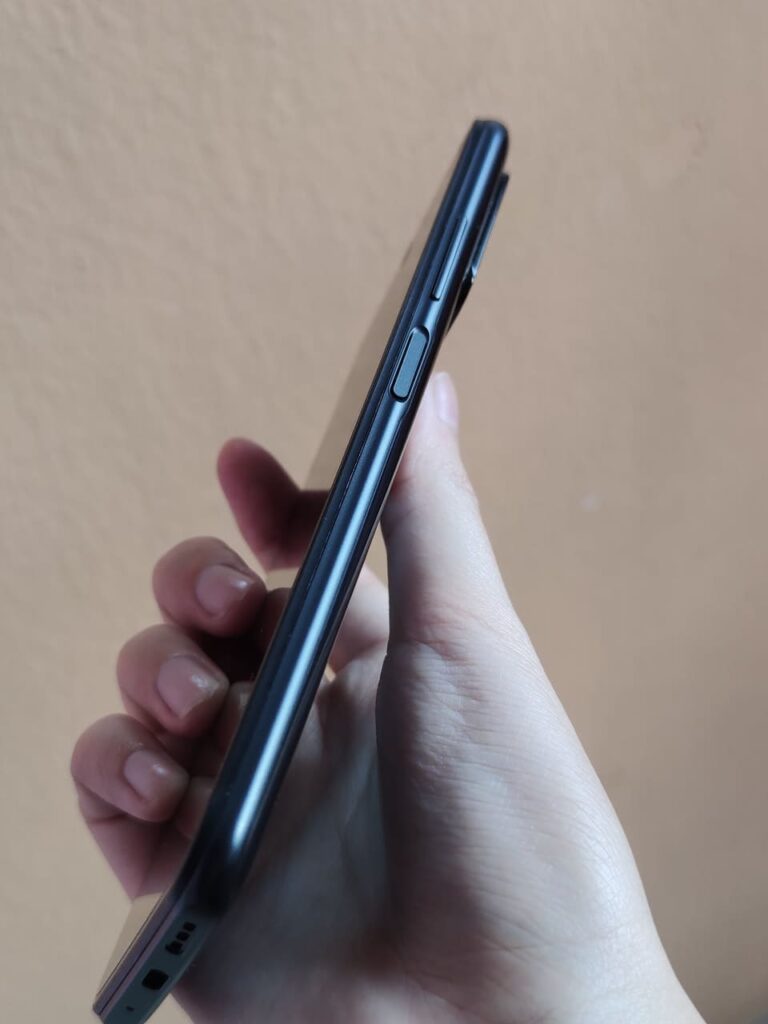 The POCO M3 Pro comes with a triple rear camera setup in the rear that is aligned vertically. Slightly below the camera, you'll find POCO's logo that's surrounded by a black accent. While the camera protrudes slightly, causing it to wobble when placed on a flat surface, it can easily be remedied by putting on a phone case.
A closer look at the display shows that the device comes equipped with a hole-punch notch located at the top middle of the display. The bezels are also relatively thin, with the thickest part located at the chin, which is not noticeable even while watching videos in landscape mode.
3.5mm headphone jack slot is found at the top of the device

At the bottom you'll find the speaker and the USB Type-C slot
Stickers that are included in the POCO M3 Pro box
In terms of weight, it doesn't feel too heavy, making it great for playing mobile games for several hours on end without feeling fatigued. Also, if you're the kind of user who loves personalising your stuff, you can stick the stickers that came in the box onto the soft shell casing to give your smartphone a more customised look.
Tech specs and features - Probably the most affordable 5G smartphone to date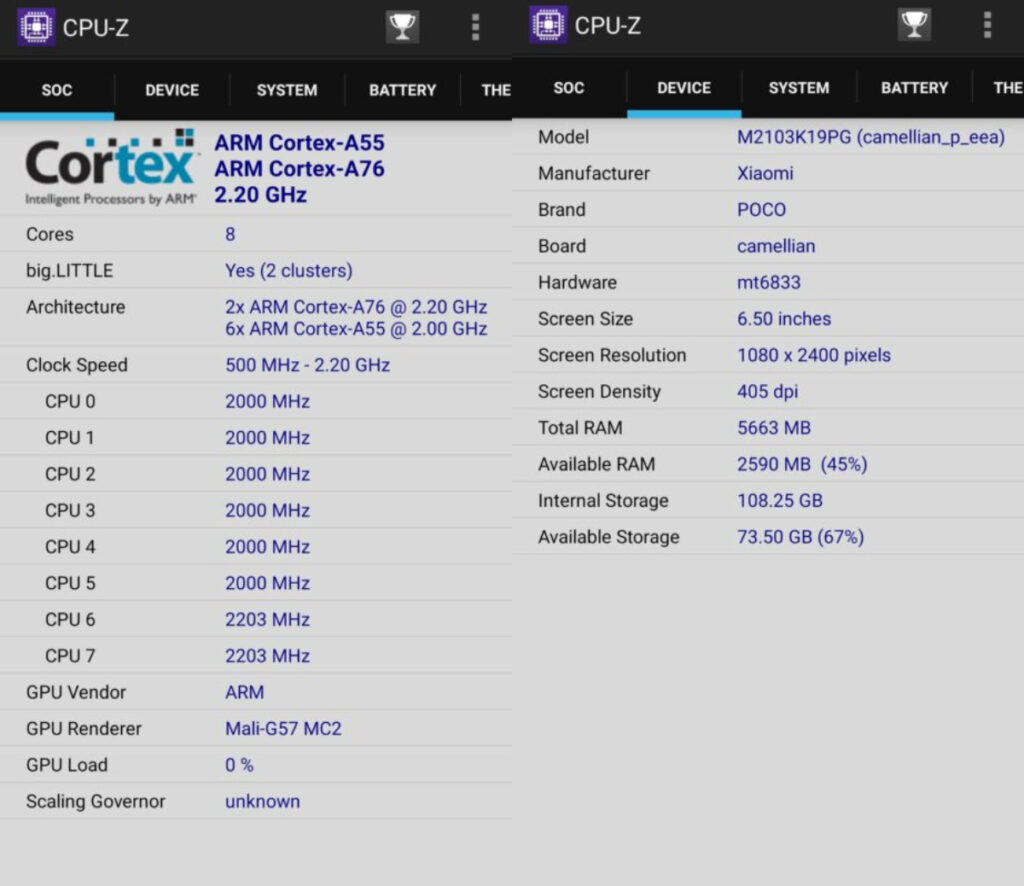 POCO M3 Pro tech specs
It comes with a hybrid SIM tray
MediaTek Dimensity 700 chipset

Up to 6GB RAM + up to 128GB ROM

6.5-inch FHD+ 90Hz display with 91% screen-to-body ratio

5000mAh internal battery with 18W fast charging support

48MP + 2MP + 2MP triple rear camera setup

8MP front-facing selfie camera

Android 11 with MIUI 12 skin

3.5mm headphone jack

Facial recognition and side-mounted fingerprint sensor
Our variant of the POCO M3 Pro comes equipped with a Dimensity 700 chipset, 6GB RAM, 128GB ROM, 6.5-inch 90Hz FHD+ display, 5G network support, and a 5000mAh battery which supports up to 18W fast charging. It also comes with a hybrid SIM card tray, allowing the user to expand the internal storage by an additional 1TB storage or an additional SIM card.
The 90Hz display makes it a pleasure to use as it feels smooth and responsive, making mobile games feel more immersive. Unfortunately, the phone doesn't come with a function that intelligently tweaks the refresh rate to lower the refresh rate depending on what's being displayed to save on battery.
There's no intelligent refresh rate switching feature, unfortunately.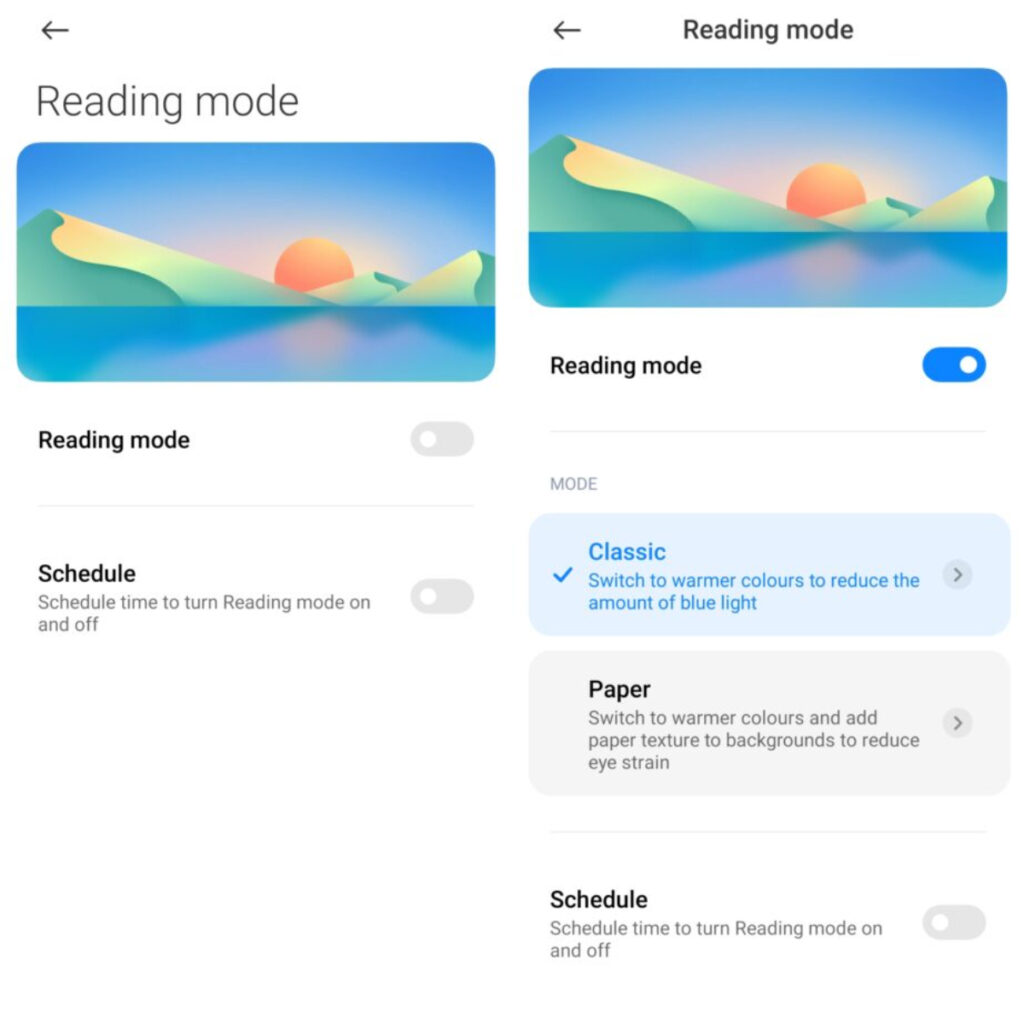 Reading mode helps reduce eye strain when using the phone
With that in mind, you need to manually tweak the refresh rate if you want to save on battery. Other than that, the POCO M3 Pro also comes with a bunch of display modes, namely Dark Mode, as well as Reading Mode, where you can pick either Classic mode, which reduces blue light, while Paper mode adds paper texture to minimise eye strain.
Additionally, the device supports facial recognition and a side-mounted fingerprint sensor that doubles as a power button that quickly allows you to unlock with a press of a button. Other than that, the POCO M3 Pro 5G also comes with Game Turbo, which helps boost mobile gaming performance, mutes notification for different applications, voice changer, and many more features.
It has a side-mounted fingerprint sensor

Game mode helps improve gaming performance while muting notifications from other apps
In terms of the battery life, watching a movie for about 1 hour and 36 minutes reduced its overall battery life by about 10%, while 10 minutes of mobile gaming brought down the battery by about 3%. However, if you're not usually the type that plays many mobile games, rest assured that the smartphone can easily last up to 3 days before it needs recharging.
As for charging, the smartphone can charge up by half in 48 minutes, while a full charge will take around 2 hours and 7 minutes using the charger bundled with the phone. While the phone supports wireless charging, note that the charging will not be as fast compared to wired fast charging.
Performance - A little lacklustre, but there are some good things to point out
A respectable score for its price
Running the smartphone through its paces with GeekBench 5, it managed to score 558 points on the single-core test and 1759 points on the multi-core test. While playing Honor of Kings, the phone was able to run at the highest graphical setting possible without stuttering.
However, I did encounter some issues with the game crashing, which is most likely due to poor game optimisation instead of weak hardware. In addition, the phone started lagging when playing Genshin Impact with the settings at medium or higher and the frame rate set to 60FPS, which makes controlling your characters a challenge, especially when fighting more challenging monsters where switching characters and combining elements at the right time is critical.
Honor of Kings ran well, but for some reason it kept crashing every once in a while
The POCO M3 Pro ran Genshin Impact alright even though it's a very demanding mobile game
With that in mind, it's best to note that some flagship smartphones also struggle to run Genshin Impact at the highest setting possible. When it comes to thermals, the smartphone did not heat up until it became uncomfortable, allowing me to game for several hours without stopping.
Onto the camera, the POCO M3 Pro is equipped with a triple rear camera setup consisting of a 48MP main camera + 2MP macro camera + 2MP depth of field camera, which supports time-lapse photography, night mode, and slow-motion recording. During our test, the camera managed to produce colour accurate pictures, and it's surprisingly good in low light conditions. So let's have a look at some of the pictures taken by the phone, shall we?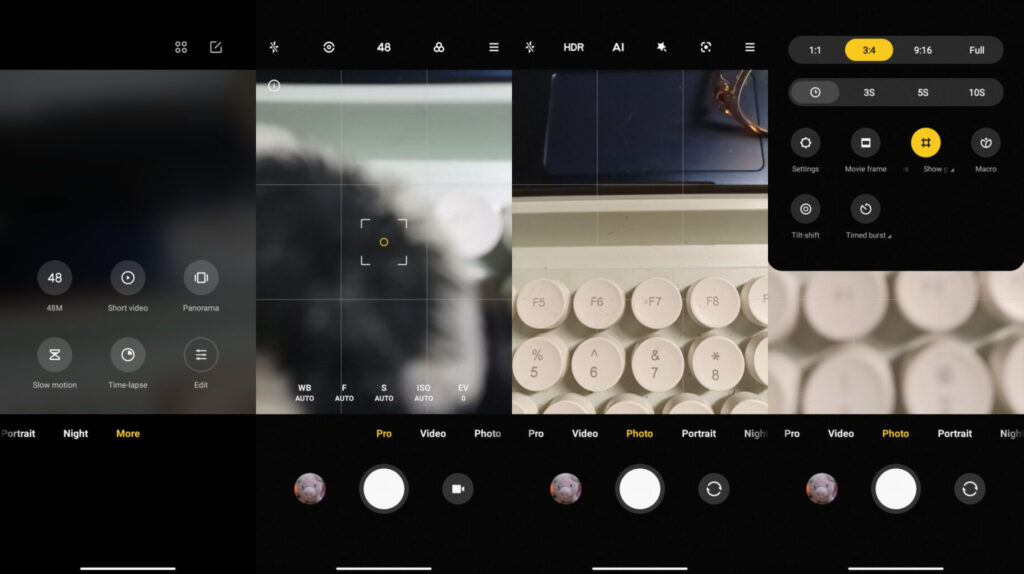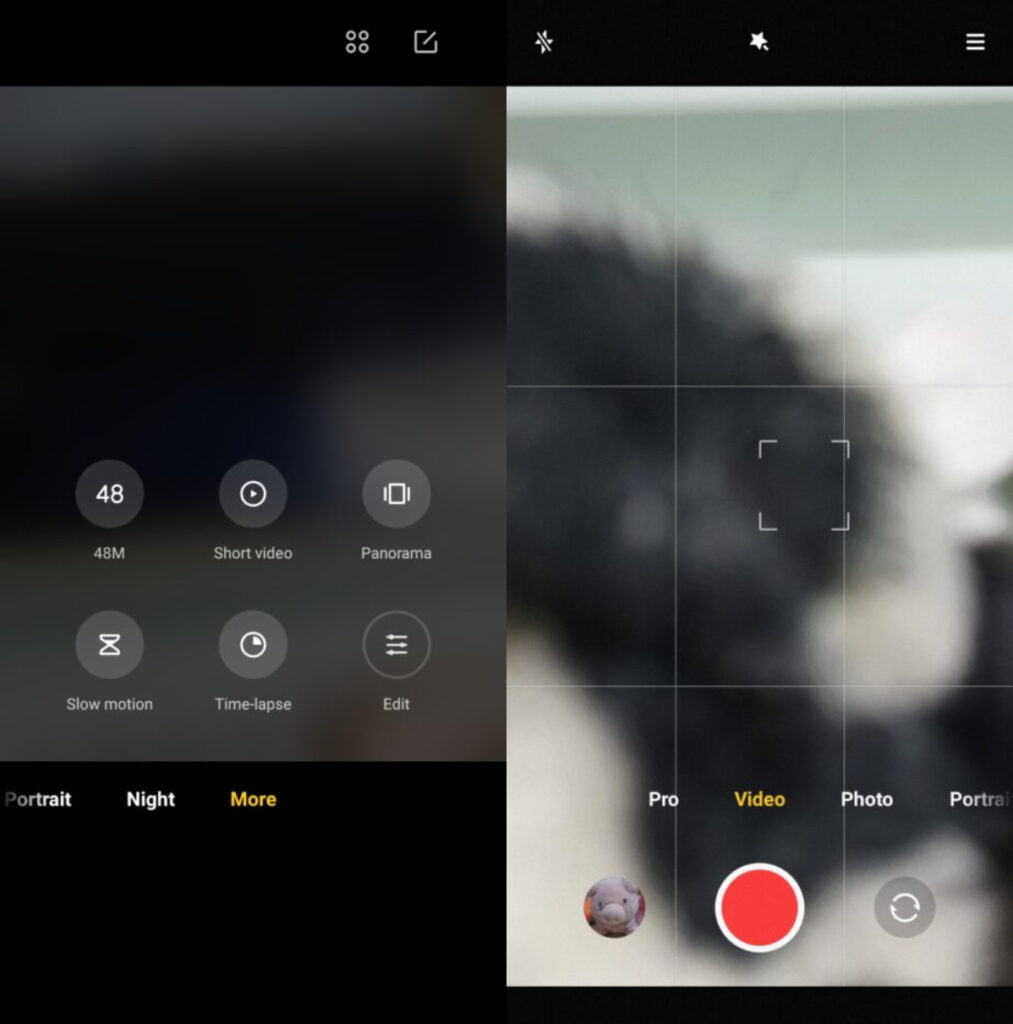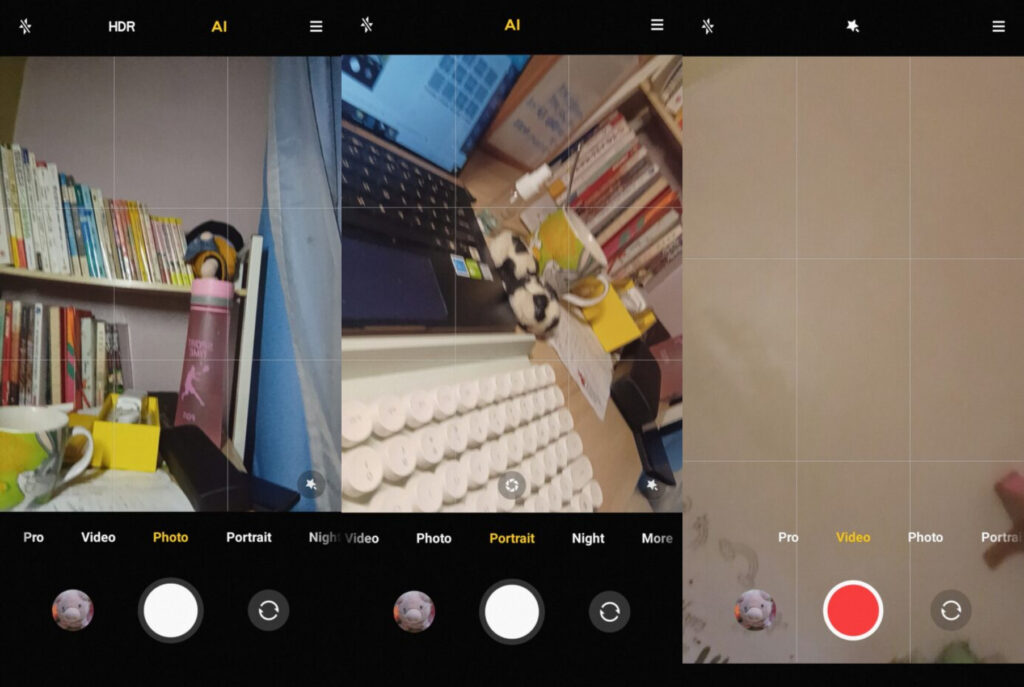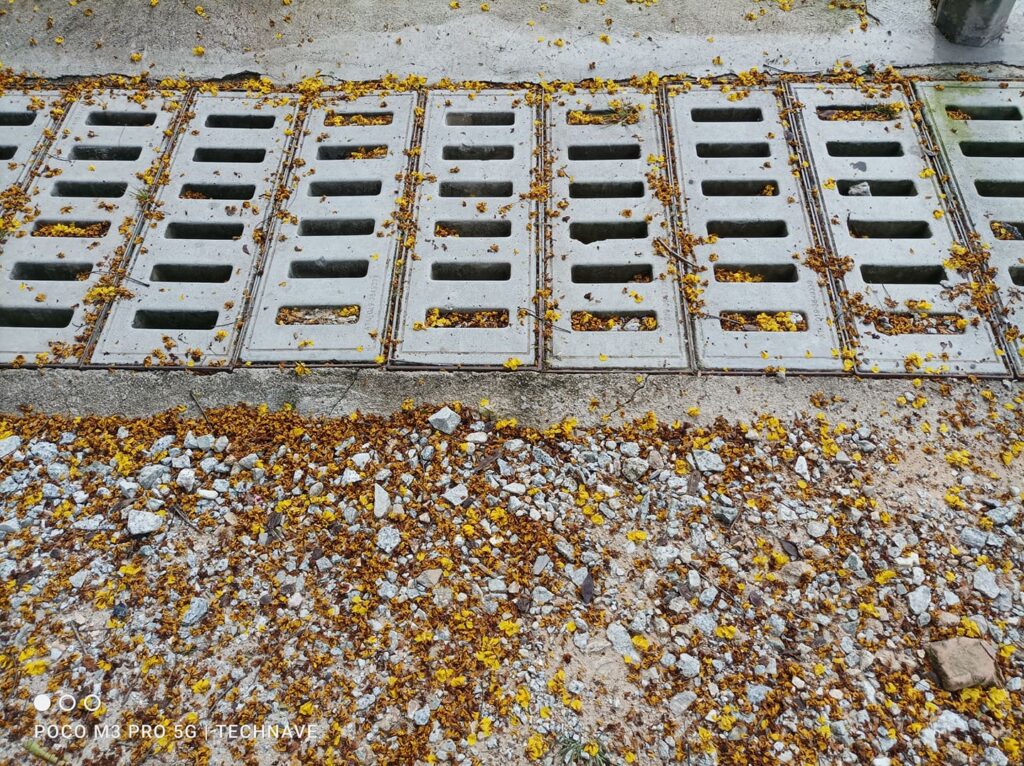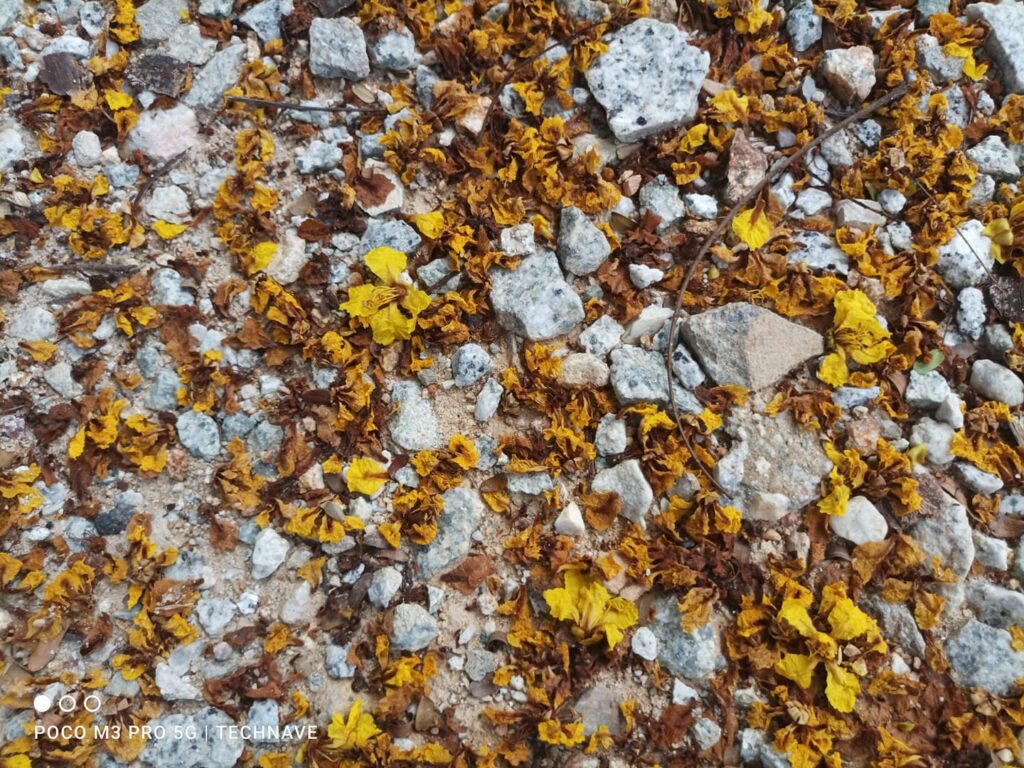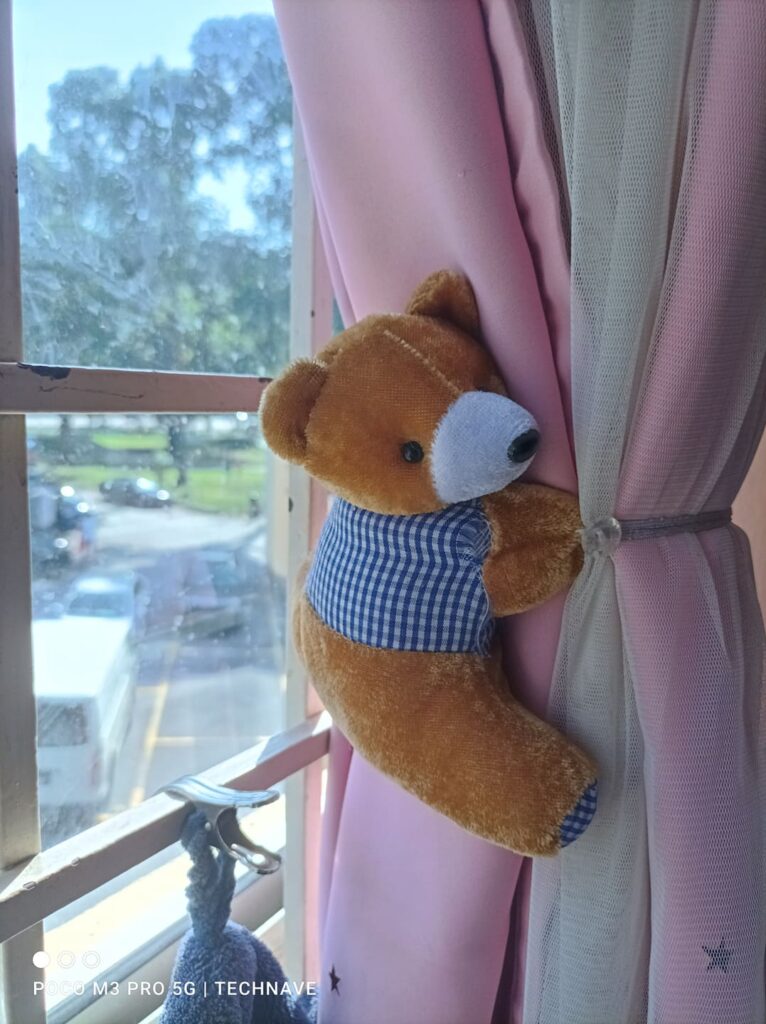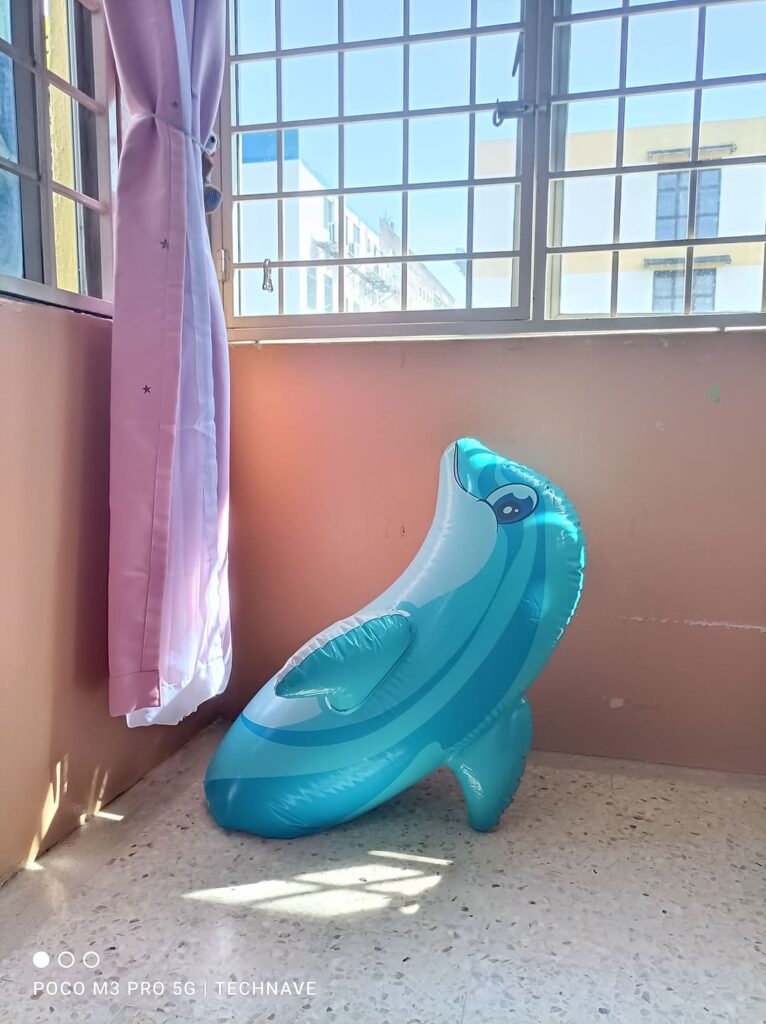 Everything above was taken using the standard camera mode
1x Zoom
3x Zoom
5x Zoom
10x Zoom
Macro Mode: A little hard to get it right but the colour reproduction looks spot on
Captured using standard camera mode
Captured using portrait mode
Left: Standard mode. Right: 48MP mode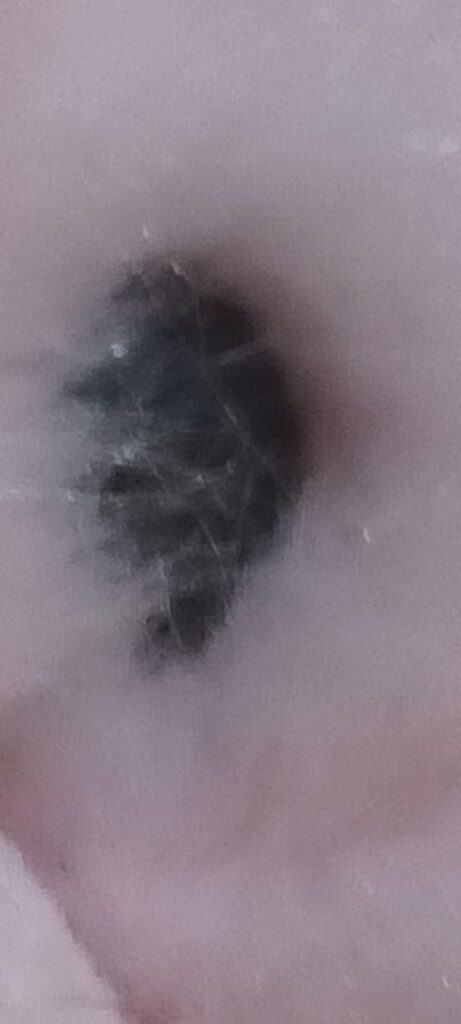 48MP zoomed in: There's enough detail to tell what it is but it's still very blurry
Night mode turned off
Night mode on
Night mode off
Night mode turned on
Conclusion - One of the best entry-level smartphones to date
With all that being said, the POCO M3 Pro is by far one of the best entry-level smartphones to date. Not only does it come with 5G connectivity, allowing it to download and upload data at blazing speeds, it is also equipped with more expensive hardware typically found on more expensive devices such as a 90Hz display and 5000mAh battery from only RM699.
However, if you're not into mobile gaming, the POCO M3 Pro is still a great general use smartphone, thanks to its 2 to 3-day battery life. Alternatively, you can opt for the realme C25s which is equipped with a large battery and good camera performance for the price of RM699 as well.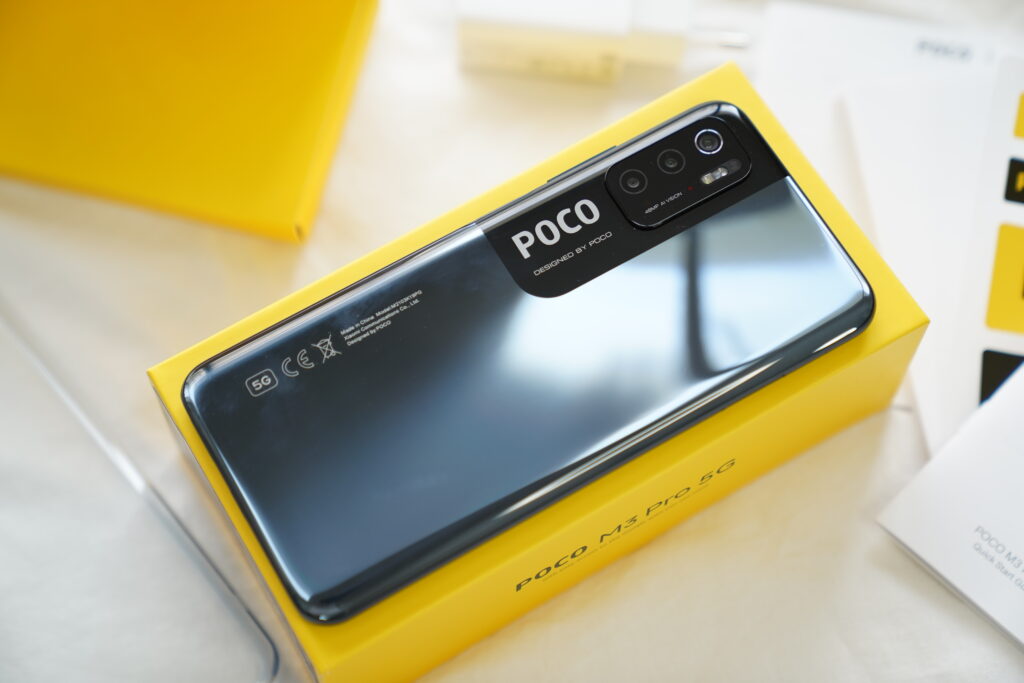 However, there's also the Narzo 30 that's worth taking into consideration which comes with long battery life, fast charging, and a high refresh rate display at the price of RM799. So what are your thoughts regarding the POCO M3 Pro 5G? Let us know on our Facebook page and for more updates like this, stay tuned to TechNave.com.