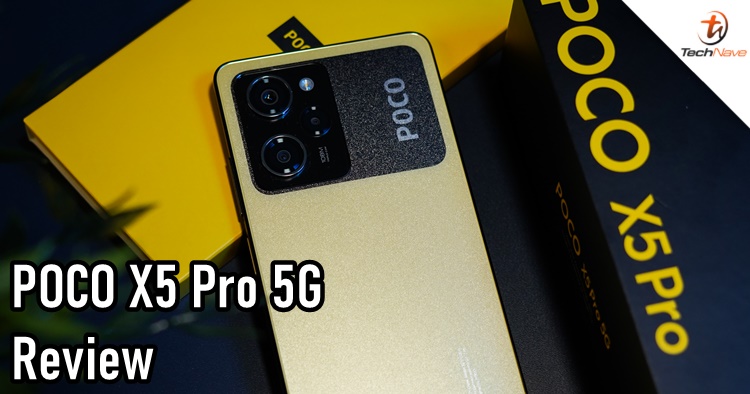 In early February, POCO launched its latest POCO X5 series of smartphones. The POCO X5 Pro 5G was released at a starting price of RM1299, which makes it one of the most cost-effective phones this year. But does it live up to the hype? Allow us to share our overall experience with you!
Design - Unique, stylish, and lightweight
For its latest generation, POCO put a lot of effort into the POCO X5 Pro design with its unique black rear camera setup and yellow skin. The back cover is eye-catching and adopts a matte finish that's anti-fingerprint smudges. If you look closer, it has some gold sand material that makes it look special. However, the edges of the frame don't follow the colour scheme (except for the power button).
Besides yellow, the POCO X5 Pro is also available in blue and black. But we really like the yellow one since it's rare to see that kind of colour. It's also noted that the POCO X5 Pro is the thinnest POCO phone to date, but this made the rear camera bump more prominent. Yes, the phone will wobble when laid flat on a surface because of how thick the rear camera bump is.
The front and back of the POCO X5 Pro look really good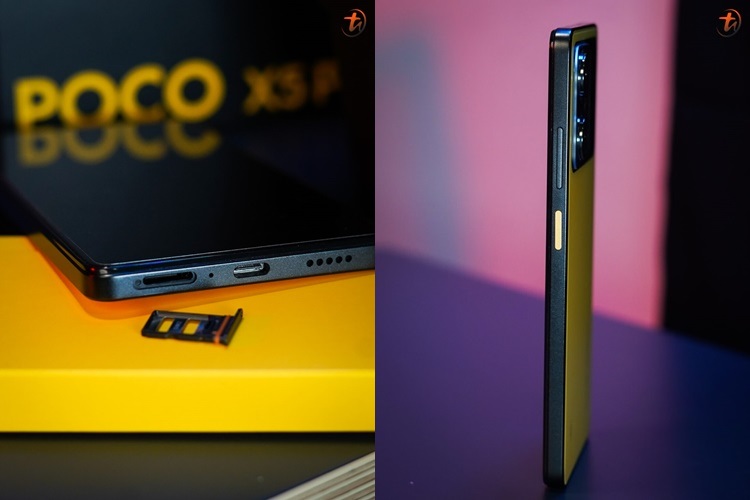 The bottom and right side of the phone
Although it's about 6.67 inches in size, the phone is balanced enough that holding it doesn't feel too stretched. It's also lightweight, so the ladies with small hands shouldn't have any problem gripping the phone. This also applies to putting it inside those jeans with small pockets.
Tech specs and features - Nothing high-end, but it's not bad
Here are the tech specs of the POCO X5 Pro 5G: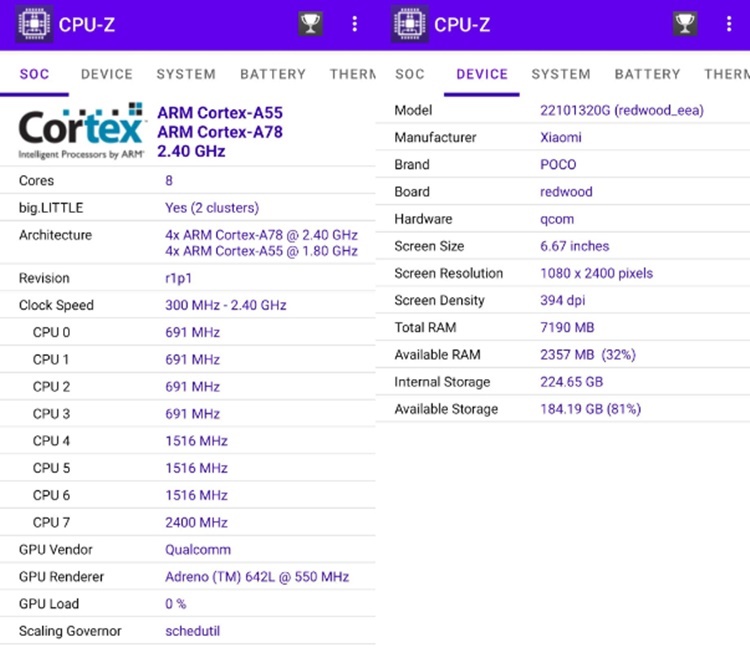 Snapdragon 778G chipset

6GB or 8GB of LPDDR4X RAM

128GB or 256GB of UFS2.2 storage

Measures 162.91 x 76.03 x 7.9mm

Weighs 181g

6.67-inch FHD+ Flow AMOLED DotDisplay (120Hz refresh rate, Corning Gorilla Glass 5)

Triple rear camera - 108MP (main) + 8MP (ultrawide) + 2MP (macro)

13MP front camera

Features Dynamic RAM Expansion 3.0 (up to 13GB), 4K video recording, HDR10+, 1920Hz PWM dimming, Dolby Vision & Dolby Atmos,

Supports dual SIM (5G + 5G), NFC, IR Blaster, Bluetooth 5.2,

MIUI 14 OS for POCO

5000mAh battery (67W Turbo charging)
Like most phones nowadays, you can adjust the refresh rate but only between 60H and 120Hz. However, that's not the only impressive thing about the display. The POCO X5 Pro also has up to 900nits peak brightness and DCI-P3 100% colour gamut. So besides the beautiful visual presentation, you won't have a problem seeing the screen under the sun.
Additionally, the POCO X5 Pro provides various image style adjustments such as HDR, black and white, nostalgia, cold, Japan mode, etc. You can also toggle Dolby Atmos through the video toolbox to enhance dialogue. The Video Toolbox also lets you continue playing videos even when the screen is locked.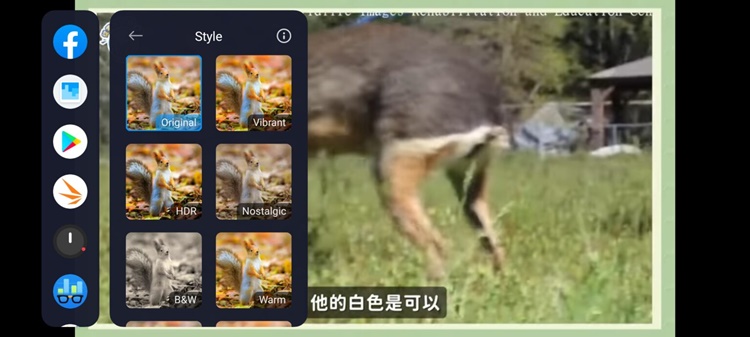 A list of image styles from the Video Toolbox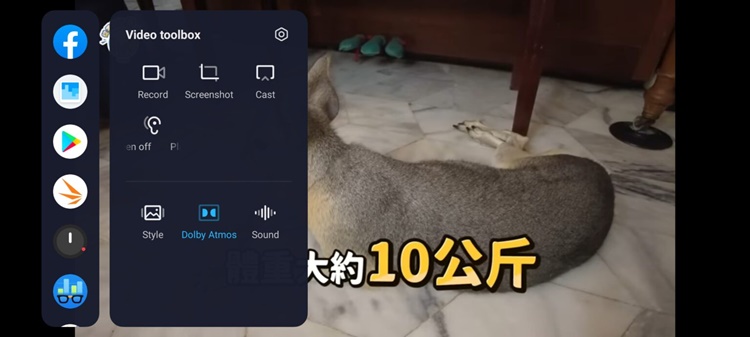 More settings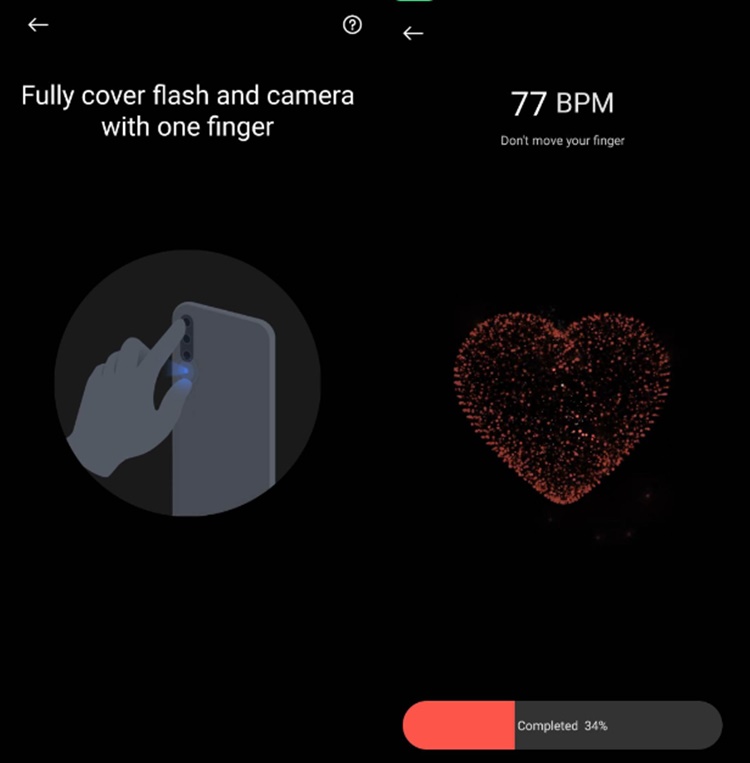 Heart rate detection on the POCO X5 Pro
It's worth noting that POCO added a function from smartwatches this time - heart rate detection. You can use the phone to detect your heart rate by placing your finger on the camera. So if necessary, it can temporarily act as a heart rate monitor. As for accuracy, the numbers we recorded on the phone and a separate smartwatch were similar, so there's a certain degree of reliability.
For most users, MIUI is infamous for its bloated apps and advertisements. It's still not very popular for users who prefer simplicity, but Xiaomi made a lot of optimisations to MIUI 14. In addition to reducing pre-installed apps and ads, you get a cleaner UI that improves the user experience in various ways.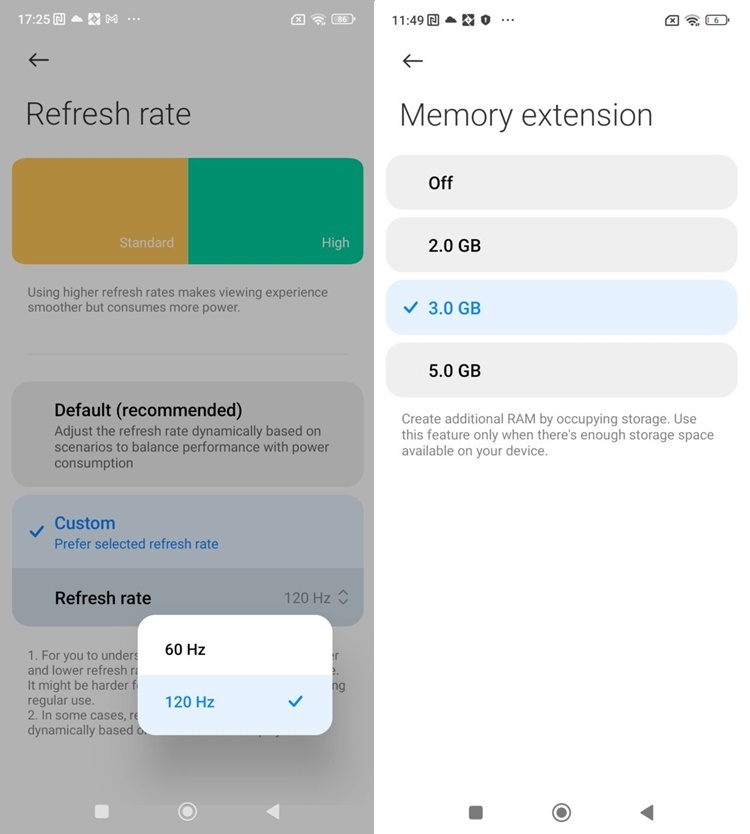 Refresh rate (left) and Virtual RAM expansion setting (right)
A handy feature is the Game Turbo, which can clear the phone's memory before you start gaming and improve mobile performance. Moreover, the POCO X5 Pro supports memory expansion of 2GB, 3GB and 5GB. You could also open other apps even while playing games.
At the same time, Game Turbo can also adjust the touch sensitivity of the screen's edges. This reduces 'false' touches that often register when your palms touch the edges of the screen. Game Turbo can also adjust a game's graphics to make them more visible, bright, or vivid. What's more interesting is the "voice change function" that can change the pitch of your voice. Why? Well, it's just for fun.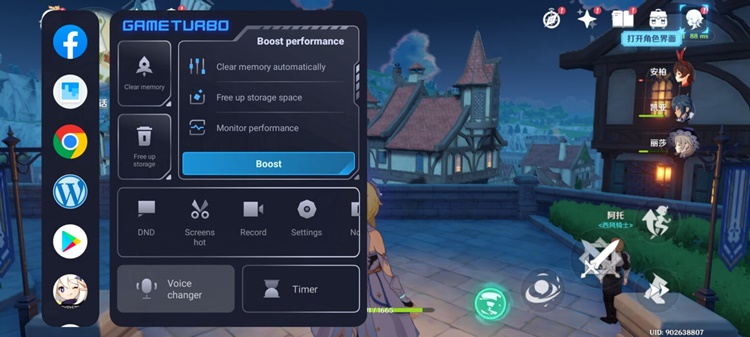 Game Turbo appears on the left-hand bar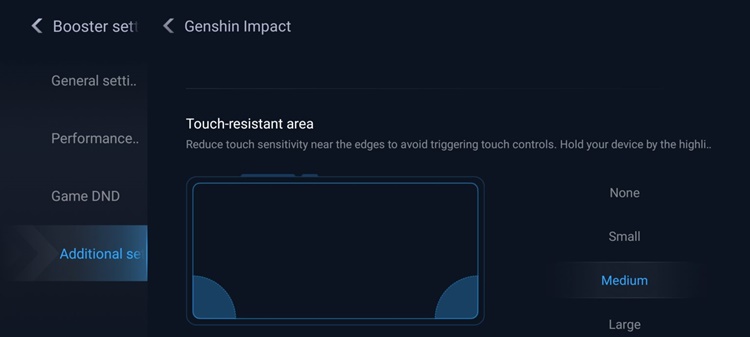 You can also set the touch-resistant area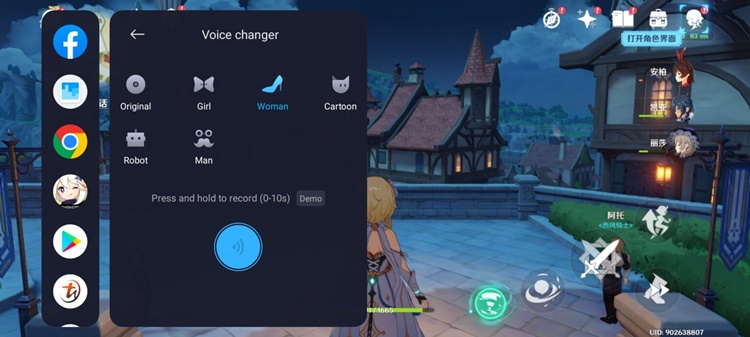 Have fun with the voice changer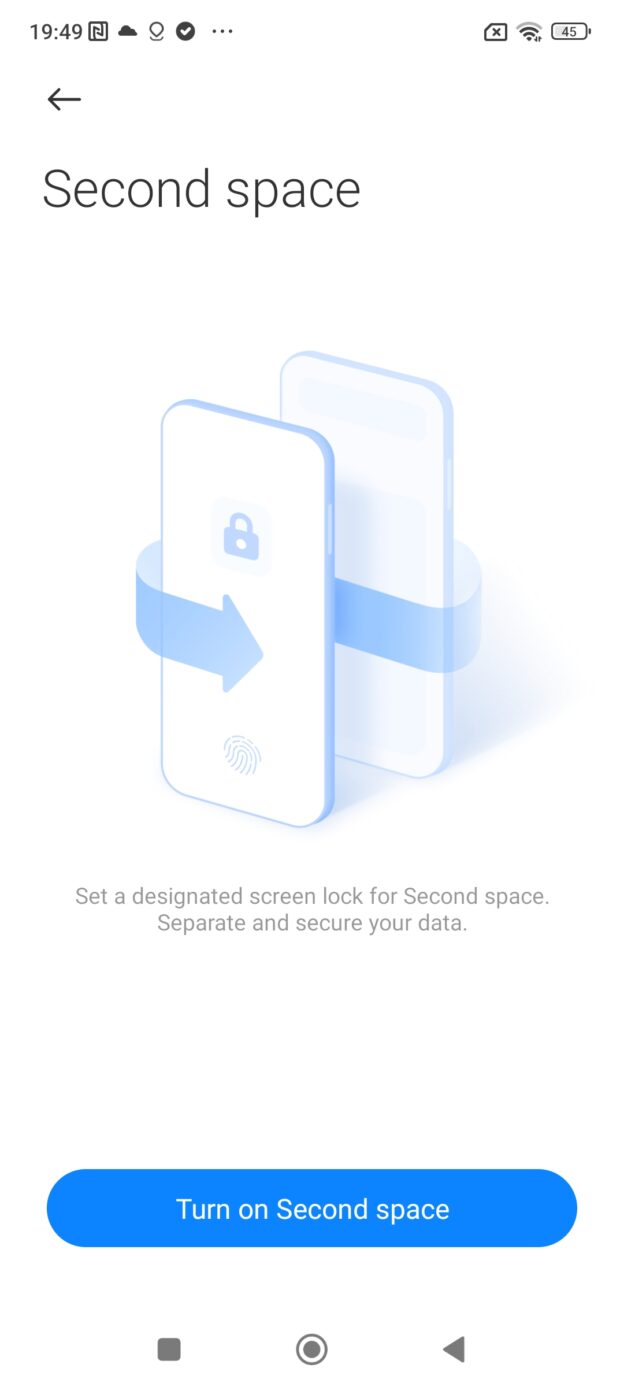 Second space for a second profile
Lastly, the phone has a Second Space function that lets you add two profiles with different home pages and passwords. This could be a great way to separate your private and work activities, so you won't be disturbed by either aspect when you're in the other 'mode'. Since the POCO X5 Pro supports dual SIM, this helps you avoid getting interrupted when you're on holiday. That said, it takes a little long time to switch profiles, so that's something we hope to see fixed in the future.
Performance - Great battery and heat dissipation
Powered by a Snapdragon 778G chipset, the POCO X5 Pro performed better than expected. That said, it doesn't mean you can max out the graphics in all mobile games. For example, Genshin Impact could barely run smoothly. But for a mid-range device, we were satisfied with its performance.
Surprisingly, playing Genshin Impact for an hour didn't make the POCO X5 Pro hot. And within that hour, the phone only lost 12-14% of its battery, which is rare for mobile phones. Genshin Impact is quite a graphics-intensive mobile game that siphons lots of battery. So for the phone to perform this well, it's pretty good for playing mobile games.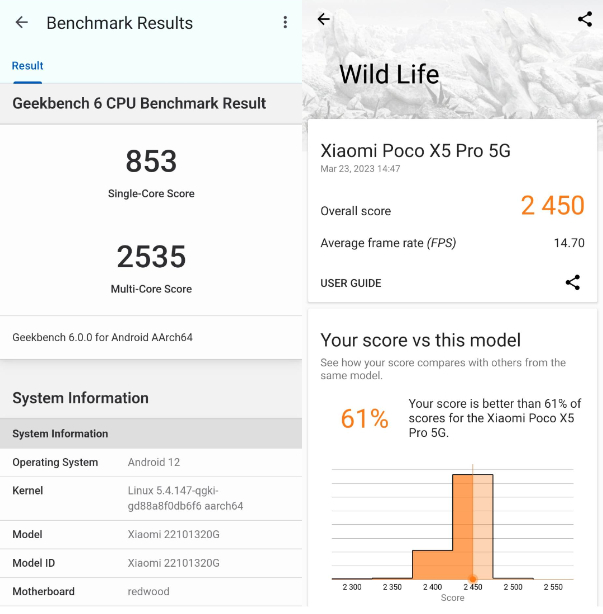 Average scores from Geekbench 6 and 3D Mark
As for the photo quality, colours look quite natural and reflect what you'd see with your eyes physically. The photos also had great detail, but the same can't be said for the macro lens quality. It has a serious colour issue with heavy colour losses. We aren't sure if this is an issue with the camera system or the sensor itself.
As for the ultra-wide camera, the colour presentation is alright. But it's got that distorted edge problem that you'd get on some ultra-wide cameras. Next, the Night mode shots were decent overall, with the software reproducing details in photos without too much noise. Anyway, check out our photos below for your reference.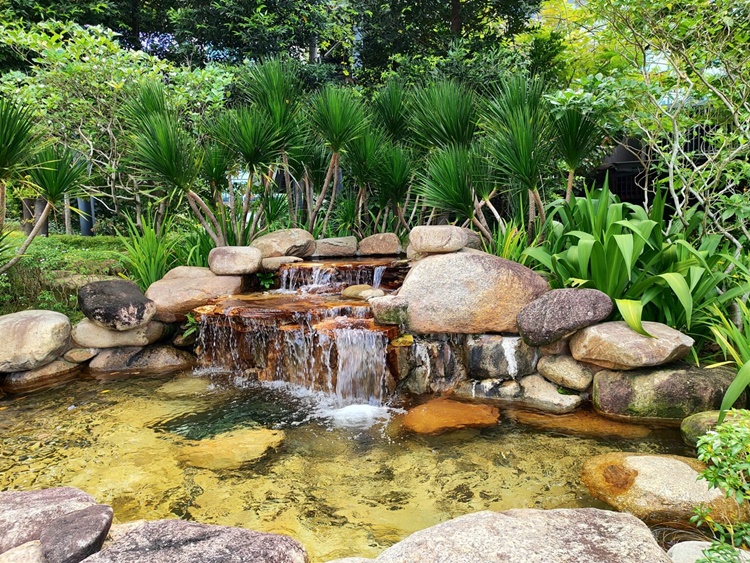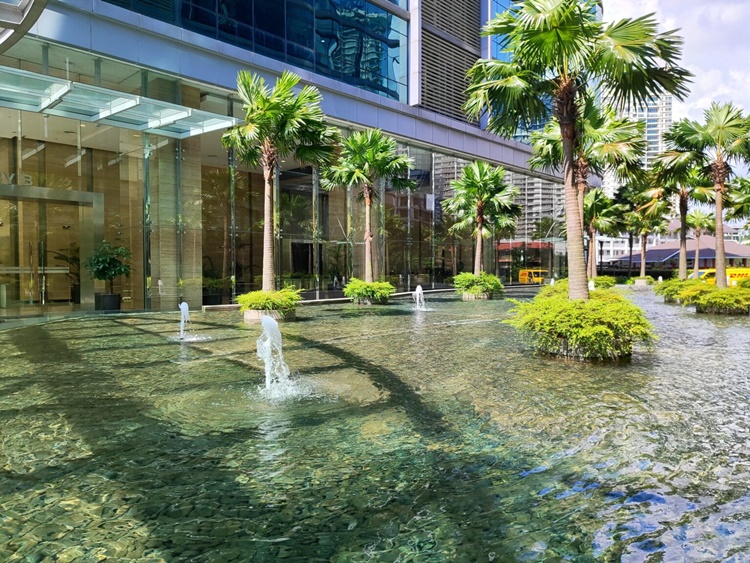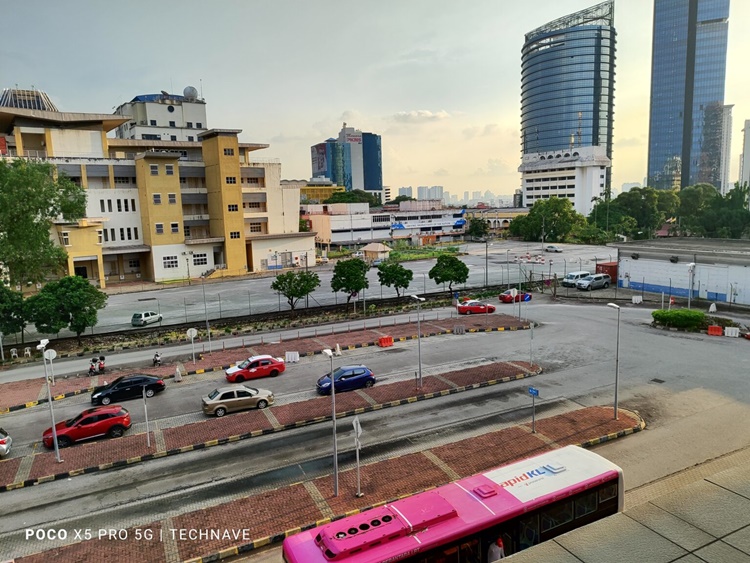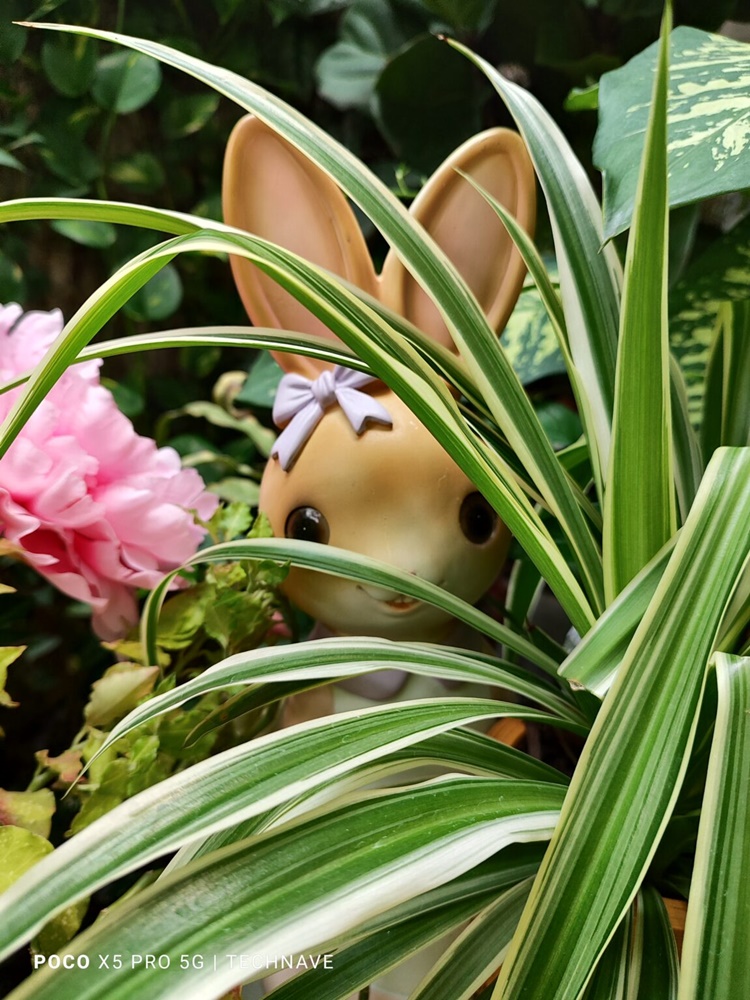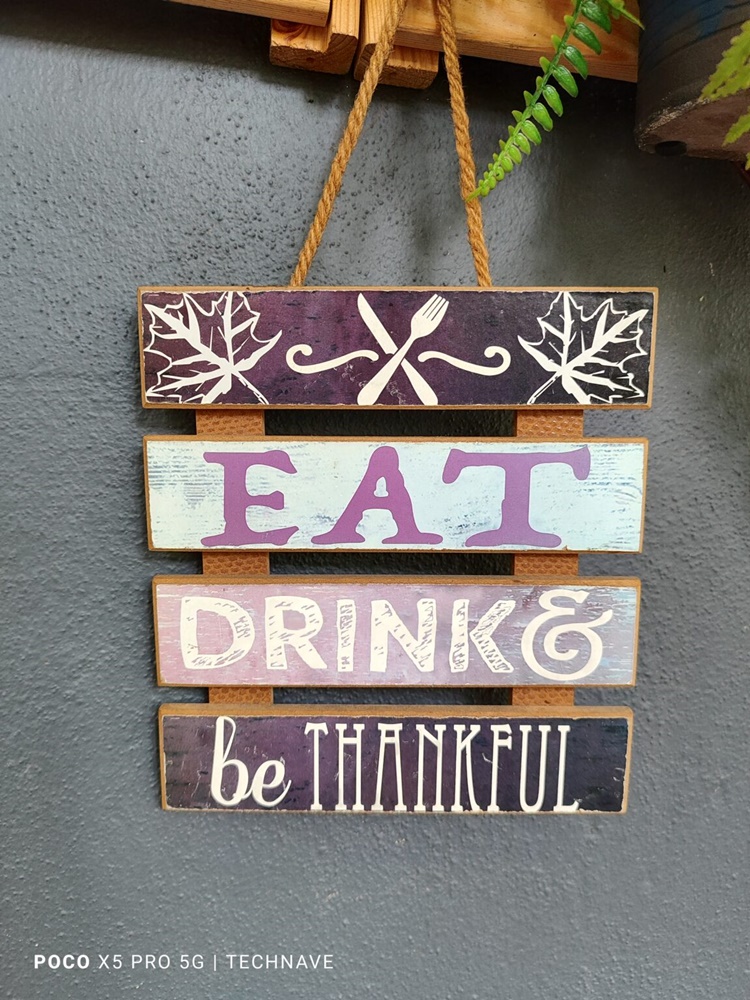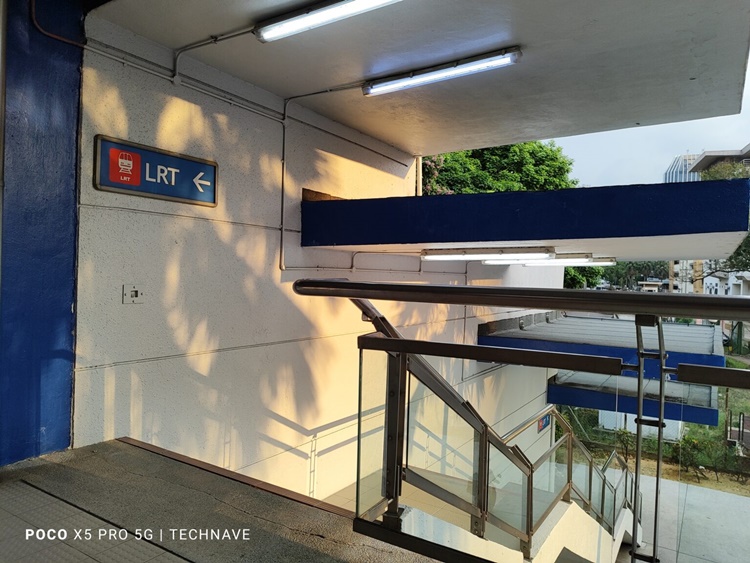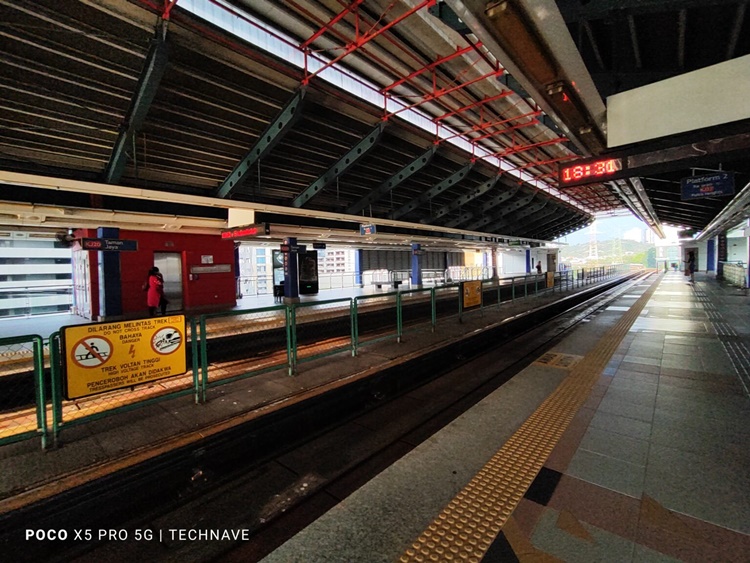 Main camera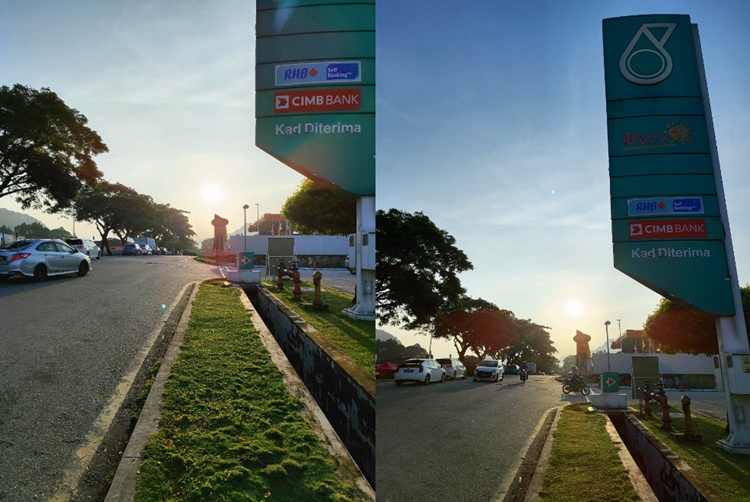 Ultra-wide camera: Before and after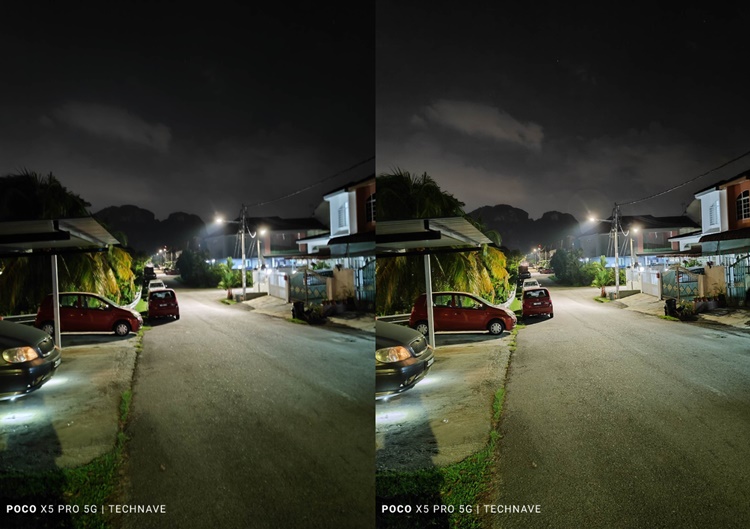 Night mode: Before and after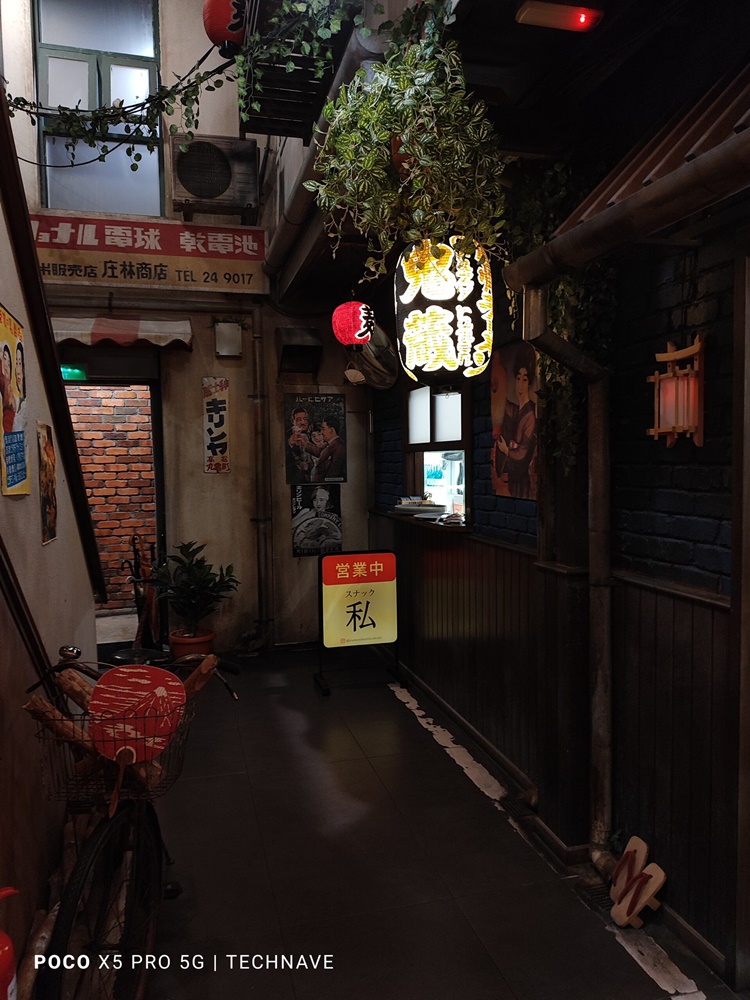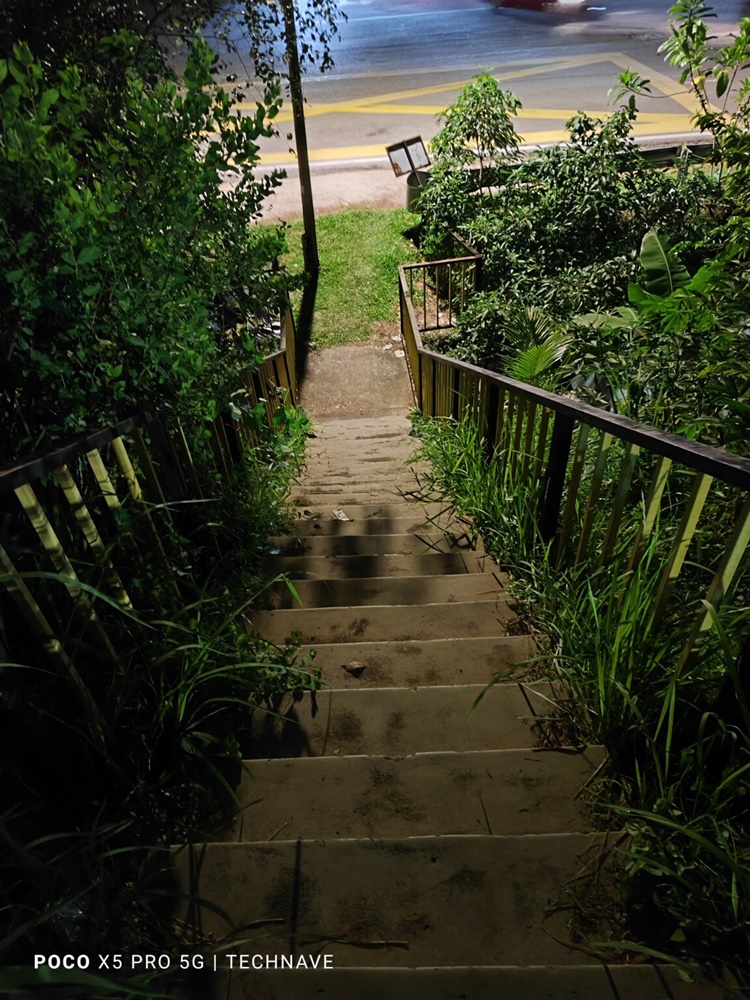 Night mode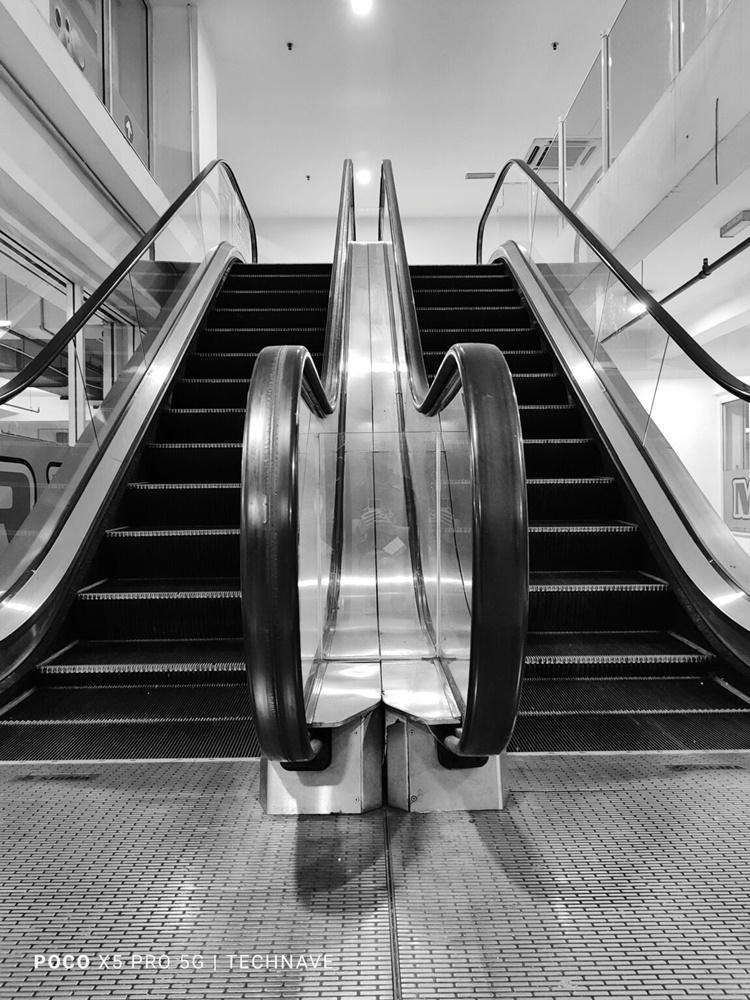 Black and white filter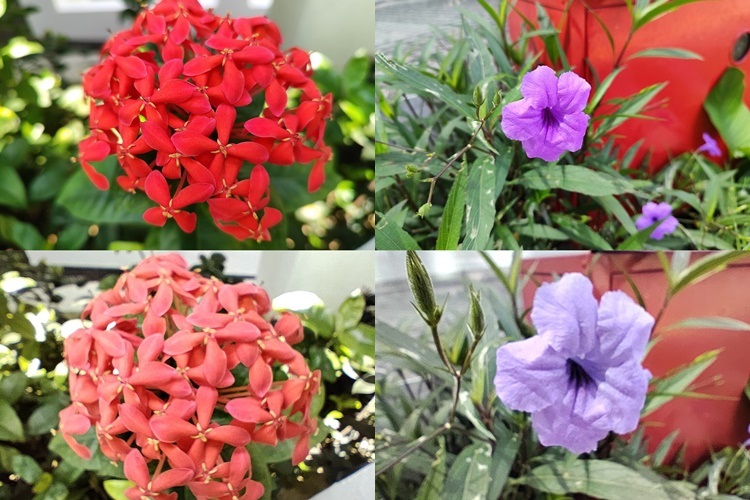 Before (top) and after (bottom) using macro mode
Conclusion - A mid-range device with flagship performance
If you compare other devices in the same price range, the POCO X5 Pro has a market advantage thanks to the value it delivers. But it doesn't have anything drastically better than its predecessor. Of course, this doesn't mean the phone isn't good. After all, we are happy with the stylish design, reduced bloatware, battery performance, heat dissipation, useful MIUI 14 features and photo quality (except for the macro mode).
Xiaomi did well balancing the POCO X5 Pro as a mid-range device but with flagship performance. In fact, we think this may be the year mid-range phones are getting to that level. So, we might as well settle for these options, as flagship devices are getting more expensive.
For comparison, we think the Samsung Galaxy A34 5G (read our review here) is a good challenger to the POCO X5 Pro. It's equipped with a Mediatek Dimensity 1080 chipset, a 6.6-inch Super AMOLED screen and a 5000mAh battery with 25W fast charging technology. But what do you think of the POCO X5 Pro? Let us know in the comments below and do stay tuned for more tech gadget reviews only at TechNave.com.