Pakej Remaja Keluarga Malaysia & Pakej Peranti Keluarga Malaysia now available on Digi's website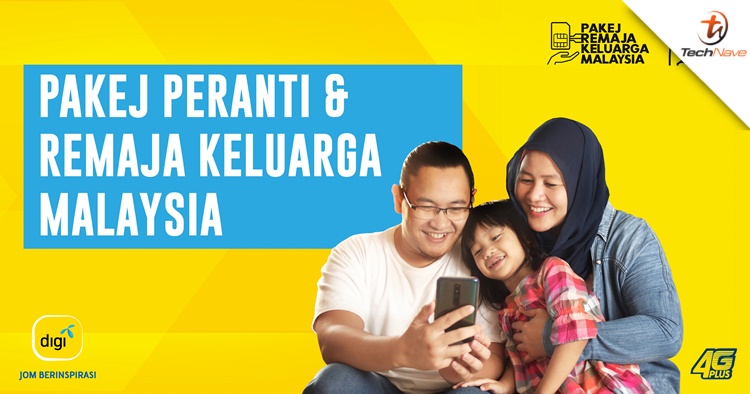 Recently, the Malaysian government announced a new package initiative for Malaysian households and all the telcos are involved including Digi. Called the Pakej Remaja Keluarga Malaysia and Pakej Peranti Keluarga Malaysia, they are now available to all eligible Malaysians until the 15th of April 2022.
Depending on your needs, eligible Malaysians can choose any of the two packages by Digi. For Pakej Remaja Keluarga Malaysia, it is catered for youths and students aged 21 and below with 20GB of internet data for 90 days at RM30. Moreover, customers can also redeem the 1GB Productivity Internet for free daily via the UMB code.


Next, the Pakej Peranti Keluarga Malaysia is a special postpaid package for customers to upgrade to a 4G smartphone for free when they subscribe to Digi Postpaid 40 with a 24-month contract. On top of the subscription, two phones (Samsung Galaxy A02 and Redmi 9A) are offered, alongside 10GB of internet data with unlimited calls every month. The free daily 1GB is included too.
The Pakej Remaja Keluarga Malaysia is available for purchase on the MyDigi app (for Digi Prepaid NEXT customers only) or via Touch 'N Go eWallet app. Meanwhile, Pakej Peranti Keluarga Malaysia customers can either go to the Digi Store Online (DSO) and enjoy a free delivery service or visit any Digi Store or Digi Store Express.
For more information on the Pakej Peranti Keluarga Malaysia and Pakej Remaja Keluarga Malaysia plans, you can visit the official webpage right over here. Stay tuned for more trending tech news at TechNave.com.