Pantech Snapdragon 800 Smartphone Benchmarks Beat Exynos 5 Octa!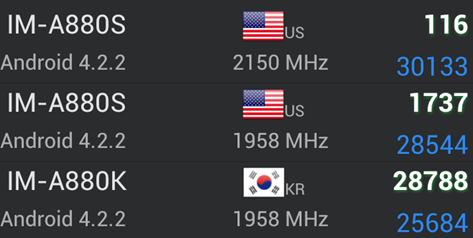 In our first smartphone view of Qualcomm's upcoming Snapdragon 800 processor, a Pantech smartphone recently got an amazing score on the AnTuTu benchmark site. Previously, the king of the AnTuTu benchmark score was the Exynos 5 Octa powered Samsung Galaxy S4 I9500 with an AnTuTu score of 27000+. The new Snapdragon 800 powered Pantech smartphone got a score of 30133, beating the S4 by an amazying 3000 point margin.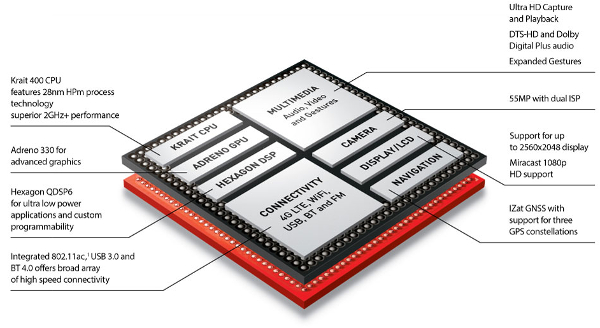 However, bear in mind that the benchmark also noted that this as of yet unknown Pantech smartphone was running at 2.15 GHz. This could well be an overclocked engineering sample version. Another reading had it 1.958 Ghz which could be the standard non-overclocked speed. This other reading was at 28544, which still beat out the Exynos 5 Octa. For now, these are still very much experimental scores. The actual finished product may have very different scores, either much higher or a bit lower. So far, we're betting on higher.