Pawbo+ lets pet owners interact with their pets from afar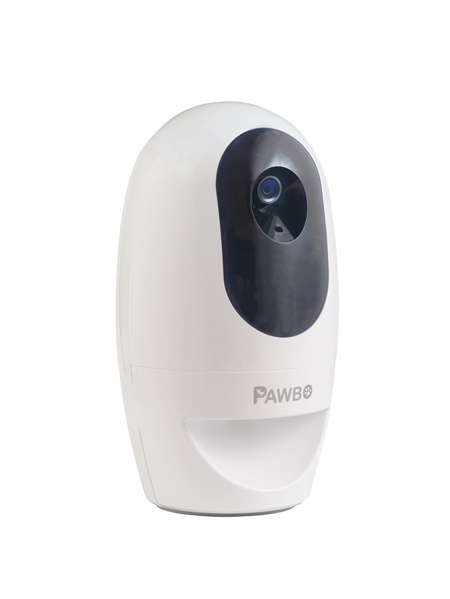 In case you didn't know, Pawbo is a wholly owned subsidiary of Acer, and they recently just revealed a new interactive wireless pet camera called the Pawbo+. Equipped with treat dispensing and laser pointing capabilities, the new product is an extension of Acer's BeingWare initiative, as an integrated hardware, software, and service solution, and exemplifies the Acer Group's mission to break barriers between people and technology.
Pawbo+ is designed for pet owners that have to leave their cats or small dogs at home alone throughout the day. Its internet-enabled wide-angle camera (130-degrees) and speaker/microphone combo let users check in on their pets visually and talk to them to provide comfort from afar. Such daily interactions can help to reduce pet anxiety caused by prolonged durations of being alone. With privacy in mind, the camera is designed to point slightly downward so that it only captures what pets are doing, while all communication is encrypted for added peace of mind.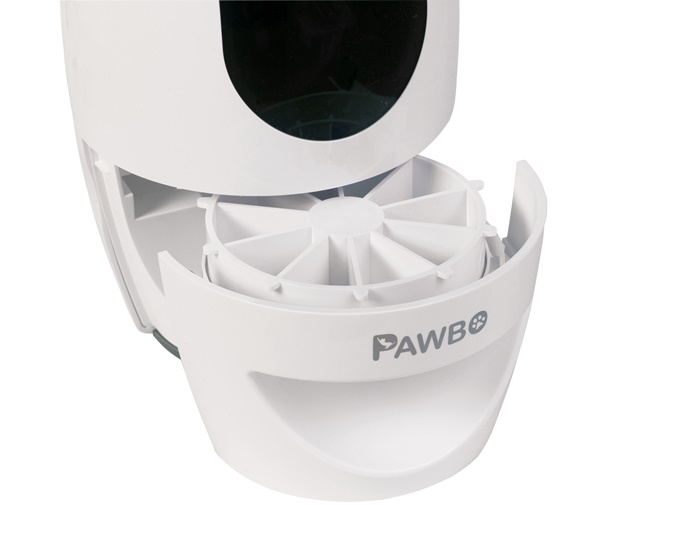 Users can log in via from their iOS or Android smartphones and serve up a tasty treat stored in Pawbo+'s built-in storage tray, multiple ringtone notifications and treats can help train pets to respond and encourage pets' good behaviors. Pawbo+ has an integrated laser pointer that can be activated remotely to give owners a fun way to interact with their pets and keep them active.
Up to 8 concurrent users can log in to view Pawbo+ live streams, and the device can also be integrated with Dropbox and Google Drive so users can save their precious videos on the cloud easily. The Pawbo+ app also allows seamless photo sharing on Facebook, Instagram and Twitter.
Pet owners can expand the capabilities of Pawbo+ with 4 soon-to-be available accessories, including Pawbo Flash (artificial lighting for camera), Pawbo Munch (additional treat dispenser), Pawbo Catch (cat teaser), and Pawbo Punch (whac-a-mole game).
Pawbo+ will be available for online pre-order on 1 September 2016 for customers in the United States, Germany, Italy, Japan, and Taiwan at $169 (around RM690) with free shipping.