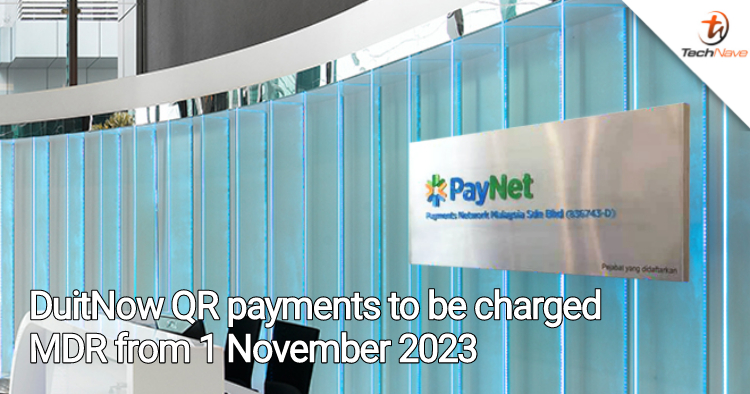 Amidst various reports of increased costs for those using DuitNow QR codes or QR codes to make wireless payments, Payments Network Malaysia Sdn Bhd (Paynet) recently confirmed that all applicable DuitNow QR payments will be charged MDR or the Merchant Discount Rate starting from 1 November 2023.
They clarified that the MDR was previously waived for QR payments as part of an "incentive to promote usage" back in 2019. So basically, the promo period for QR payments is over. According to PayNet it was actually extended from 2019 until 1 November 2023 due to the Covid-19 pandemic.
"Both (the MDR and 50 sen) fees will not be charged for the same transaction in any situation", PayNet
PayNet further clarified that the previously highlighted 50 sen fee for transactions above RM5000 is not related to MDR and will not be combined together for any transaction. MDR is actually a fee that merchants pay when payments are done using credit or debit cards and is already implemented for such payments.
PayNet seems to think that because of this, implementation of MDR for DuitNow QR payments won't cause any rise in prices, but what do you think? Will the prices of stuff go up because of this? If you're not a frequent user of QR payments then we suppose this would be true but share your thoughts in the comments and stay tuned to TechNave.com
Update: Public Bank has announced that it will waive the MDR for DuitNow QR code "until further notice" while CIMB has extended the MDR waiver until the end of the year. So, if you're using Public Bank or CIMB for your QR payments you won't get charged extra just yet. No news on other banks yet but they could also join the u-turn bandwagon soon.