Play any game on your phone or any device with powerful remote hardware by Google's Stadia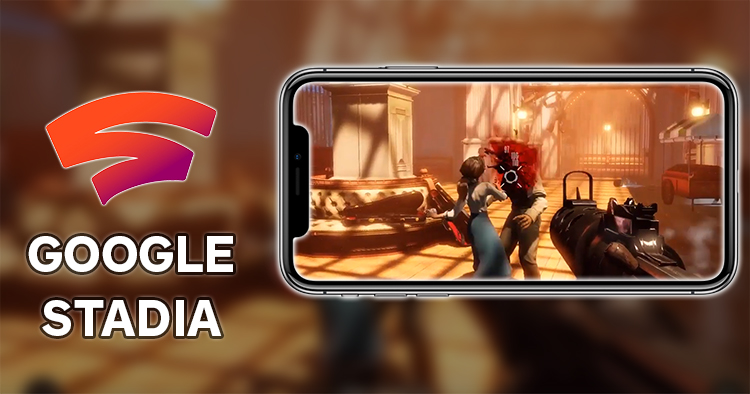 One thing that stops most gamers from enjoying games would be hardware. Owning a PC or console can be pretty expensive which is why mobile gaming is on the rise. Even then, game titles are pretty limited due to the hardware limitations on smartphones but that is about to change thanks to Google's Stadia.
Stadia is Google's brand new gaming streaming service that allows you to game on any device. It is essentially you, playing your game from Google's data centers and the visuals and audio is streamed directly back to your device thus eliminating the need for powerful hardware. Think of it as a "Netflix for gaming".
What is really needed to run Stadia is a stable internet connection. It requires a streaming rate of 15Mbps, latency of under 15ms and data loss under 5%. The games streamed will be able to run at 4K resolution at 60fps with HDR colour as the norm and can be scaled up to 8K with 120 fps+.
For peripherals, you'd need a keyboard, mouse or a controller. However, it is mentioned that all controllers on the market already works with Stadia. Google did introduce their very own controller (which isn't very attractive, to be honest) which provides a better experience when gaming on Stadia as it is directly connected to the Google data centers in order to reduce input latency while gaming but it is not a requirement. In addition, the controller comes with a Google Assistant button which enables you to ask the assistant for help and tips when you get stuck. It also functions to grab screenshots and saves photos of your sessions as well.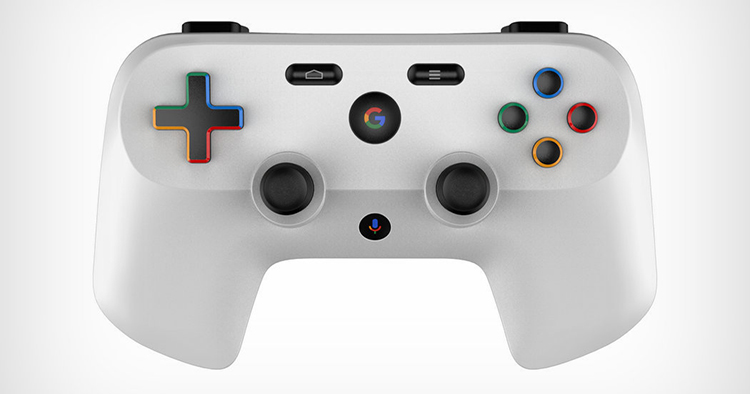 There's apparently 3 varieties of this controller
In terms of game variety, you don't have to worry too much as Google is not only gearing up to develop their own games but also is teaming up with major game studios. DOOM Eternal has signed up to be on Stadia and is in the process of uploading their game to the cloud based gaming system. Ubisoft has also been working closely with Stadia so we may be seeing titles from them as well. It is possible that we may be seeing more titles announced by Stadia in the upcoming months.
Streamers can now game with their Youtube viewers via Crowd Play. In addition, streamers can also record gameplay easily to stream or save as the Stadia will send a 4K signal to both your device and Youtube at the same time. State Share is also available for those who want to share a particular part in your gaming adventure with your friends via a google link so they would be able to access the same part at any time.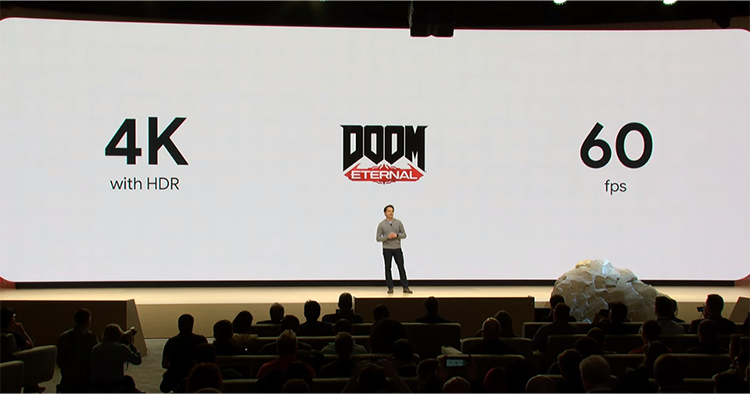 Apparently this resolution will be the norm for any device
Stadia not only allows inclusive gaming for gamers but it also helps game developers. Gaming devs can test out their games and products on powerful hardware without having to worry about how the high hardware requirements might affect gamers in general.
Google's Stadia actually reminds me of another service which attempted the same feature but only on PC and Mac which is GeForce Now. Last I heard, that service has been in beta and has been quiet ever since. With hardware constantly having to be updated to accommodate better graphics every year, Stadia is looking like a viable option that allows gaming to be more inclusive for everyone regardless of device. It is not known if it is required for gamers to buy the games or participate in a subscription based system.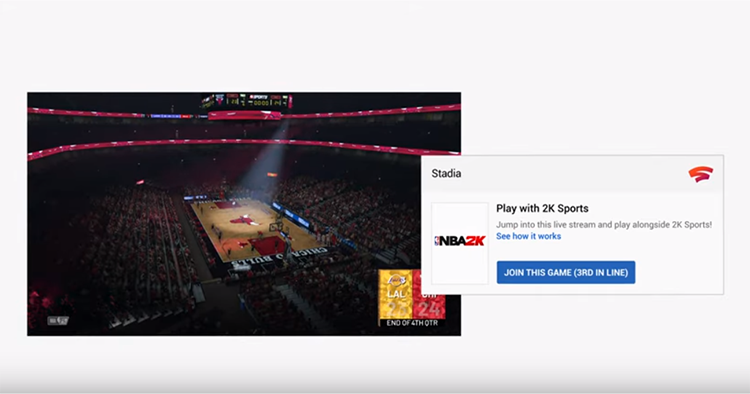 With a press of a button, you can join your favourite content creator in game
Stadia may be released somewhere this year in the US, UK and Canada, Europe only and I am pretty excited to see what will come of it. However, I can see that the biggest hurdle for us in Malaysia who are looking to use Stadia would be Internet connection problems. Let's hope our ISPs sort themselves out so that we can have access to it here in our country. If you want more mobile gaming news, TechNave.com is where you should be checking it out!