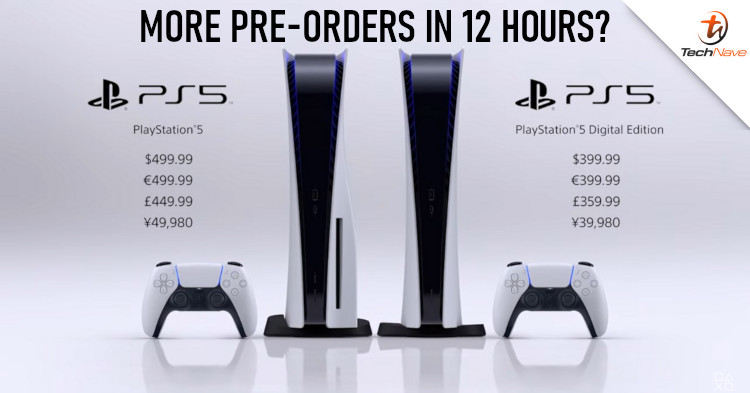 It seems that Sony's PlayStation 5 has achieved more pre-orders in 12 hours than the PlayStation 4 did after 12 weeks, based on a statement by Reuters. With that in mind, it seems that there is heavy demand for the PlayStation 5, which is great news for Sony due to the fact that it was predicted to be the first PlayStation console to be the first console to not be sold at a loss.
Because the COVID-19 outbreak has caused severe setbacks in terms of manufacturing and logistics, there might not be enough PlayStation 5 consoles to meet the demand of the public. That being said, Malaysia might be getting the console slightly later than most markets which is a bummer, to say the least.
With all that said, would you be interested in getting the PlayStation 5 as soon as it is available in the local market? Let us know on our Facebook page and for more updates like this, stay tuned to TechNave.com.