Playstation 5 confirmed to launch at the end of 2020 with new controller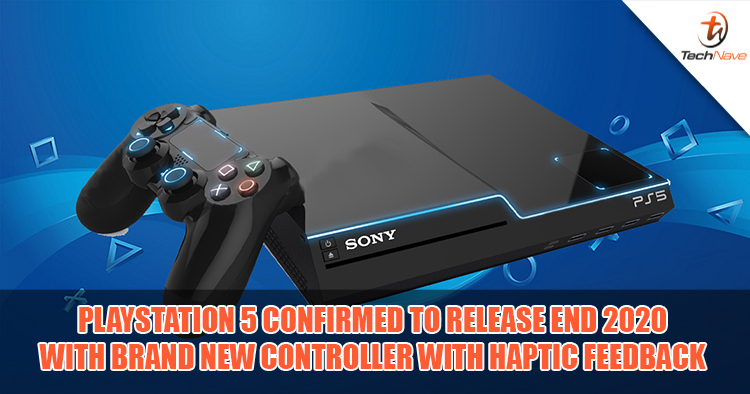 Not the real thing
We've heard whispers that the Playstation 5 will be out soon. Now we've gotten confirmation from Sony themselves that the console will indeed be out by next year - specifically, in time for the holidays 2020.
The next gen console by Sony will be much, much different than the current gen Playstation 4. The console will be supporting a CPU based on AMD's Ryzen line and a GPU based on their Navi line. It will support ray-tracing, which is very exciting but most importantly, load times in PS5 games will be greatly improved (think of how long you're stuck in a loading screen in FF15 and then think of it taking only about 8 seconds instead).
To expand more about the load times, the PS5 will be using a different type of SSD. Data will no longer need to be duplicated in order for the console to seek out info to load it into the game but rather, the will be spread out through the disc. Physical PS5 games could be as large as 100GB.
As for game installations, the game will be divided into blocks. No longer will players have to download the entire game just to access the multiplayer game. Instead, the game can be downloaded in "segments", allowing players to just download certain parts of the game they prefer such as downloading the campaign first and maybe getting the multiplayer later or not at all. This helps to save space on the console.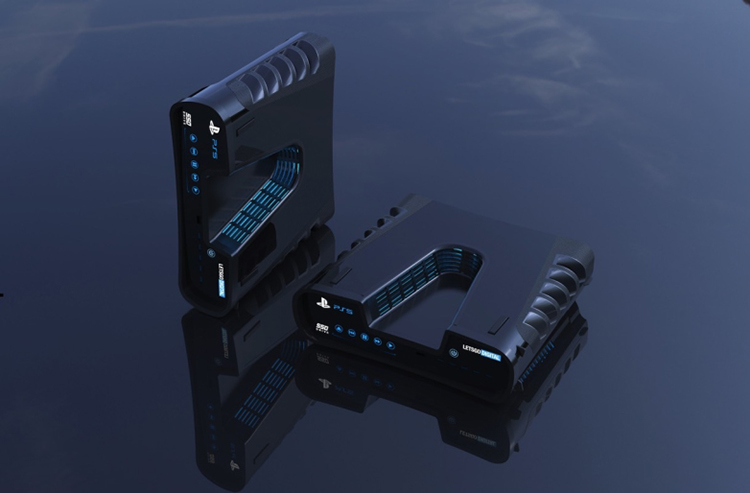 Speculated PS5 console
The UI will also be updated. You'll be able to see what your friends have been doing without having to launch the title just to see. Also, jumping into multiplayer games with friends will be also easier as well as it will show in real time. As for trophies, it will be displayed there as well so that players could have an easier time jumping into whatever game they enjoy.
Now for the most interesting bit. The DualShock 5 controller (not its official name) is expected to come with some interesting upgrades. Have you ever played a game but you can sort of imagine your controller lagging with you as Lara Croft treads through mud? No longer will that be an imagination as "adaptive triggers" will be out there soon. It emulates different levels of resistance on the controller such as more effort to push on the controller when notching an arrow and treading through mud or a higher frequency on the R2/L2 buttons when sliding on ice. Haptic feedback will also be there with better vibrations than what we're used to on our current controllers with voice coil actuators on the left and right grips of the controller.
These controllers will support Type-C connectors (yay!) but will be a little heavier due to the larger battery and haptics motor. However, rest be assured that it will still be lighter than the current gen Xbox controllers.
Other than that, no visuals of the brand new controller, the console or even the home UI has been shown. It is likely that it may be shown off during the next E3, Tokyo Game Show or even the next State of Play. Are you starting to save up for the next PS5? Keep up with the latest Playstation news on TechNave.com!