Pocophone F1 by Xiaomi review - A wolf in sheep's clothing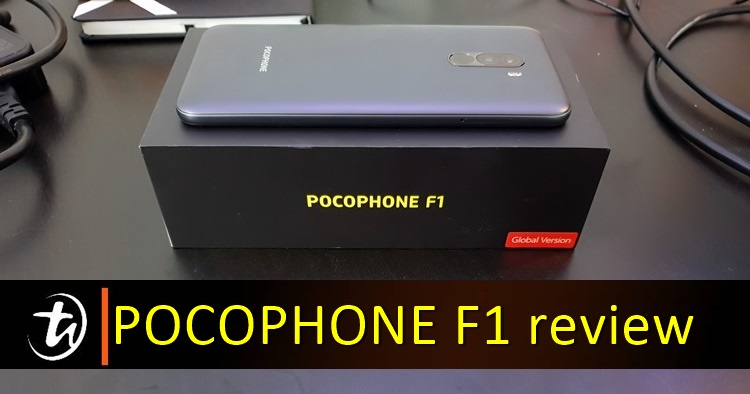 When Xiaomi unveiled the Pocophone F1 in Indonesia, the South East Asian region lost their minds and so did we. Not only because of the insane price tag starting from RM1299, but it's also carrying flagship tier tech-specs that effectively makes it the real killer of all flagship killers. But then again, does it perform well in that price range? After using it for a month, it has both pros and cons so read below if you want to know more.
Design - What's this, a budget phone?
Right off the bat, Xiaomi has already mentioned that design is not part of the focus when manufacturing the Pocophone F1. How else could they have brought down the price so low, right? There isn't much to say about the design, it looks exactly like your typical budget phone and it looks pretty dull but that's not a bad thing. Personally for me, this is perfect for consumers who don't really care how the phone looks like - it's what the inside counts (so cliche lol).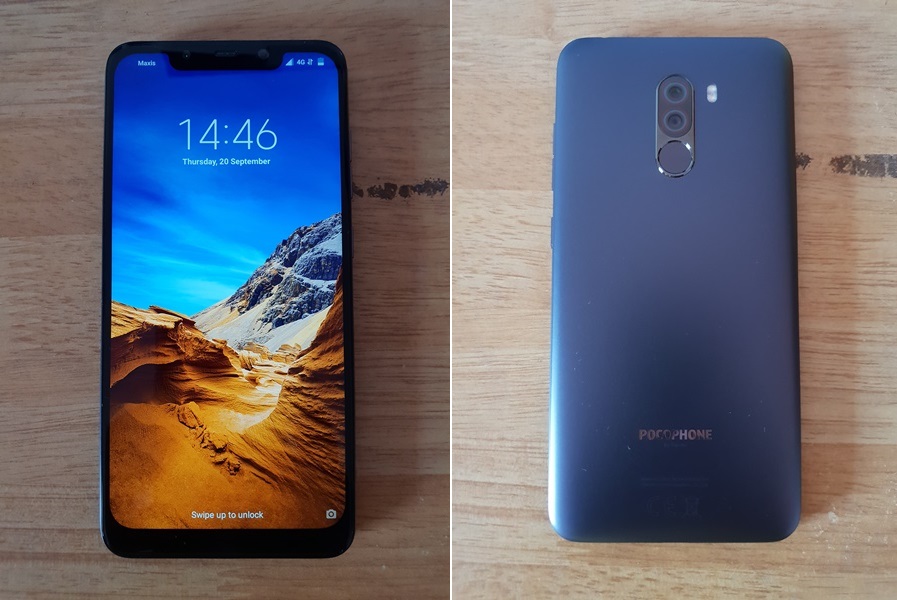 Here's how it looks like if you've never seen it online, I believe most people will mistaken it as an iPhone X lol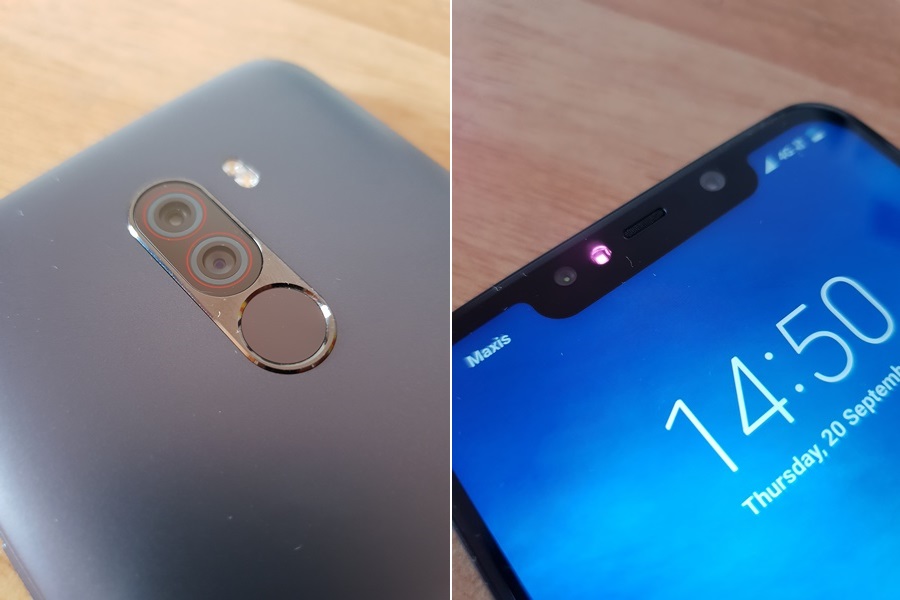 A closer look at the dual rear camera + fingerprint sensor (left) and the infrared camera and infrared light sensor for the Face Unlock + front camera (right)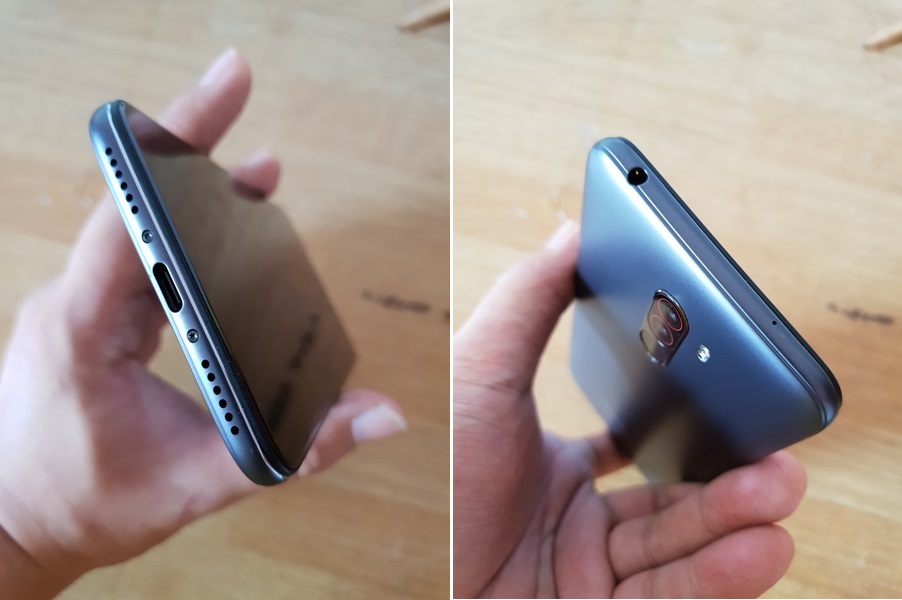 Using USB Type-C (left) and the 3.5mm headphone jack (right) stays on top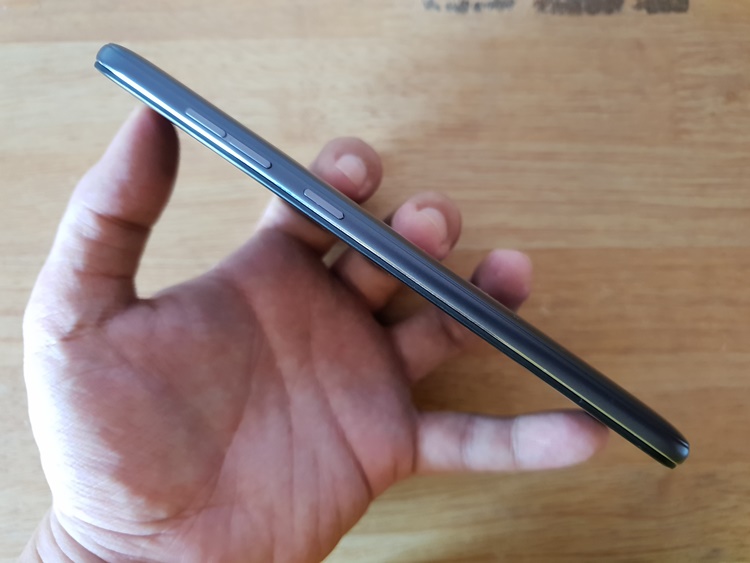 Not so bulky and slim, just nice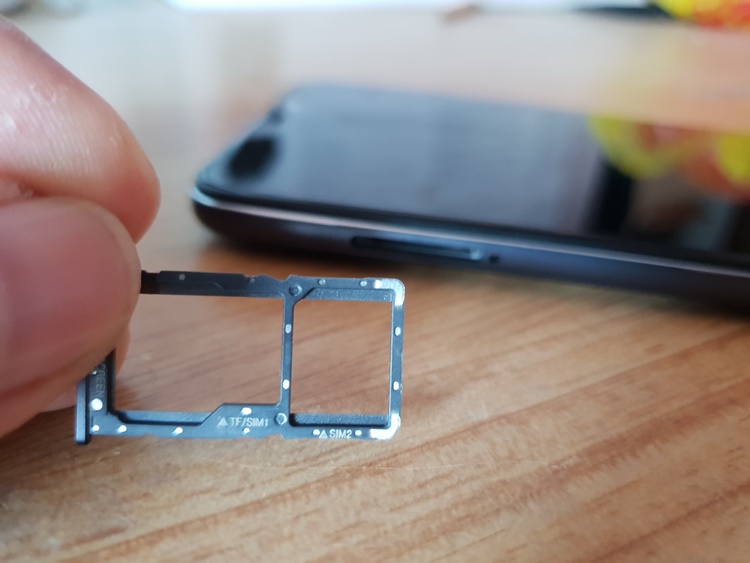 Hybrid dual SIM slot
The plastic body is solid though with a decent amount of weight, so it does feel somewhat like a premium plastic phone. However, if there's one thing that I kind of dislike, that'd be the curve at the bottom chin. This is a small issue but I just cannot let this slip away as a person with OCD, never mind that the curves at the bottom chin aren't aligned with the top when you hold it in a horizontal position but there seems to also be a problem of incomplete screen integration.
So here's a good example, by right if I tap on that home button (photo below) it should bring me to the menu page. But upon pressing that, the tick got highlighted instead so I have to do it slightly on the right. Not only does this happen at the sides, but apparently, the whole screen seems not integrated fully with the actual display.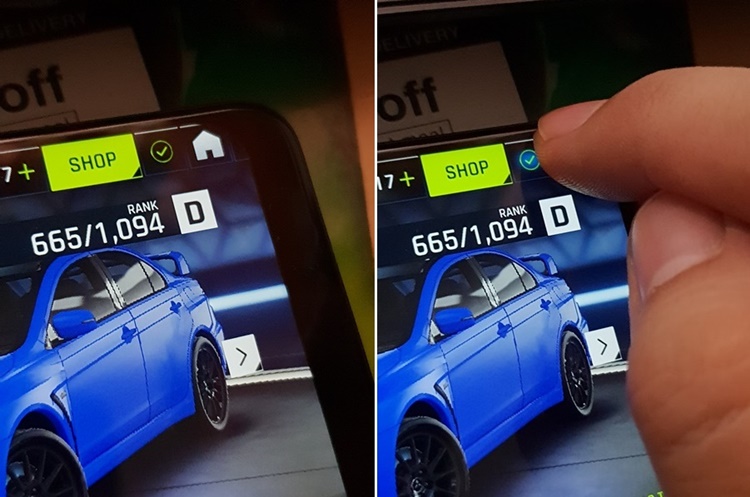 Eh...I'm pressing directly at the home button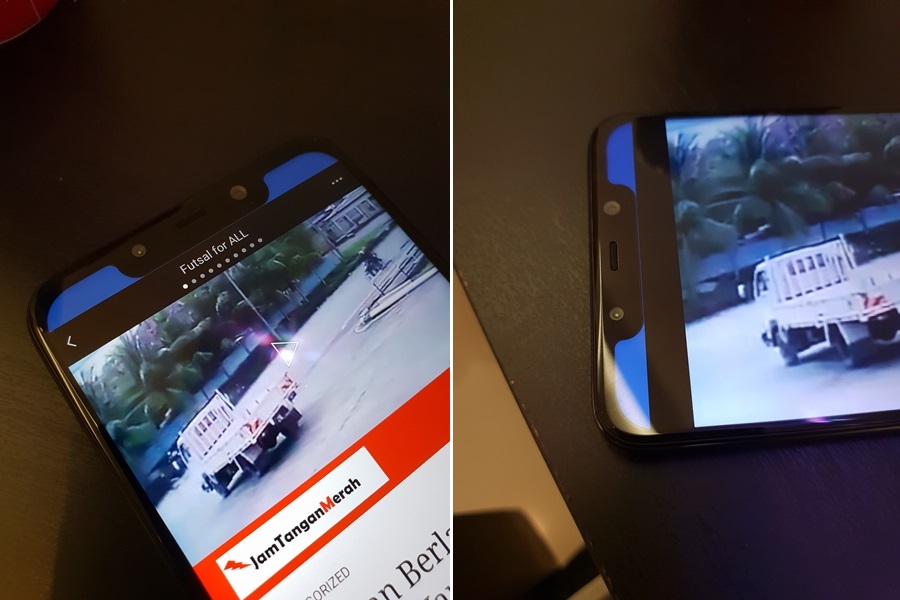 Some websites won't integrate with the notch when opening from Facebook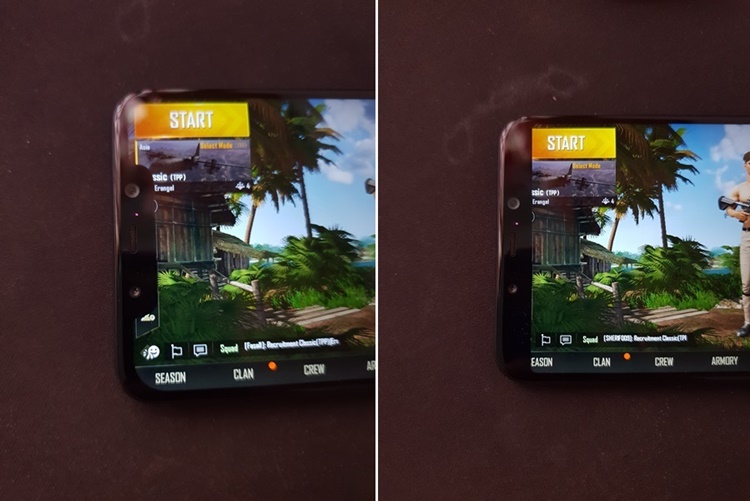 Then this happened after I switch on the Hide Notch option LOL
Anyway, like I said - if you can live with it then it's fine but otherwise... please fix this, Xiaomi!
Tech-specs and features - Do not judge the
book

phone by its cover

Here are the specifications of the Pocophone F1 by Xiaomi: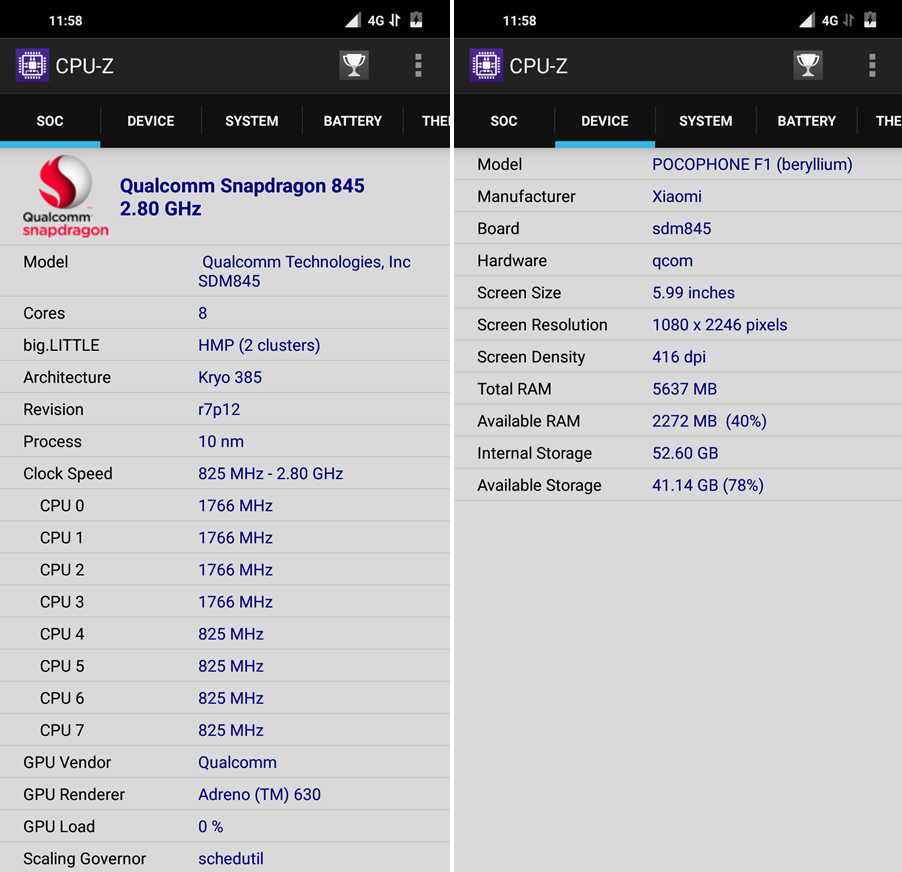 Qualcomm Snapdragon 845 chipset, Adreno 630
6GB of RAM
64GB UFS 2.1 storage (expandable memory available up to 256GB\
Measures 155.5 x 75.3 x 8.8 mm, 180g
6.18-inch IPS LCD display (1080p)
12MP + 5MP AI dual rear camera, 20MP Dual Pixel front camera
Feature Face and Fingerprint Sensor, LiquidCool technology, Quick Charge 3.0, Turbocharged Engine, Dirac HD Sound / Dual Smart PA
Supports LTE+, dual VoLTE, 2x2 MU-MIMO, Wi-Fi 802.11 a/b/g/n/ac, Bluetooth 5.0, USB Type-C 2.0 connectivity
MIUI for POCO - Based on MIUI 9.6, Android Oreo
4000 mAh battery
A bit of a rough start, but not all is lost. The Pocophone F1 is the perfect example of "Do not judge the book by its cover". It features a Qualcomm Snapdragon 845 processor with 6GB of RAM, powerful enough to run through any app easily. Face Unlock works like a charm, enough so that I don't bother using the Fingerprint Sensor at all. Quick Charge 3.0 is awesome, AI Camera is not a joke and the LiquidCool technology is a gift for gamers. Need I say more?
MIUI for POCO is quite an interesting operating system. You can say that it functions exactly like the original MIUI but it's like a long-lost cousin. Based on the latest Android Oreo, the Full Screen Gesture is my favourite one as it allows me to navigate around seamlessly. It also has a very attractive feature that allows you to manage your apps in either a category or colour segment! That's the dream for people who love arranging their apps based on those, including me, and now MIUI for POCO does it for you automatically. That said, though, it's not really perfect because for some reason, some apps might go missing like the screenshot below.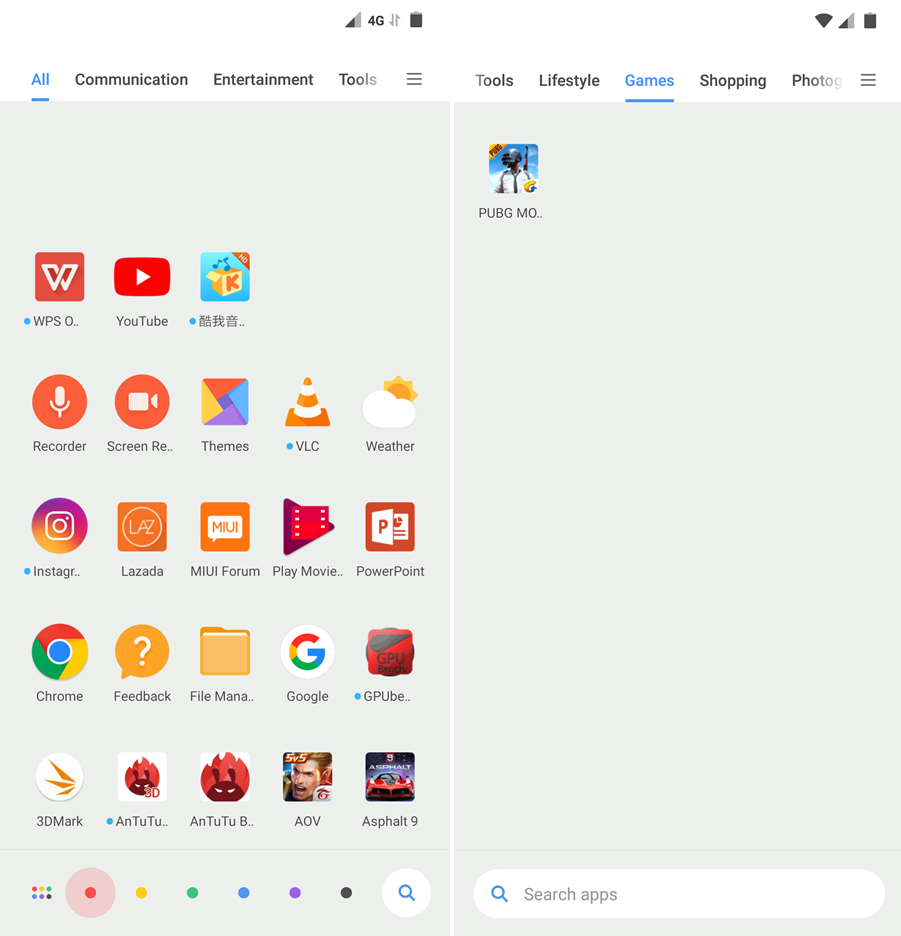 Here's how the colour (left) and category (right) segment looks like. Looks like AoV and Asphalt 9 aren't qualified to be in games category, you also can't drag the selected app to the desired colour or category segment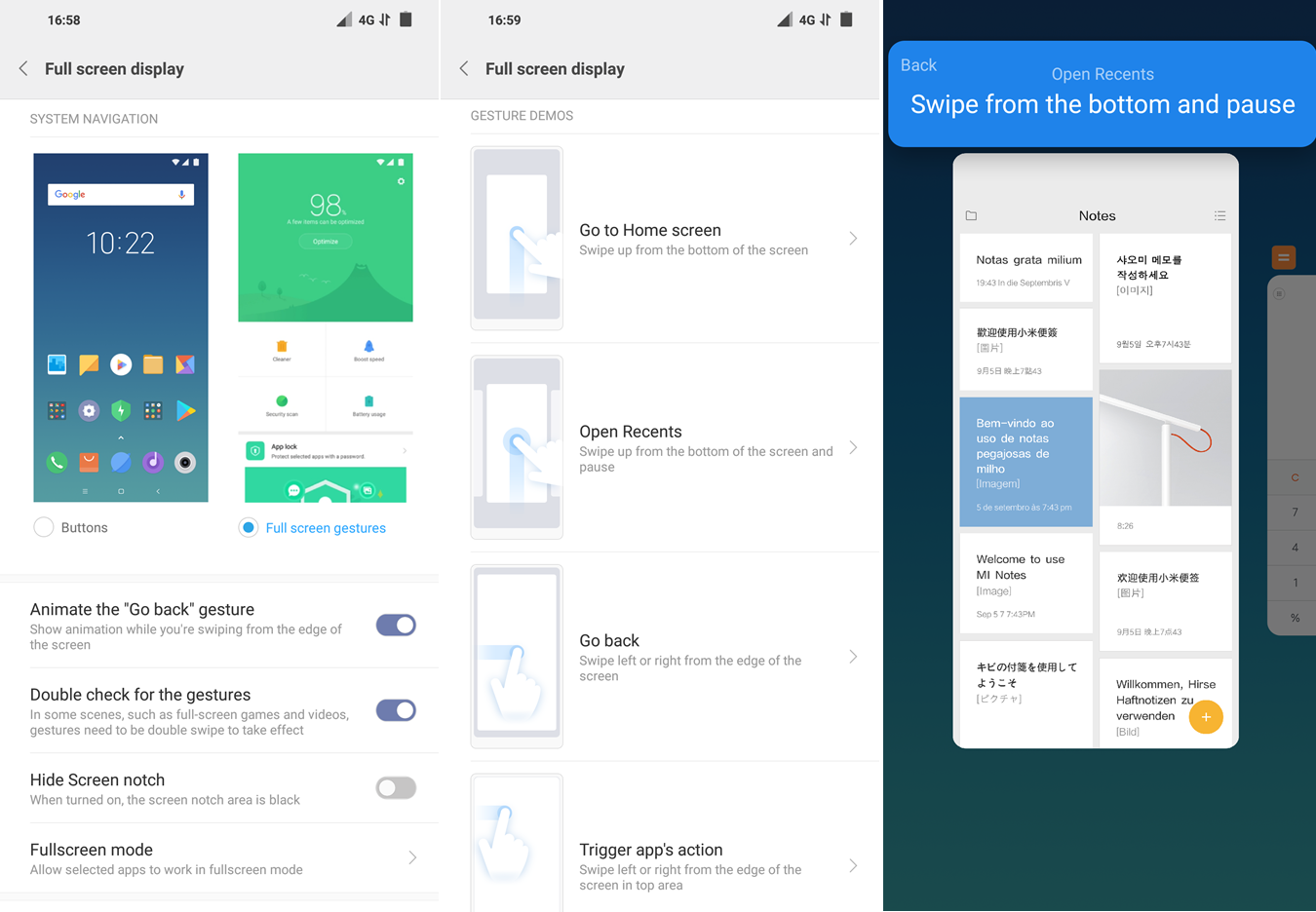 On the other hand, I really like this Full Screen Gesture feature that's similar to the iPhone X. It navigates around the menu faster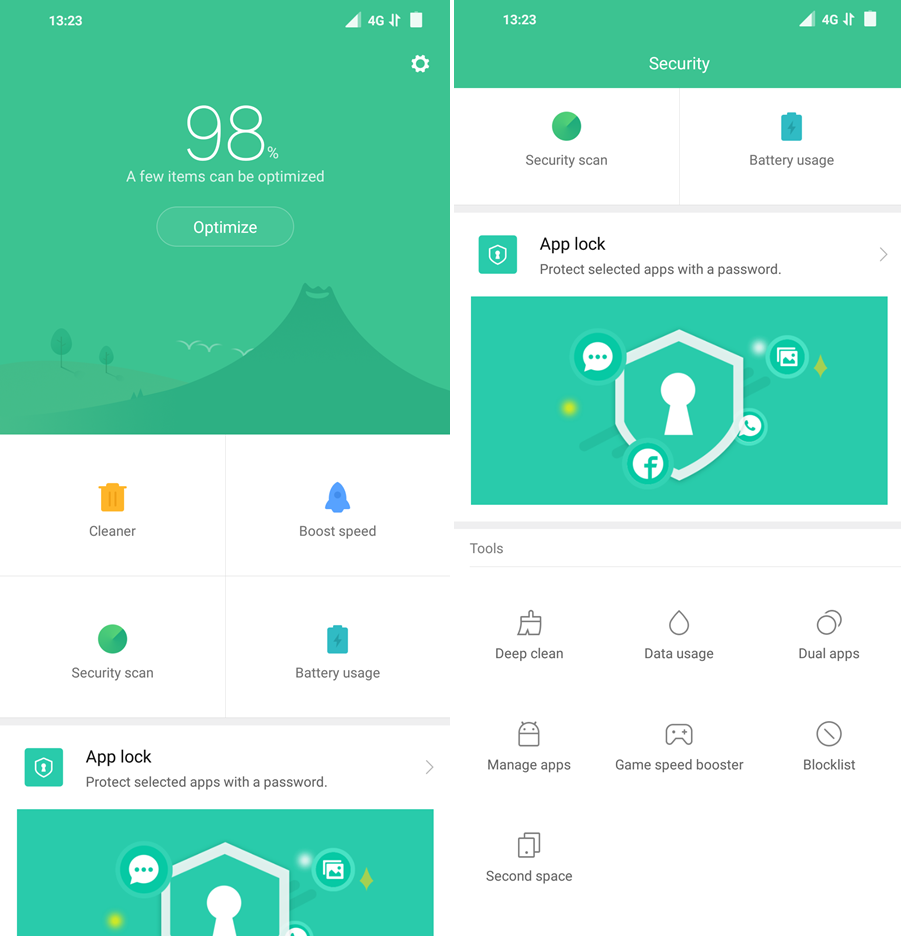 The security page that's customizable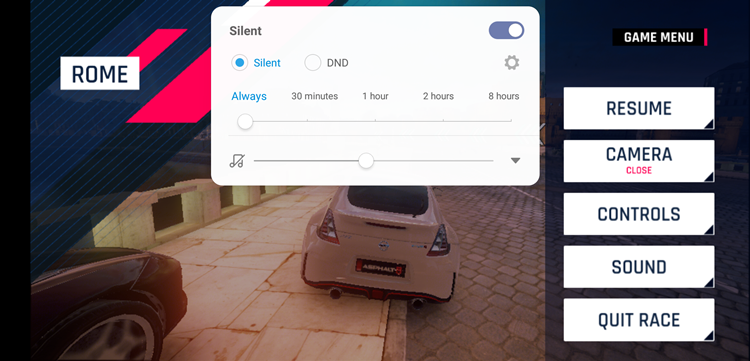 Turning on Silent mode will block incoming notifications when gaming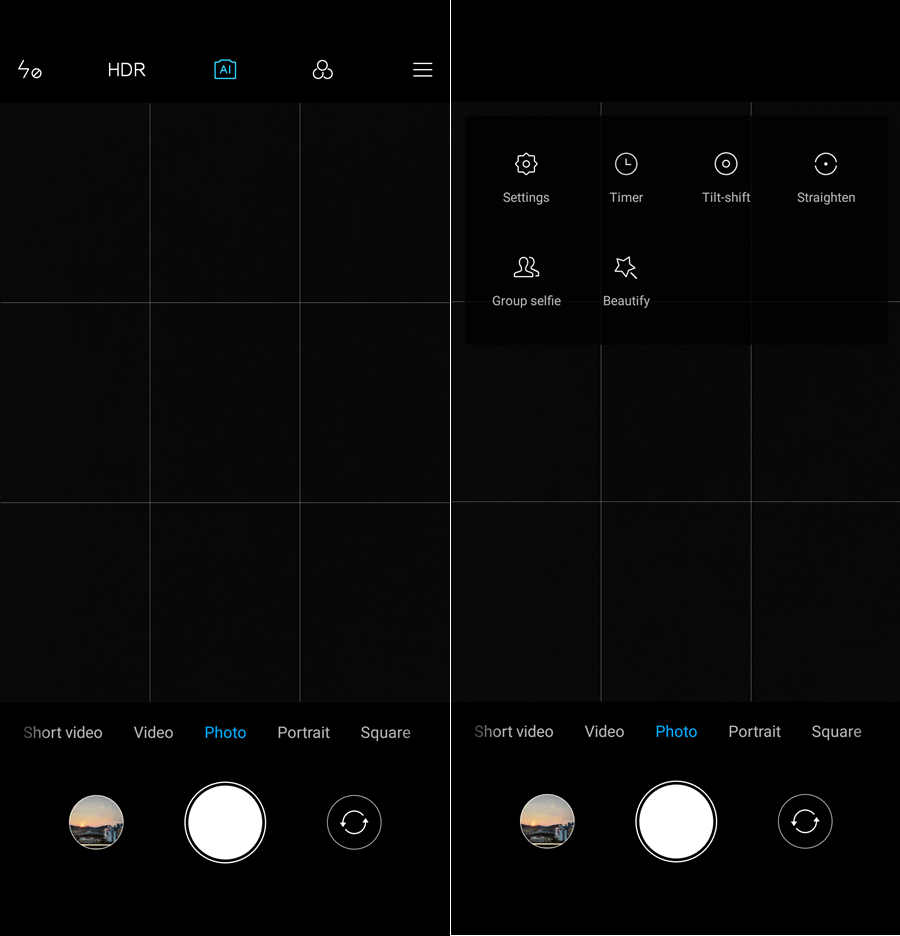 The camera user interface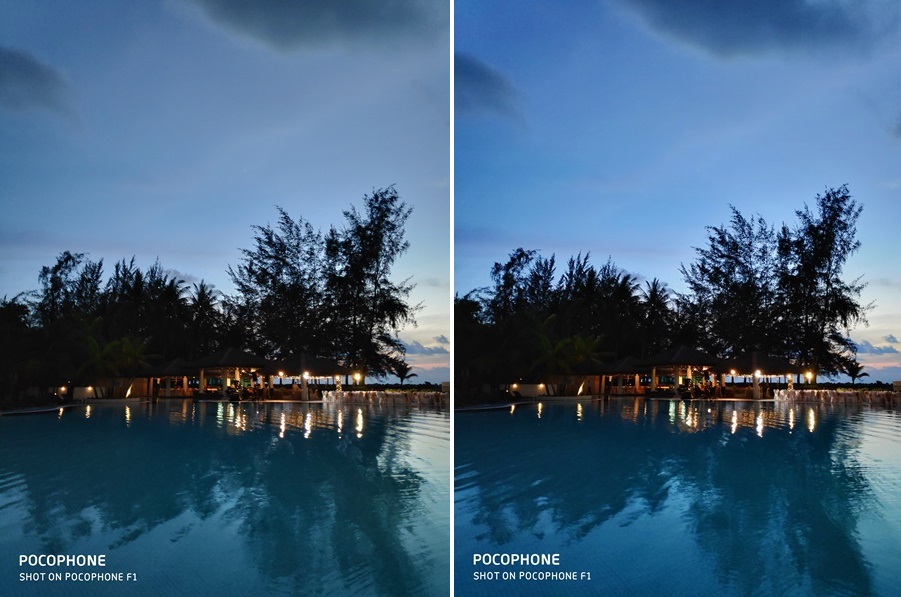 Before and after using AI camera, what a difference!
Performance - Hail the master of speed
With the SD 845 and 6GB of RAM on board, it's expected that the Pocophone F1 performs without much hassle so that's a green light from us. But the two features that really impressed me was the camera and battery life. Xiaomi also mentioned that there's a Dirac HD Sound pre-installed in the device, but personally, I don't find anything special with the sound particularly for music and videos - it's just alright.
The battery packs 4000mAh energy inside and this bad boy can really take a punch when playing PUBG Mobile for a long period of time, thanks to the LiquidCool technology that prevents it from heating up. Moreover, if you leave the phone alone, I think it can actually survive for about a week. I'm saying this because there was one time that I left the phone in the office during one of the long weekend holidays in mid-September, and I was pretty sure it was 100% before I left but when I came back after 4 days, the battery was left with about 70%. It wasn't connected to any WiFi as well, just relying on its 4G connectivity with all the notifications spammed from my social accounts.
It's too bad that I don't have anything to prove this, so you will have to take my word for it. Also, it charges up really fast with Qualcomm QuickCharge 3.0, all it needs is just one and a half hours (from below 10% to 100%).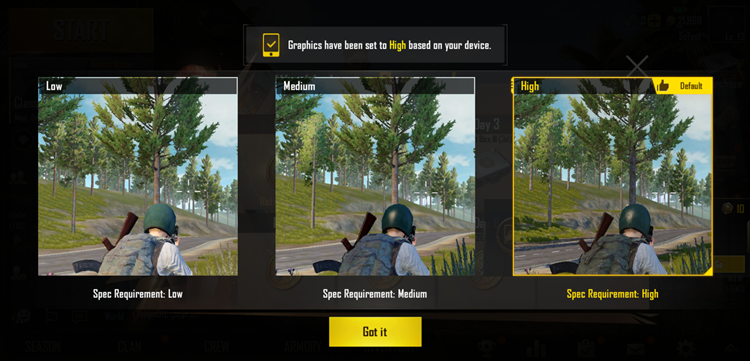 High spec requirement by default, nice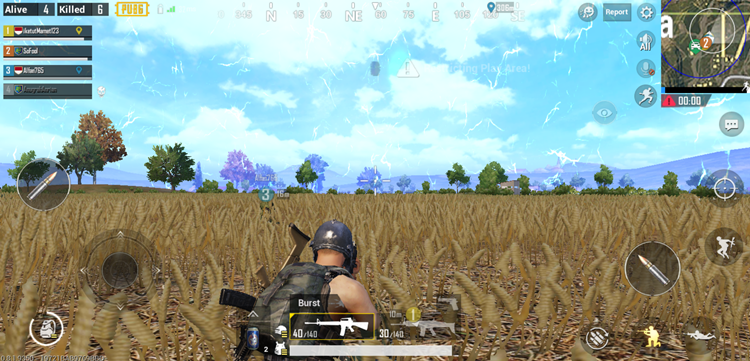 Smooth gameplay and connectivity (used 4G) for around half an hour in one PUBG Mobile game, double nice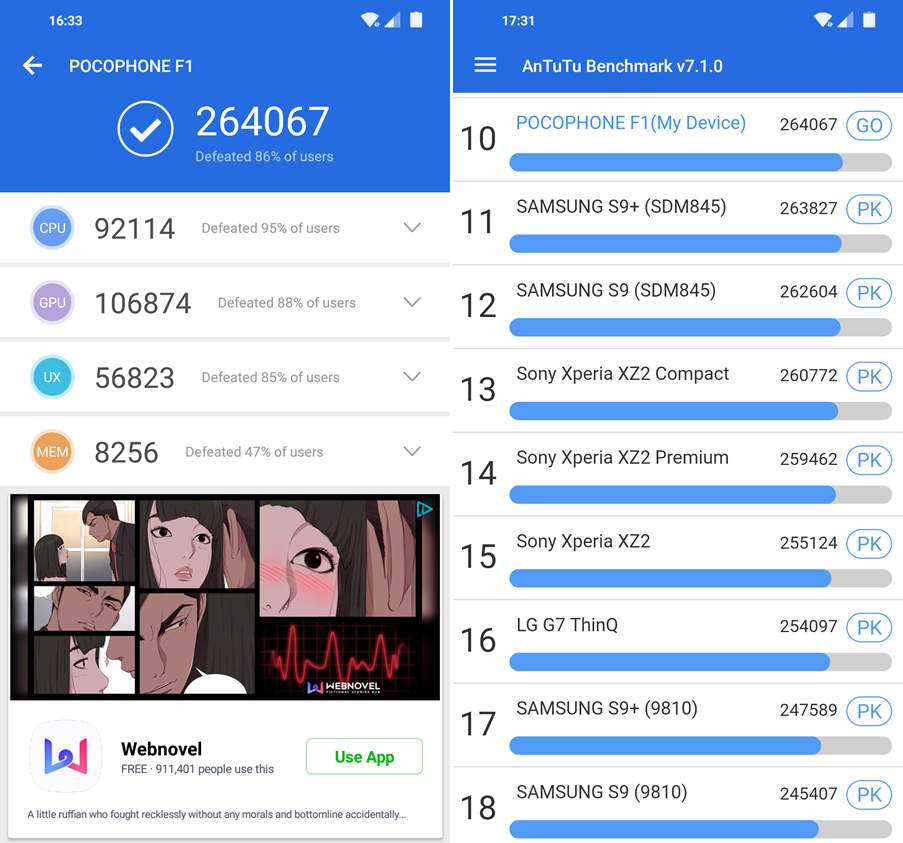 It's the current top 10 most powerful Android phone according to AnTuTu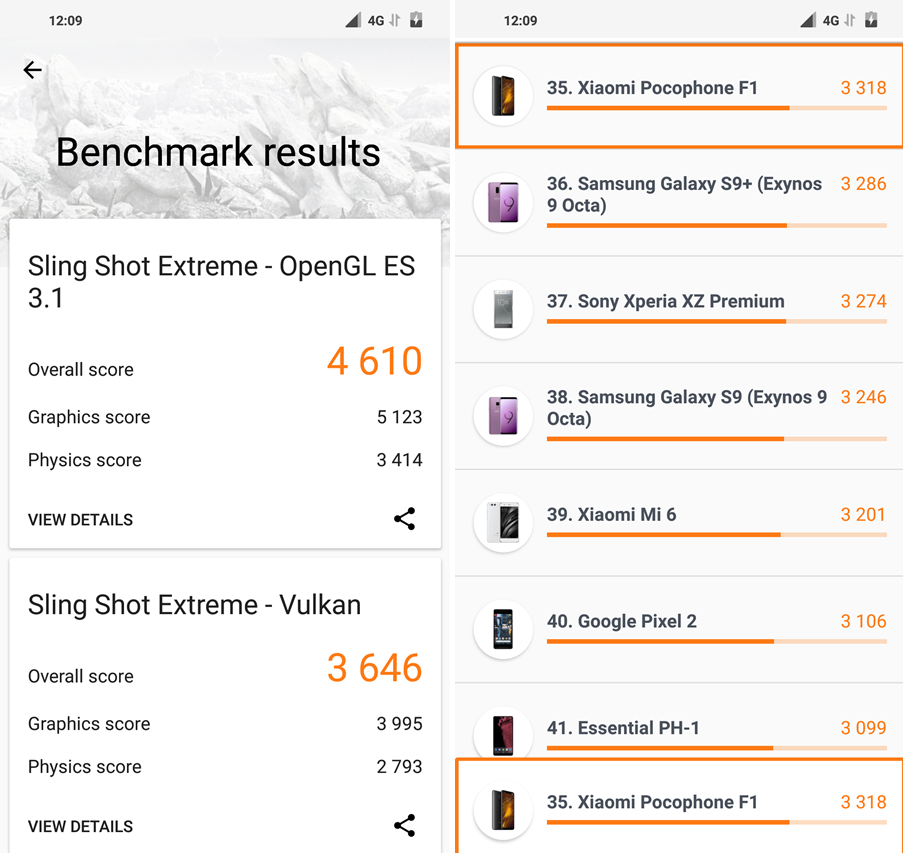 The 3DMark score is good too, but on average it stays on 35th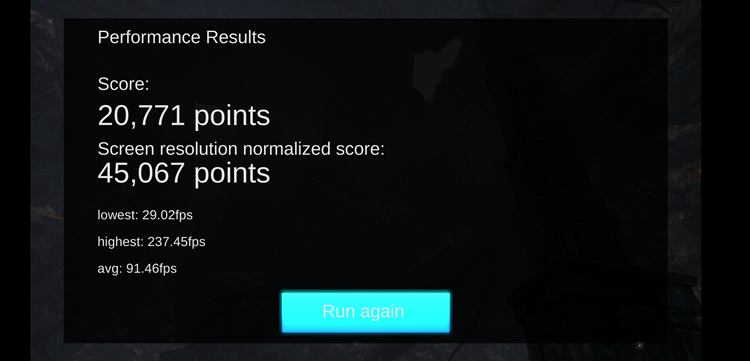 GPUBench score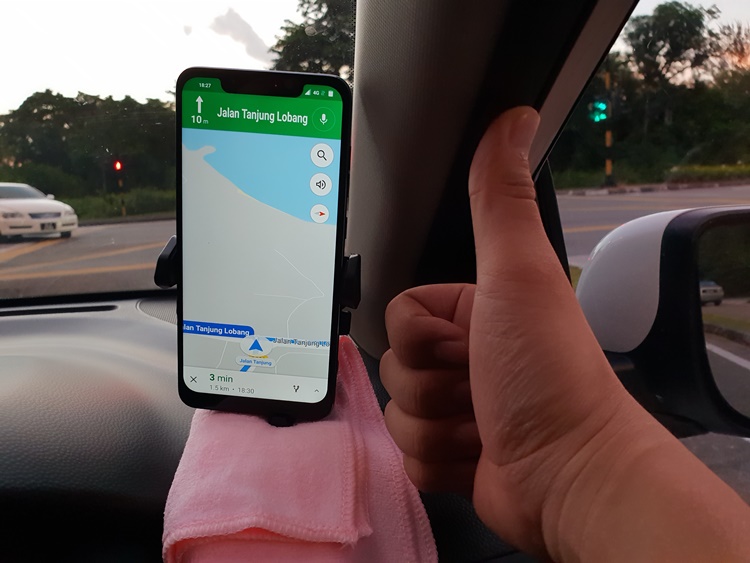 GPS navigation is good too, so are network calls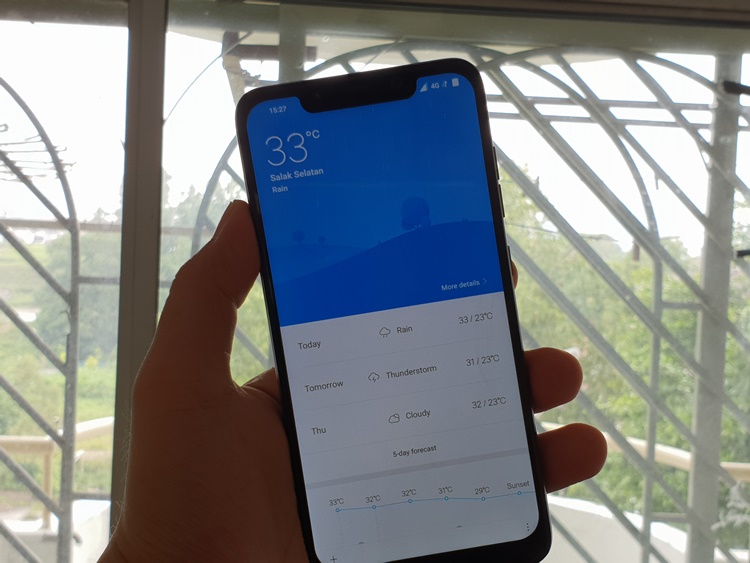 But sometimes... it isn't too accurate (it's not raining lol). But then again, maybe the AccuWeather page isn't that good
Moving on to the camera, the Pocophone F1 really delivers out of my expectations. With just a 12MP + 5MP dual rear camera, it can still produce impressive photos and even more so with AI Camera turned on (just leave it on forever lah, ok?). The front camera is just as good thanks to the Dual Pixel technology but do not think for a second that it's actually on par with those RM3000+ camera-centric smartphones. We actually tested the difference between the Pocophone F1 and the Samsung Galaxy Note 9 (similar specs and camera features) and unfortunately, the latter has a much nicer result.
Nonetheless, I'm still happy with the Pocophone F1 camera so I'll let the photos do the talking. Check them out below!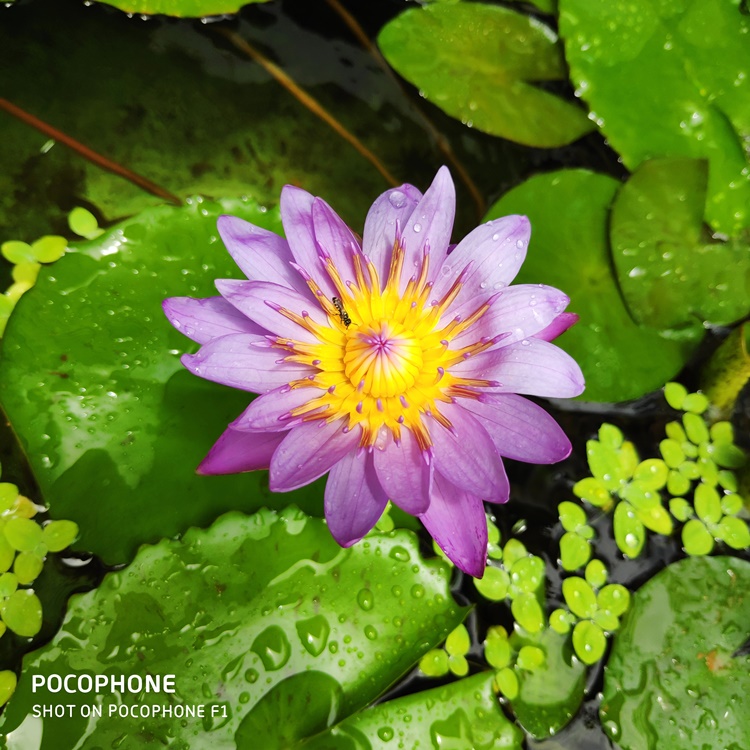 Portrait mode, auto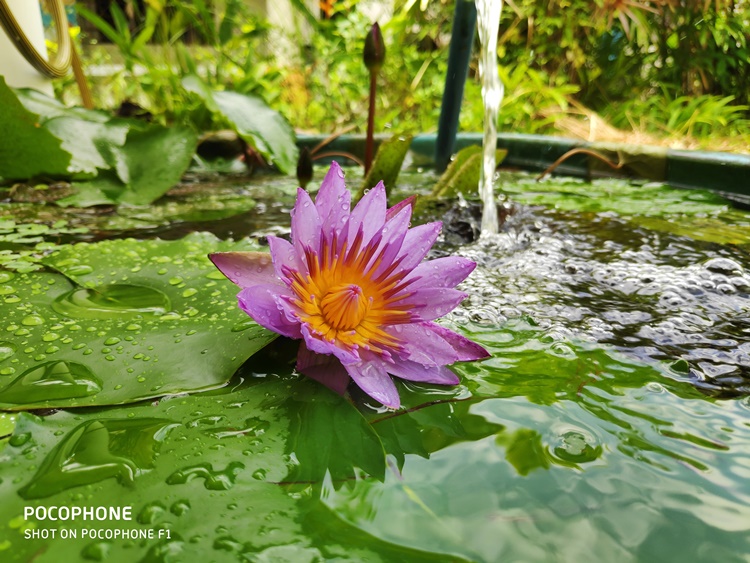 Close-up, auto mode

Panorama mode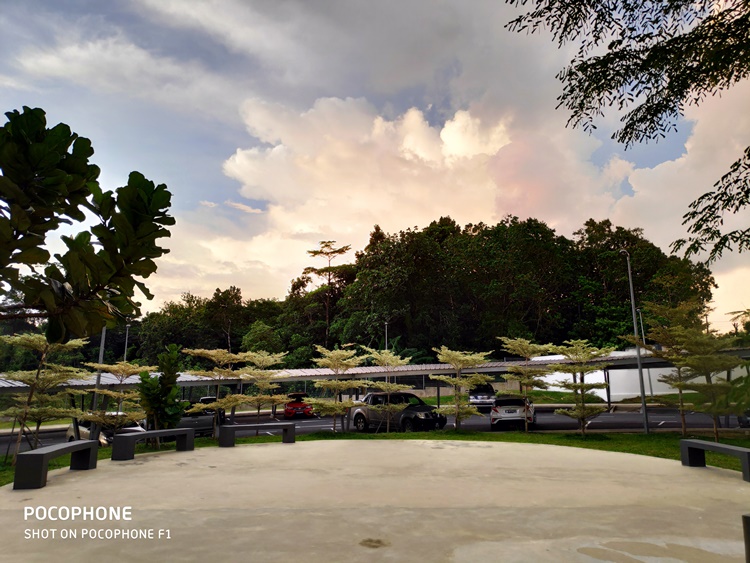 Outdoor shot is generally fine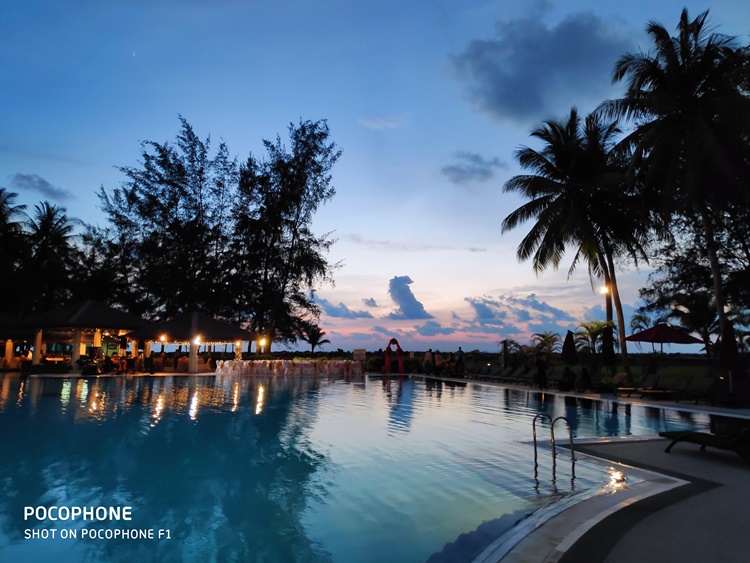 With the help of AI camera, some pictures can really turn out amazingly great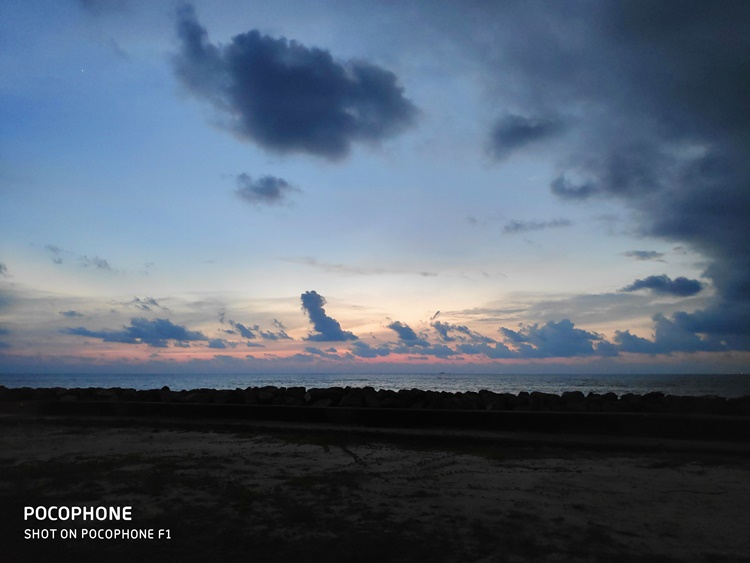 Evening shot can be a bit grainy, though (see the clouds)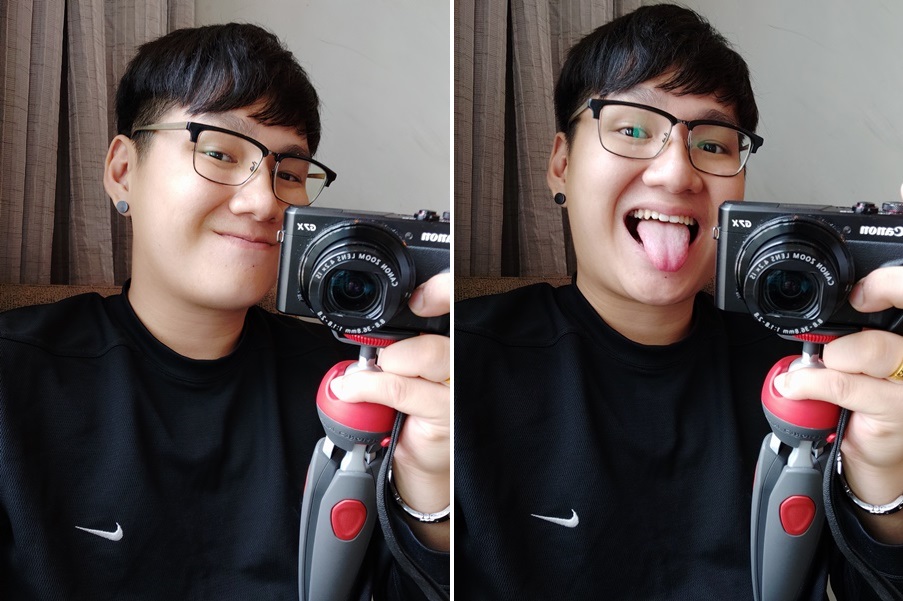 Normal selfie shot by Bernard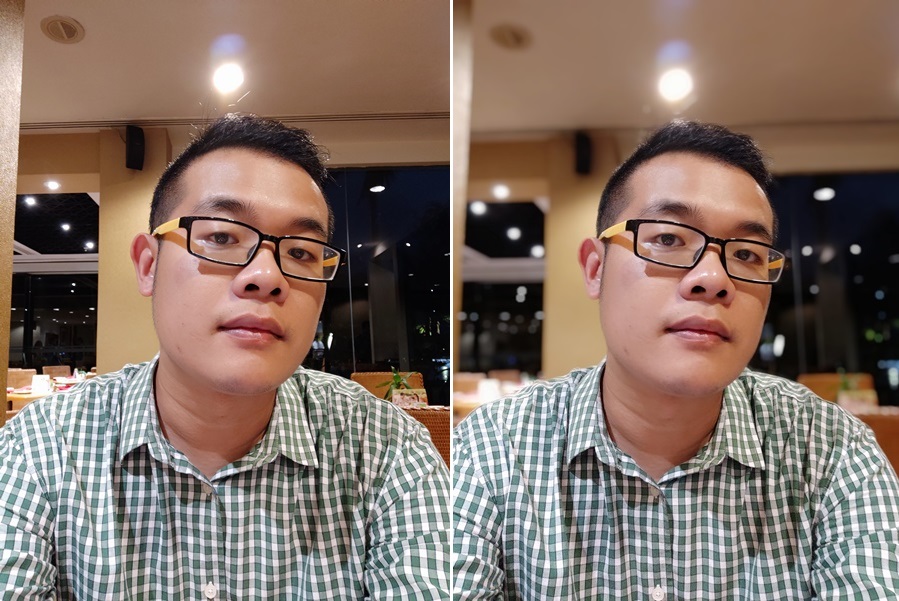 Before and after using Portrait mode in selfie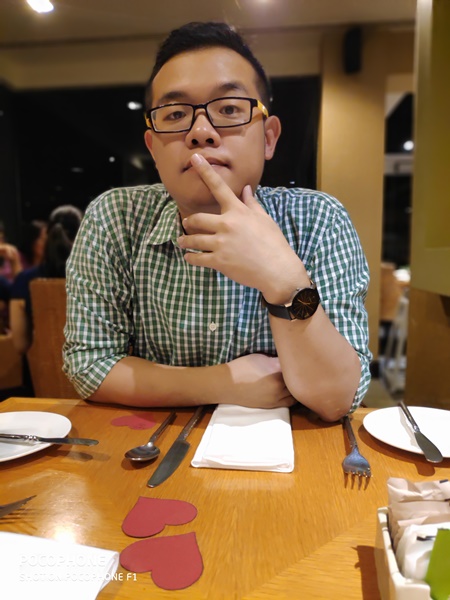 Portrait mode using the rear camera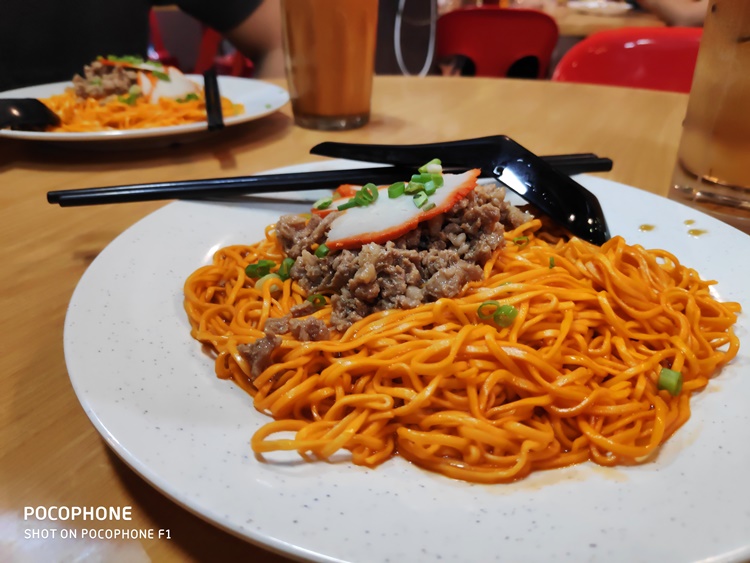 Overall, AI Camera is just great. I don't see any reason for you to turn it off lol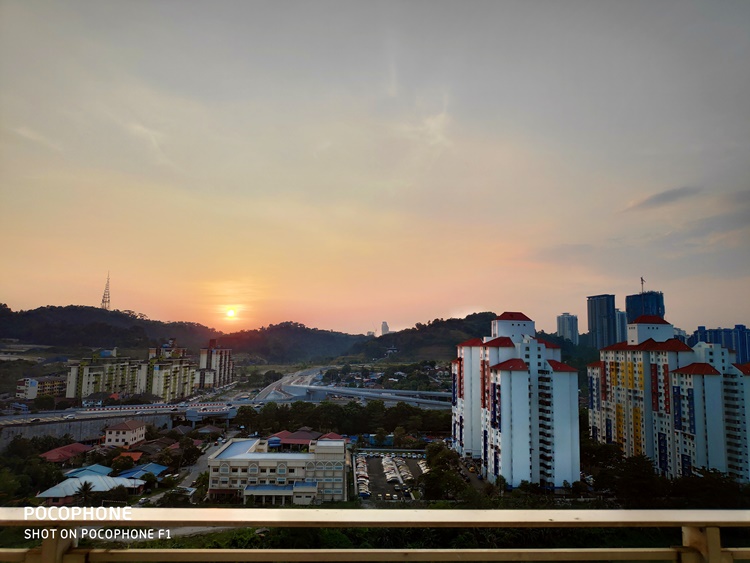 Another attempt of a sunset shot, didn't really turn out as "orange-gy" as I wanted it to be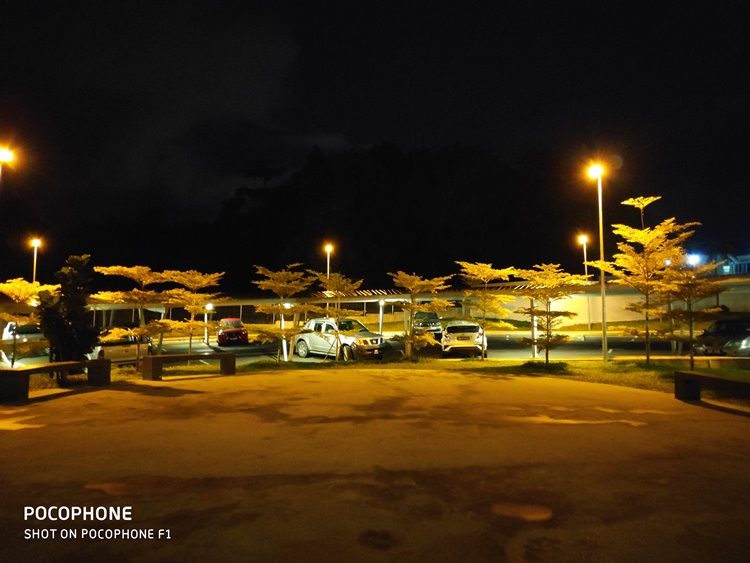 Here's nice a night shot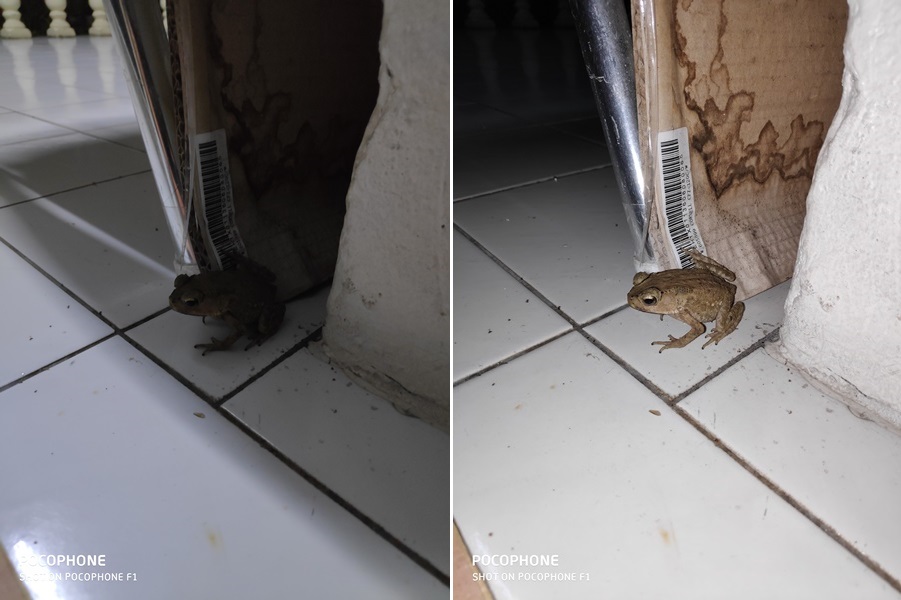 Before and after flash mode
Conclusion - The real flagship killer... for now
Despite the small issues of screen integration and the almost perfect MIUI for POCO OS, the rest of the features are too good to frown on. For either RM1299 or RM1499 (the 128GB model), the fact that it's carrying flagship tier specifications (that perform well) alone destroys the competition and disrupts the rest of the smartphone market. In other words, if you put up the Pocophone F1 against other flagships in terms of pure price to performance, it will just straight out murder them. The cameras are very good and can be excellent if you know what you are doing and the battery life is superb. But then again, the plastic design could also be a deal breaker for some consumers.
There are two smartphones that can face the Pocophone F1 squarely though, first is the honor Play which is also RM1299. We are still in the midst of reviewing that but in my opinion, I think the Pocophone F1 still has the edge over it because of the bigger 6GB of RAM, 4000mAh battery, while the LiquidCool technology keeps it cooler than the honor Play. On the other hand, the Xiaomi Mi 8 which is slightly more expensive at RM1599 is a worthy opponent, it features similar tech-specs and both phones' camera performance is a tie breaker for me. Admittedly, both the honor Play and Mi 8 offer better more premium build quality and design but if that doesn't matter to you then that's exactly the reason why you're looking to buy the Pocophone F1.
All in all, the Pocophone F1 is a good effort by Xiaomi and I believe the successor next year will be even better (hopefully). We hope updates will fix the bugs too. But what do you think about the review? How many of you have the Pocophone F1 already? Thanks for reading as always and stay tuned for more reviews at TechNave.com.
Xiaomi Pocophone F1 Specs & Price >