Pokemon GO Fest details revealed, e-tickets now on sale for ~RM64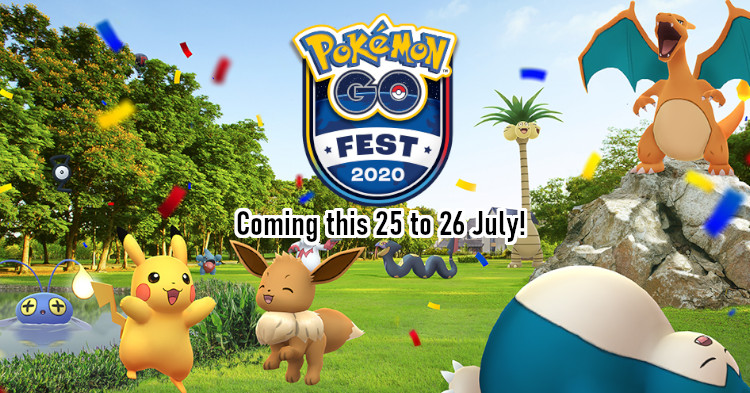 If you want us to be honest, augmented reality games are taking a serious hit in 2020. Many things had to be tweaked to enforce social distancing, but Niantic has managed to keep Pokemon GO going strong. Moreover, the Pokemon GO Fest will still happen this year as an online event and details have now been revealed.
Niantic has confirmed that Pokemon GO Fest will be held from 25-26 July 2020 (possibly 26-27 July MYT), with the tickets going on sale today for USD 14.99 (~RM64). As it is an online event, there's no limit to how many people can attend. You can buy the e-ticket through the Pokemon GO app and some of the proceeds will be donated, with parts of it to fund Black AR creators and support Black communities in the US.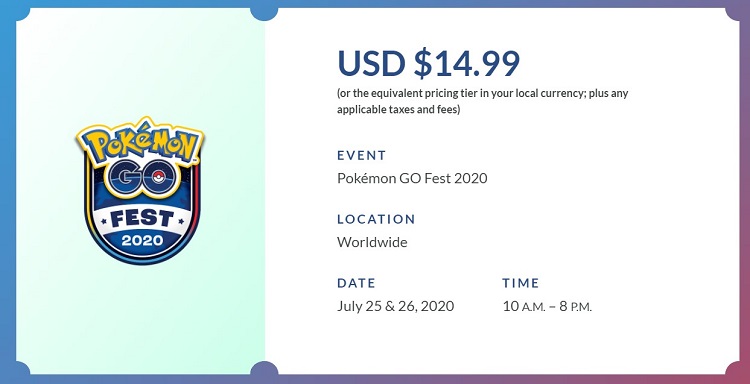 Tickets can be purchased from the Pokemon GO app
The developer also announced a new beta feature called Niantic Social, which will let you see when friends who are online and playing Pokemon GO. From the description, this sounds like the kind of player lobby feature you'd normally see in some MMO games. Another one is the Pokemon GO Fest Virtual team Lounge, a microsite that lets you get updates on the event and chat with other trainers.
Those who are interested in Pokemon GO Fest can check out the event page. With that said, what else are you hoping to see from the event this year? Let us know on our Facebook page and stay tuned to TechNave.com for more news like this.