Pre-order the Huawei P40 series with ease and get up to RM1300 worth of freebies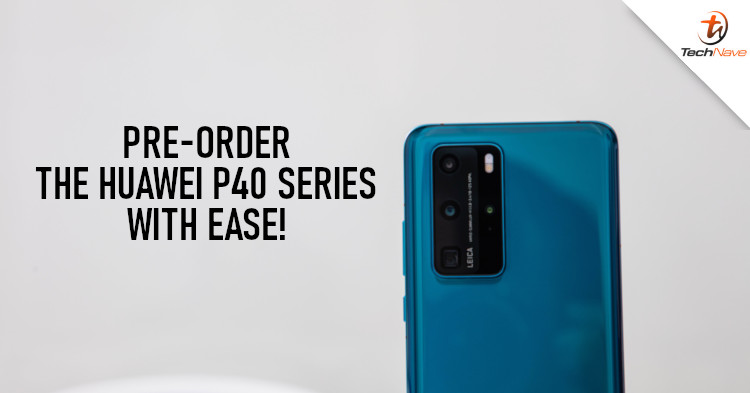 Due to the Movement Control Movement Order (MCO) because of the COVID-19 outbreak, some of us are pretty much stuck at home with nothing more than a phone to do work with. Due to that, having a smartphone that's great for every kind of situation would be incredibly beneficial, especially for those who do not have a computer handy with them at the moment.
With the recent launch of the Huawei P40 and P40 Pro, which are considered to be the best in photography and connectivity to date, Huawei has announced that you can pre-order them from 3 April 2020 until 10 April 2020. Not only that but those who have pre-ordered will be eligible for more than RM1300 worth of free gifts including the Huawei FreeBuds 3 or even 3-month free access to Huawei Video.
Furthermore, you won't have to wait until the end of the MCO as Huawei will start shipping them from 11 April onwards. With all that said, let's have a closer look at the Huawei P40 as well as the P40 Pro and see just why you should pre-order them.
Made for photography
The camera on the Huawei P40 series comes equipped with the Ultra Vision Leica Camera, and it comes equipped with a triple rear camera which consists of a 50MP Ultra Vision + 16MP Ultra wide-angle + 8MP telephoto sensors for the P40. The P40 Pro, on the other hand, comes with the 50MP UltraVision + 40MP Ultra wide-angle + 12MP telephoto + ToF sensors and it's capable of achieving up to 50x zoom.
Speaking of zoom, the device also comes with a rather unique feature called Audio Zoom which enhances the audio coming from the subject you are zooming into while filtering out the background noise. When zooming in to a subject, all movements such as vibration and handshake will end up being amplified making the footage look shaky, which is why these devices come with a form of image stabilization to help make the recordings look steadier.
But that's not all, with a combination of having the best sensor, best autofocus capabilities, best AI AWB, as well as the XD fusion engine, the Huawei P40 series is able to take colour accurate pictures regardless of the lighting conditions of the subject. Taking advantage of the 5G AI capabilities of the Kirin 990, which is the most advanced flagship 5G chipset to date, the smartphone also comes with an AI feature called Golden Snap which is able to detect the best moment and sends recommendations to the user.
Checkout the Huawei Kirin 990 5G
See how the AI removes the passerby
The AI can remove reflections with ease
Not only that, but it also comes with the AI Remove Passerby which removes any passerby in the pictures you have taken in order to give it a much cleaner look. Other than that, there's also the AI Remove Reflection which can magically reduce your reflection when taking pictures through a reflective surface such as glass.
And much more...
Alongside the P40 series, Huawei also introduced Huawei MeeTime, which is a video calling app that allows you to not only video call other MeeTime users in FHD resolution, but it also lets you share your screen in real-time which is especially great when working remotely. Furthermore, when you pair the app with the amazing camera capabilities of the Huawei P40 series, you're able to achieve amazing video clarity even in lowlight conditions. As far as colours go, the Huawei P40 and P40 Pro are available in Blush Gold, Frost Silver, and Deep Sea Blue.
Want some face to face Huawei MeeTime?
Other than the Huawei P40 series, the Huawei MatePad Pro, along with the Huawei Watch GT 2e, are available for pre-order as well at the price of RM2399 and RM599 respectively. In terms of the freebies, you'll be eligible for gifts worth up to RM1000 such as a keyboard, an M-Pen as well as a 3-month subscription to Huawei Video if you get the tablet or a watch strap if you pre-order the Watch GT 2e.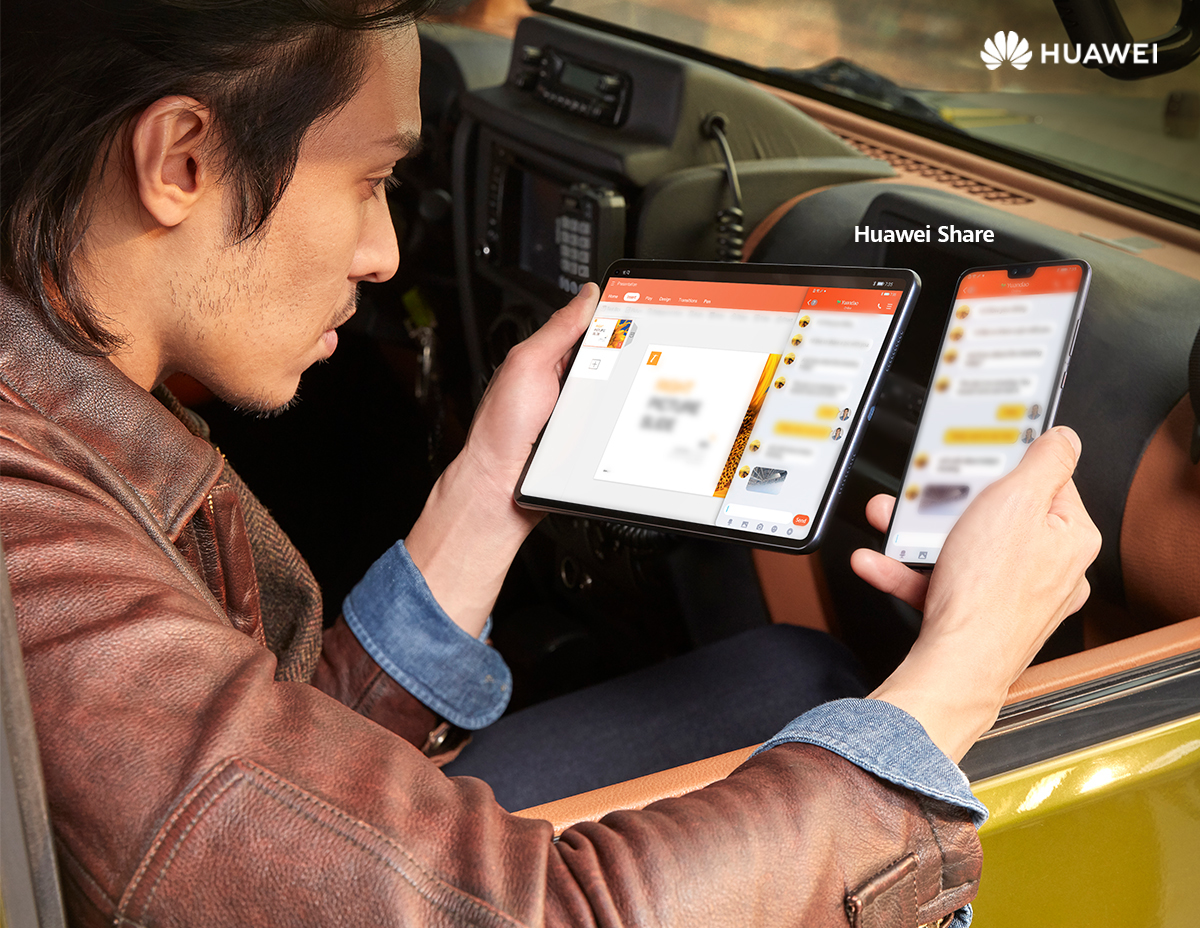 Wouldn't your mobile work benefit from the Huawei MatePad Pro?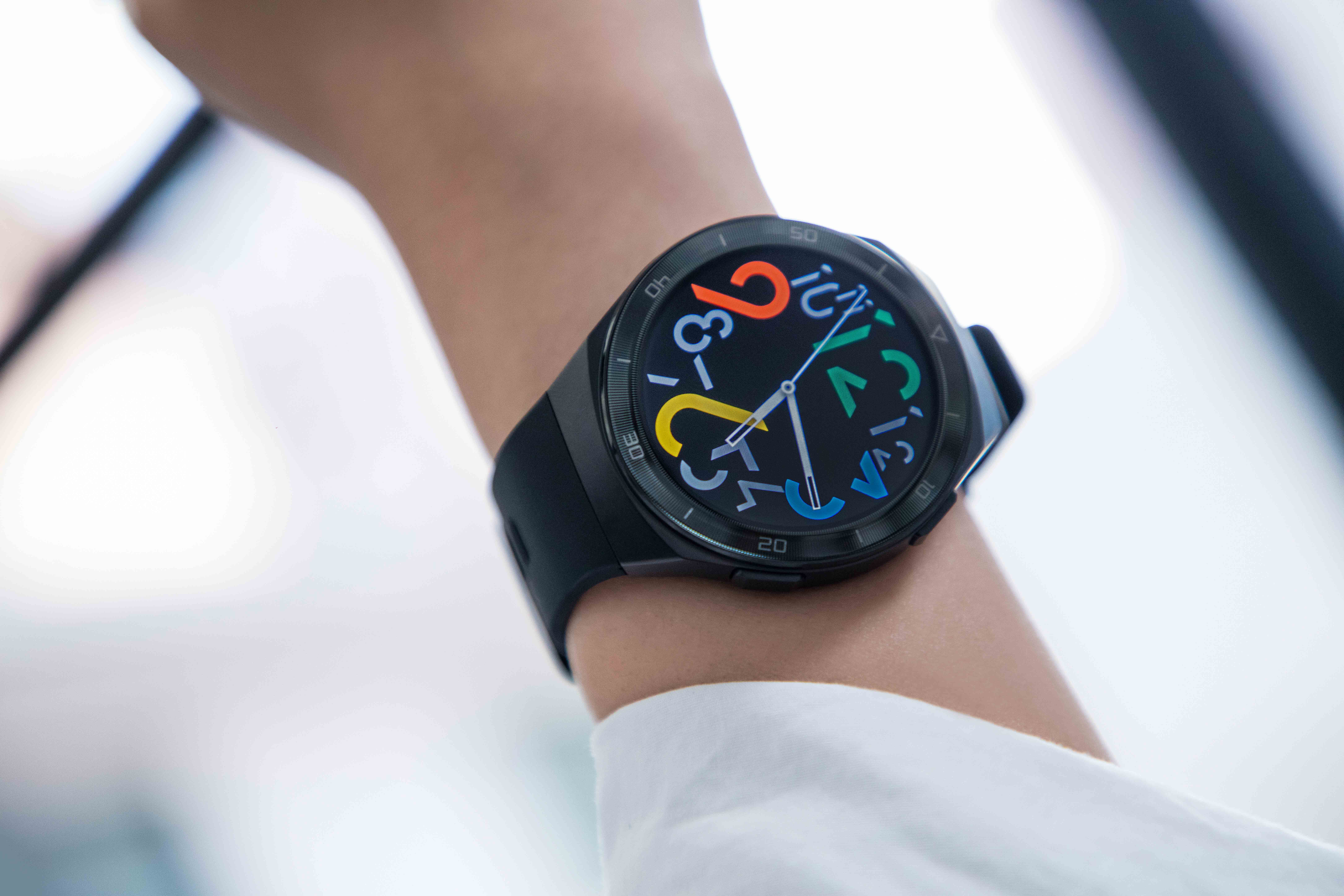 Still 2 week battery life for the Huawei Watch GT 2e
With the most frequently used apps by Malaysians!
On another note, Huawei's AppGallery now contains the most frequently used apps by Malaysians such as Facebook, Whatsapp, WeChat, Netflix, Instagram, TikTok, Lazada, McDonalds and more. Not only that, but it is also one of the safest due to the fact that it has up to four layers of protection to ensure the safety of your personal information.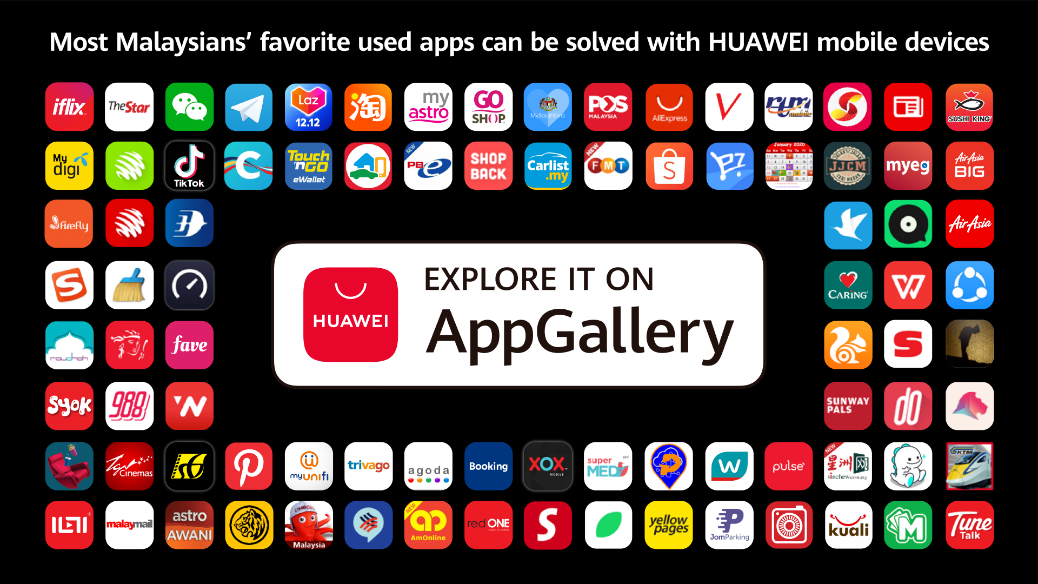 With most frequent used apps by Malaysians!
Moreover, those who pre-order either the Huawei P40 series or the MatePad Pro will be eligible to redeem various rewards worth up to RM2381 at the Huawei Member Center. If you want to find out more about the rewards, head over to Huawei's official website.
Perfect Huawei Care for 2020
Last but not least, should you run into any issues with your Huawei devices, you can take advantage of the Huawei Care 2020 which offers three different after sales services in order to get your device sorted out. These services include a one-hour repair for all Huawei users, one-time screen replacement, one-year extended warranty and more.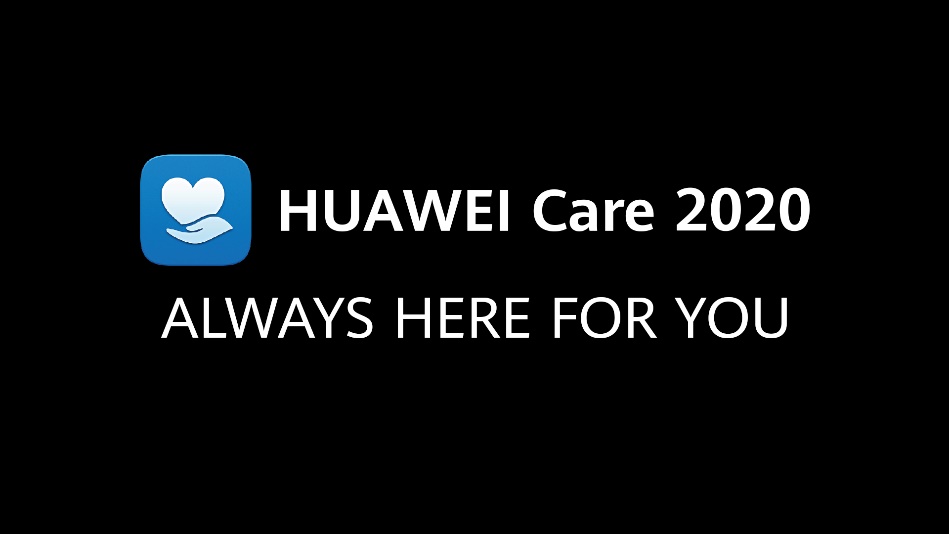 Not only that, but there's also the Online to Offline service (O2O) which lets customers repair their Huawei smartphone without needing them to actually leave the house. This can be very useful especially during this MCO, so we can all avoid getting infected.
With all that said, if you are interested in pre-ordering any of the Huawei products mentioned above, all you need to do is head over to either Huawei's official website or Lazada. It's also possible to purchase from any of Huawei's partnering outlets such as Celcom, Senheng, and SenQ as well.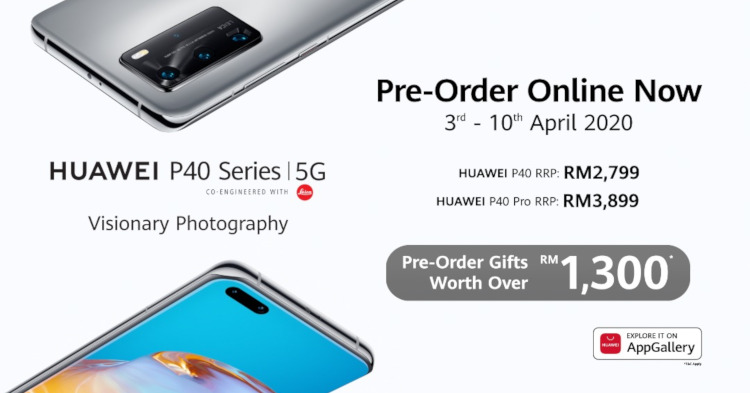 Would you be interested in pre-ordering either the Huawei P40 series, MatePad Pro, or the Watch GT 2e? Let us know on our Facebook page and for more updates like this, stay tuned to TechNave.com.
Huawei P40 Pro Specs & Price >