Pre-order your new PS4 from less than RM1200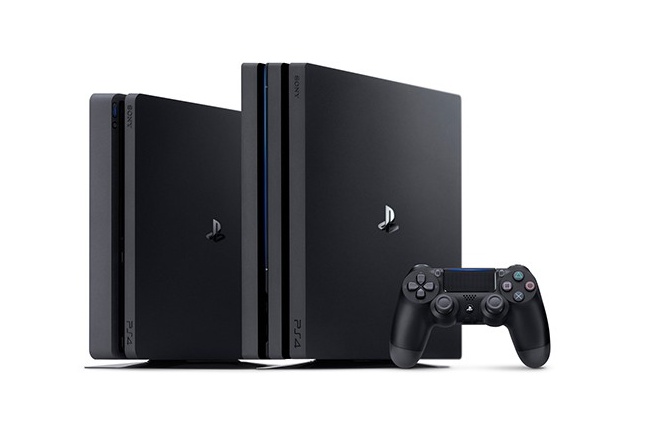 If you have been following the news, Sony just announced an update to their PS4 console, named the PS4 Slim and PS4 Pro. The two new consoles will be out on the market relatively soon, aand you can already pre- order them from less than RM1200.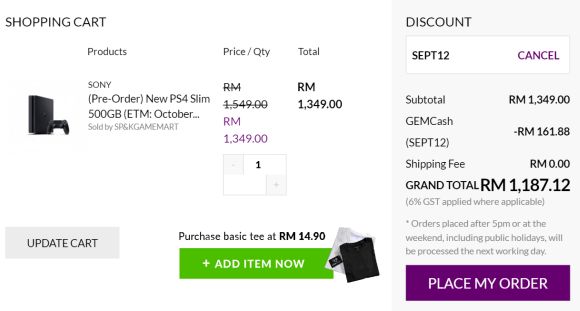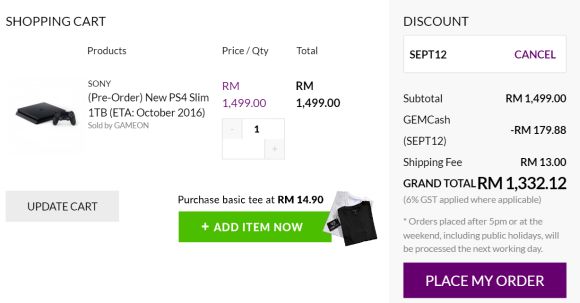 The PS4 Slim is a slimmed down version of the current best selling Sony console, now available in two capacities - 500GB and 1TB. Gemfive has both the models up for preorder, with the 500GB starting at RM1817 after discount, while the new 1TB will have a sticker price of RM1332 after discount.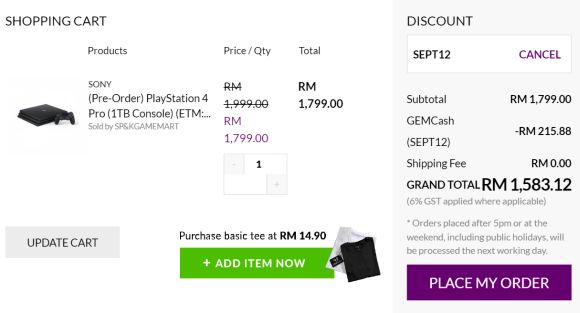 Meanwhile the new PS4 Pro arrives into market with new features and capabilities, which includes 4K and HDR gaming, better GPU/CPU and 1TB of storage. It is available for pre-order with a sticker price of RM1583.
The two new consoles will be heading to our shores on October and November respectively.