Predator X OSIM gaming chair review - A premium 2-in-1 gaming massage chair!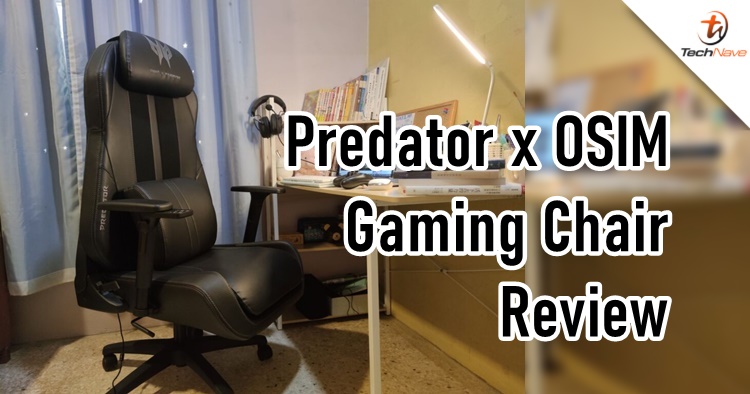 Since many people were (and still are) working from home, we believe that many of you have gotten a new chair for your workstation. After all, you sit for hours on end, so a good chair is important to stay comfy and avoid back pains. Trust me, your body would feel sore in the long run without any good cushion or an ergonomic armrest.
Many would ask if getting a gaming or office chair is more worth it. Depending on your budget, it should have an ergonomic structure that's suitable for long hours of sitting. But does a massage function make sense as a bonus feature in this case? That's what we are going to find out in our Predator X OSIM gaming chair review.
So...yeah, Predator (from Acer) collaborated with OSIM last year and released a new gaming chair model. Compared with other gaming chairs, this one is the world's first gaming massage chair that costs a hefty RM2799 (which is just the discount). Yes, it's expensive, but why? Before we get to the massaging part, let's take a look at its design and material.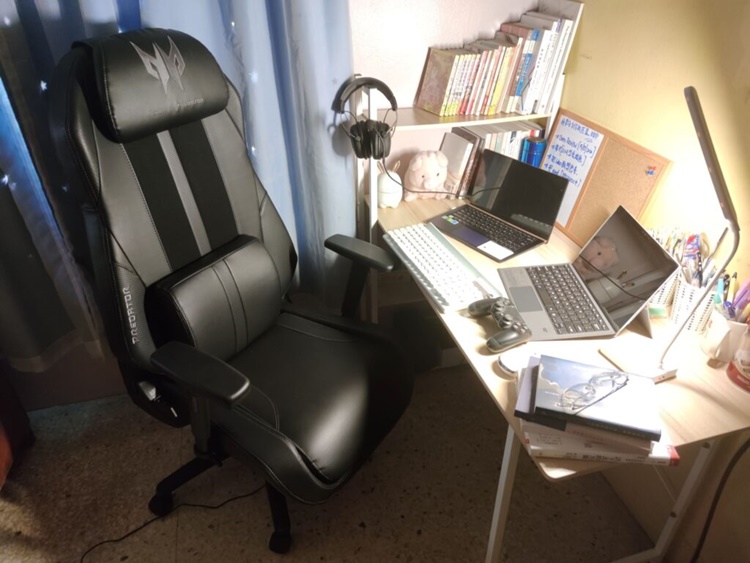 The Predator x OSIM gaming chair was a life saver while WFH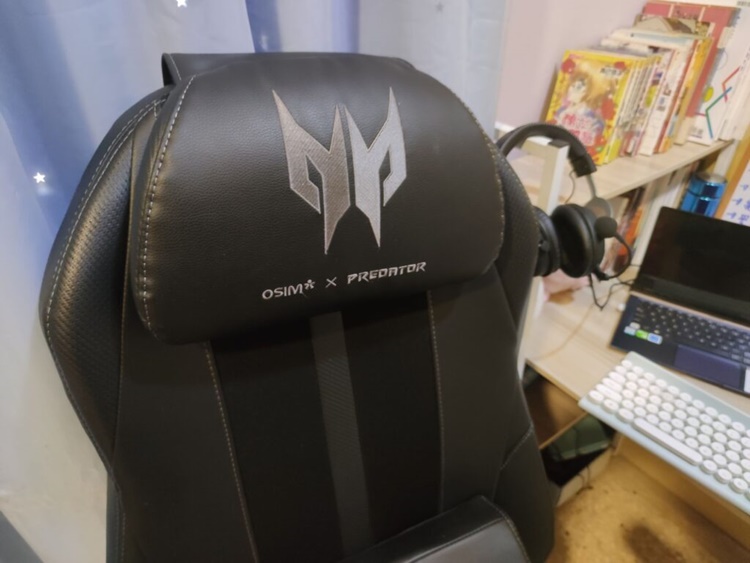 The headrest looks nice, wide, and comfy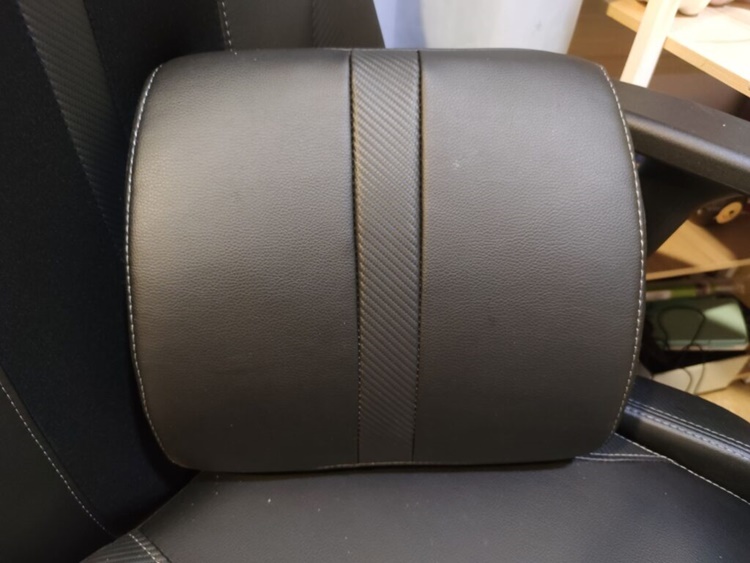 The lumbar cushion is not too hard nor soft
The Predator X OSIM gaming chair comes in two colour - blue and pure black (we got the latter). Its headrest and lumbar cushion are covered by PVC leather and are stuffed with cotton. Like most gaming chairs, there are some levels you can use to adjust the chair to your body. Overall, it doesn't look all that different from a regular gaming chair, until you realise that it has some other perks. That would be the massage feature and sound effects, which we will get to later.
You can tilt the chair back by 145-degrees, and because it's so comfortable, you can literally sleep on it through the night. The cushion has just the right texture, not too hard nor too soft. Its amazing quality is such that one of our writers found it hard to go back to sitting on regular office chairs and was tempted to buy it despite the expensive price tag. That's how comfortable this chair can be.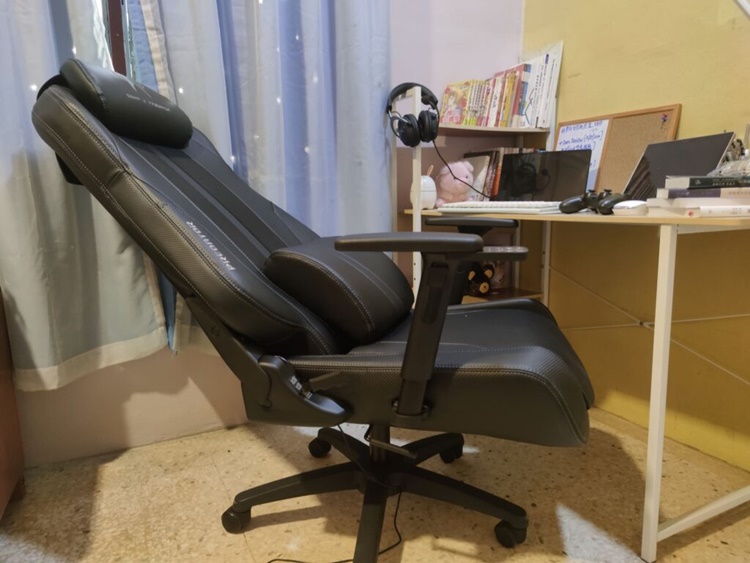 It's quite heavy so don't worry about falling backwards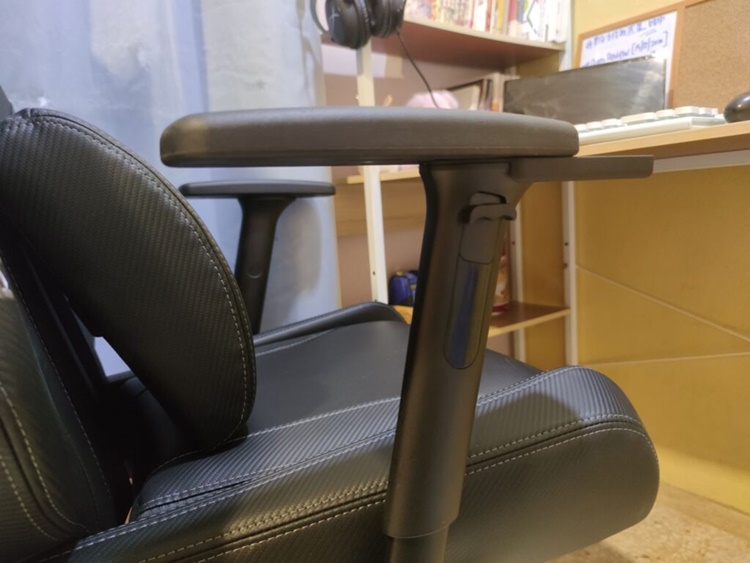 The armrest height is adjustable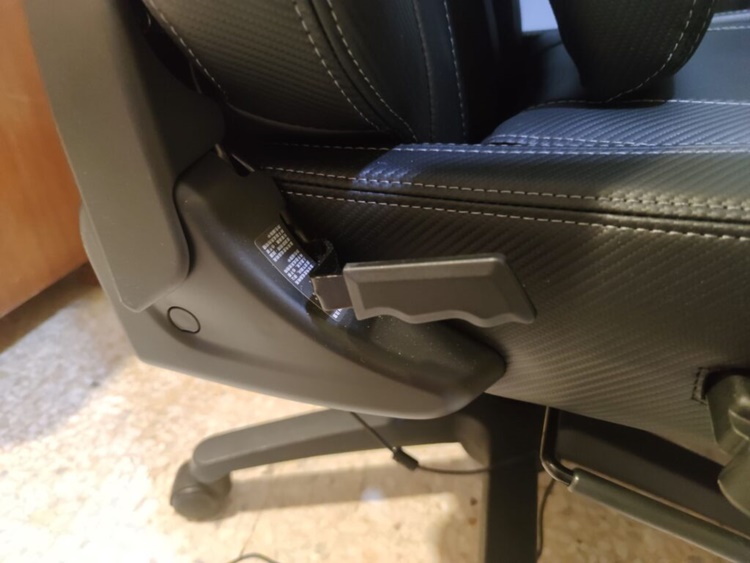 This is where you adjust the back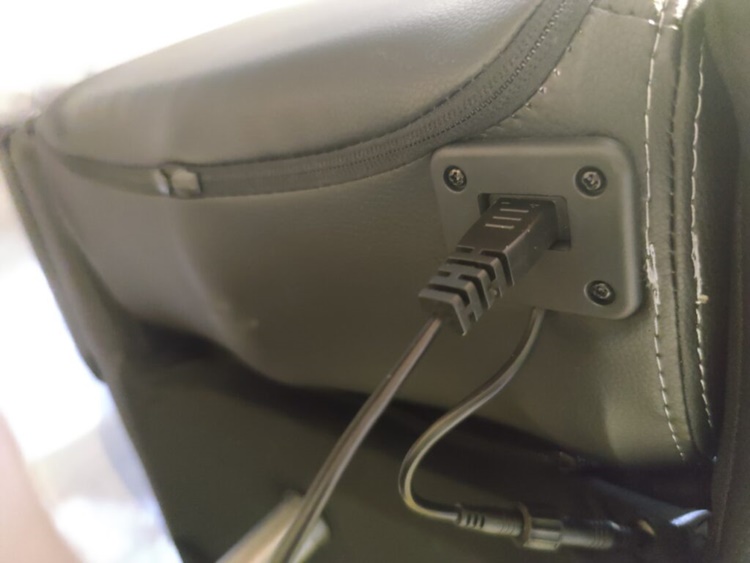 You will need some power for the massaging mechanism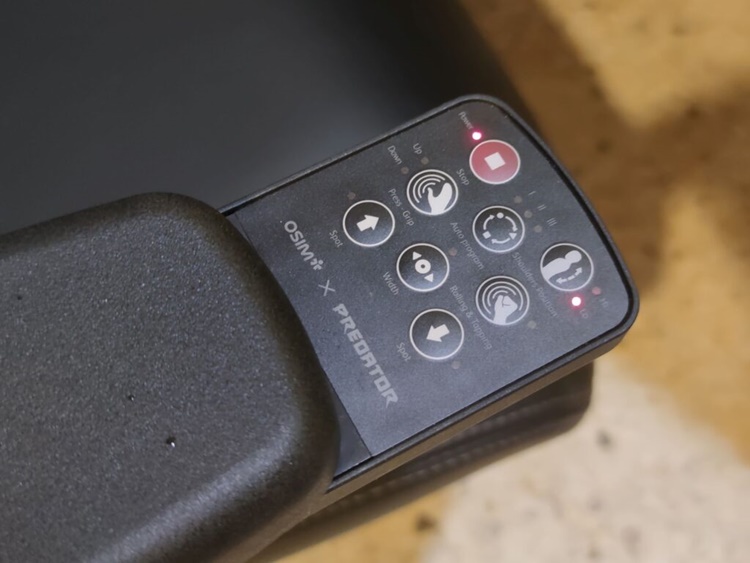 The control panels for massaging and adjusting the height
Like most massage chairs, you can find the control buttons on the right side of the armrest. The buttons aren't too hard to figure out, so you can easily adjust the armrests, headrest, or the chair's back according to your preference. It is worth noting that there are many small holes on the headrest's sides, but it's not a defect or anything. In fact, it's where the Bluetooth sound comes from.
Why did they bother installing a Bluetooth speaker there? Well, perhaps it is to allow gamers to have clearer audio while gaming. The sound is surprisingly clear, so you might not even need to wear a pair of gaming headphones. Of course, it won't sound as immersive as a good pair of headphones. On the flip side, its advantage is that you can connect it to your phone, PC or laptop.
Besides audio playback for your video games, you can also watch TV dramas and movies with the chair for extra effects. For example, if you watch horror movies, having the sound come out from the headrest is a lot of fun during jump scare scenes. While it sounds like a convenient feature (pun intended), we found it unfortunate that there wasn't any volume adjustment or a play/pause button on the armrest.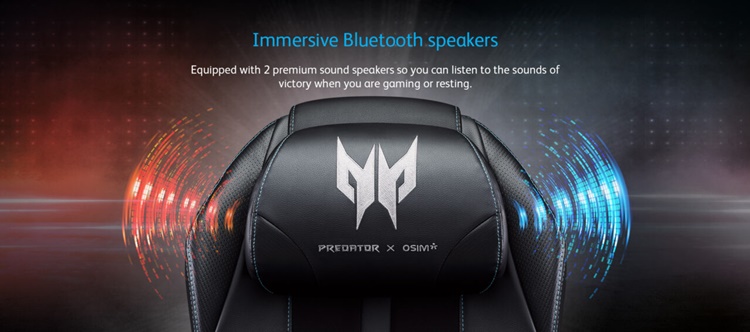 Really, it has Bluetooth speakers inside the headrest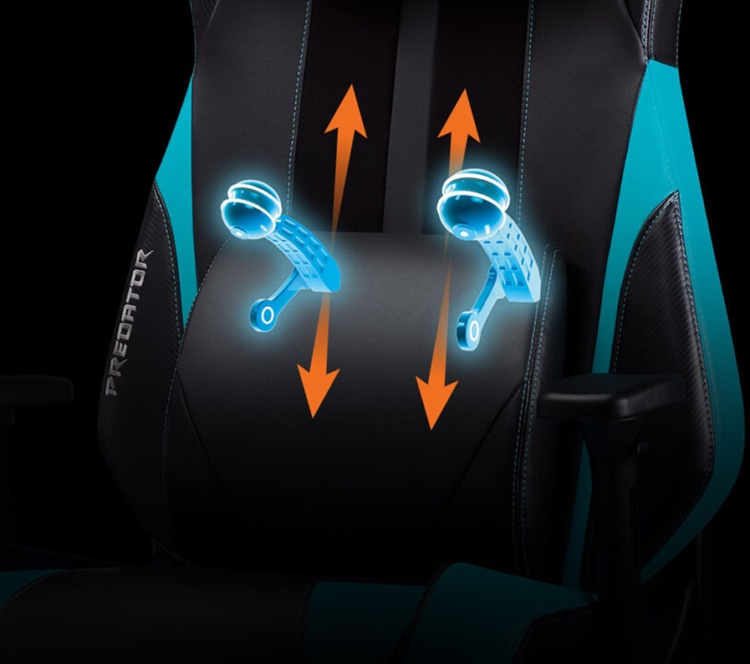 The gaming chair uses two 360-degree rollers to massage your neck, back, and shoulders
Moving on, let's talk about the massage feature. There are three massaging functions which are Press Grip, Rolling and Tapping, and Shoulder Massage. Using OSIM's exclusive V hand massage technology, it definitely delivers the massaging your body needs after a long day at work. Unfortunately, the chair doesn't offer any massaging power adjustment so you would have to live with that.
Moreover, the massage machine (especially the rolling and tapping function) starts a little slow and requires patience. Out of the three functions, we found the Press Grip the best one because it almost feels like a real person giving you a massage. It's an unusual feeling, yet feels just right at home. Once you get used to the powerful massaging feature, you might get addicted to these "feel good" massages.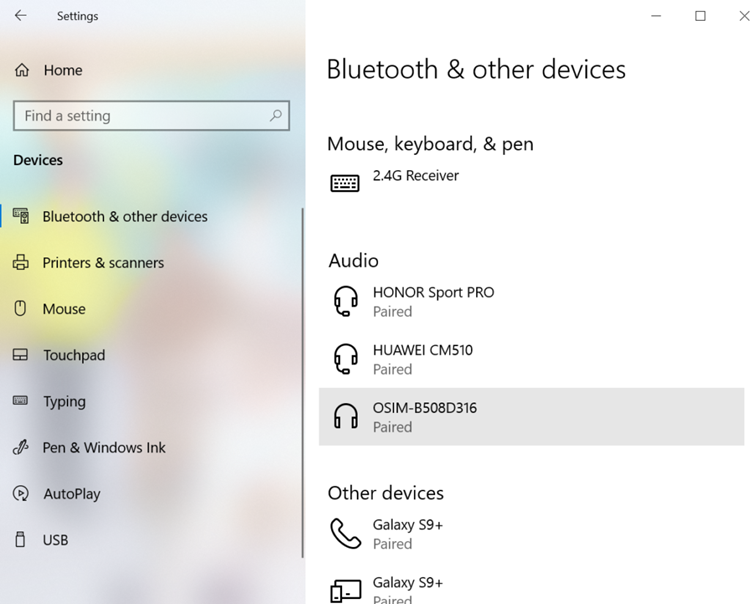 Connecting the Bluetooth speaker to the laptop, it will connect automatically after pairing up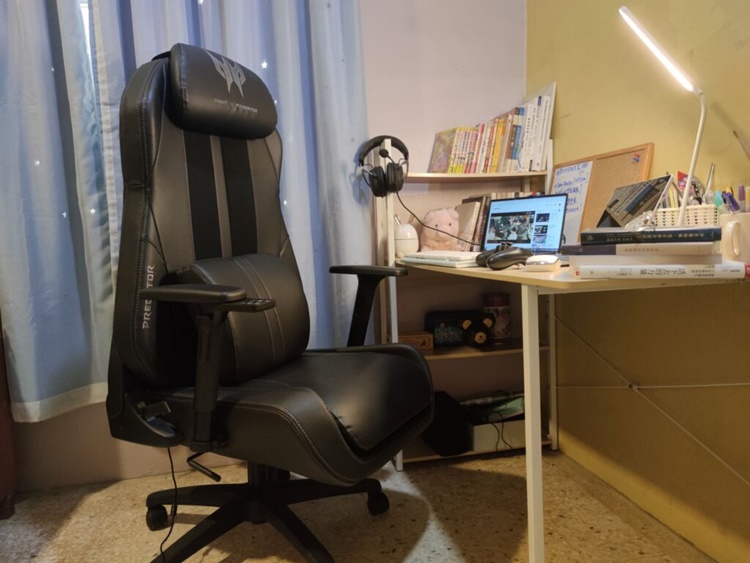 We mentioned earlier that this Predator x OSIM gaming chair is priced at RM2799. Generally, most premium gaming chairs are around RM1500. But if you take massaging chairs into account, you're looking at a minimum of RM3000, so the price isn't too bad. Well, as long as it fits your budget - all we can say is that this 2-in-1 gaming massaging chair is suitable for long-term use.
Of course, you may want to skip this if you don't care about the massage feature. You should also consider how long you will be working from home because once you're back to the office, you won't be able to utilise it much. Then it would just feel like a waste of money. It's also quite heavy so moving it around the house is a challenge.
Pros: Super comfortable, not as expensive as a standard massaging chair, great for gaming and watching movies, Bluetooth speaker at the headrest is a nice touch
Cons: The massaging power cannot be adjusted, no foot cushions, and it's still too expensive as a gaming chair for most Malaysian gamers
Conclusion: If you have the budget, then it could be a worthy investment for the long run
What do you think of the Predator X OSIM gaming chair? Let us know in the comments below. Thanks for reading and stay tuned for more tech gadget reviews at TechNave.com.