Prime Minister Muhyiddin launches #SayaDigital to educate and improve digital literacy among Malaysian communities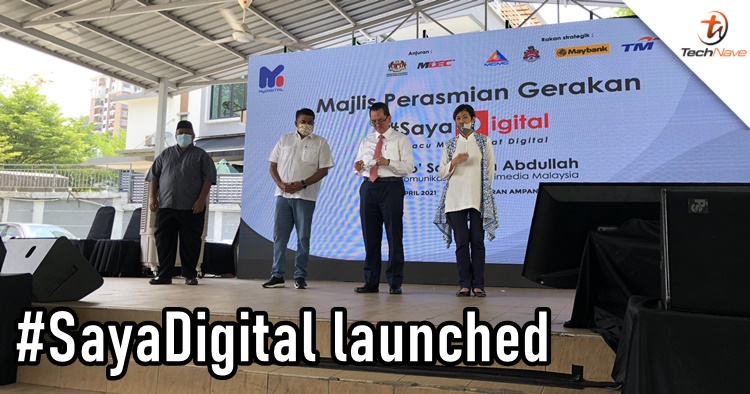 Today, our Prime Minister Tan Sri Muhyiddin Yassin has officially launched a new #SayaDigital Program. It's a new initiative organized by the Malaysia Digital Economy Corporation (MDEC) to help educate and enhance the community who are not well versed in the digital world.
During the Prime Minister's speech, he said the #SayaDigital is aimed to accelerate the growth of the digital literate community in Malaysia. With this, it's currently targetted at the B40's, youths, senior citizens and socio-economically groups across 12 locations in Malaysia. Besides that mission, it aims to support the Malaysian Digital Economy Blueprint (MyDIGITAL) to create 500,000 new jobs in the digital economy by 2030.
#LIVE Dengan ini rasmilah Gerakan #SayaDigital oleh YB KSU KKMM di PPR Hiliran Ampang. Maklumat lanjut tentang gerakan ini, layari https://t.co/BbemW1xekf#MyMDEC #MyDIGITAL #LonjakanDigital@kkmm_gov @ChairmanMdec @iSurinaShukri @DSMM64 pic.twitter.com/cNTixZvyFk

— Malaysia Digital Economy Corporation (@mymdec) April 12, 2021
As a continuation of the MyDigital initiative back in February, there will be more various programs, seminars and training schemes. This includes basic digital literacy training, virtual business seminars and more to help the community to use digital platforms to generate income through eRezeki.
By 2025, the government hopes that #SaysDigital would be able to contribute 22.6% of Gross Domestic Product (GDP). The PM also said various initiatives have been announced across the three phases of implementation until 2030 including investments undertaken in collaboration with the government and the private sector. Stay tuned for more trending tech news at TechNave.com.