Prime Minister, Najib Razak announced internet speed will be increase next year!
Good news for all the internet user here in Malaysia. Moments ago, Prime Minister, Najib Razak just announced that internet service providers in Malaysia agreed to increase the speed of fixed broadband offering with the same price rate as what user is paying at the moment starting January 2017 on Budget 2017.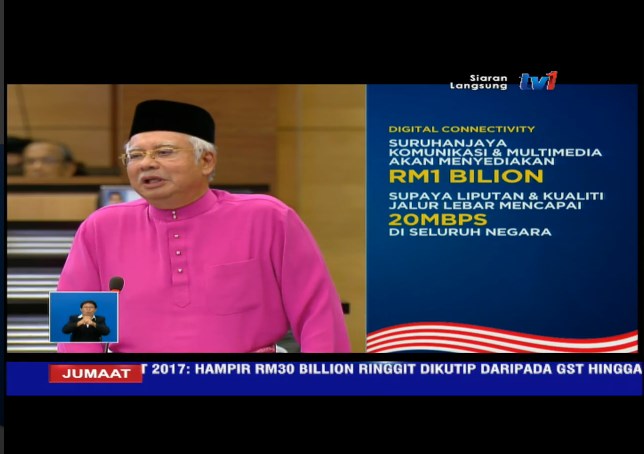 The internet speed will again to be doubled up at half price within the next two years, said Prime Minister, Najib Razak. But ISPs Malaysia are yet release any official statement regarding to the plan announced .
Meanwhile, Malaysia Communication and Multimedia Commission (MCMC) will also provide RM 1 Billion to improve coverage of internet and to achieve 20 Mpbs access throughout Malaysia. At the same time, government will also be increasing public universities internet speed up to 100 Gbps.